NRS 430 Topic 4 Professional Development of Nursing Professionals
NRS 430 Topic 4 Professional Development of Nursing Professionals
NRS 430 Topic 4 Professional Development of Nursing Professionals
Continuing professional development of nurses is a fundamental aspect of lifelong learning and allows nurses to keep knowledge and their skills up-to-date. The Institute of Medicine (IOM) in its 2010 recognized the role that nurses would play in healthcare reforms and made a raft of recommendations based on its four key messages (Brunt & Morris, 2021). Therefore, a core aspect of these messages is the need for nurses to improve their skills through lifelong learning by getting advanced nursing education. The purpose of this paper is to discuss the influence of the IOM report on nursing practice and the need for professional development among nurses as a critical component of healthcare provision.
Four Message of the IOM Report & Significance to Nursing Practice
The 2010 IOM report had four key messages or recommendations for nurses to position themselves strategically in healthcare provision. Firstly, the report stresses the need for nurses to practice to the fullest level of their education and training without any hindrances imposed by state boards of nursing. The message influences nursing practice as it means that nurses should be barred from practicing what they have trained on in different specialties (Price & Reichert, 2018). Secondly, the report asserted that nurses should engage in lifelong learning to acquire higher levels of education and training based on a better education system. The message means that the nursing practice requires professional nurses to engage in continual professional development to attain the latest skills and knowledge in healthcare provision, especially the deployment of technology.
Thirdly, the report asserts that nurses should be full partners alongside physicians and other healthcare profession to redesign the health care system. The message means that nurses can also practice autonomously based on their training to enhance access to care among patient populations. Fourthly, the report asserts that effective workforce planning and making policies needs better data gathering and an improved information infrastructure (Grand Canyon University, 2018). The implication is that the nursing profession should have relevant data to assess the different specialties for nurses to improve care delivery.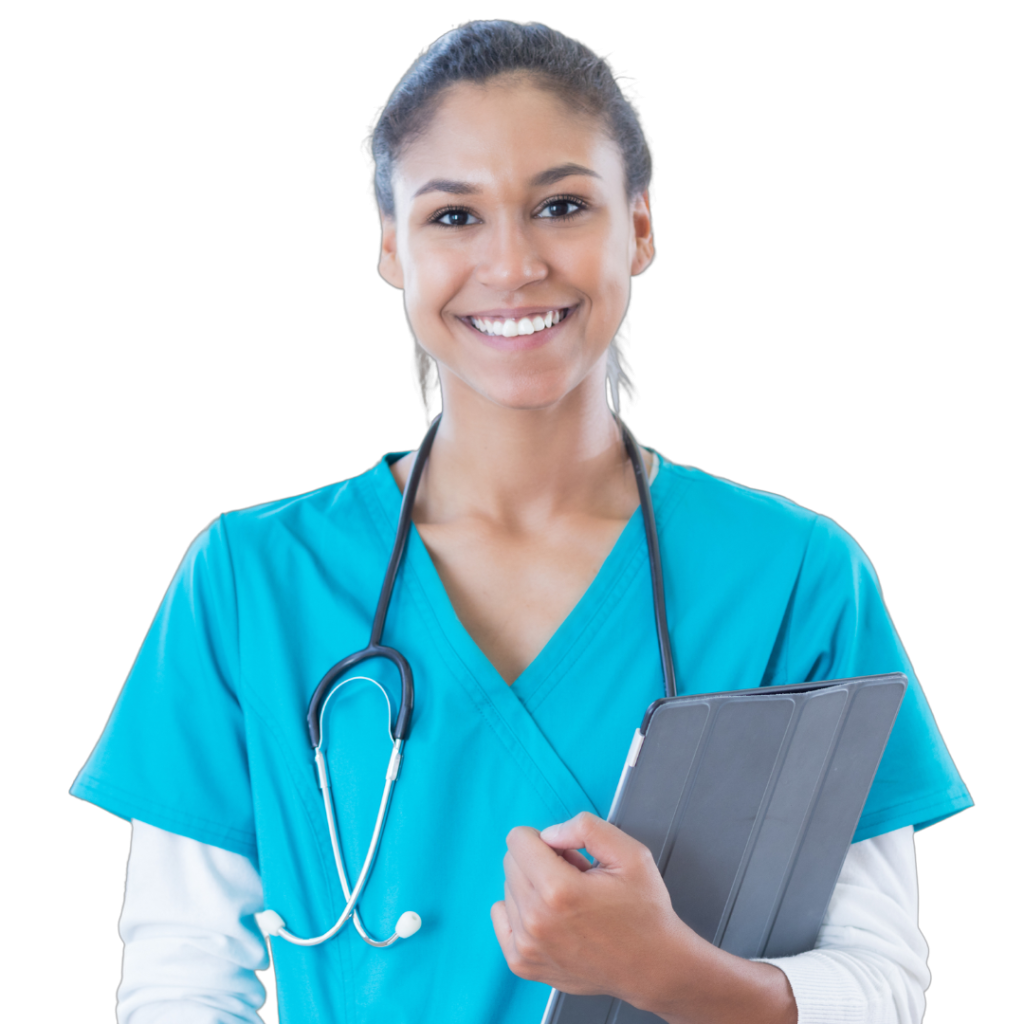 Struggling to Meet Your Deadline?
Get your assignment on NRS 430 Topic 4 Professional Development of Nursing Professionals done on time by medical experts. Don't wait – ORDER NOW!
The IOM report has significant influence on nursing education and leadership. Firstly, as equal partners, nurses are leaders and have increased power to advocate change and revise restrictive barriers to practice. Nurses are recognized as primary care providers in certain states and can lead in care provision among inter-professional and multidisciplinary teams (Shelton et al., 2020). The IOM report has improved nurses access to better and advanced education as it recommended an increase in Bachelor of Science in Nursing (BSN) prepared-nurses to respond to the changing nature of healthcare provision. Through the recommendation and evidence-based practice (EBP) findings, many facilities introduced tuition reimbursement, instituted continuing education plans and promotions to incentivize nurses to attain higher educational qualifications.
BSN-prepared nurses have more competency and necessary skills in communication, critical thinking, management and leadership compared to their non-BSN-prepared colleagues. Further, BSN-prepared nurses are becoming designers, coordinators, and care managers in different situations (Tierney et al., 2020). Therefore, the IOM report implores stakeholders to continuously transform the nursing profession as frontline care providers, and encourages them to attain higher education to be leaders in different areas of care provision.
NRS 430 Topic 4 Professional Development of Nursing Professionals
Evolving Role and Education of Nurses to Meet Needs of Diverse Patient Population
Nurses roles continue to expand and transform because of different aspects impacting the healthcare sector and care delivery. These include an aging population, patient diversity, and integration of innovative care models like value-based purchasing aimed at enhancing access to quality care as well as the implementation of evidence-based practice (EBP) interventions (Tierney et al., 2020). Today, nurses leverage their education and training to deliver safe and quality care in an effective manner. The increasing prevalence of chronic conditions due to arise in life expectancy means that nurses will have more roles in different care settings. Emerging infectious diseases like the Coronavirus disease of 2019 (COVID-19) that cause pandemics and public health concerns like the opioid epidemic means that nurses will remain frontline care providers. Therefore, nurses must educate patients on aspects like self-management for those with diabetes, promote primary and preventive care in community settings, and collaborate with other healthcare workers to deliver quality care.
Nurses need higher education and training to meet the needs of the expanding scope of practice and increasing accessibility among patients. Racial diversity continues to define American society and nurses need cultural competence to deliver quality care. The implication is that nurses should be prepared to offer services, initiative, and interventions that are culturally appropriate and sensitive to these diverse patient populations (Mlambo et al., 2021). Nurses based on their expanding roles have the best position to advance and advocate for patient needs, especially in primary care settings.
Significance of Continuing Nursing Education
Professional development or lifelong learning is significant to nursing and very relevant in caring for diverse populations across the lifespan and in the health-illness continuum. Lifelong learning allows nurses to acquire requisite skills to interact with patients, especially from diverse cultural settings. Lifelong learning ensures that nurses have up-to-date medical and health knowledge and can promote primary care interventions in their practice (Price & Reichert, 2018). Lifelong learning gives nurse a chance to acquire better approaches to care situations, align their experience and scientific study findings by implementing EBP model, and increasing wellness of patients (Brunt & Morris, 2021). Through professional development, nurses acquire better skills that include critical thinking and problem-solving attributes required to resolve issues that they face in care delivery. Therefore, nurses must embrace lifelong learning to improve their skills and offer quality care to diverse patient populations through cultural competent care.
Evolution of Healthcare System and Management of Patient Care
The management of patient care is at the core of the nursing profession. Nurses can effectively manage patient care as the health care system evolves by using EBP interventions and offering care that is patient-focused. They should also acquire advanced education and competence aimed at meeting demands of an aging and diverse population and society. Advanced education will remove practice barriers and allow nurses to engage in research (Grand Canyon University, 2018). Nurses can transform the health care system through advanced education when they focus on utilization of research evidence and safe quality patient care. Nurses should also lead inter-professional teams and focus on enhanced teamwork to deliver quality care. They also need to understand their roles and responsibilities within their multidisciplinary team setting for better patient care management.
Conclusion
Professional nursing development is critical for nurses to meet the growing need and diversity of health care system. Nurses should attain the suggestions made by the IOM report to position themselves better to deliver quality care. The diversity in population and care demand require nurses to enhance their education, adopt EBP interventions, and work collaboratively in teams to deliver quality care to patients and health populations.
NRS 430 Topic 4 Professional Development of Nursing Professionals References
Brunt, A. B. & Morris, M. M. (2021). Nursing Professional Development. StatPearls [Internet].
https://www.ncbi.nlm.nih.gov/books/NBK531482/
Grand Canyon University (Ed). (2018). Dynamics in nursing: Art & science of professional
practice. Chapter 4. https://lc.gcumedia.com/nrs430v/dynamics-in-
nursing-art-and-science-of-professional-practice/v1.1/
Price, S., & Reichert, C. (2018). The importance of continuing professional development to
career satisfaction and patient care: meeting the needs of novice to mid-to late-career nurses throughout their career span. Administrative Sciences, 7(2), 17. doi:10.3390/admsci7020017
Mlambo, M., Silén, C., & McGrath, C. (2021). Lifelong learning and nurses' continuing
professional development, a meta-synthesis of the literature. BMC nursing, 20(1), 1-13. DOI: https://doi.org/10.1186/s12912-021-00579-2
Tierney, M., Finnell, D. S., Naegle, M., Mitchell, A. M., & Pace, E. M. (2020). The Future of
Nursing: Accelerating gains made to address the continuum of substance use. Archives of psychiatric nursing, 34(5), 297-303. DOI: 10.1016/j.apnu.2020.07.010.
Shelton, D., Maruca, A. T., & Wright, R. (2020). Nursing in the American justice system.
Archives of Psychiatric Nursing, 34(5), 304-309. DOI: 10.1016/j.apnu.2020.07.019
Topic 3 DQ 2
Sep 5-9, 2022
Discuss the difference between a nursing conceptual model and a nursing theory. Select a nursing theory used in health care and provide a concise summary of it. Provide an example of how this nursing theory would be effective in managing client care.
Oluchi Osueke
Sep 9, 2022, 11:04 PM
A nursing conceptual model is a set of abstract concepts with no specifics. A conceptual model provides a particular and distinct frame of reference through which people, their environment, and their health are perceived. Its main function is to provide a framework for reflection, observation, and interpretation of phenomena and, specifically, it provides guidelines and guidance for aspects of clinical practice. Nursing theories are organized, knowledge-based concepts that essentially define the scope of nursing practice. These theories enable nurses explain what they do for the patients and why. Nursing theories allows nurses to influence their patient in a positive way beyond the bedside. Florence Nightingale's Environmental theory teaches personal hygiene, lighting, diet and good ventilation which improves patient's health and promotes healing.
Fawcett J., Cariello F. P., David D. A., et al. Conceptual models of nursing: application to critical care nursing practice. Dimensions of Critical Care Nursing. 1987
What is Nursing theory: Regis College October 28, 2021: https://online.regiscollege.edu/blog/what-is-nursing-theory
A theory is defined as "a belief, policy, or procedure proposed or followed as the basis of action. It refers to a logical group of general propositions used as principles of explanation" (Wayne,G. 2021). With that stated, a nursing theory would be described as a belief based on nursing, what we do as nurses, and why nurses do what they do. A conceptual model just shows many theories, ideas and thoughts that have been brought up through time. It will show us how these theories could be introduced into our practices. These theories through time are experimented and are what influences our way of practicing. "In 1952, Hildegard Peplau introduced her Theory of Interpersonal Relations that emphasizes the nurse-client relationship as the foundation of nursing practice" (Wayne, G. 2021). Everyone is different, we are not all expected to react the same way to treatment or even how we treat one another. It is up to nurses to be able to put everything aside and the initial patient-nurse interaction to get to know one another and for us to build onto that relationship for our patients health. It not only builds a relationship but it also gives the patient a sense of trust .
NRS 430 Topic 4 Professional Development of Nursing Professionals References
Wayne, G. (2021). Nursing theories and theorists: An ultimate guide for nurses. Nurseslabs. https://nurseslabs.com/nursing-theories/
The nursing profession and the development of nurses are critical to the attainment of health equity as advanced by the report "The Future of Nursing Report, 2020-2030: Charting a Path to Achieve Health Equity," of the National Academies of Sciences, Engineering and Medicine. The report outlines the significance of nurses and their critical role in meeting the society needs within a robust focus on social determinants of health. The purpose of this paper is to discuss the influence of this report on nursing practice.
Recommendations of the Report and Significance Health Equity
The report's offers nine recommendations to implement changes at both individual and system levels, and a call for action to the largest health care workforce. The first recommendation is that nursing organizations need to initiate work aimed at development of a shared agenda to address social determinants of health and attaining health equity. Secondly, government agencies and all stakeholders at state and federal levels should initiate actions to allow the nursing workforce address social determinant of health and health equity (Maughan & Bergren, 2021). Thirdly, the report recommends the initiation and implementation of structure, systems, and evidence-based interventions to enhance nurses' health and wellbeing, especially in new roles to advance equity. The fourth recommendation entails allowing nurses to practice to full level of their education and training by removing and reducing practice barriers while the fifth recommendation calls on establishment of sustainable and flexible payment models to support nurses in all areas of practice.
The sixth recommendation of the report is that health care systems should integrate nursing expertise in designing, generating and analyzing as well as using data to support initiatives on social determinants of health and health equity through diverse digital platforms, artificial intelligence and other innovative technologies (Wakefield et al., 2021). The seventh recommendation calls on having nursing programs to prepare nurses sufficiently to address social determinants of health and health equity. Recommendation eight calls on agencies to strengthen and protect the nursing workforce when responding to public health emergencies while the ninth recommendation implores all stakeholders and organizations to develop and support nursing research and use of evidence-based practice to influence nursing interventions.
The attainment of health equity is essential in this report to address the systemic and persistent health disparities that exist and affect millions of individuals and families across the health continuum in the country. health inequities are systematic differences in opportunities that exist and limit groups abilities to attain optimal health. These situations lead to unfair and inevitable differences in health outcomes among these groups (Maughan & Bergren, 2021). Therefore, addressing these inequities is important and nurses are strategically positioned to help tackle the disparities and lead to quality care. Health inequities disproportionately impact minority and marginalized groups like the LGBQT community, people of color, people living with disabilities and those in rural areas as well as those with low income.
Social Determinants of Health & Impact on Health Equity
Social determinants of health (SDOH) are environmental conditions where one lives, work, learns, plays and worships and ages that affect a host of health, functioning, and quality of life. These conditions also affect health outcomes and risk of getting diseases. SDOH entail both positive and negative aspects. They include education, employment, health systems and services, housing and income and wealth, physical environment, public safety and security and the social environment. The health system and services provided to individuals affect health equity and social needs (Wakefield et al., 2021). Health equity means equal access and opportunities to health care services. As such, limited access to health system and services affect individuals and leads to health disparities, especially among the minority groups and communities like the LGBTQ.
Role of Nurses in Improving Health Equity and Impacting Social Needs
The report by the National Academies of Sciences, Engineering, and Medicine on future of nursing asserts that health is essential to all aspects of life, especially the interaction between social determinants of health (SDOH), health equity, and patient health outcomes. The report advances that the coming ten years will require a stronger, more diversified nursing workforce prepared to meet care needs, promote health and wellbeing among the practitioners, individuals and communities while addressing the systemic inequities that have led to wide and persistent health disparities. The report asserts that the country's health system can attain health equity by building on strengthened nursing capacity and expertise aimed at delivery of quality care.
The report observes that the nation requires nurses to help people live healthier life as they work to address the root causes of poor health. Nurses have an obligation to integrate social justice principles into nursing and health policy to meet social needs of patients and communities (Wakefield et al., 2021). The implication is that as leading healthcare providers, they are the first contact with people from diverse backgrounds seeking care interventions as a social need. They manage team and link clinical care to public health and social services of patients and health populations.
Significance of Self-Care to Decrease Nursing Burnout
Nursing burnout is a serious issue that impacts nurses and leads to increased rates of turnover, poor patient outcomes, and adverse events like medication errors. Nurses need self-care interventions to help them deal with burnout and associated fatigue. Studies show that close to 80% of nurses at increased risk for stress in the workplace and require self-care. Nurses encounter stressful days, long hours as well as unpredictable schedules (Chipu & Downing, 2020). Therefore, they need self-care which entails acts of caring for one's self in a holistic, intentional and important way. This means that nurses should meet their needs intellectually, emotionally, physically, spiritually, and through their interactions.
Self-care reduces nursing burnout as nurses develop interventions to improve their sustenance and ability to meet patient needs. Nurses can maintain personal and spiritual health using physical activities like yoga and meditation. Squellati and Zangaro (2022) assert that nurses can use different ways to manage burnouts and have a support environment to meet patient needs. These include a strong work-life balance, health lifestyle away from work, and decreasing stress. The study notes that brain chemicals can assist nurses to relax and attain wellness. Mindfulness-based interventions are also effective in reducing burnout and levels of stress among nurses. The implication is that self-care is essential for nurses to be prepared to offer health interventions, address health inequities and reduce the current disparities.
Conclusion
The need to prepare nurses in the next decade requires implementation of the recommendations by the National Academies report on nursing of 2021. Nurses will continue to play a significant role in care provision and should be supported through strengthening their abilities. Through a strong workforce in nursing, the nation can attain health equity and improve the wellness of its people.
NRS 430 Topic 4 Professional Development of Nursing Professionals References
Chipu, M., & Downing, C. (2020). Professional nurses' facilitation of self-care in intensive care
units: A concept analysis. International journal of nursing sciences, 7(4), 446-452. DOI: 10.1016/j.ijnss.2020.08.002
Maughan, E. D., & Bergren, M. D. (2021). Future of nursing 2030: The future is bright for
school nursing. NASN School Nurse, 36(5), 248-251. https://doi.org/10.1177/1942602X21103491
National Academies of Sciences, Engineering, and Medicine. 2021. The future of nursing 2020–
2030: Charting a path to achieve health equity. Washington, DC: The National Academies Press. https://doi.org/10.17226/25982
Squellati, R., & Zangaro, G. A. (2022). Eight Ways Nurses Can Manage a Burnt-Out Leader.
Nursing Clinics, 57(1), 67-78. DOI: 10.1016/j.cnur.2021.11.005
Wakefield, M., Williams, D. R., & Le Menestrel, S. (2021). The future of nursing 2020-2030:
Charting a path to achieve health equity. National Academy of Sciences.
TOPIC 4 DQ 1
The development of Nursing standards of practice for Missouri is the prevue of the Missouri State Board of Nursing (SBN). The first Missouri Board of Nurses was enacted in 1909. The very first legislative body was known at the time as the Missouri Board of Examiners. At the governor's direction, the Missouri Board of Examiners authored the first Missouri Nurses Practice Act (NPA). Missouri's first NPA was signed into law on March 5th, 1909.
Today the Missouri state board of Nursing (BON) is comprised of nine gubernatorially appointed members. They serve a term length of four years. Five members must be registered professional nurses. One board member shall be a licensed practical nurse, one member shall be an advanced practice registered nurse, and one member a voting public member. They continue to ensure that the RNs and LPNs licensed in Missouri comply with the Missouri Practice Act (Chapter 335). The BON's other duties also include making, amending, and enforcing regulations in the Nursing practice act.
Before 2009, Missouri, like many states, took Professional Nursing's Scope and Standards of Practice ques from the American Nurses Association (ANA). Although not a governmental agency, ANA is a professional organization that has assumed extended responsibility for developing and maintaining the scope of practice statements and standards that apply to all professional nurses. The scope and standards do, however, belong to the profession and thus require broad input into their development and revision( Nursing: Scope and Standards of Practice 2021). In 2009 Missouri joined the National Council of State Boards of Nursing (NCSBN), which promotes evidence-based regulatory excellence for patient safety in nursing care and public protection. The NCSBN has supported the Nurse Licensure Compact with 39 state boards and territories of nursing, recognizing a single nursing license to practice in multiple states (Boehning, Haddad, 2022 Nurses are still held accountable to the specific state NPA at the location of nursing practice. The Missouri BON still maintains the authority and power to regulate nursing practice utilizing the language stipulated in the NPA.
Currently, I am a Program Manager for Kindred Healthcare Inc. I oversee the acute care dialysis programs in 2 St. Louis are hospitals. Under my direction are 10 RNs,14 Certified Hemodialysis technicians, and 2 Biomedical engineers. The dialysis program is regulated by The Centers for Medicare & Medicaid Services (CMS). CMS administers the End-Stage Renal Disease Quality Incentive Program (ESRD QIP) and Acute Renal Failure guidelines. (ESRD QIP) Regulates dialysis programs at the federal level. CMS not only outlines the rules and regulations of the program but is also the first-of-its-kind quality-based fee for service. The better our quality the higher the reimbursement fees are. The reverse is also true, as our quality metrics decline so do our penalties and reimbursement schedule. The quality metrics are based on metrics that are uploaded to CMS quarterly.
Boehning AP, Haddad LM. Nursing Practice Act. [Updated 2022 Jul 18]. In: StatPearls [Internet]. Treasure Island (FL): StatPearls Publishing; 2023 Jan-. Available from: https://www.ncbi.nlm.nih.gov/books/NBK559012/
APA American Nurses Association. (May 14 2021). Nursing : Scope and Standards of Practice, 4th Ed Washington, D.C. :Nursesbooks.org,
Professional accountability in nursing refers to the commitment a nurse makes to themselves and their career to the purpose of growing, advancing, and improving at work. It is concerned with weighing the interest of patients with diverse health issues while using professional skills and evidence-based practices to make decisions that promote positive patient outcomes. According to the American Nurses' Association, nurses must take ownership of their actions and hold themselves responsible individually and as a collective team. The key areas of professional accountability include:
1.Professional accountability
2.Legal accountability
3.Ethical accountability
4.Employment accountability
At the workplace nurses demonstrate professional accountability by practicing within their scope, being responsible for their own actions, adhering to policies, accepting correction and supervision, keeping abreast of evidence-based practices, accepting shared responsibility with other interprofessional team members for quality patient outcomes and setting personal goals to advance in their profession. The nursing process is used to identify unique patient needs and establish a plan of care with the aim of having a favorable outcome.
A good example of professional accountability in evidence-based practice is the washing of hands. It has been proven that it reduces the chances of spreading microbes thus reducing the chances of infection. In the hospital setting there are moments of hand hygiene, and these are before touching a patient, after touching a patient, after touching a patient's surrounding, after exposure to body fluids, before a clean/aseptic procedure.
As an RN most likely, I will forget to take care of myself. Findings from the ANA Health Risk Appraisal revealed that 68% of surveyed nurses put their patients' health, safety, and wellness before their own.
But the International Council of Nurses (ICN) states that self-care is an ethical responsibility. I always try to have a positive mind, quality sleep and rest, spend time with friends and family, cook and go out sightseeing, share with my confidant any disturbing matters attend church or listen to gospel music and read a bible. These actions set me in a good mental space for me to attend to my patients well.
The bible is clear on self-care in various book. In Matthew 11:28-38 it speaks about casting our burdens to God for he cares, in first Corinthians 3:16-17 we are reminded that our body is the temple of God, and we should not defile it. And in third John 1:2 it says we enjoy good health.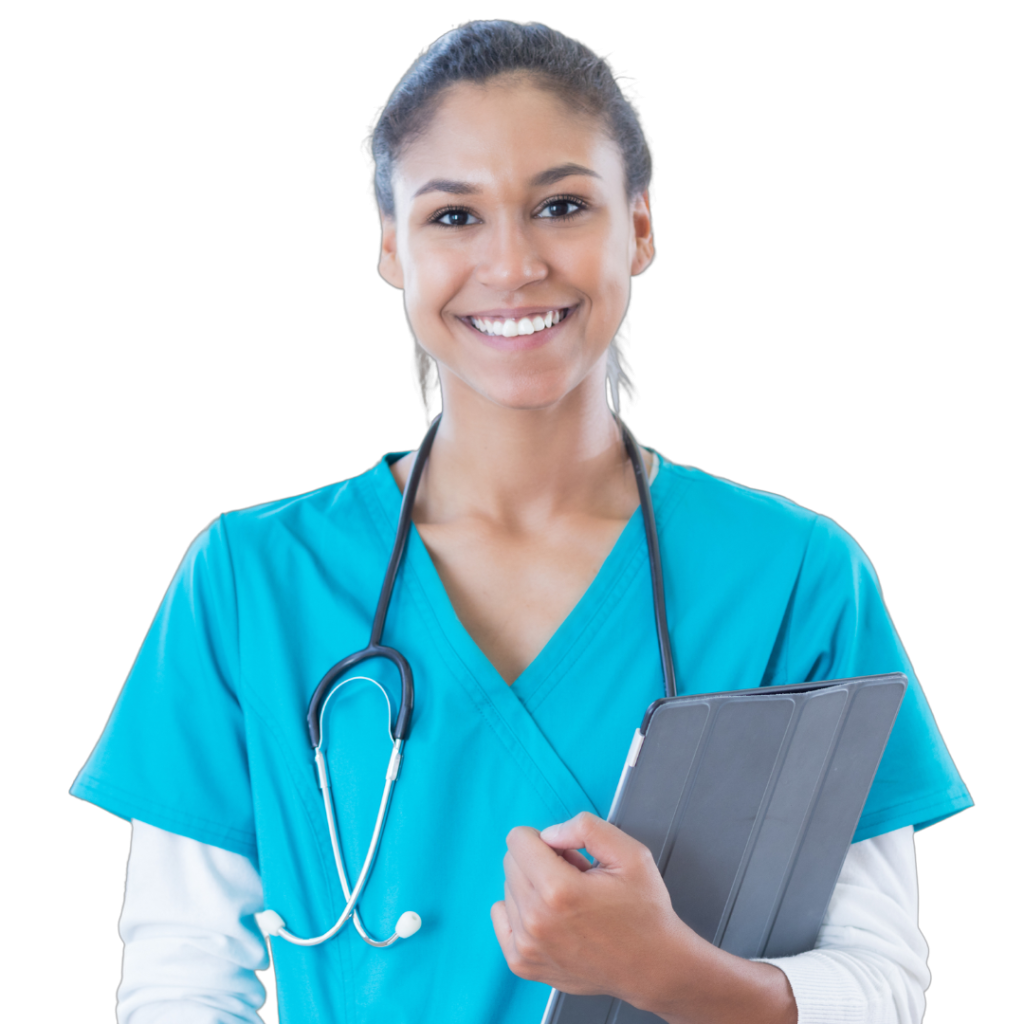 Don't wait until the last minute
Fill in your requirements and let our experts deliver your work asap.