NRS 430 Topic 2 Contemporary Nursing Practice
NRS 430 Topic 2 Contemporary Nursing Practice
NRS 430 Topic 2 Contemporary Nursing Practice
Nursing practice has changed over the decades from when nurses had minimal education to having complex nursing training programs and when nurses provided basic care to performing complex medical and nursing procedures. Nursing was initially a woman's work where women cared for the sick at home in the era where there were no hospitals (Egenes, 2017). Modern nursing is attributed to Florence Nightingale, who developed nursing practices that created new standards for nursing practice.  In this regard, this paper will discuss the evolution of nursing practice, the differences between ADN and BSN nurses, and the significance of evidence-based practice in nursing.
Evolution of Nursing Practice
Nurses were formerly not provided formal nursing education but were instead given on-job training on how to provide basic care such as clean and dress wounds. They did not have autonomy and received instructions from physicians. As the nursing practice evolved and more hospitals were established, women began receiving nursing training in small to medium-size hospital systems (Egenes, 2017). However, the training was observation-based, taking two to three years, and the scientific rationale for interventions was not emphasized.
Advances in medicine and technology created a need for complex and specialized nursing education. As a result, nursing training shifted from hospital observation to the classroom.  Certification programs have been created, changing the scope of nursing practice (Egenes, 2017). Nurses also have Master's and Doctorate levels, which increase a nurse's scope of practice to include duties similar to physicians such as taking history and physical exams, making diagnoses, interpreting diagnostic results, and initiating treatment plans.  Furthermore, standards of nursing practice have been created to ensure quality nursing care, and nurses are educated on ethical practice and providing culturally sensitive care.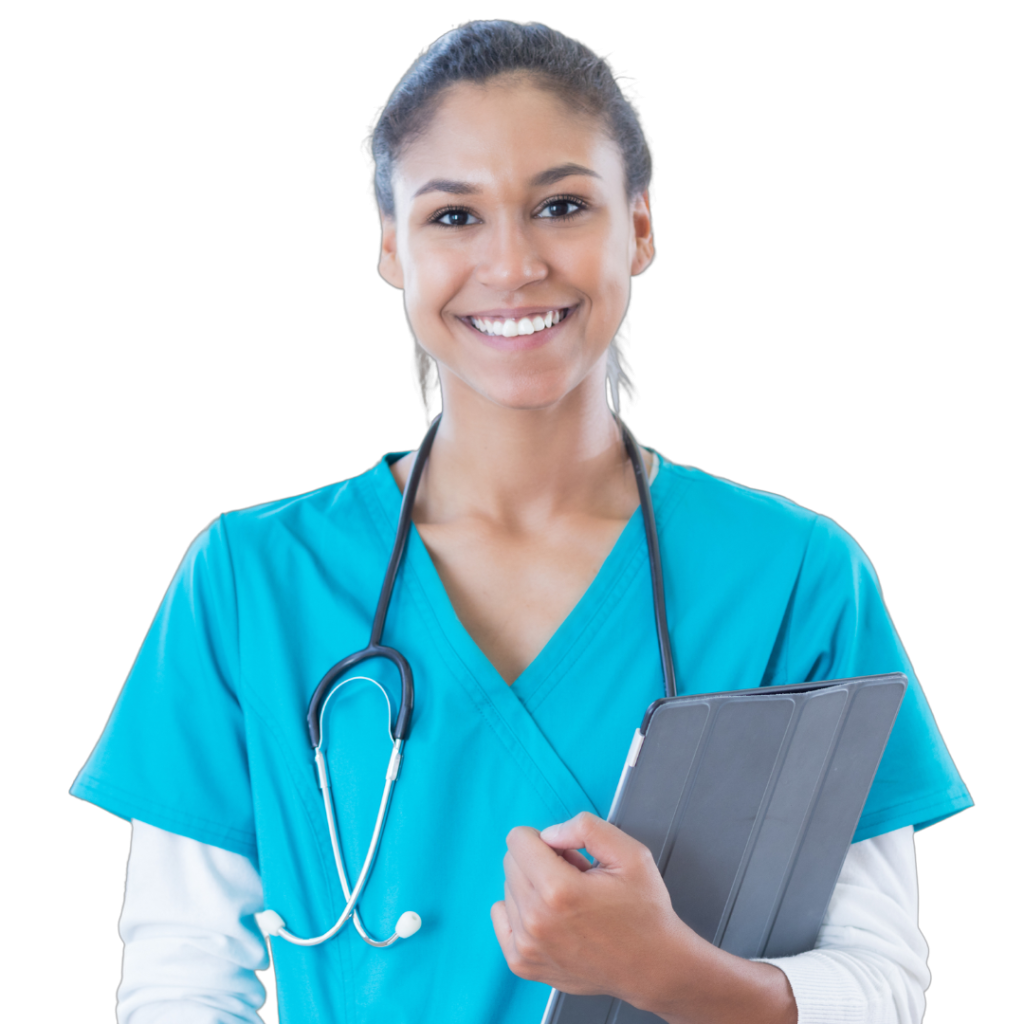 Struggling to Meet Your Deadline?
Get your assignment on NRS 430 Topic 2 Contemporary Nursing Practice done on time by medical experts. Don't wait – ORDER NOW!
Nurses with an Associate Degree in Nursing (ADN) and with a Baccalaureate Degree (BSN) are both registered nurses (RNs). Both BSN and ADN programs prepare nursing students to deliver patient care that meets the set standards. Besides, both programs equip the future RN with nursing skills and ensure they attain the clinical practice competencies necessary for nursing practice (Northrup-Snyder et al., 2017). However, the BSN program emphasizes more on areas of informatics and research. It also has courses not offered in the ADN program, such as nursing theories, social sciences, public health, leadership, and management. The differences in the ADN and BSN training result in differences in the scope of practice. ADN RNs are generally more focused on technical, clinical duties and everyday direct patient care, including monitoring patients, administering treatment, performing basic nursing procedures, and updating charts (Ghaffari, 2017). On the other hand, the scope of BSN nurses includes nursing educator, research, public health, administrative, leadership, management roles, and direct patient care.
Approaches to Decision-Making in a Patient Care Situation of a BSN vs.ADN
Approaches to decision‐making would differ in a BSN and ADN nurse caring for a diabetic patient with uncontrolled sugars and a worsening foot ulcer.  An ADN nurse will care for the patient by providing basic care such as dressing the wound, administering insulin or hypoglycemics, and monitoring blood sugar levels. Conversely, the BSN nurse will perform these tasks but get concerned about the uncontrolled sugars and delayed wound healing. As a result, the BSN will assess the patient's diet and exercise patterns and educate the patient on the needed changes to promote optimal glycemic levels. Besides, the nurse will apply evidence-based interventions to promote healing of the ulcer and educate the patient on foot care.
Applying Evidence‐Based Practice to Nursing Care
In the past decades, evidence-based practice (EBP) has become a key element of excellent patient care. EBP is applied in various aspects of nursing as it offers valuable insight into clinical care approaches backed by evidence to address issues in direct patient care, infection control, and patient workflow (Mackey & Bassendowski, 2017). It enables nurses to apply the latest research methods in the patient care setting, including direct patient care. It focuses on established outcomes, thus promoting enhanced patient care. The BSN program equips students with knowledge and skills on EBP, which helps to analyze patient care approaches that can improve health outcomes (Mackey & Bassendowski, 2017). Students are trained on scientific research, gathering, and analyzing evidence, which they apply to establish the best patient care interventions.
Interdisciplinary Communication and Collaboration in Nursing Practice
Nurses today are part of the interdisciplinary teams and play a major role in developing patients' care plans. Nurses communicate with the interdisciplinary teams using CUS and SBAR protocols. CUS is an acronym for Concerned, Uncomfortable, and Safety. It is a communication tool used by nurses to express concerns to the interdisciplinary team about changes in a patient's health status respectfully and professionally. The SBAR protocol representing situation, background, assessment, and recommendations is used by nurses when having a clinical problem that needs to be conveyed to the team (Müller et al., 2018). Communication using the SBAR protocol is usually purposive, straight, and prepared and promotes information exchange between the nurse and the team. The CUS and SBAR protocols foster quality and safe patient care since patient information is communicated through an efficient and well-organized format.
Conclusion
Unlike in the past, where nurses conducted similar tasks, nurses' scope today is determined by their level of education and the specialized courses they have undertaken. Both BSN and ADN nurses have the same licensing level; however, some of their roles are different. ADNs focus on technical, clinical duties, while BSNs focuses on research, management, leadership, and informatics.  Nurses need to communicate accurately, succinctly, and purposeful with the interdisciplinary teams to promote collaborative care.
NRS 430 Topic 2 Contemporary Nursing Practice References
Egenes, K. J. (2017). History of nursing. Issues and trends in nursing: Essential knowledge for today and tomorrow, 1-26.
Ghaffari, M. (2017). Preparing Nurses for Community Health Care: A Comparative Study of the ADN and BSN Programs. International Journal, 5(2), 32-45. https://doi.org/10.18488/journal.9.2018.52.32.45
Mackey, A., & Bassendowski, S. (2017). The history of evidence-based practice in nursing education and practice. Journal of Professional Nursing, 33(1), 51-55. https://doi.org/10.1016/j.profnurs.2016.05.009
Northrup-Snyder, K., Menkens, R. M., & Dean, M. (2017). Student competency perceptions from associate degree to bachelor degree completion. Journal of Nursing Education, 56(10), 581-590. https://doi.org/10.3928/01484834-20170918-02
Müller, M., Jürgens, J., Redaèlli, M., Klingberg, K., Hautz, W. E., & Stock, S. (2018). Impact of the communication and patient hand-off tool SBAR on patient safety: a systematic review. BMJ open, 8(8), e022202. https://doi.org/10.1136/bmjopen-2018-022202
Contemporary Nursing Practice
At the core of contemporary nursing practice is the transformative nature of the nursing profession and care provision based on the needs of diverse patient and health populations. Nurses must adopt to these changes through enhancing their educational qualification and attaining higher education. They are also adapting to these changes through knowledge and skills acquisition to offer better and patient-centered care (Kunhunny & Salmon, 2017). These changes have had profound impact and influence on the profession and the nurse practitioners who need to transition from registered nurses (RN) and take higher education through programs like Bachelor of Science in Nursing (BSN) to offer better care. The purpose of this paper is to discuss the nursing profession today based on its changing nature.
Evolution of Nursing Practice and Effects on Scope and Treatment Approaches
Nursing practice as a profession is considered as one of the key pillars of healthcare industry with nurse practitioners being primary care providers at different levels based on their qualifications. Nurses are considered today as professionals who leverage their clinical expertise and experience to assist patients make informed and better decisions based on emerging models like value-based care, evidence-based practice interventions and patient-centered care (O'Brien, Knowlton, & Whichello, 2018). From the time nurses were women considered as caregivers without formal education, nursing practice has evolved to be a profession based on continuous training and knowledge and skills' acquisition. The initial women nurses had no limitations to their scope and treated their patients as guests in their homes (Spencer, 2021). They did whatever they deemed helpful to the patients. However, nursing practice would advance during the Crimean War where Florence Nightingale cared for injuries soldiers and wrote "Notes on Nursing", which is considered as the initial manual for nurses.
Women following their husbands in the US Civil War also served as nurses as they worked as caretakers in military installations or in the battlefield (Kunhunny & Salmon, 2017). Their scope included keeping patient comfortable and reporting their conditions to physicians. Through programs to cater for increased demand for nurses during the war, the scope of practice for nurses increased as they shaped their duties and responsibilities. Today, nurses need to undertake rigorous training that include academic study and clinical practice to qualify and work in different patient settings.
The scope of nursing practice has continued to expand due to the rising healthcare demands defined by a host of issues that include an aging population, emergence of disease outbreaks, and increased coverage leading to more accessibility. Nurse practitioners are now considered primary care providers and equal partners with physicians (Spencer, 2021). They can practice independently and even prescribe medications and order diagnostic tests. They can specialize through more and advanced education to offer better care and meet patient needs.
Associate Degree in Nursing and Bachelor of Science in Nursing
Scope of practice denote the services that a qualified health professional is competent to perform and authorized to understand based on state regulations and licensure laws. The scope of practice is characterized by services, functions, and responsibilities that registered nurses should undertake (ANA, 2021). The debate on whether a registered nurse (RN) should have an associate degree or a baccalaureate degree (BSN) continues. While both ADN and BSN allow nurses to attain accepted standards of nursing and prepare students for the National Council Licensure Examination, they have differences. Compared to a BSN, registered nurses opt for an ADN since it is affordable, faster, and easier to attain (Spencer, 2021). Further, it focuses more on clinical experience.
Conversely, a BSN promises to mold a more well-rounded nurse with knowledge in public and community health, humanities and informatics and management and leadership. Through these components, BSN graduate nurses are more competent and have better critical thinking skills. BSN nurses undertake more responsibilities and have a better understanding of disease process and social determinants of health that impact and influence the provision of medical and health services.
A BSN program is more appropriate as it expands the scope of nursing practice in various ways. The program includes care and team coordination, quality assurance and management. The implication is that a BSN opens more avenues for career and professional development progression and offer better compensation (Spencer, 2021). A BSN serves as a step to more specialization and employment opportunities as employers prefer to hire nurses with this qualification. The implication is that BSN graduates have unique skills and play a critical role in delivery of safe patient care (AACN, 2021). Imperatively, nurses with a BSN qualification have more specialized competencies and expanded scope of practice compared to AND nurses.
Patient Situation and Decision-Making
Nursing and patient treatment and care is no a straight forward issue. A BSN nurse possesses greater critical thinking skills and is capable of making better decisions through increased consultations and working in collaboration with other care providers. Preparing nurses at baccalaureate and graduate levels allows nurses to mitigate medication errors, reduce mortality rates and attain positive outcomes (O'Brien et al., 2018). A patient situation would involve a patient due for surgical procedure and has a history of cardia-related issues. A physician orders for PRN pain medication leading to arousal of the patient as he complains of episodic pain in the abdomen. A few hours into recovery, the patient complains of more pain in the back and abdomen. The ADN administers more PRN pain medication as prescribed by the doctor and continues with other duties only to come at check the patient after an hour for follow-up. The BSN nurse would assess pedal pulses to ensure flow of blood, inquire about the pain and evaluate areas under surgical procedures for any potential complication to warrant a surgical repair. As such, thinking critically allows a BSN nurse to know a possible life-threatening complication and intervene appropriately.
Application of Evidence-Based Practice to Nursing Care
The use of evidence-based practice (EBP) interventions is essential in provision of better quality and patient-centered care that involved a multidisciplinary approach. EBP enables nurses to enhance their critical thinking skills, observation and processing of information in their practice and brainstorming strategies to enhance care through quality improvement (Kunhunny & Salmon, 2017). The academic preparation of the RNBSN nurse supports the use of EBP in nursing practice because it offers more knowledge and skills to the nurse to implement changes and best practices to improve care. Nursing care requires application of new approaches to treatment and other interventions. As demonstrated, a BSN nurse is more equipped to offer quality and safe care using knowledge and skills obtained through the qualification.
Communication and Collaboration
Nurses are a core component of the health care environment and communicate, and collaborate effectively in interdisciplinary teams to deliver care. Nurses communicate using effective tools like Situation, Background, Assessment and Recommendation (SBAR) to offer quality care. They also share information with the other members of the team and have a common approach to a patient scenario, especially when it requires multiple interventions. Collaborative approaches to care ensure that nurses work with other specialists to deliver patient-centered care (Glerean et al., 2017). Effective communication and collaboration supports safer and more improved patient outcomes as providers share information and have one purpose. They also use EBP interventions to offer safer care that leads to quality outcomes.
Conclusion
Nursing practice has evolved for over 200 years to become the profession that it is today where nurses are considered as the pivotal part of the healthcare delivery system. Nursing is today considered as essential in promotion of primary care and specialties help nurses to offer more focused care interventions. The preparation of a nurse through the BSN program gives her or him more knowledge and skills while preparing them for specialty roles based on the scope of practice expansion.
NRS 430 Topic 2 Contemporary Nursing Practice References
American Nurses Association (ANA). (2021). Scope of practice.
https://www.nursingworld.org/practice-policy/scope-of-practice/
American Association of Colleges of Nursing (AACN). (2017). The impact of education on
nursing practice.  https://www.aacnnursing.org/news-information/fact-sheets/impact-of-education
Glerean, N., Hupli, M., Talman, K., & Haavisto, E. (2017). Young peoples' perceptions of the
nursing profession: An integrative review. Nurse Education Today, 57, 95-102.
doi: 10.1016/j.nedt.2017.07.008.
Kunhunny, S., & Salmon, D. (2017). The evolving professional identity of the clinical research
nurse: A qualitative exploration. Journal of Clinical Nursing, 26(24), 5121-5132.
doi: 10.1111/jocn.14055.
O'Brien, D., Knowlton, M., & Whichello, R. (2018). Attention health care leaders: Literature
review deems baccalaureate nurses improve patient outcomes. Nursing Education Perspectives, 39(4), E2-E6. doi: 10.1097/01.NEP.0000000000000303.
Price, S. L., Hall, L. M., Murphy, G. T., & Pierce, B. (2018). Evolving career choice narratives
of new graduate nurses. Nurse Education in Practice, 28, 86-91.
doi: 10.1016/j.nepr.2017.10.007
Spencer, J. A. (2021). Integrating service learning into the RN to BSN curriculum with the
application of QSEN competencies. Journal of Professional Nursing, 37(6), 1044-1048.
doi: 10.3928/01484834-20210719-02
The image of nursing profession has been impacted by stereotypes and public interpretation mostly notably related to gender. Stereotyping has always been a concern for the male gender in nursing profession where they are considered not been passionate like female nurse. Nursing profession is viewed by the general public as a female career that requires little skills and no autonomy. when male nurses ventures into nursing their competencies and masculinity are questioned and the female nurses are considered the physician personal assistant. Nursing profession should be presented to the public as a discipline established for both male and female to avoid stereotyping. Factors that influence the public perception of nursing is media depict of nurses being unprofessional. The mass media has reflected the image of nursing been a misrepresentation of unprofessionalism, myths, misconception and stereotype. Educating the general public about nursing role and scope of nursing is vital in avoiding bias. Every nurse out there should raise awareness and educate the public about nursing profession. The ANA encourages nurses to contribute to public health, support policy, advocate and educate the public.
https//www.nursingworld.org
https//www.empowerednurses.org
"According to the US Census Bureau, less than 10 percent of all registered nurses are men, and traditionally, nursing programs have been largely populated by women." (Explorehealthcareers.org, 2018) Speaking from the perspective of a male nurse there definitely is a gender stereotype regarding the nursing profession. I do believe that there has been an improvement in public perception regarding the topic. It is evident in the percentage of male nurses nowadays compared to many years ago. It is really important for us to educate the public that nursing is not a gender-specific profession and that men in the profession are able to show just as much compassion and empathy.
NRS 430 Topic 2 Contemporary Nursing Practice References
Says:, Y. M. S. U., & Says:, J. (2018, November 14). Tackling gender stereotypes in nursing. ExploreHealthCareers.org. Retrieved September 3, 2022, from https://explorehealthcareers.org/tackling-gender-stereotypes-in-nursing/
The public perception of nursing varies depending upon the situation , special male nurses still faced discrimination and prejudice, in the health care setting some times patient refused male nurses to taka care of them.
Nwamaka, I agree with your excerpt. Unfortunately, I have been guilty of entertaining such stereotype types myself. I have in fact oftentimes been highly impressed with my male counterparts and observed them to be extremely nurturing and knowledgeable. In turn, this has reminded me to have the same expectations across the board and to judge other's on the basis of one's actions rather than be assumptive.
There are indeed misconceptions about women nurses as well. Women are often viewed as assistive tools and aren't usually recognized for academia in this field. However, the requirements to enter into as well as advance in this field have evolved and become more substantiative. Such requirements are often disregarded and undervalued by the public.
To excel in their professional roles, nurses should acquire diverse skills and comprehensively understand practice problems and solutions. Basic clinical skills can be acquired through certificates, diplomas, or degrees. A nurse's competence is typically higher when they acquire the highest education possible, making nurses perceive continued education positively (Thielmann et al., 2019). As nurses continue to implement their roles, the nursing practice evolves in multiple dimensions. This evolution impacts patient care outcomes, communication strategies, and care models, among other critical aspects. Nurses should understand this evolution and adapt effectively. The purpose of this paper is to describe nursing practice today while primarily focusing on its evolution and differences between associate (ADN) and baccalaureate (BSN) education in nursing.
Nursing Practice Changes, Scope of Practice, and Approach to Client Care
Nursing has evolved in many aspects, profoundly impacting nursing scope and patient care approaches. One of the many changes characterizing modern practice is the evolution of care delivery models. Undeniably, remote care is increasingly dominant in the current practice as providers strive to improve access to care and reduce costs (Snoswell et al., 2020). Besides, there is an increased focus on value-based care in an attempt to improve care quality and patient satisfaction. Another significant change defining the current practice is the broadened scope of nursing. Nurses' role is not limited to clinical care; nurses can effectively perform other roles that optimize health outcomes, including policymaking, advocacy, and health education.
The progressive changes in nursing practice have broadened nursing practice not to be limited to patient care. As the push for higher patient outcomes continues, nurses are currently playing a pivotal role in creating safer environments and promoting patient rights. This role typifies patient advocacy, where nurses serve as the voice of patients (Nsiah et al., 2019). Regarding the approach to treating the individual, there is an increased focus on patient-centeredness and patient engagement. In such approaches, healthcare providers are not the sole decision-makers. Patients should understand the treatment processes and consent to them as nurses tailor care according to patient needs.
Comparison of Practice Competencies and Scope of Practice
Nurses' competencies impact their ability to implement comprehensive patient care and other roles. An ADN is a two-year degree that prepares students to be registered nurses (RNs). However, since it takes a short time, an ADN focuses primarily on the technical skills that prepare nurses as clinicians. As Deering (2023) stated, BSN-prepared nurses are more skilled in clinical roles and other practice areas such as research, nursing leadership, and public health. The four-year program provides BSN nurses with a larger base of knowledge than AND-prepared nurses. The BSN further provides expanded skills in critical thinking and administration. Regarding the scope of practice, BSN nurses have broader roles than ADN nurses due to more competence and a more comprehensive understanding of patient care. Research further confirms a positive link between BSN nurses' expanded skills and higher patient outcomes, which underlines the need for more such nursing professionals (Anbari, 2019; American Association of Colleges of Nursing, n.d.). As ADN nurses concentrate on the clinical role, BSN nurses conduct research, engage in leadership, and implement change in routine practice. Importantly, BSN nurses also enjoy more independence in decision-making than ADN nurses.
Nursing Care or Approaches to Decision Making
The differences in skills level between ADN and BSN-prepared nurses affect how they approach client care situations. A suitable scenario is where a patient presents to the healthcare setting with a persistent headache. An ADN will likely have a somatic approach to relieve symptoms while trying to calm and comfort the patient. The genesis of the headache could be established through a routine diagnosis to determine an effective treatment. On the other hand, as Kim and Sim (2020) suggested, BSN-prepared nurses are more skilled in critical thinking, communication, and decision-making. Therefore, they will likely take a more holistic approach in the assessment process to determine the potential cause of the illness. Their higher communication and assessment skills would enable them to communicate with the patient, establish a healthy nurse-patient relationship, and develop a treatment plan that integrates the patient to foster adherence.
Significance of Applying Evidence-Based Practice to Nursing Care
The current nursing practice stresses evidence-based practice (EBP) and encourages nurses to apply it to address simple and complex health matters. EBP is primarily about blending current research evidence with clinical expertise and patient values for higher patient outcomes (Abu-Baker et al., 2021). It ensures that multiple components are considered during decision-making to address patient needs comprehensively. The academic preparation of the RN-BSN nurse supports EBP application by expanding nurses' research and leadership skills. Research skills enable nurses to explore, analyze, and critique current, peer-reviewed research. Leadership skills prepare nurses to lead change whose positive outcomes are achieved by implementing EBP.
Nursing Communication and Collaboration
Nurses work in different settings and need a shared approach to decision-making to achieve enhanced, consistent outcomes. They communicate and collaborate with interdisciplinary teams by sharing information and approaching common issues as a team. Technologies have also allowed timely data sharing and analysis for better communication and collaboration. According to Walton et al. (2019), collaboration across disciplines supports safer and more effective practices by reducing errors and improving care coordination. Health care practitioners within the interdisciplinary team benefit from shared roles and diverse perspectives that enhance their understanding of patient care and interventions as situations obligate.
Conclusion
Nursing is an evolving practice characterized by many changes in patient care approaches occurring over time. Nurses should be competent multi-dimensionally to address patient needs comprehensively and adapt as the practice evolves. As discussed in this paper, the competency differences between ADN and BSN-prepared nurses affect how they respond to situations. Although both sets of nurses are skilled in clinical roles, BSN nurses have expanded knowledge of research, leadership, and critical thinking skills. Research skills prepare BSN nurses for a higher role in implementing evidence-based practice.
NRS 430 Topic 2 Contemporary Nursing Practice References
Abu-Baker, N. N., AbuAlrub, S., Obeidat, R. F., & Assmairan, K. (2021). Evidence-based practice beliefs and implementations: a cross-sectional study among undergraduate nursing students. BMC Nursing, 20(1), 1-8. https://doi.org/10.1186/s12912-020-00522-x
Anbari, A. B. (2019). What makes a BSN a BSN? Western Journal of Nursing Research, 41(2), 167–170. https://doi.org/10.1177/0193945918803683
American Association of Colleges of Nursing. (n.d.). Fact sheet: the impact of education on
nursing practice. https://www.aacnnursing.org/Portals/42/News/Factsheets/Education-Impact-Fact-Sheet.pdf
Deering, M. (2023). RN Diploma vs. ADN vs. BSN degree: what's the difference? NurseJournal. https://nursejournal.org/degrees/bsn/rn-and-bsn-degree-differences/#:~:text=A%20BSN%20degree%20and%20an,school%20and%20your%20career%20goals.
Kim, A. Y., & Sim, I. O. (2020). Communication skills, problem-solving ability, understanding of patients' conditions, and nurse's perception of professionalism among clinical nurses: a structural equation model analysis. International Journal of Environmental Research and Public Health, 17(13), 4896. https://doi.org/10.3390/ijerph17134896
Nsiah, C., Siakwa, M., & Ninnoni, J. P. K. (2019). Registered Nurses' description of patient advocacy in the clinical setting. Nursing Open, 6(3), 1124–1132. https://doi.org/10.1002/nop2.307
Snoswell, C. L., Taylor, M. L., Comans, T. A., Smith, A. C., Gray, L. C., & Caffery, L. J. (2020). Determining if telehealth can reduce health system costs: Scoping review. Journal of Medical Internet Research, 22(10), e17298. https://doi.org/10.2196/17298
Thielmann, B., Parker, K., Post, J., & Abraham, S. (2019). Factors influencing nurses' perceptions of the Baccalaureate Degree in Nursing as minimum requirement for Professional Practice. Nursing Education Perspectives, 40 (1), 25-29. doi: 10.1097/01.NEP.0000000000000391.
Walton, V., Hogden, A., Long, J. C., Johnson, J. K., & Greenfield, D. (2019). How do interprofessional healthcare teams perceive the benefits and challenges of interdisciplinary ward rounds. Journal of Multidisciplinary Healthcare, 12, 1023–1032. https://doi.org/10.2147/JMDH.S226330
As per the Oxford Advanced Learner's Dictionary, critical thinking is the process of analyzing information to make logical decisions about the extent to which you believe something to be true or false.
The National League for Nursing Accreditation Commission (NLNAC) defines critical thinking as "the deliberate nonlinear process of collecting,interpreting,analyzing, drawing conclusions about, presenting, and evaluating information that is both factually and belief based"
Evidence based practice is an integration of research,evidence,clinical expertise and a patients' preferences for a better outcome.
In nursing, critical thinking is essential because it aids nurses to make decisions based on available information and their past experiences and knowledge of the field.
Critical thinking helps nurses to prioritize patients' needs to get the best possible outcomes.
Nurses spend most of their time with patients at the bedside and through critical thinking they can gather appropriate subjective and objective data from patients to frame a concise problem statement for the other team members like physicians.
Critical thinking and Evidence Based Practice play a role in patient care in that the nurse must cognitively use available current research evidence in providing care to patients for better outcomes. For example, during the Covid 19 pandemic, it's through critical thinking and evidence-based practice that protocols were established on how to take care of people who had Covid 19.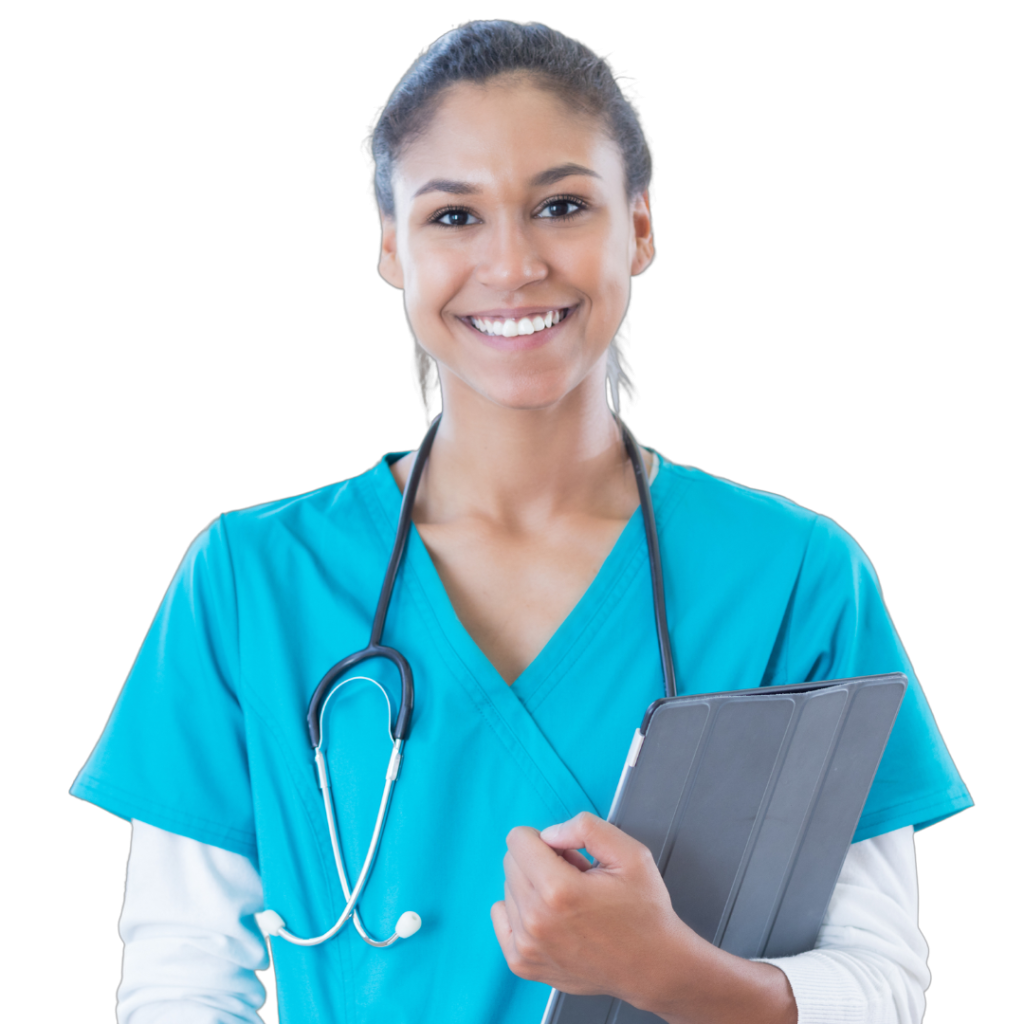 Don't wait until the last minute
Fill in your requirements and let our experts deliver your work asap.