NR 451 Week 6 Discussion Implementing Change Despite Resistance
NR 451 Week 6 Discussion Implementing Change Despite Resistance
NR 451 Week 6 Discussion Implementing Change Despite Resistance
Change can be difficult to implement Now that you are almost finished with your change project, if you were to implement your project in your clinical practice, what type of resistance do you expect from staff? List at least three ways that you can lessen the resistance you may encounter to help ensure the success of your project
Change in any setting is difficult, we go through changes every day, new laws, new way of doing things, new technology and so forth.  Some embrace change as inevitable and others just refuse to change.  My mother is an avid reader and has literally hundreds of books, trust me I know I have moved her twice in the past 10 years and know all the books she has.  I bought my mother a nook several years ago and taught her how to use it.  Instead of embracing this new-found way of reading thousands of books that are stored in one place, she chose to hide the nook and claim it was lost. 
Recently she started having trouble with her eye site and could not read regular print books so I searched her apartment and found the nook, I charged it and set the font to large type and re-oriented her to its use.  Again, she stashed it away saying it would not charge.  Now I know that was not true, she just will not change to use of new technology, she will not learn to use a computer or tablet, she has no interest in doing that.  Change scares her and that is the bottom line. As nurses, we are a lot like my mother, afraid of change, and this fear holds us back in our practice and in safe quality care and positive outcomes for our patients.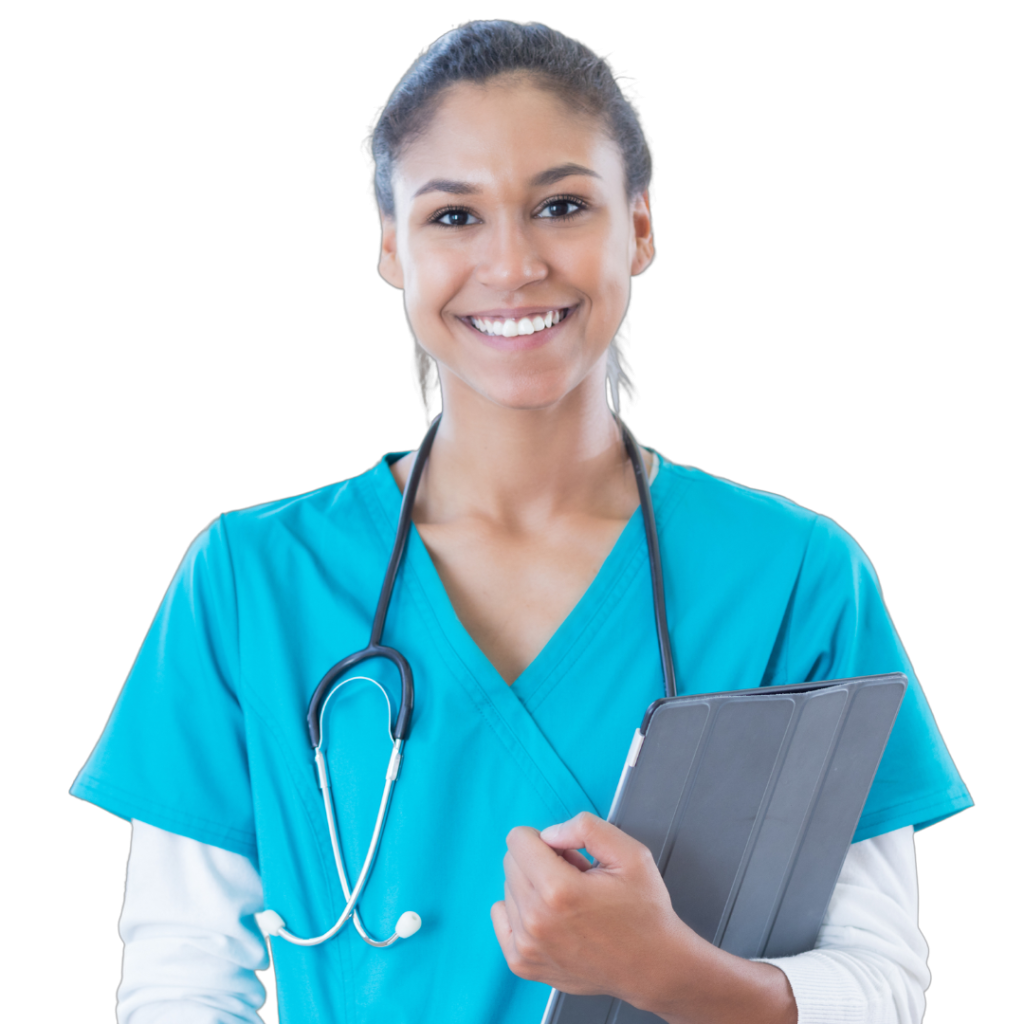 Struggling to Meet Your Deadline?
Get your assignment on NR 451 Week 6 Discussion Implementing Change Despite Resistance done on time by medical experts. Don't wait – ORDER NOW!
There are several major barriers to the advancement of EBP which would bring about change in nursing.  These include: 
Lack of knowledge and skill

 

Low comfort level with search techniques

 
Perceived lack of time-REAL LACK OF TIME

 

Challenges with critically appraising research

 

Lack of organizational/administrative support

 

Educational programs that continue to teach research the "traditional way" with focus on producing instead of using evidence

 

Negative attitudes-skeptics and fear

 
I had one negative encounter with implementation of change early after I earned my masters' degree.  My barrier with leadership and their lack of knowledge and insecurity with staff effecting change.  I was basically told after my presentation of my idea for change that I was hired as a staff nurse and nothing more.  Their insecurity with staff effecting change that could improve patient outcomes along with their lack of knowledge in nursing research became the barriers to positive patient outcomes.  In the past year, the culture at that facility has changed and nursing research that includes the staff has been implemented. 
Tell the class about the barriers you may encounter in your practice if you were to attempt to implement a change?  It could be from staff or leadership or both.  
Feeg, D. V., Suny Downstate Medical Center Department of Nursing , Nursing Research and Evidence-Based Practice 
     Conference, May 26, 2010; Strategies for Overcoming Barriers in Implementing Evidence-Based Practice; retrieved from
     http://www.downstate.edu/icl/Feeg-Downstate2010Presentation-BarrierstoEBP.pdf 
It's been said that " changes are inevitable," but clearly they have not work with some of my coworkers.I was assigned a project to create flowcharts for a department at my job. The goals were to create a new process that would be easy to use and decrease the time and help eliminate some of the problems that exist with the current process.  This assignment was given to me three months ago with a timeline for completion in six weeks.   
 I have created and revised the flowcharts four times following the specific narratives the department presented to me.  During my research, I offered several prime solutions.  One of the solutions was to revise the process from manual to an electronic.  The newer staff were excited and ready to proceed, however, the staff who used the manual process did not feel the need to change to electronic.  
In my presentations, I was able to demonstrate how the new process would be faster and easy to use.  The department director and the older staff push back when the electronic solution was presented. I have no doubt that the fear of something new lies within the staff who are familiar with the manual process, and no matter what I said or did their response were the same.   
According to our reading assignment for this week states that I need the endorsement of the participants and those impacted by the change in order to ensure that the innovation is implemented successfully.  The current process has several problems that prevent easy flow and delay the transition from one step to another in a timely manner. Because of the support of the program director, I haven't been able to transition the process to electronic, but it is still on the table for further discussion. 
Reference
Agency for Healthcare Research and Quality (AHRQ). (2008). Patient safety and quality: An evidence-based handbook for nurses. Retrieved from http://www.ahrq.gov/qual/nurseshdbk/ 
This a great post. Thank you for sharing your experience with change. Fear is a huge problem with change, but like you said change is inevitable. I think all nurses are nervous about any changes that come up with new technology or new electronic solutions, because we did not go to school of computers but most of our jobs are computer based. This causes fear and resistance, and until the training is completed on the new technology or computer program you will have resistance.  
That's awesome that you were asked to create the flowcharts. But how very frustrating that some of your coworkers were not as excited. I know from personal experiences that some coworkers don't really care what the evidence says, or what's best for the patients but are more interested in how the change effects them.  And I really agree with your response that, "its all about bottom line". There was NEVER a truer statement than that.  My department is in the process of attempting to hire more people. First my bosd has to submit for need, then it goes to committee,  then fiance, and I think a couple other places, then she gets told if she can have the position or not. Then she can start the hiring process. The whole process can take 6 months or more! In the meantime the rest of the staff has to work extra and overtime, which can cause fatigue and burnout. I wish there was a quicker solution.  
Change is tough for everyone, even the younger nurses, they are just more technologically savvy.  I look at my grandson and realize he will never know what it is like to "write" a letter in his generation.  I love technology myself but I know of many nurses my age who do not and would be perfectly happy going back to paper.  That would be fine if your work and care did not effect the entire health and care of the patient.  Now information can be shared in a blink of an eye.  Sometimes it requires management to step up and say "its here and not going away"  embrace it or fall behind. 
  Nursing is one of the most versatile occupations within the health care workforce.1 In the 150 years since Florence Nightingale developed and promoted the concept of an educated workforce of caregivers for the sick, modern nursing has reinvented itself a number of times as health care has advanced and changed (Lynaugh, 2008). As a result of the nursing profession's versatility and adaptive capacity, new career pathways for nurses have evolved, attracting a larger and more broadly talented applicant pool and leading to expanded scopes of practice and responsibilities for nurses. Nurses have been an enabling force for change in health care along many dimensions (Aiken et al., 2009). Among the many innovations that a versatile, adaptive, and well-educated nursing profession have helped make possible are: 
the evolution of the high-technology hospital;

 

the possibility for physicians to combine office and hospital practice;

 

lengths of hospital stay that are among the shortest in the world;

 

reductions in the work hours of resident physicians to improve patient safety;

 

expansion of national primary care capacity;

 

improved access to care for the poor and for rural residents;

 

respite and palliative care, including hospice;

 
care coordination for chronically ill and elderly people; and

 

greater access to specialty care and focused consultation (e.g., incontinence consultation, home parenteral nutrition services, and sleep apnea evaluations) that complement the care of physicians and other providers.

 
With every passing decade, nursing has become an increasingly integral part of health care services, so that a future without large numbers of nurses is impossible to envision. 
Reference
Aiken, L. H., R. B. Cheung, and D. M. Olds. 2009. Education policy initiatives to address the nurse shortage in the United States. Health Affairs 28(4):w646-w656. [PMC free article] [PubMed] 
Lynaugh, J. E. 2008. Kate Hurd-Mead lecture. Nursing the great society: The impact of the Nurse Training Act of 1964. Nursing History Review 16:13-28. [PubMed] 
  I enjoyed reading your post. You discussed the need for a large number of nurses, but the nursing shortage is already starting to impact various areas. New graduate turnover rate for their first employer is at 13% and 33% consider leaving (Heering, 2017). What do you think organizations can do to help prevent this? Why do you feel that new nurses are leaving nursing altogether? 
References:
  Heering, H. C., & Ashley, T. I. (2017). Retention of Healthcare Personnel: Factors that Affect. CINAHL Nursing Guide, 
  That question is a multi focal event.  Nursing now is a hot job and students coming in have this glorified notion of nursing.  First, there are plenty of jobs, they go in for the income.  Most of my students want to go straight to specialties, not Med/Surg and when they have to go to Med/Surg they are disillusioned with the work load.  Nursing is nothing like nursing school.  I have taught fundamentals in the past and now teach critical care.  In fundamentals, I focus on the basic patient care like bathing, changing, turning, etc.  Some students say they don't want to do that as a nurse and should not have to do it in school.  I reply with "are you kidding, this is nursing"  They have no idea when they come to clinical.  I have critical care students who resist turning and getting involved with the patient care.  I immediately have a conversation with them.  
In the medical field, I have always heard "the only constant around here is change". This is very true. The medical field is constantly changing as more and more research is developed to find better, more effective care for patients. Some nurses like to say, "that is not the way we have always done it" or "why change something that isn't broken?" The reason for change is simple. There is a cause for change. With the new technology, we have a better ability to track results in an effort to find out what works, what works well, and what really does not work. 
 If I were to implement my project, complete skin assessments on all patients admitted from the Emergency Department and the development of an Interdisciplinary Wound Care Team, I would expect to meet resistance. Emergency nurses would insist that they did not have time to do a thorough skin assessment on admitted patients. They would make statements like, "I was too busy keeping the patient from dying to worry about the status of his skin" or "just more time treating the computer and not the patient". They are right, of course. "Long and variable hours, heavy patient loads, and complex care needs that require multi-tasking are just some of the challenges that nurses face every day" (American Nurses Association, 2015, p. 22). It is difficult to explain to staff members why they need to do even more work. 
 Gesme and Wiseman explain that "resistance to change usually comes from fear, on one of three levels—what will happen to me in my world, how will my relations to my colleagues change, or how will our practice and our patients be affected" (Gesme and Wiseman, 2010). To lessen the resistance, I will focus on these three levels of fear. I will educate each staff member involved of what his / her direct role will be and what is expected of him / her. I will explain to staff that this change should cause no changes to relationships with colleagues. I will educate the staff on how the change will affect nursing practice and how the patient will benefit from the few extra minutes that the skin assessment and charting will take. I will also thoroughly educate staff on the causes and preventive measure for pressure wounds. After staff receive education, I feel that they will be more receptive to the change. 
References:
American Nurses Association. (2015). Nursing: Scope and standards of practice (3rd ed.). Silver Spring, MD: Author. 
Gesme, D., & Wiseman, M. (2010). How to Implement Change in Practice. Journal of Oncology Practice, 6(5), 257–259. http://doi.org/10.1200/JOP.000089Links to an external site.  
Participation: RN-to-BSN
In discussions, you, as a student, will interact with your instructor and classmates to explore topics related to the content of this course. You will be graded for the following.
1. Attendance
Discussions (graded): Discussions are a critical learning experience in the online classroom. Participation in all discussions is required.
NR 451 Week 6 Discussion Implementing Change Despite Resistance
2. Guidelines and Rubric for Discussions
PURPOSE: Threaded discussions are designed to promote dialogue between faculty and students, and students and their peers. In the discussions students:
Demonstrate understanding of concepts for the week
Integrate scholarly resources
Engage in meaningful dialogue with classmates
Express opinions clearly and logically, in a professional manner
Participation Requirement: You are required to post a minimum of three (3) times in each graded discussion. These three (3) posts must be
on a minimum of two (2) separate days. You must respond to the initial discussion question by 11:59 p.m. MT on Wednesday.
Participation points: It is expected that you will meet the minimum participation requirement described above. If not:
You will receive a 10% point deduction in a thread if your response to the initial question is not posted by 11:59 p.m. MT on Wednesday
You will also receive a 10% point deduction in a thread if you do not post at least three (3) times in each thread on at least two (2) separate days.
3. Threaded Discussion Guiding Principles
The ideas and beliefs underpinning the threaded discussions (TDs) guide students through engaging dialogues as they achieve the desired learning outcomes/competencies associated with their course in a manner that empowers them to organize, integrate, apply and critically appraise their knowledge to their selected field of practice. The use of TDs provides students with opportunities to contribute level-appropriate knowledge and experience to the topic in a safe, caring, and fluid environment that models professional and social interaction. The TD's ebb and flow is based upon the composition of student and faculty interaction in the quest for relevant scholarship. Participation in the TDs generates opportunities for students to actively engage in the written ideas of others by carefully reading, researching, reflecting, and responding to the contributions of their peers and course faculty. TDs foster the development of members into a community of learners as they share ideas and inquiries, consider perspectives that may be different from their own, and integrate knowledge from other disciplines.
4. Participation Guidelines
You are required to post a minimum of three (3) times in each graded discussion. These three (3) posts must be on a minimum of two (2) separate days. You must respond to the initial discussion question by 11:59 p.m. MT on Wednesday. Discussions for each week close on Sunday at 11:59 p.m. Mountain Time (MT). To receive credit for a week's discussion, students may begin posting no earlier than the Sunday immediately before each week opens. For courses with Week 8 graded discussions, the threads will close on Wednesday at 11:59 p.m. MT. All discussion requirements must be met by that deadline.
5. Grading Rubric
Discussion Criteria
 A
(100%)
Outstanding or highest level of performance
B
(87%)
Very good or high level of performance
C
(76%)
Competent or satisfactory level of performance
F
(0)
Poor or failing or unsatisfactory level of performance
Answers the initial graded threaded discussion question(s)/topic(s), demonstrating knowledge and understanding of concepts for the week.
16 points
Addresses all aspects of the initial discussion question(s) applying experiences, knowledge, and understanding regarding all weekly concepts.16 points
Addresses most aspects of the initial discussion question(s) applying experiences, knowledge, and understanding of most of the weekly concepts.14 points
Addresses some aspects of the initial discussion question(s) applying experiences, knowledge, and understanding of some of the weekly concepts.12 points
Minimally addresses the initial discussion question(s) or does not address the initial question(s).0 points
Integrates evidence to support discussion. Sources are credited.*
( APA format not required)
12 points
Integrates evidence to support your discussion from:

assigned readings** OR online lessons, AND
at least one outside scholarly source.***

Sources are credited.*

12 points

Integrates evidence to support discussion from:

assigned readings OR online lesson.

Sources are credited.*

10 points

Integrates evidence to support discussion only from an outside source with no mention of assigned reading or lesson.Sources are credited.*

9 points

Does not integrate any evidence.0 points
Engages in meaningful dialogue with classmates or instructor before the end of the week.
14 points
Responds to a classmate and/or instructor's post furthering the dialogue by providing more information and clarification, thereby adding much depth to the discussion.14 points
Responds to a classmate and/or instructor furthering the dialogue by adding some depth to the discussion.12 points
Responds to a classmate and/or instructor but does not further the discussion.10 points
No response post to another student or instructor.0 points
Communicates in a professional manner.
8 points
Presents information using clear and concise language in an organized manner (minimal errors in English grammar, spelling, syntax, and punctuation).8 points
Presents information in an organized manner (few errors in English grammar, spelling, syntax, and punctuation).7 points
Presents information using understandable language but is somewhat disorganized (some errors in English grammar, spelling, syntax, and punctuation).6 points
Presents information that is not clear, logical, professional or organized to the point that the reader has difficulty understanding the message (numerous errors in English grammar, spelling, syntax, and/or punctuation).0 points
PARTICIPATION:
Response to initial question: Responds to initial discussion question(s) by
Wednesday, 11:59 p.m. M.T.
0 points lost

Student posts an answer to the initial discussion question(s) by Wednesday, 11:59 p . m. MT.

-5 points

Student does not post an answer to the initial discussion question(s) by Wednesday, 11:59 p . m. MT.

PARTICIPATION
Total posts: Participates in the discussion thread at least three times on at least two different days.
0 points lost

Posts in the discussion at least three times AND on two different days.

-5 points

Posts fewer than three times OR does not participate on at least two different days.

NOTES:
* Credited means stating where the information came from (specific article, text, or lesson). Examples: Our text discusses…. The information from our lesson states…, Smith (2010) claimed that…, Mary Manners (personal communication, November 17, 2011)…. APA formatting is not required.
** Assigned readings are those listed on the syllabus or assignments page as required reading. This may include text readings, required articles, or required websites.
*** Scholarly source – per the APA Guidelines in Course Resources, only scholarly sources should be used in assignments. These include peer reviewed publications, government reports, or sources written by a professional or scholar in the field. Wikipedia, Wikis, .com website or blogs should not be used as anyone can add to these. For the discussions, reputable internet sources such as websites by government agencies (URL ends in .gov) and respected organizations (often ends in .org) can be counted as scholarly sources. Outside sources do not include assigned required readings.
NOTE: A zero is the lowest score that a student can be assigned.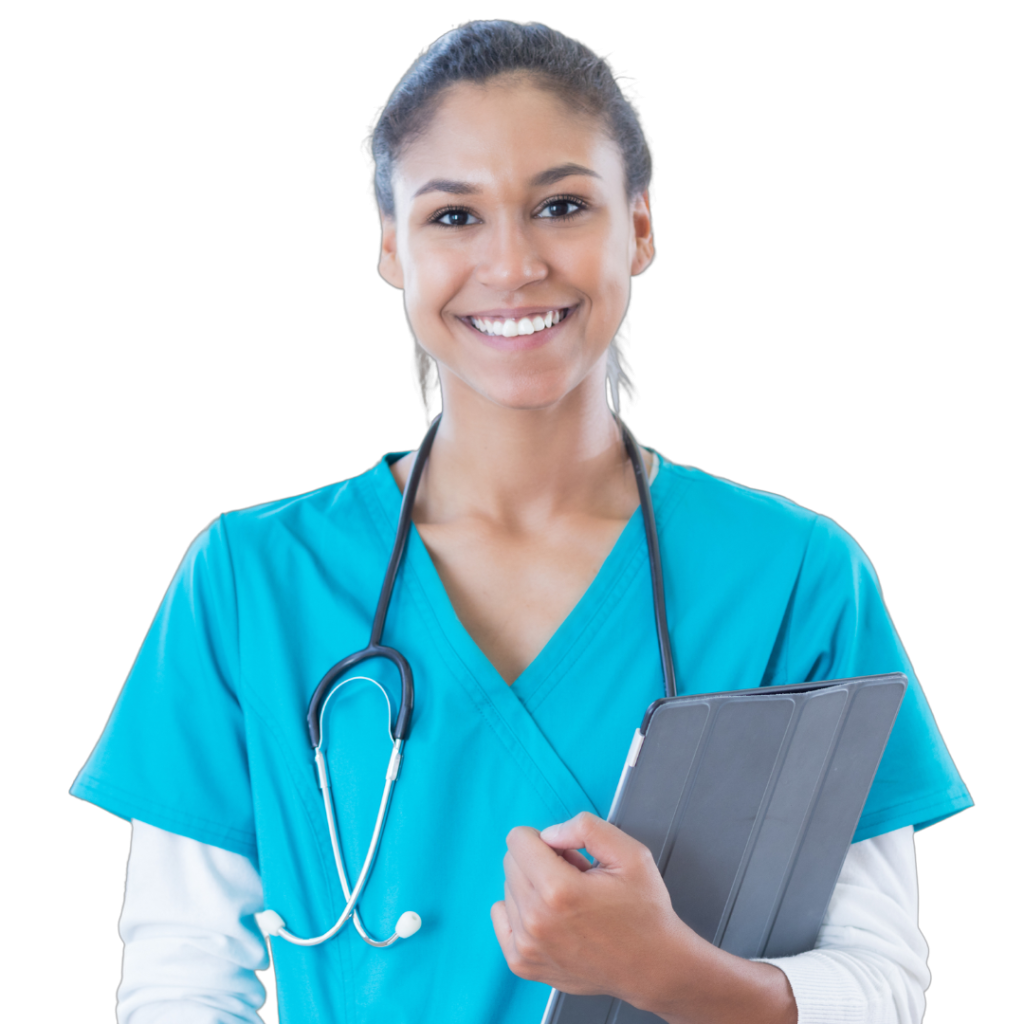 Don't wait until the last minute
Fill in your requirements and let our experts deliver your work asap.