The purpose of this assignment is to create an educational program that supports the implementation of risk management strategies in a health care organization
HLT-308V – Educational Program on Risk Management – Part One & Two – Fall Prevention Essay
Educational Program on Risk Management – Part One: Outline of Topic
Healthcare delivery is prone to many potential risks that could harm both patients and healthcare settings. As such, it is imperative to ensure risk management measures in the organization. Risk management in healthcare characterizes activities intended to minimize injuries to patients during the treatment and recovery processes (Liu, 2019). For instance, falls are widespread among hospitalized patients and a serious health problem within the surgical unit that is associated with grave adverse events such as increasing cost of care, increasing hospital stay days, and patient injuries. Falls are attributed to many risk factors that can be avoided. As such, it is crucial to collect detailed data about risk factors of falls to foster the creation and implementation of preventive mechanisms. The purpose of this paper is to develop an education program that advocates for the implementation of fall risk management techniques in a surgical unit in a hospital. The paper will specifically explore the rationale for choosing falls, supporting the rationale, implementation of the fall risk management strategy, challenges in the implementation, evaluation, and opportunities.
Rationale
Fall prevention involves controlling the causal factors to fall risk in patients. Organizations should conduct a risk assessment before initiating a fall prevention initiative to facilitate the proper use of resources and to create awareness among clinicians to acknowledge patients who are at risk of falls (Okonkwo, 2020). The fall prevention strategy should consider the needs of patients and be in line with the priorities of the organization. However, this consideration is lacking within the surgical unit's present risk management plan.
The implementation of fall risk management is crucial in enabling the organization to meet the compliance standards of the local, state, and federal government agencies. Many of these agencies obligate healthcare settings to develop programs to prevent patient falls and associated injuries (Okonkwo, 2020). For instance, the Joint Commission requires hospitals to perform fall risk examinations on inpatients to enable the creation of preventive measures. Similarly,the Center for Medicare and Medicaid Services (CMS) advocates for the utilization of evidence-based guidelines to prevent falls.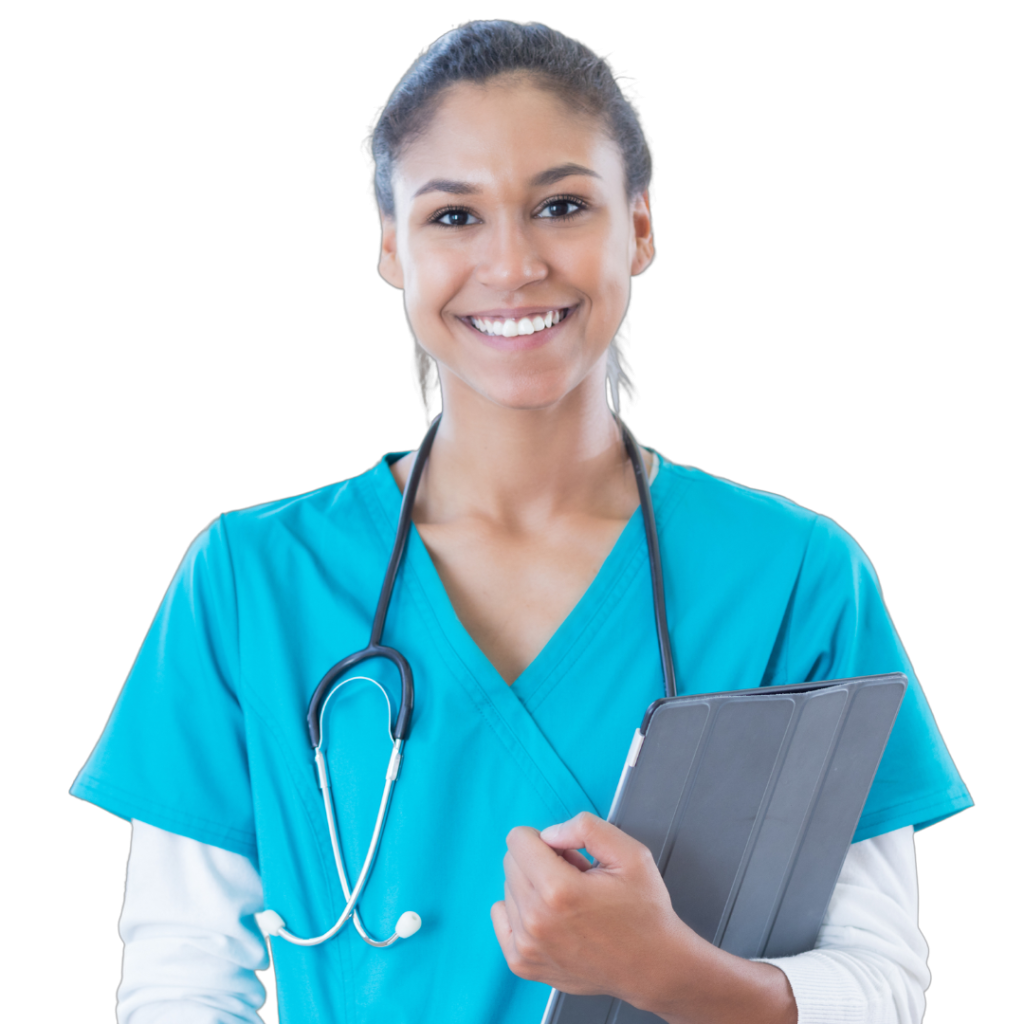 Struggling to Meet Your Deadline?
Get your assignment on The purpose of this assignment is to create an educational program that supports the implementation of risk management strategies in a health care organization done on time by medical experts. Don't wait – ORDER NOW!
Support
Approximately 700,000 to 1 million patient falls occur annually in the US healthcare settings leading to nearly 250,000 injuries and about 11,000 deaths (LeLaurin & Shorr, 2019). Moreover, it is estimated that nearly 2% of admitted patients are likely to fall at least once during their hospital stay (LeLaurin & Shorr, 2019). As such, it is important to implement strategies to prevent patient falls in the hospital.
Prevention of patient falls is a legal responsibility of the organization to ensure the protection of patients from injuries by ensuring safety in the healthcare organization and work environment. Hospitals are required to have procedures and policies on fall prevention. Failure to comply with the internal policies and procedure is evidence of negligence in preventing patient falls, which can attract lawsuits.
The purpose of this assignment is to create an educational program that supports the implementation of risk management strategies in a health care organization.
In this assignment, you will develop an outline for an "in?service"?style educational risk management program for employees of a particular health care organization that will then form the basis for a PowerPoint presentation in Topic 5. Select your topic for this educational session from one of the proposed recommendations or changes you suggested in the Risk Management Program Analysis – Part One assignment to enhance, improve, or secure compliance standards in your chosen risk management plan example.
Create a 500?750-word comprehensive outline that communicates the following about your chosen topic:
Introduction: Identify the risk management topic you have chosen to address and why it is important within your health care sector.
Rationale: Illustrate how this risk management strategy is lacking within your selected organization's current risk management plan and explain how its implementation will better meet local, state, and federal compliance standards.
Support: Provide data that indicate the need for this proposed risk management initiative and demonstrate how it falls under the organization's legal responsibility to provide a safe health care facility and work environment.
Implementation: Describe the steps to implement the proposed strategy in your selected health care organization.
Challenges: Predict obstacles the health care organization may face in executing this risk management strategy and propose solutions to navigate or preempt these potentially difficult outcomes.
Evaluation: Outline your plan to evaluate the success of the proposed risk management program and how well it meets the organization's short-term, long-term, and end goals.
Opportunities: Recommend additional risk management improvements in adjacent areas of influence that the organization could or should address moving forward.
You are required to incorporate all instructor feedback from this assignment into Educational Program on Risk Management Part Two ? Slide Presentation assignment in Topic 5. To save time later in the course, consider addressing any feedback soon after this assignment has been graded and returned to you. It may be helpful to preview the requirements for the Topic 5 assignment to ensure that your outline addresses all required elements for submission of the final presentation.
Risk Management Plan Analysis
Selected Risk Management Plan Summary
The chosen risk management plan is a hospital patient injury management plan. The main goal of any management plan is optimizing future performance, mainly in averting risks. Risk refers to the likelihood of damage or injury, which results from different susceptibilities. Usually, risks can be eliminated through the use of pre-emptive measures. Typically, the interaction of patients with health systems could pose significant threats to them due to the high demand for services, increased hopes, and time pressure, among other cases. The World Health organization argues that one in ten patients in the developed world is injured while receiving treatment. The degree of injuries associated with hospital stays in the United States is also high (World Health Organization, 2014). Some of the causes of hospital-acquired diseases include adverse drug events, patient falls, and surgical complications, among several other contributors. This plan particularly applies to hospitals and other healthcare organizations that offer patient care. The role of this plan in such settings remains vital in helping to prioritize patient safety while undergoing care. Medical errors have profoundly become a third leading cause of patient injuries today, and therefore, the need for a management plan. Equally, a higher percentage of injuries occur in hospitals and healthcare facilities (Cagliano, Grimaldi, & Rafele, 2011).
Description of Standard Administrative Steps
The essential administrative steps of a risk management plan in hospitals, as well as other care facilities, include the creation of the context for risk, recognition of hazards, analysis of risks, evaluation of risks, and management of risks. The establishment of the background remains vital in identifying and controlling risks. This step is primarily pertinent in such areas as the intensive care unit, emergency rooms, and operation rooms. These areas offer appropriate settings for risk context. The second step is risk recognition, where care specialists become aware of the various risks that confront patients in the healthcare environment. Here, risks identified get recorded in a tool known as the risk management tool. The third step entails risk analysis, where professionals attempt to understand identified risks. This step involves several three vital processes, including the level of risk, its underlying costs, and prevailing control measures. The fundamental reason for evaluating risks is attempting to prioritize dangers based on risk analysis and deciding which of these risks require immediate attention.
After designing a control and management plan, the process of monitoring and avoiding future emergence of risks begin. Reviewing and controlling such risks entail incident reporting, hospital audit indicators, staff complaints, patient surveys, as well as satisfaction surveys. Often, as compared to the above-identified plan, risk management in most of the healthcare settings is done by organizations that are well established and conscious of the diversity of risks facing hospitals. These organizations vigorously seek to control risks and are, thus, a step ahead in the fight against care risks. As such, the Total Quality Management (TQM) plan strives for quality of patient care, with superior and pro-active methods of tracking different risks.
Analysis of Agencies and Organizations
Efforts intended to enhance care quality often lead to change in the primary endpoint, offer unintentional results in hospitals, and demand for more efforts in delivering excellence. There exist several agencies and organizations that regulate the delivery of care in hospitals. One of these agencies is the National Quality Forum, a non-profit organization that supports patient safety and protection by promoting high-quality care delivery. Under the direction of the federal government, this organization plays a vital function in creating a national quality strategy. It is also best recognized for its efforts in the United States in holding hospitals responsible for patient injuries and related incidences. Another organization is the Joint Commission, which also sets standards that guide in the provision of care services in the United States. This organ similarly appraises processes that support healthcare facilities in measuring, weighing, and increasing their performance levels. Its standards often focus on the patient, resident care, and administrative functions that remain essential to providing safe and high-grade care.
Another organization is the Agency for Healthcare Research and Quality (AHRQ), also tasked with the responsibility of ensuring quality in the delivery of care in America (Year, 2013). It focuses on many areas, such as patient care, quality delivery, and healthcare settings, among others. Its mission is to give evidence to allow hospitals to offer safe, quality, and accessible care. It also provides guides on how to keep patients safe and increase nurse-patient quality. Besides, it also helps in developing data that aids to trace changes in the healthcare system in the country. These three agencies play central roles in America in measuring quality and ensuring patient safety across all healthcare organizations. For instance, each provides considerable standards for hospitals to use and adhere to as they serve patients. Over the past two decades, the healthcare quality setting in the United States has significantly changed.
Selected Risk Management Plan's Compliance with MIPPA
Also known as the Medicare Improvements for Patients and Providers Act, the MIPPA regulates the delivery of patient quality in America. This body also outlines several standards, laws, and regulations that healthcare facilities must follow to ensure top-notch care services to patients. In this with this Act, the above-chosen risk management plan would seek to specify qualified and non-physician staff, duties and qualifications of medical personnel, and ensure the safety of all staff as well as patients in the hospital. This plan would also specify the procedures and methods necessary for ensuring consistency, simplicity, and technical quality of diagnostic processes. Besides, MIPPA also requires that means to help patients in getting imaging and other care records must exist. In this sense, the plan will ensure that such practices are in place. Equally, MIPPA similarly demands that imaging areas have a way of notifying the management of any changes in diagnostic modalities. In this sense, the plan will likewise ensure that it meets this requirement to comply with MIPPA.
Proposed Recommendations or Changes in the Plan
In attempts to ensure that the hospital maintains high-quality as well as complies with set standards, this plan would integrate all the guidelines established in MIPPA and other care regulatory agencies, including AHRQ and the Joint Commission. The plan would also include feedbacks from patients and employees to inform improved care and patient services throughout the hospital's departments. The management would also be encouraged to become system thinkers to help the hospital meet its objectives in addressing safety issues and emerging risks (Kuhn & Youngberg, 2002).
References
Cagliano, A. C., Grimaldi, S., & Rafele, C. (2011). A systemic methodology for risk management in healthcare sector. Safety Science, 49(5), 695-708.
Kuhn, A. M., & Youngberg, B. J. (2002). The need for risk management to evolve to assure a culture of safety. BMJ Quality & Safety, 11(2), 158-162.
Year, F. (2013). Agency for healthcare research and quality. World Health Organization (WHO). (2014). 10 facts on patient safety. (2019, September 3). Retrieved from https://www.who.int/features/factfiles/patient_safety/en/
Educational Program on Risk Management – Part One: Outline of Topic
In-Service Fall Education Outline
The incidences of patient falls within healthcare settings are highly prevalent and a great concern globally. Patient fall is associated with dire financial implications leading to a considerable economic burden for the organizations and the patients, especially when severe injuries are sustained (Okonkwo, 2020). As such, the best way to prevent patient falls is to develop a risk evaluation and preventive plan. The purpose of this paper is to provide an in-service fall education outline, which is an aspect of a risk assessment and prevention plan. This plan is comprised of;
Medication
Poor vision
Diagnosis
Poor environmental safety
Incontinence
Distorted mental status
Unsteady gait
Objectives
The first objective is to share the safety information with both clinical and non-clinical staff at all levels of the organization. This should involve non-verbal cues. The second objective is to ensure an appropriate assessment and reassessment strategy. For instance, theMorse Fall Scale can be used to determine the risk factors attributed to falls.
Rationale
Creating numerous visual and non-visual cues concerning patient falls is essential in fostering the recognition of patients at risk of falling. This factor is critical in assisting in developing proper intervention actions to be implemented.
The adoption of effectiveassessment and reassessment strategies is essential in leading to effective intervention for patients with mental challenges. However, a patient-oriented plan anchored on the recognized fall risk is essential in ensuring personalized interventions (Okonkwo, 2020). As such, the project should describe means of recognizing some fall risks apart from the usual screening tools.
Supportive Data
Patient Falls lead to Negative Events
Patient falls are associated with adverse events such as increasing cost of care, increasing hospital stay days, and patient injuries (Montejano-Lozoya et al., 2020).
Patient Falls Lead to Death
Approximately 700,000 to 1 million patient falls occur annually in the US healthcare settings leading to nearly 250,000 injuries and about 11,000 deaths (LeLaurin & Shorr, 2019).
The healthcare system spends billions of dollars every year to manage fall-related injuries and pay for legal fees and damages for claims instituted by patients.
Strategies for implementation
The strategies that can be implemented in the fall risk management program include;
Examining Progress of Implementation
The program implementation team should get feedback from the stakeholders on the best approaches that can be implemented. Changes in the rate of falls should be trailed and outcomes communicated to stakeholders.
ICSI: Patient Falls Prevention
Safeguarding patients from falls ought to be a collective responsibility that can be realized through collaborative effort (Heng et al., 2021). As such, it is imperative to include every stakeholder including patients and their families to achieve meaningful fall prevention.
Evaluation Strategies
Assessment can be conducted using quantitative and qualitative data to establish the effectiveness of fall prevention measures (Skarbek, 2020). Quantitative data can be obtained from surveys and incident reports, while qualitative data can be generated from observations and inquiries from the workforce.
Assessment outcomes can also be used to show whether or not the program is effective, enables improvement, and generates accurate information.
Challenges and Opportunities
The potential challenges include;
Staff resistance
Challenges of learning new safety measures,
Improper risk assessment
Poor communication
Challenging physical environment,
Poor training of staff (Bargmann & Brundrett, 2020).
Opportunities include;
Narrowing on the immediate needs of the patients. This can be realized by involving competent staff and using appropriate tools to reduce fall incidences.
Creation of care plans for individual patients depending on the personal fall risk. This strategy involves attending to the physical conditions of the patients.
Engaging patients in their fall prevention through the creation of awareness about their fall risk factors.
Conclusion
Patient falls can be caused by various avoidable risk factors. This in-service fall education outline provided an overview of the educational program that supports the implementation of patient fall risk management strategies in the healthcare setting.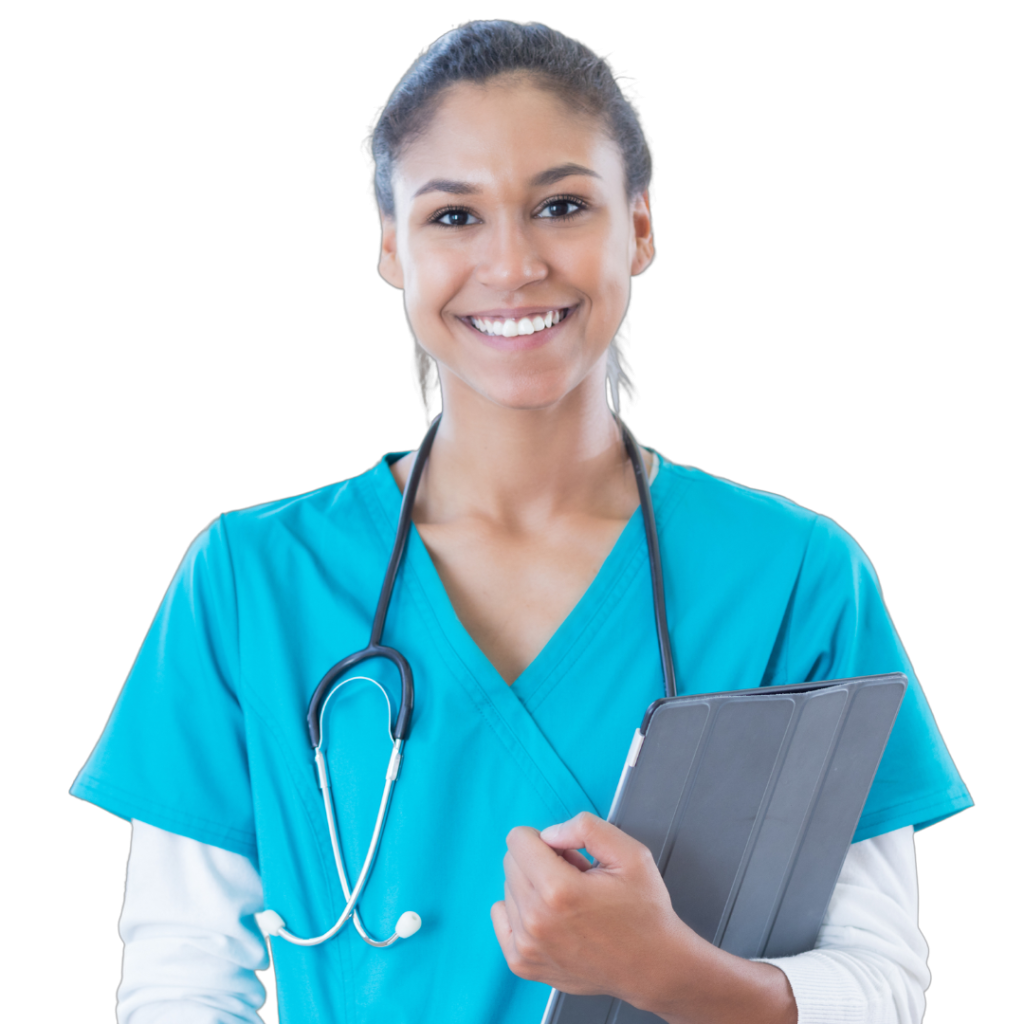 Don't wait until the last minute
Fill in your requirements and let our experts deliver your work asap.