NURS 6052 Where in the World Is Evidence-Based Practice? SAMPLE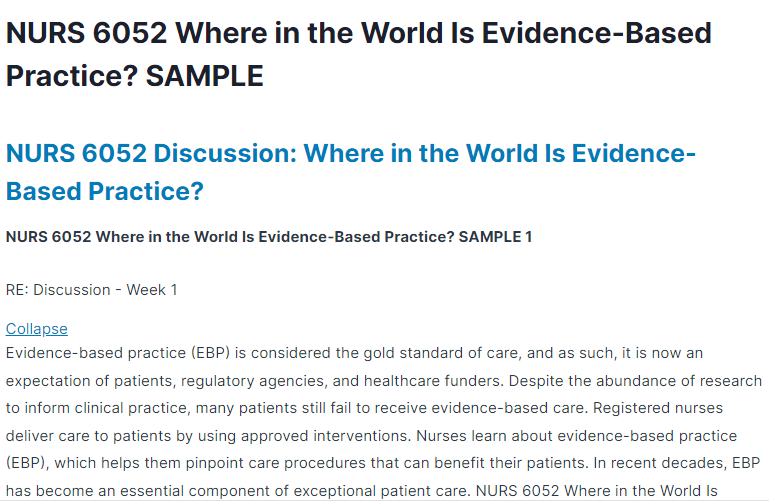 Seasons Hospice and Palliative care is an organization that serves patients who have been diagnosed with a terminal illness- specialized care and support is provided to families and patients that are cared for. Upon exploring within the website, this particular company has also paired with AccentCare for a community-based program that is non-profit and is ranked the fourth largest hospice company in the United States. This organization was founded in 1991 and "utilizes the highest level of technology available to hospice industry ad full implementation of document imaging with custom scheduling tools for physicians and field staff." (About Us, 2021). The patient can receive care at all times from registered nurses for symptom management or any needed questions.
Evidence-based practice (EBP) is warranted to have the best clinical outcomes and be the "true best" patient care. Often in healthcare, I reflect on what I would want for my loved ones and what expectations and needs would be sought after, that is, evidence-based practice. EBP should be the rule, not the exception or a choice for healthcare delivery. EBP "improves healthcare quality, reliability, and patient outcomes and reduces variations in care and costs, but it is still not the standard of care delivered by practicing clinicians across the globe" (Melnyk et al.,2014, p. 7). Upon evaluation of Seasons Hospice website, I discovered that within the vision and philosophy/goals of care, they have informed to "strive for excellence beyond accepted standards, and increase the communities awareness of hospice as part of the continuum of care." They also discuss ensuring quality care with joint expertise that is dignified and elevates care to the next level (About Us, 2021). The company also wants to stress that it aims to be personalized and match the patients' needs and family support. Throughout navigating the entire website in the organization, they do not clearly state that Seasons utilizes evidence-based practices. Still, when reading the vision, mission, and philosophy, the foundation of this organization is providing and defining evidence-based practice care.
This organization is grounded in EBP for the mission and vision/philosophy of the entire company encompasses the theory behind the evidence-based practice. They implement these throughout Seasons through the policies and procedures in place. Aligning the competencies needed for cultivating EBP within the organization ensures success and proper implementation, where patient-centered care focuses on teamwork and collaboration, quality improvement, and safety (Melnyk et al.,2014, p. 7 ). These components are aware throughout the website and are aimed and known for the reader to gather quickly about this particular organization.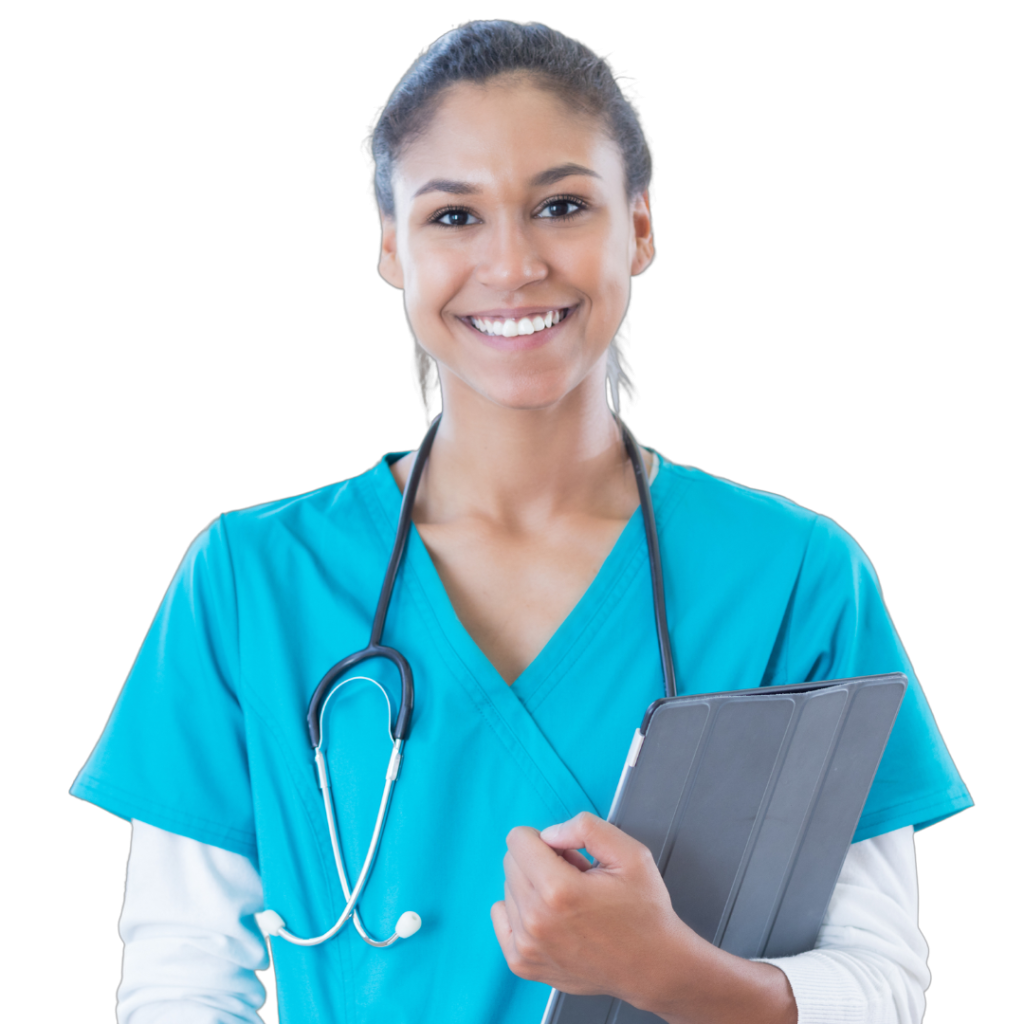 Struggling to Meet Your Deadline?
Get your assignment on NURS 6052 Where in the World Is Evidence-Based Practice? SAMPLE done on time by medical experts. Don't wait – ORDER NOW!
Being such an established and founded organization, they have exceptional technological advancements that allow them to be highly skilled and modern to any available advances. According to Worldviews on EBP, the nursing part of EBP needs is the ability to have the resources and skills necessary to search for and appraise research evidence to implement in practice( Crabtree et al.,2016, p.172). The probability of success and the main reason EBP is paramount is when the team within the organization, including every discipline, is just as invested and involved in sharing the same care goals. Hospice has requirements for a meeting with the medical director, LPN, RN, Social worker, chaplain, and even family members can be invited to these meetings to discuss the patient plan of care, outcomes, and needs. It only leads me to firmly take a stance that this particular organization is grounded in EBP. I also found that they aim to educate the staff and have continuing education courses frequently for first-class education to better care and outcomes. There were positive correlations between EBP beliefs and EBP implementation in the study conducted–which CE courses are needed to have the competencies and skills necessary to make that correlation accurate (Sikka,2017).
Personally, having a background in hospice by working for a different organization within the field, I had a basis of knowledge regarding the type of care provided as a whole encompasses and requires to provide EBP. It truly is what brought me out of the hospital setting and more focused and seeking hospice care because it focuses on the reasons why I became a nurse in the first place. Ensuring I was giving the best optimal care possible and being a lifelong learner who put my patients and families first was essential to me. I always wanted to continue my research and ensure my patients' safety at all times. I feel that hospice care is just that because EBP is followed in hospice care. In the hospital, it has become how fast you can get out of the room to the next patient and make sure that you get everything done on that checklist. Upon exploring this website, it is evident that this healthcare organization is complex and filled with quality care. Upon reading the countless testimonials, you can see the difference hospice makes to provide holistic care supporting through every stage during the end of life. Upon reading the website, it made me further become passionate about hospice and proud to be a hospice RN who can provide EBP care.
References
About Us. (2021, February 23). Seasons Hospice & Palliative Care. https://www.seasons.org/about-us/
Crabtree, E., Brennan, E., Davis, A., & Coyle, A. (2016). Improving Patient Care Through Nursing Engagement in Evidence-Based Practice.  Worldviews on Evidence-Based Nursing, 13(2), 172– 175. https://doi.org/10.1111/wvn.12126
Kim, S. C., Stichler, J. F., Ecoff, L., Brown, C. E., Gallo, A., & Davidson, J. E. (2016). Predictors of Evidence-Based Practice Implementation , Job Satisfaction, and Group Cohesion Among Regional Fellowship Program Participants. Worldviews on Evidence-Based Nursing,  13(5), 340–348. https://doi.org/10.1111/wvn.12171
Melnyk, B. M., Gallagher-Ford, L., Long, L. E., & Fineout-Overholt, E. (2014). The Establishment of Evidence-Based Practice Competencies for  Practicing Registered Nurses and Advanced Practice Nurses in Real-World Clinical Settings: Proficiencies to Improve Healthcare Quality,               Reliability, Patient Outcomes, and Costs. Worldviews on Evidence- Based Nursing, 11(1), 5–15. https://doi-org.ezp.waldenulibrary.or/10.1111   /wvn.12021
Sikka, R., Morath, J. M., & Leape, L. (2015). The quadruple aim: Care, health, cost and meaning in work. BMJ Quality & Safety, 24(10), 608.   doi:http://dx.doi.org/10.1136/bmjqs-2015-004160
The implementation of evidence-based practice (EBP) interventions requires cultivation of a spirit of inquiry, asking clinical question, and searching for the best evidence as well as appraising it. It also entails implementation of the evidence, outcomes' evaluation and sharing of the results (Melnyk & Fineout-Overholt, 2018). Therefore, one can find EBP in different organizations based on the information that they provide on their websites.
The Centers for Disease Control and Prevention's (CDC) website demonstrates evidence-based practice as engrained in its activities. The primary purpose of this organization is to protect people against diseases and health prevention. The organization's goals include detection and responding to newly emerging health threats, conducting research using cutting-edge technology aimed at promoting primary healthcare and disease prevention (Mellerson et al., 2020). CDC also focuses on people's heath and reducing the mortality levels as well as offer support to health system and society.
Evidence-based practice (EBP) appears on CDC's website as described by its mission and vision as well as its goals of offering quality care and ensuring effective collaboration among healthcare providers. CDC's other goals include supporting evaluation and monitoring of health care systems and communities (Washburn, 2019). Therefore, the goals of this organization and its mission and vision statements all support EBP.
The CDC's work is grounded in EBP because before it can share any information concerning healthcare issues, it collects sufficient evidence (Melnyk & Fineout-Overholt, 2018). Secondly, implementing new measures to deal with emerging infectious diseases also demonstrates that it is grounded in EBP. The organization uses scientific principles when making recommendations on a host of issues to improve overall access to quality care interventions. States seek CDC's guidelines when developing specific data techniques and selection of questionnaire.
My opinion about the healthcare organization changed as a result of the information available on its website. I believe without any doubt that CDC's activities are grounded in the best ways of the EBP process. The implication is that my perception changed about the CDC as I realized that its activities are based on EBP.
References
Melnyk, B. M., & Fineout-Overholt, E. (2018). Evidence-based practice in nursing & healthcare:
A guide to best practice (4th ed.). Philadelphia, PA: Wolters Kluwer.
Mellerson, J. L., Street, E., Knighton, C., Calhoun, K., Seither, R., & Underwood, J. M. (2020).
Centers for Disease Control and Prevention's School Vaccination Assessment: Collaboration With US State, Local, and Territorial Immunization Programs, 2012–2018. American Journal of Public Health, 110(7), 1092–1097. https://doi-org.ezp.waldenulibrary.org/10.2105/AJPH.2020.305643
Washburn, R. (2019). Conceptual Frameworks in Scientific Inquiry and the Centers for Disease
Control and Prevention's Approach to Pesticide Toxicity (1948–1968). American Journal of Public Health, 109(11), 1548–1556. https://doi-org.ezp.waldenulibrary.org/10.2105/AJPH.2019.305260
Evidence based practice (EBP) has impacted the healthcare setting drastically. According to Johns Hopkins University (2022), EBP is defined as the technique used to review data, analyze the data that has been found through experimental studies, and translate the data into the latest scientific experiments.This has advanced nursing practice in numerous ways, one of these ways are infection control and the spread of disease within the hospital. Just a few short years ago, the world was hit with something that was unimaginable. COVID-19 raged through cities, states, and countries and without EBP, there would have been limited information about N -95 masks and no way to know that these masks provide 25 times more protection than a surgical mask (The Ohio State University, 2020). This study lead to N-95 masks being mandated to be worn by healthcare professionals at the bedside which not only protected the provider, but their families and other patients as well.
World Health Organization
The World Health Organization (WHO) is an organization that uses science to create a healthier outcome for all people, no matter the location. This is possible do to the building of relationships between people, communities, and countries. Some of the key areas of the WHO are improving health outcomes for health coverage, health emergency coverage, access to medicine and other health products, science research, and data analytics (WHO, 2022a).
Evidence Based Practice and the WHO
Evidence based practice plays a large part in this organization. Although the webpage never specifically mentions the words "evidence based practice", the "About WHO" page discusses the use of science to contribute to the overall health of the world population. There is also a section that breaks down the data that researchers and scientists have came up with to change the way that we implement and do things during our nursing practice. Organizations, like the WHO, use "The 5 A's of evidence based practice" which include ask the question, access the information, appraise the evidence, apply the information, and audit the impact (Deakin University, n.d.).Using this model makes it easier to see the importance of the topic and how it impacts the healthcare field.
This organization is deeply grounded with EBP, as it affects everything they do. EBP can be found on any page of the website because of the discussions of what is happening in the world and the steps they are taking to correct or be a positive influence in the mist of turmoil.
Knowledge Gained
The knowledge I have gained throughout the research I have done on The World Health Organization's website is not completely what I thought they were about. Although I knew that they helped to research what we as professionals could do to make things better for patients, I did not understand the depth of research they do. For instance, through the war that was raging in Ukraine, the WHO used their office to ensure the disruptions to healthcare were at a minimum, the delivery of medical devices were still a possibility, and health care providers remained safe so they could deceiver health care to others (WHO, 2022b).
Christiana Care Health System
Christiana Care Health System is in Delaware and comprise of three hospitals. Headquartered in Wilmington, the trauma center in Newark, and the community hospital in Cecil County, Maryland. It is a level 1 trauma center with 1,340 beds, a level 3 neo-natal intensive care unit and a free-standing emergency department, (Christiana Care Health System [CCHS], 2022).
Evidence-Based Practice
Evidence based practice is evident through the organization's website. Within their professional practice model, it illustrates a tree with roots, a trunk, branches, and leaves. One of the leaves represents evidence-based practice. Christiana Care also established a professional governance structure with emphasizes on research and evidence-based practice, and it is overseen by a council comprised of registered nurses and nurse practitioners. According to CCHS (2022), "relationship-based care and interdisciplinary collaboration best benefit the patients and families we serve by encouraging the formulation of evidence-based clinical care standards leading to quality outcomes."
Also, within the Christiana Care newsletters, CCHS (2022) states their focus on evidence-based practice is demonstrated throughout the correspondence and stresses the importance of following evidence-based best practices recommended by the Centers for Disease Control (CDC) and the support of the Delaware Division of Public Health.
Christiana Care's work in clearly grounded in evidence-based practice, and their nurses are at the forefront of the research and practice initiatives. Their passion for research and what is learned from the results and drives their continuity of care. According to Crabtree et al. (2016) "staff nurses are a critical link in bringing evidence ‐ based changes into clinical practice, it occurs when they ask questions about treatments and care, have the resources and skills necessary to search for and appraise research evidence, implement the evidence in practice, and evaluate its effectiveness."
Knowledge Gained
The knowledge gained from the information I received from the CCHS (2022) website is not what I expected. It changed my perception for the better and I have a deeper appreciation for the organization, and a greater respect with their openness on evidence-based practice.
Before the Covid 19 pandemic, their website did not go into detail, nor did it feel user friendly, welcoming, or informative; it was very bland. Now, the website is very welcoming, vibrant, and family centered. While going through the website, it is evident that CCHS valued the feedback of their patients and families, and they truly care about their community, and employees.
References
Christiana Care Health System. (CCHS) (2022). Who are we. https://christianacare.org/about/whoweare/
Christiana Care Health System. (CCHS) (2022). Professional Practice Model. https://christianacare.org/forhealthprofessionals/professional-practice-model/
Christiana Care Health System. (CCHS) (2022). Protecting our caregivers. https://news.christianacare.org/2020/04/protecting-our-caregivers/
Crabtree, E., Brennan, E., Davis, A., & Coyle, A. (2016). Improving patient care through nursing engagement in evidence-based practice. Worldviews on Evidence-Based Nursing, 13(2), 172–175. doi:10.1111/wvn.12126. https://eds.p.ebscohost.com/eds/detail/detail?vid=0&sid=9482d28f-d7dc-498b2f121e625d2e%40redis&bdata=JkF1dGhUeXBlPXNoaWImc2l0ZT1lZHMtbGl2ZSZzY29wZT1zaXRl#AN=114436496&db=rzh
The American Medical Informatics Association (AMIA) (2022) is a scientific organization that was formed in 1988 after the merging of three organizations;  the American Association for Medical Systems and Informatics (AAMSI); the American College of Medical Informatics (ACMI); and the Symposium on Computer Applications in Medical Care (SCAMC). The primary mission of the AMIA is to help lead the way in transforming healthcare by building a bridge of knowledge and collaborations in relation to basic and applied research, consumers, and public health arenas. The AMIA (2022) states five core purposes for their organization; advancing the science of informatics, promoting education of informatics, assuring the new technology is being utilized effectively to promote health and health care, advancing the profession of informatics, and providing services and support for members.
Informatics, especially nursing informatics, is a large part of gathering and deciphering data to help develop evidence-based practice (EBP). The AMIA achieves this by supporting five different domains. These domains include translation bioinformatics, clinical research informatics, clinical informatics, consumer health informatics, and public health informatics. The two domains that support translational research are translation bioinformatics and clinical research informatics. Translation bioinformatics "is the development of storage, analytic, and interpretive methods to optimize the transformation of increasingly voluminous biomedical data, and genomic data, into proactive, predictive, preventive, and participatory health (AMIA, 2022)" and clinical research informatics "involves the use of informatics in the discovery and management of new knowledge relating to health and disease (AMIA, 2022)". In addition to gathering the data and helping care providers understand the data, they also help with the application of new knowledge and technologies delivered to the healthcare system derived from informatics.
Nursing informatics is not a subject matter I am extremely knowledgeable about, which is why this healthcare organization interested me. The continually evolving technology, emerging of new diseases, and an increase in public health awareness show how important informatics is along with evidence-based practice. We can not achieve the best evidence-based practice without the availability and access to research and data, and informatics is what helps to collect those things. The combination of nursing informatics and evidence-based practice is helping to continue to move health research more so to the bedside, which only helps to continue to deliver results of patient-centered care based on evidence. Looking into the AMIA's website, along with the science behind evidence base practice, has led me to a deeper appreciation of nursing informatics and its engagement with a multitude of different disciplines within the different healthcare arenas to achieve the overall goal of helping providers be able to provide the most current best practice available for our patients.
Evidence based practice per the American Nurse Association "involves provided holistic, quality care based on the most up-to-date research and knowledge rather than traditional methods, advice from colleagues, or personal beliefs" (ANA, n.d). Performing research and keeping the most up-to-date information available for nurses allow for the best outcomes for patient. Evidence based practice is usually made up of patient preference, research evidence, and clinical experience (ANA, n.d).
The website I chose to review is the American Psychiatric Nurse Association website. When looking within the website, their initiatives are to promote leadership in mental health nurses, improve mental health for culturally diverse individuals and shape the policy for mental health services. (APNA, 2023) The organization also provides education along with evidence-based practice research articles. This providers nurses with resources and tools to improve their practice through research findings.
I am personally a member of both American Nurse Association and American Psychiatric Nurse Association. I am apart of these organization due to the research and education they provide. I had an amazing experience of presenting at the 40th International Association for Human Caring Conference back in 2019. Since I was in undergraduate school, it was a vastly unique experience. I learned the importance of going to conference and being a part of organizations like these. Evidence based practice is essential to nursing and health care. It helps close healthcare gaps and shines a light on other needs within healthcare. Staying up to date on research going on in your field of practice, allows for best practices to be conducted. Therefore, better patient outcomes will be established.
Reference:
About Association for Psychiatric Nursing and Mental Health. APNA (2023, February 10). https://www.apna.org/about-apna/
American Nurses Association. (n.d.). What is evidence-based practice in nursing? https://www.nursingworld.org/practice-policy/nursing-excellence/evidence-based-practice-in-nursing/#:~:text=Evidence%2Dbased%20practice%20in%20nursing%20involves%20providing%20holistic%2C%20quality%20care,from%20colleagues%2C%20or%20personal%20beliefs
The healthcare organization that I reviewed was the American Association of Nurse Practitioners (AANP) as it is most interesting and relevant to the current course of study. The AANP is a national initiative that creates community for current NPs, student NPs and those just interested in the profession. The organization provides resources for NPs to learn, grow, and advocate for change that will impact patient care as well as improve the livelihood of nurse practitioners. The AANP contains more than 121,000 members across the nation. In addition, the AANP hosts national conventions throughout the calendar year which allow NPs from around the United States to gather and collaborate to create ways to better achieve the organization's mission goals. The AANP helps NPs to advocate for patient rights, practitioner rights, research and best practice.
The use of EBP appears all throughout the organization's website including the informational section describing the organization itself, the themes listed for national conventions, as well as testimonials from current AANP members. The organization is founded on the use of research, advocacy, education and improved practice. These principles set the template for the organization's operations and the importance of research to advance clinical practice. Nurses remain at the forefront of change through improves clinical practice by bridging the gap between EBP theory and practice by harnessing their knowledge of bedside patient care to improve overall patient outcome (Crabtree, Brennan, Davis & Coyle, 2016).
The AANP is grounded on EBP as it provides direct links to current journal articles and publications that help to support advance nurse practice, primarily nurse practitioners. The ease of access to relevant research for practitioners helps to increase one's interest in EBP and therefore increase the likelihood that EBP will be implemented into daily practice (Kim, Stichler, Ecoff, Brown, Gallo, & Davidson, 2016).
Ultimately, the goal of the organization coincides with the focus of evidence based practice which is to achieve the quadruple aim of improved population health, enhanced patient experience, improved work life for healthcare providers, and lowering healthcare costs through education (Walden University, 2018). The AANP is actively working to achieve these goals by implementing high quality research into practice.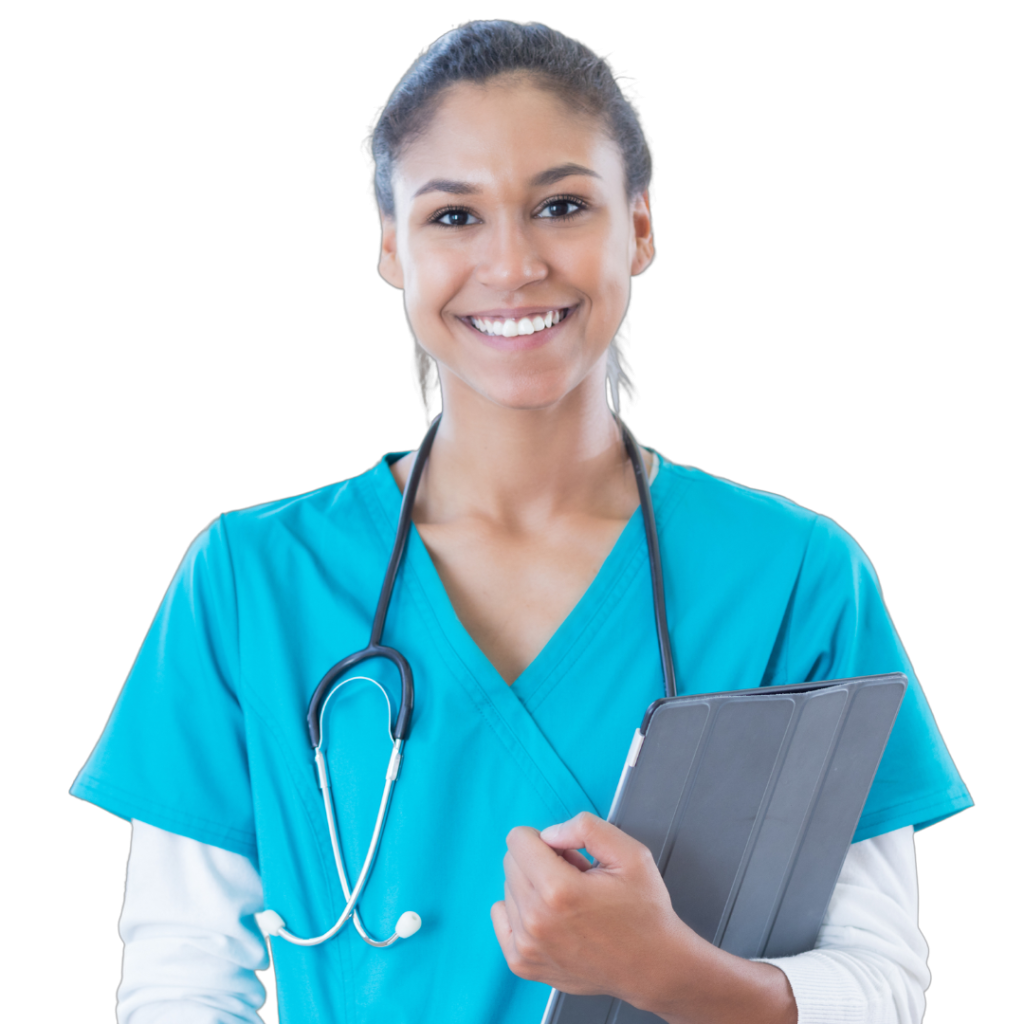 Don't wait until the last minute
Fill in your requirements and let our experts deliver your work asap.