NUR 514 Discuss some system thinking tools nursing leaders can apply to increase interprofessional collaboration to benefit patient outcomes or organizational initiatives
NUR 514 Discuss some system thinking tools nursing leaders can apply to increase interprofessional collaboration to benefit patient outcomes or organizational initiatives
Topic 1 DQ 2:Based on your experience, explain how systems thinking helps leaders to build strong interprofessional and organizational relationships. Discuss some system thinking tools nursing leaders can apply to increase interprofessional collaboration to benefit patient outcomes or organizational initiatives. Make sure to incorporate the Interprofessional Education Collaborative (IPEC) competencies in your response
Based on my experience as a clinical nurse at a long-term acute care hospital, systems thinking would help build strong interprofessional relationships by realizing we are all working as a team to better the outcomes of our patients. When a team member (e.g., nurse) feels a lack of appreciation or communication is ignored or rejected, then the care provided to the patient is inadequate which decreased positive outcomes. According to Weberg et al. (2019) collateral relationships along with recognition of the necessity to treat, critical thinking, and accountability are required by individual leaders and are contingent in providing independent nursing care which corresponds with the interdisciplinary team in providing collaborative patient care. Without collaboration then the care provided to the patient is fragmented and inadequate.
There are physical means to interact with interdisciplinary team members in the technological modern age, and by utilizing these digital tools, collaboration has become quicker and more effective (Weberg et al., 2019). The Inter Professional Education and Collaboration (IPEC) is another tool used to increase the knowledge of nurse leaders in order to enhance communication to deliver high quality patient care. A dominant requirement among the interprofessional team would be mutual respect which allows team members to feel a sense of gratification to working together with the mutual goal of providing high quality care (Arulappan et al., 2021). There are core competencies of collaborative practice which influence the nurse leader to successfully interact with the team which includes values and ethics, roles and responsibilities, teams and teamwork, and interprofessional communication (Doll et al., 2013, as cited in Arulappan et al., 2021).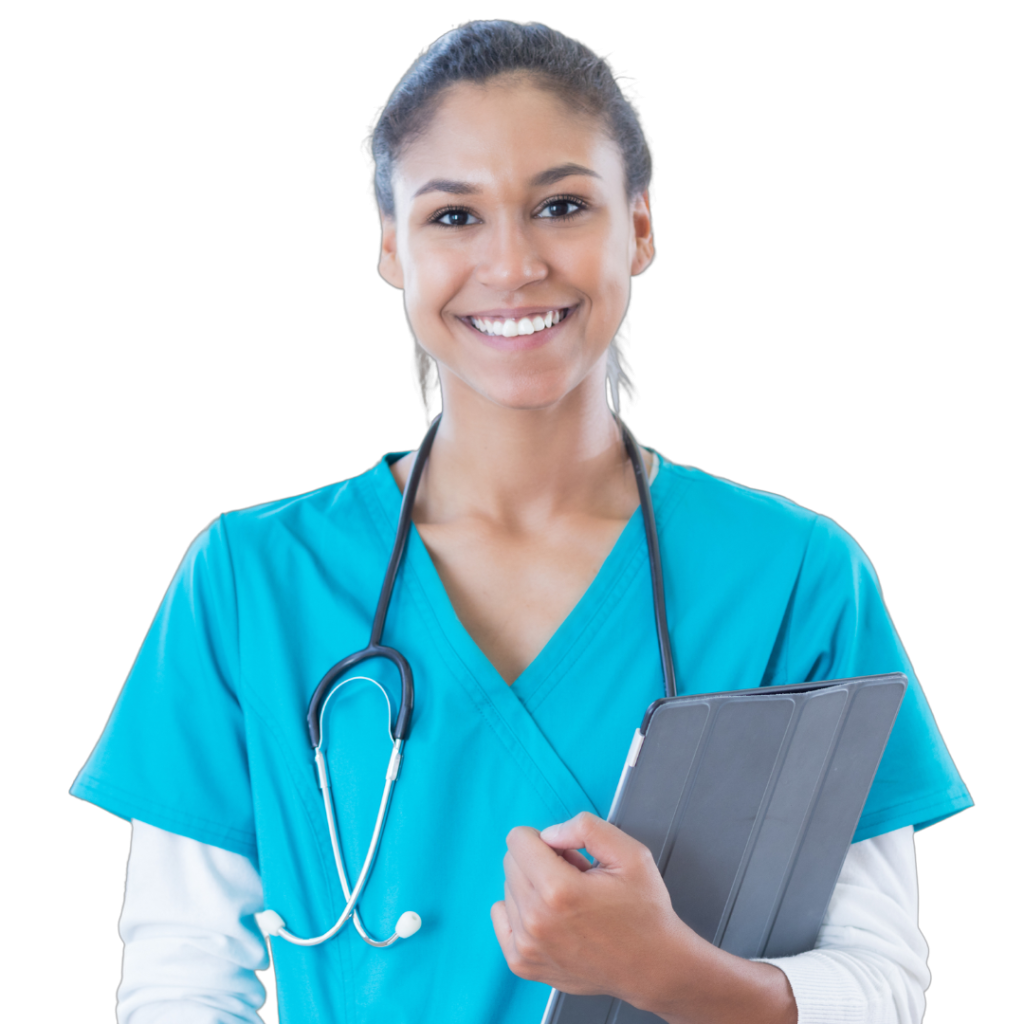 Struggling to Meet Your Deadline?
Get your assignment on NUR 514 Discuss some system thinking tools nursing leaders can apply to increase interprofessional collaboration to benefit patient outcomes or organizational initiatives done on time by medical experts. Don't wait – ORDER NOW!
Resources
Arulappan, J., Matua, G. A., Alzaabi, O., Vincent, S. C., Jayapal, S. K., Sabei, S. D., & Seshan, V. (2021). Knowledge and readiness for inter professional education and collaborative practice among undergraduate nursing students in a Middle Eastern country – a pilot study. Nurse Education Today. 100, 104865. https://www.doi.org./10.1016/j.nedt.2021.104865
Doll, J., Packard, K., Furze, J., Huggett, K., Kensen, G., Jorgensen, D., Wilken, M., Chalal, H., & Maiu, A. (2013). Reflections from an interprofessional education experience: Evidence for the core competencies for interprofessional collaborative practice. Journal of Interprofessional Care. 27, 194-196. https://doi.org/10.3109/13561820.2012.729106
Weberg, D., Mangold, K., Porter-O'Grady, T., & Malloch, K. (2019). Navigating the care network: creating the context for professional practice. In Leadership in nursing practice: Changing the landscape of health care (3rd ed.). Jones & Bartlett Learning. ISBN-13: 9781284146530
Healthcare delivery is extensive and involves more activities besides regular patient-provider engagement. Due to its complex nature, health practitioners must understand how different systems are interconnected and how they can work together to optimize patient outcomes. Systems thinking is centered on the tenet that health care professionals are a part of a large system whose components must work together to achieve a shared goal.
Systems thinking helps leaders build strong interprofessional and organizational relationships in health practice by promoting interdependence between teams. As McNab et al. (2021) noted, adopting systems thinking implies exploring the characteristics of a system's components and interconnecting them to improve understanding, interactions, and outcomes. From a leadership perspective, a systems approach is characterized by examining the strengths of complex systems and coupling the components that can work together to provide the best care possible. In exploring how systems work, Henry (2019) suggested that healthcare professionals must understand that they are part of complex, adaptive systems comprised of independent parts. However, these parts should work together efficiently for the entire system to work effectively. Leaders who understand the relationships between complex systems establish solid connections and support them to thrive, improving patient outcomes and achieving other crucial objectives.
Nursing leaders can use different system thinking tools to increase interprofessional collaboration. When thinking of interprofessional collaboration, nurse leaders should seek to improve four Interprofessional Education Collaborative competencies for collaborative practice: interprofessional communication, teams and teamwork, roles and responsibilities, and values and ethics for interprofessional practice (Brashers et al., 2019). Tools that are relevant to nursing practice include concept maps and tree diagrams. While concept mapping helps leaders improve teams' critical thinking, tree diagrams demonstrate possible outcomes when various system components work together. Another valuable tool is the spider diagram, which can be used to visualize ideas and outcomes when organizing teams and predicting outcomes.
References
Brashers, V., Haizlip, J., & Owen, J. A. (2019). The ASPIRE Model: Grounding the IPEC core competencies for interprofessional collaborative practice within a foundational framework. Journal of Interprofessional Care, 34(1):128-132. https://doi.org/10.1080/13561820.2019.1624513
Henry, T. A. (2019). Why you need to be a systems thinker in health care. American Medical Association. https://www.ama-assn.org/education/accelerating-change-medical-education/why-you-need-be-systems-thinker-health-care
McNab, D., McKay, J., Shorrock, S., Luty, S., & Bowie, P. (2020). Development and application of 'systems thinking' principles for quality improvement. BMJ Open Quality, 9(1), e000714. https://doi.org/10.1136/bmjoq-2019-000714
Thank you all for your informative posts, you have gotten off to an excellent start. Great job!
Takeaways:
Value-based health care is a health care delivery model that is characterized by health care providers (i.e., physicians and hospitals) being paid based on the outcomes of patients who have been served
The goal of value-based care transformation from fee to value was to enable the health care system to create more value for patients. More value includes increasing the level of care quality that patients receive, which in turn will improve patient outcomes
The continuous, rapid changes in the healthcare system will further expand the development of advanced practice nursing. Every different specialty will have a specific, growing function in this system. Advanced Practice Registered Nurses (APRNs) will be responsible for managing care and adhering to the value-based system
The interprofessional education collaborative (IPEC) has four core competency domains: 1) values and ethics; 2) roles and responsibilities for collaborative practice; 3) interprofessional communication; and 4) teamwork and team-based care.
IPEC is an educational approach for preparing health professions students health care delivery in a collaborative team environment
System thinking has been defined as the ability to use a system as a whole while identifying that it is composed of interrelated components. Miller described a system thinker as having the ability to identify the interrelationships and comprehend their impact on each other and on the entire system.
Using the system thinking approach helps one explore and examine the system and not an individual
I look forward to another great week!
Based on my experience system thinking aids in the development of strong organizational relationships. System thinking is looking through a lens at a system level. From this perspective visualization of systemic components and their contribution to systemic function are visible. The Interprofessional Education Collaborative (IEPC) competencies that must occur are values/ethics, roles/responsibilities, interprofessional Communication, Teams, and teamwork (Brashers, V., Owen, J. A., 2020). With the IPEC values in place, open dialogue can be initiated regarding systemic issues. This systemic evaluation and the use of interprofessional collaboration contribute to a system that continues to evaluate and reevaluate itself. This self-evaluation and adjusting to the current organizational state allow the organization to improve and refine itself providing an improved service to patients and other stakeholders. Some system thinking tools nursing leaders can apply to improve interprofessional collaboration include evaluating the entire process the patients go through and identifying what specialties are and should be involved. After identifying the required resources open communication must occur between the interprofessional group. As a leader, a safe environment must be maintained in order for the uninhibited exchange of ideas to obtain the best solution for the patient and the organization. The IEPC values contribute to promoting a safe environment where system thinking is facilitated. 
References:
Brashers, V., Owen, J. A., (2020). The Aspire Model: Grounding the IPEC core competencies for interprofessional collaborative practice within a fundamental framework. (340)(10). pp 128-132. Retrieved from: https://doi.org/10.1080/13561820.2019.1624513
Thank you for sharing your reply. IPEC is important to healthcare.
Effective communication and coordination between different medical disciplines are necessary to provide patients with high-quality treatment and patient care. IPEC encourages collaboration between medical professionals and nurses. Improvements in collaborative patient-centered care will require strong competencies in interprofessional communication and role understanding (Homeyer, S., et al., 2017).
Homeyer, S., et al., (2017). Effects of interprofessional education for medical and nursing students: enablers, barriers and expectations for optimizing future interprofessional collaboration – a qualitative study. BMC Nursing, 17. https://doi.org/10.1186/s12912-018-0279
System thinking refers to the concept of viewing an organization holistically and examining and connecting the components that form the organization. By looking at your organization systematically, you can create effective processes and avoid practices with unintended and potentially harmful outcomes. A great leader makes a sustainable standard process for ongoing tasks and organizes the work of others systematically and consistently, including defining people's roles to avoid overlapping responsibilities or ambiguous functions. (Illinois University Library, 2019)
Nursing leaders should use a 'brainstorming' tool to capture thoughts in a structured way that flows in their work area. This tool gives the leaders a clear view of the system in question. In addition, having a structured tool helps create competency in nursing work, which is one of the guidelines of the International Practitioner's Conference (IPEC).
To deliver the best possible care to their patients, nurses should concentrate on their Interprofessional Education Collaboration (IPEC) abilities. IPEC capabilities include collaboration, cooperation, ethics, roles, responsibilities, interprofessional communication, and teams and teamwork. Patient-centered care puts the patient at the center of the care team's efforts rather than the other way around. Delivering tailored therapy is achieved by focusing on each patient's specific requirements and preferences. Effective communication among team members is essential for providing the highest quality of care for the patient.
 Having a Charge Nurse in a hospital is a great way to boost efficiency and quality in a particular ward or unit. A charge nurse takes charge in the workplace and leads by example regarding responsibility, hard effort, and dedication. Discipline, open lines of communication, and the ability to inspire trust in one's subordinates are all necessary traits for any effective leader. Better patient care is just one of the many outcomes of healthcare organizations working together effectively to reduce mistakes, ineptitude, and malpractice.
References
Burrell, D. N., et al., (2021). Exploring System Thinking Leadership Approaches to the Healthcare Cybersecurity Environment. International Journal of Extreme Automation and Connectivity in Healthcare (IJEACH), 3(2), 20-32.
Illinois University Library. (2019, December 24). Leadership Competencies: Organizational Level: Systems Thinking. Retrieved November 21, 2022, from guides.library.illinois.edu.leadership/organization/system_thinking
Sanko, J. S., & Mckay, M. (2020). Participation in a system-thinking simulation experience changes adverse event reporting. Simulation in Healthcare, 15(3), 167-171.
Working in numerous difference service lines at acute care facilities, has allowed me to experience different forms of management. One thing I can speak highly of, is the implementation of a charge nurse. The benefit is heightened, when the charge nurse is not required to take a patient assignment. This allows for the charge to act as an advocate and middle ground for the nurses on the unit. This role, in my experience, allows for patients to have a better outcome.
I agree with you. A charge nurse, especially working the night shift, plays a significant role, especially if they don't have their patients. A free-charge nurse is an extra hand that answers call lights and staffs the unit. It can help drowning nurses and ease some of their burdens. Although, in my team right now, some of the nurses are apprehensive about having a free charge and getting an additional patient in their care. They prefer lesser patients and have the charge nurse taking some in their care with lesser patient acuity. The issue is the charge nurse's leadership quality, which makes the nurses apprehensive. Our front-line and high-performing nurses take charge of nurse responsibility through rotation. Almost everybody will get their chance to be a charge nurse and it helps us develop leadership skills and collaboration with house supervisors and doctors.
Thank you for responding.
I agree. Charge nurses are usually assigned due to the shortage of nursing personnel or the heavy workload on the unit. This does affect patient outcomes.
Thank you for adding this point regarding the nursing shortage impacting patient outcomes. I was wondering if you may have specific examples of how outcomes were impacted.
All organizations are comprised of a multitude of different facets. In the field of health care, the organizations are comprised of an array of healthcare and administrative workers; from doctors and nurses to human resources and administrative representatives. Together, all components of the organization must work together to ensure patients and families are receiving the best quality care possible. Leaders work with their teams to evaluate what systems and policies are providing positive results and which systems and policies are not yielding adequate results. Nursing leaders who work on the frontlines, who are implementing the rules and regulations of the systems play a vital role. Nursing leaders must challenge the systems in place that are not working effectively for patients and/or staff; carefully and respectfully challenging these systems can result in positive change for patients and staff. Utilizing systems thinking allows for all members of the organization to collaborate and work to find out what ways the organization, as whole, can increase quality care and safety for the patients (Stalter & Mota, 2018).
The leaders in health care organizations are not always on the floor. With this, polices and procedures may sound great and helpful in a meeting; however, implementing them on the floor may be a whole different story. When making decisions concerning change, it is valuable to have a representative from each facet of the organization have a voice. Furthermore, including an interprofessional education collaborative (IPEC) approach can have another positive impact to the organization and its growth. When all members of the team have an understanding of each other's roles, knowledge, and scopes of practice, the team can work together to look at an issue holistically from a variety of angles to produce an outcome that increases patient's outcomes while keeping daily tasks efficient and effective. Where IPEC approaches are now being implemented in health care educational programs, there is room for implementation in the health care systems (Bridges et al., 2011). I believe that health care organizations should require employees to spend time shadowing their colleagues. For example, I think it would be helpful if physicians had spend three shifts with three different kinds of nurses in their new-hire orientations. Likewise, I think that it would be helpful for nurses to spend three orientation shifts with three different kinds of physicians; as well as a shift or half a shift with PT, OT, RT, and so on. I think doing this would bring a great deal of clinical education, understanding, and respect for every part of the team, and the organization all together.
References:
Bridges, D. R., Davidson, R. A., Odegard, P. S., Maki, I. V., & Tomkowiak, J. (2011). Interprofessional collaboration: three best practice models of interprofessional education. Medical education online, 16, 10.3402/meo.v16i0.6035. https://doi.org/10.3402/meo.v16i0.6035
Stalter & Mota. (2018). Using systems thinking to envision quality and safety in healthcare. Nursing Management (Springhouse), Volume 49 – Issue 2 – p 32-39 doi: 10.1097/01.NUMA.0000529925.66375.d0  
Persius, I really like to use concept maps and read concept maps. I think they really help with understanding and organization. I had not really heard of a spider diagram before. I looked into it and I think I used to call them like webs or something of that nature. I don't think they are as organized but I think they can definitely help with collaboration. I currently work in oncology. In oncology there are multiple teams to collaborate with there is teams for medical oncology, surgical oncology, radiation oncology just to name a few. Each patient's cancer diagnosis is unique and requires collaboration between all of these teams to create an effective treatment plan. Sometimes these patients with cancer are part of this healthcare journey and battling for many, many years. Nurses have an important job of collaborating and following through with all of the decisions that these teams make together. I have witnessed first-hand both the positive outcomes of interprofessional collaborative practice with professionals and the negative outcome if it is not done properly. Communicating with interdisciplinary members in a timely manner is essential to provide efficient effective care and to save lives. This communication is not only essential for the patient but essential for nurses and other healthcare workers to have successful/fulfilling careers. Interprofessional Educational Collaborative Competencies seek to guide this interprofessional collaborative practice among healthcare professionals (Interprofessional Education Collaborative, 2016).
I like how you touched on the fact that management is not always on the floor to enforce policies and procedures. I worked at a hospital, that dissolved the charge RN position, and there was just managers and senior management or directors. This led to a further decrease in policies being followed, or changes being implemented. The facility that I am employed at now, has a charge nurse for each unit. As a nurse, I have noticed that having this additional resource, has provided us with the resources to not only improve patient care, but meet targets that have been set my senior management.
I think it would be helpful if physicians had to spend three shifts with three different kinds of nurses in their new-hire orientations…
I agree with you completely. More facilities should integrate interdepartmental education as part of their on-boarding and orientation process. Because health care is constantly changing in areas like health care technology and treatment modalities, health care professionals, regardless of their department or specialty, must learn to practice collaboratively to ensure positive health outcomes (Shakhman et al., 2020). When interprofessional education (IPE) is integrated in education and practice, health care professionals learn to value and respect the skills of each discipline (Shakhman et al., 2020). Our local university implemented IPE several years ago in all the nursing programs. Our student nurses are assigned to rotated with various disciplines including PT, OT, RT, administration, the charge nurse, and they get the opportunity to shadow an internist for half of the day. The theory is that students exposed to various disciplines early in their education will learn to understand the importance of collaborative practice. Unfortunately, IPE does not carry over to the orientation process at our hospital, in most cases. New hires in our ICU, especially new grad RNs, were required to shadow PT and RT during their orientation pre-Covid. Now, due to staffing shortages and numerous travelers, that practice was put on hold. I would love IPE integrated in all departments, including physicians and surgeons.
(213)
Shakhman, L. M., Al Omari, O., Arulappan, J., & Wynaden, D. (2020). Interprofessional Education and Collaboration: Strategies for Implementation. Oman Medical Journal, 35(4), e160–e160. https://doi.org/10.5001/omj.2020.83
Systems thinking has been around in nursing for a long time, this is because nursing is a collaborative field. Systems thinking always reminds me of the butterfly effect, because one action could have a reaction spanning a multitude of ways, whether positive or negative. Nurses who work as system thinkers have the ability as leader to create strong relationships and outcomes. "Systems thinkers are those who have an acute awareness of the current system, an appreciation for behind-the-scenes patterns and structures, a willingness to challenge systems and boundaries despite existing hierarchies, and an understanding of how system relationships are linked to system improvements (Trbovich, 2014)."
These types of nurses work to create system thinking tools that are patient centric in through evidence-based research and practice in order to provide patient inclusive healing environments, with patients involved in the plan of care, and work to remove barriers that inhibit top notch nursing care and modify practice to meet patient and nurse's needs (Stalter et al., 2018). Many nursing leaders will likely use the Interprofessional Education Collaborative (IPEC) guidelines to help develop and achieve their competencies during their systems thinking approach. These guidelines include four main core competencies: Values and ethics for interprofessional practice, roles and responsibilities, interprofessional communication, and teams and teamwork (Slusser et al., 2018).
Stalter, A. M., & Mota, A. (2018). Using systems thinking to envision quality and safety in healthcare. Nursing Management, 49(2), 32–39. https://doi.org/10.1097/01.numa.0000529925.66375.d0
Slusser, M., Garcia, L. I., Reed, C. R., & McGinnis, P. Q. (2018). Foundations of Interprofessional collaborative practice in health care. Elsevier Health Sciences.
Trbovich, P. (2014). Biomedical Instrumentation & Technology, 48 , 31-38.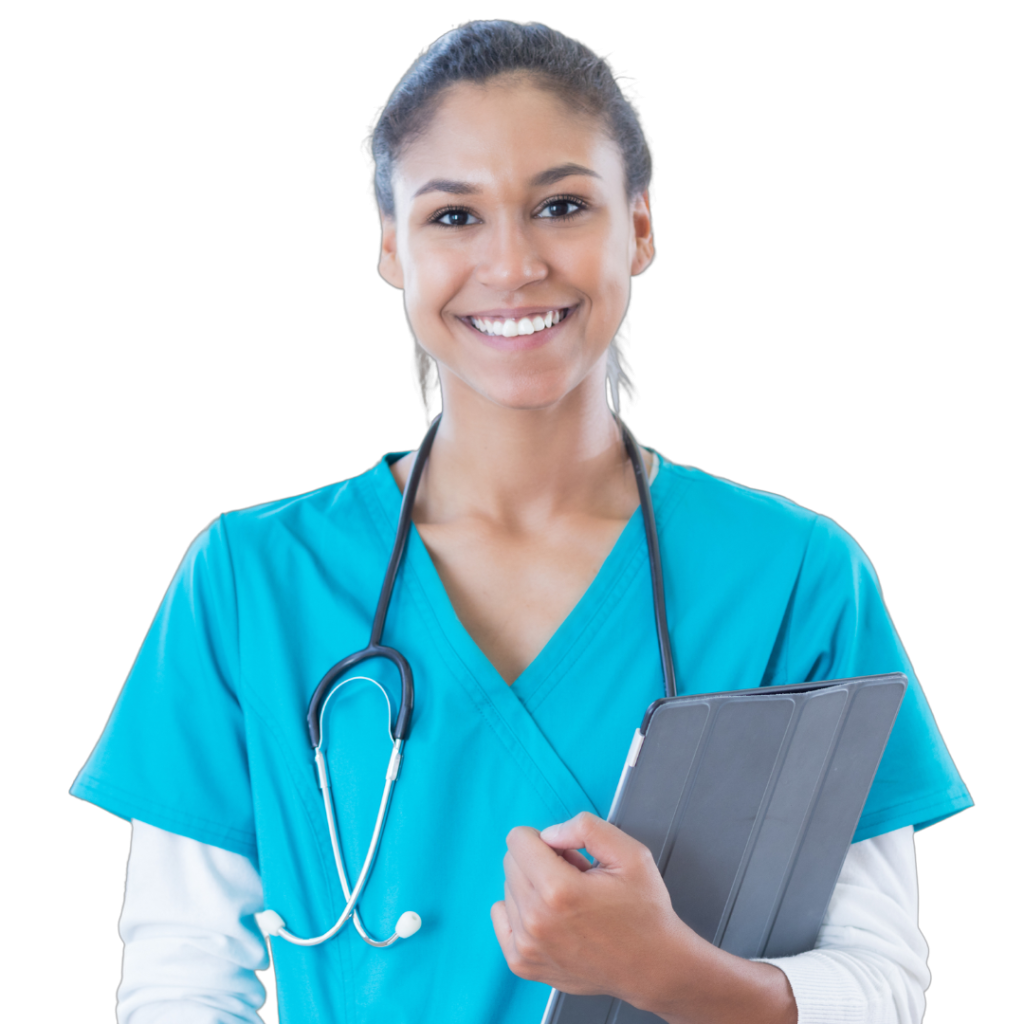 Don't wait until the last minute
Fill in your requirements and let our experts deliver your work asap.