NRS 430V Week 5 Assignment Professional Associations Membership
NRS 430V Week 5 Assignment Professional Associations Membership
NRS 430V Week 5 Assignment Professional Associations Membership
Professional organizations play an important role in the development of advanced practice nurses. Advanced practice nurses utilize them as platforms for advancing their knowledge and skills in practice and networking purposes. Often, advanced practice nurses belong to professional associations that align with their areas of specialization. Therefore, this paper explores a professional association that I may belong to in the future as a specialist in geriatrics nursing.
Organizational Description
I am interested in the Gerontological Advanced Practice Nurses Association (GAPNA). GAPNA is a professional organization formed to represent advanced practice nurses, researchers, clinicians, and educators' interests. It advocates the interests of healthcare providers involved in advancing and practice of caring for the elderly. GAPNA provides healthcare providers in elderly care and practice, opportunities for research, leadership, education, networking, advocacy, and advancement of evidence-based care. The mission of the association is to promote excellence in advanced practice nursing for the health and wellbeing of the elderly. Its vision is to continue being trusted leaders for the expert care for the elderly. The goals of the association include advocating quality care for the elderly, promoting professional development, offering continuing gerontological education, and educating the population about issues related to aging. GAPNA members enjoy several benefits from the association (gapna.org, n.d.-a). They include the ability to network with other professionals, continuing education, information about evidence-based practice, and enhanced involvement activities that advance the care of the elderly.
Importance of Networking
Geriatric nurse specialists should network for several reasons. First, networking informs geriatric nurse specialists about new practices and developments in the care of the elderly. They learn about evidence-based interventions that optimize care outcomes of elderly patients, which can be used in their settings. Networking also informs geriatric nurses about transformations in their practice and their expected roles. For example, geriatric nurses learn about advances in geriatrics, new researches, and practice recommendations for their career advancement. Consequently, networking acts as an opportunity for personal and professional development for geriatric nurses (Rizany et al., 2018). Lastly, networking provides opportunities for spreading and promoting continuous improvement in healthcare. By connecting with other specialists in geriatrics, advanced practice nurses develop better insights into clinical pathways that can be adopted to drive sustained and continuous improvement in the safety, quality, and efficiency of elderly care. GAPNA creates networking opportunities for its members through scientific conferences. It organizes scientific conferences where members share information about evidence-based practices and guidelines for use in elderly care(gapna.org, n.d.-a). Members use the conferences to advance their knowledge in various issues affecting elderly care such as advocacy, research, education, and evidence-based practice.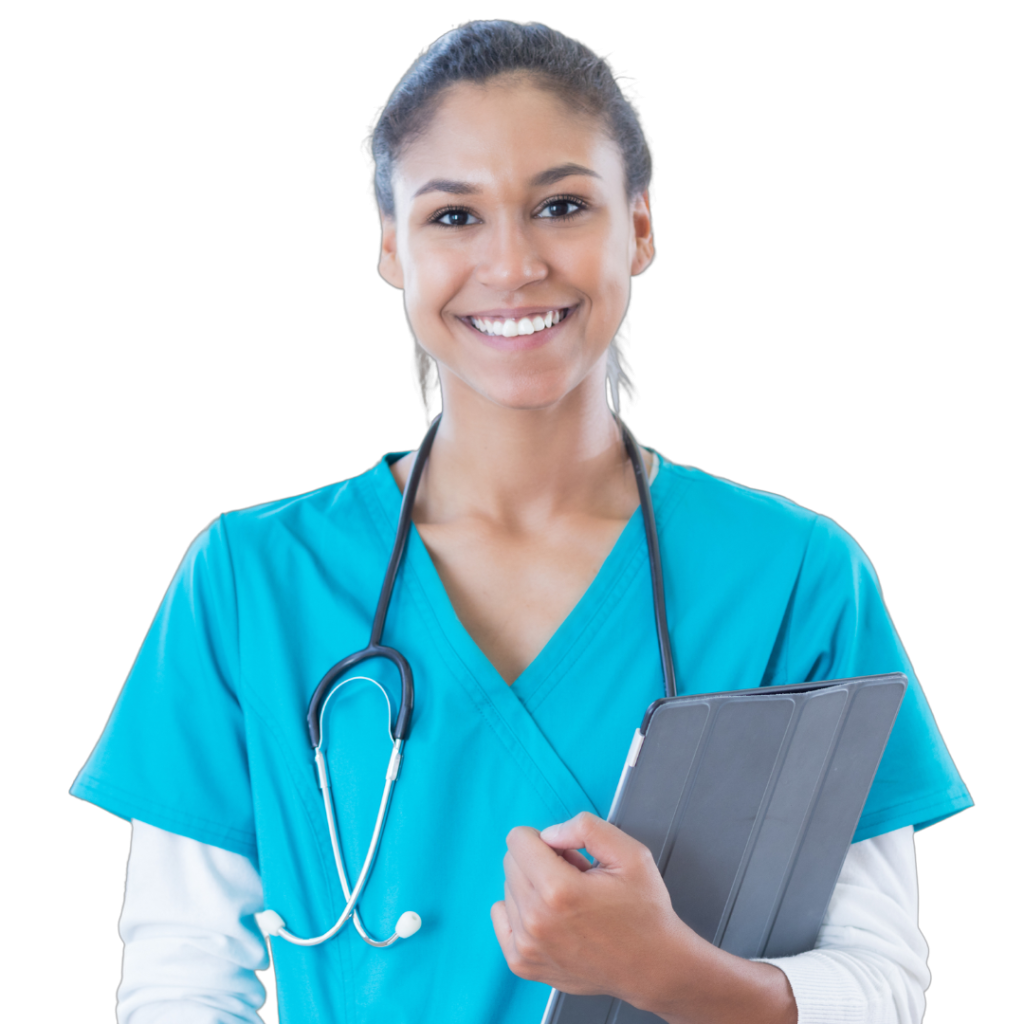 Struggling to Meet Your Deadline?
Get your assignment on NRS 430V Week 5 Assignment Professional Associations Membership done on time by medical experts. Don't wait – ORDER NOW!
How it Keeps Members Informed
GAPNA ensures that its members remain informed about health care changes and changes to practice that affects geriatrics. One of the ways it achieves this objective is through scientific conferences. It uses scientific conferences to inform its members about practice changes they should incorporate into patient care. The organization also publishes evidence-based information about practice changes. For example, it publishes current guidelines for geriatrics on its website to enable access to its members. It also supports inter-professional collaboration initiatives that enhance the competencies of the providers in elderly care(Kaya &Boz, 2019). GAPNA also has online resources accessed through its library for use by its members in learning about new practice changes. There is also the development of toolkits for new practice recommendations. Toolkits guide its members in implementing new changes in geriatric care, hence, standardized care. The last way in which GAPNA keeps its members informed about health care changes and changes to practice that affects elderly care is through social media (gapna.org, n.d.-a). It uses social media platforms such as Facebook and Twitter to inform its members about practice changes affecting their practice and patient care.
Opportunities for Continuing Education and Professional Development
Continuing education and professional development are important for geriatric nurses. GAPNA provides several opportunities for continuing education and professional development for its members. One of the ways is ensuring access to continuing education and professional development opportunities such as conferences to its members. GAPNA members have access to annual and pharmacology conferences that enhance their knowledge and skills in optimizing care outcomes in elderly care. Members also have access to an online library that enables them to obtain current, evidence-based information about geriatrics(gapna.org, n.d.-b). The organization also has a clinical advisor program where members get information about career paths they can explore to achieve their desired professional development goals.
Conclusion
Professional organizations play an important role in nursing practice. They provide opportunities for personal and professional development for nurses. GAPNA is an example of a professional association that I will belong in the future. It advances the education, practice, research, and advocacy of healthcare providers involved in elderly care. It also provides its members' opportunities for continuing educational and professional development. Therefore, I believe that its membership will enable me to achieve my personal and professional goals as a geriatric nurse.
NRS 430V Week 5 Assignment Professional Associations Membership References
gapna.org. (n.d.-a).About | Gerontological Advanced Practice Nurses Association (GAPNA). Retrieved January 12, 2022, from https://www.gapna.org/about
gapna.org. (n.d.-b).Geriatric Nursing Journal | Gerontological Advanced Practice Nurses Association (GAPNA). Retrieved January 12, 2022, from https://www.gapna.org/publications/geriatric-nursing-journal
Kaya, A., &Boz, İ. (2019).The development of the Professional Values Model in Nursing.Nursing Ethics, 26(3), 914–923. https://doi.org/10.1177/0969733017730685
Rizany, I., Hariyati, R. T. S., &Handayani, H. (2018).Factors that affect the development of nurses' competencies: A systematic review.EnfermeríaClínica, 28, 154–157. https://doi.org/10.1016/S1130-8621(18)30057-3
Details:
Choose a professional nursing organization that relates to the nursing profession or your clinical practice area. Assuming that you are the chairperson of membership for the organization, create a full-page flyer designed to recruit new members to the professional organization. In your flyer, include:
1.         The function of the organization, as well as its mission and vision.
2.         Potential advantages of membership in the organization.
3.         Provide resource information for new members, including contact information, membership requirements, and organizational endorsements (i.e., what other members or other organizations are saying about the selected organization).
4.         Create a topic for an upcoming meeting that would appeal to your target audience.
While APA format is not required for the body of this assignment, solid academic writing is expected, and in-text citations and references should be presented using APA documentation guidelines, which can be found in the APA Style Guide, located in the Student Success Center.
This assignment uses a rubric. Students should review the rubric prior to beginning the assignment to become familiar with the criteria and expectations for successful completion.
You are not required to submit this assignment to Turnitin.
NRS 430V Week 5 Assignment Professional Associations Membership
Professional nursing organizations and associations are a critical part in the creation and development of energy, seamless flow of ideas and proactive work aimed at maintaining a healthy profession with the duty to advocate for nurses' need, clients and attainment of trust. Professional nursing associations help members to get the best resources and career progression opportunities to offer quality patient care (Chiu et al., 2020). Through these associations, nurses get the chance to influence policies that impact the nursing profession at both state and national levels as well as quality care for patients. The purpose of this paper is to examine the role of professional associations in nursing and the benefits that they offer to members with a focus on the American Nurses Association.
American Nurses Association (ANA): Mission, Vision & Benefits to Members
The American Nurses Association (ANA) is a professional organization that represents close to 4 million nurses in the country with different specialties. The association is an umbrella professional entity where there is direct membership, affiliate organizations and partner specialty nursing organizations. Founded in 1896, the ANA is a leader in advocacy efforts to improve the quality of care for all. ANA serves its purpose through its mission of "nurses advancing the profession to enhance health for all people." The main goals of the association include promotion of ethical as safe work environments, supporting improvement and bolstering high practice standards for nurses, and fostering wellness and welfare of nurses as well as advocacy efforts on healthcare issues that impact both the public and nurses.
Nurses joining ANA enjoy many perks and benefits that comprise of the opportunity for one to advance their career, being informed about the up-to-date aspects of the profession, saving money, and networking with others as well as connections to other professional nurses (Schmidt & McArthur, 2018). Through ANA, nurses make their voices heard. The association also offers opportunities for members to advance their careers through access to educational materials, attendance of free webinars and attaining certification at a discounted fee and learning more about the profession. The ANA also nurture leadership skills and helps nurses find their dream jobs through its career center (ANA, 2022). Nurses also get a chance to know the current trends in nursing practice using a host of resources that include the association's monthly journals, and other scholarly journals and CINAHL database. The association also ensures that its membership saves money by enjoying discounts on various insurance packages, financial plans and student loans, and purchasing of books from its library.
Significance of Networking for Nurses
Networking is a critical part of professional nurses; both registered nurses (RNs) and advanced practice registered nurses (APRNs) as it offers a host of benefits that include an opportunity to gain insight into the transformation in nursing and new trends backed by research studies in the profession. Developing professional networks provides registered nurses with the chance to advance their careers, meet colleagues and share diverse perspectives and experiences in patient care management with the aim of improving care provision. Professional networking offers nurses the chance to find professional advice, resources to help them make informed career decisions and choices (Corless et al., 2018). The implication is that networking is a critical component of effective nursing care for nurses and other healthcare professionals or providers. Networking allows nurses to meet new colleagues who may motivate and inspire them to develop innovative approaches to care provision.
The American Nurses Association is an important organization in the nursing profession and creates networking opportunities in different ways. These include having conferences where nurses connect with both experts and peers with the aim of translating new ideas and evidence into practice solutions. For instance, ANA conducts and yearly quality and innovation conference and its annual conference that gives members the chance to explore new trends and practices in care delivery. Further, through its website and webinars, the association allows nurses to interact and develop new approaches to care delivery for better patient outcomes (ANA, 2022). ANA advocates for policy change and offers an opportunity for nurses to interact with different experts and policymakers where they can network and gain more insight on the policy making and legislation processes.
Keeping Members Informed of Changes in Health Care and Nursing Practice
The professional organization values an informed and up-to-date membership. Therefore, the ANA ensures that its members are informed of the changes and issues that may impact care delivery through newsletter and bulletins. The organization also leverage the increased access and availability of online platforms through advanced technologies by using social media channels like YouTube, Facebook and Twitter to ensure that its members are well informed (Copeland, 2021). More fundamentally, the association works with other stakeholders at both state and national level on nursing and healthcare research to inform members of new practices and delivery models. The organization publishes research findings on different issues that impact nursing and values use of models like evidence-based practice (EBP) interventions for nurses to improve overall quality of care.
Opportunities for Continuing Education and Professional Development
The American Nurses Association advocates for career progression and professional development for its members, irrespective of their specialty. Therefore, the organization offers opportunities for one to continue with their advanced education and professional development through offering resources like nursing books, research findings in its journals, and collaborating with nursing schools to improve the nursing curriculum (Copeland, 2021). The ANA also publishes books on different nursing topics which underscores the various ethics and practices for effective nursing care (ANA, 2022). The organization also offer nurses scholarships to empower them to thrive in a more professional manner.
Conclusion
Professional nursing organizations are a core component of nursing and quality care delivery for patients and health populations. The American Nurses Association (ANA) is a professional nursing entity that offers increased opportunities for its members to develop professionally and offer quality care to patients. The organization provides many benefits to its members and provides opportunities for career and professional development as well as advocates for the nursing profession.
NRS 430V Week 5 Assignment Professional Associations Membership References
American Nurses Association (ANA) (2022). About Us.
Chiu, P., Duncan, S., & Whyte, N. (2020). Charting a research agenda for the advancement of
nursing organizations' influence on health systems and policy. Canadian Journal of Nursing Research, 52(3), 185-193. DOI: 10.1177/0844562120928794.
Corless, I. B., Nardi, D., Milstead, J. A., Larson, E., Nokes, K. M., Orsega, S., … & Woith, W.
(2018). Expanding nursing's role in responding to global pandemics. Nursing outlook, 66(4), 412-415. DOI: 10.1016/j.outlook.2018.06.003
Copeland, D. (2021). A critical analysis of the American Nurses Association Position Statement
on Workplace Violence: ethical implications. Advances in Nursing Science, 44(2), E49-E64. DOI: 10.1097/ANS.0000000000000345.
Schmidt, B. J., & McArthur, E. C. (2018, January). Professional nursing values: A concept
            analysis. Nursing forum, 53(1): 69-75. DOI: 10.1111/nuf.12211.
In all of what nurses do, while providing care to patients, advocating for our patients is core to the nursing practice. Advocating for patients can be from guiding them to navigate a complex health care system, educating them on medication management, and translating medical terms to helping them make informed decisions about their health (Norwich University online, 2021). In hospitals or health care organizations, nurses can also advocate for patients by pushing policies that improve patient outcomes.
I have on several occasions advocated for patients but the one that I can vividly remember is this one incident that occurred a year ago. My team was assigned in one of the procedural labs for cardiac catheterization to work with one of the interventional cardiologists. One of the patients that was scheduled that day had allergy to IV contrast dye and the procedure requires dye administration. Usually if the patient has IV contrast dye allergy, we will pre-medicate a day before the procedure. The patient arrived in the prep area, was alert and oriented X 4, and upon completing the intake, the patient verbalized that she had dye allergy and the reaction to dye is anaphylaxis. It was also documented in the patient's record from previous visit that patient has IV dye allergy. I reported this problem to the interventional cardiologist who denied that the patient does not have any dye allergy and that the patient is not lucid enough to tell what medications she was allergic to. She requested that I put the patient in the procedure room to avoid delay since she had to be at another facility at a certain time. I explained to her that it was documented in the patient's medical record that she has IV dye allergy, and the patient has confirmed her allergy. The physician insisted that I put the patient in the procedure room, but I respectfully declined and told her I have no objection putting the patient in the procedure room but she as the attending Doctor must removed the allergy documentation from the patient's medical record before I could put the patient in the room. She refused to remove the allergy information and wanted me to remove it and I declined to do so. She said to me "I am the Physician, and you are refusing to take my orders?". I said to her I'm not refusing to put the patient in the room, but if you remove the allergy information from the patient's medical record, I will put her on the table. She didn't want her name on that particular action since our EMR stamps associates who access patients' records.
She ended up cancelling the procedure claiming I have refused to put the patient in the room. We later confirmed with the patient's daughter who also confirmed that her mother had a severe reaction to the dye in another hospital. So, if I had listened to the physician and ignored what the patient reported to me, we probably would have run into a situation were the outcome may not have been favorable. The patient was rescheduled with plan to pre-medicate prior to procedure.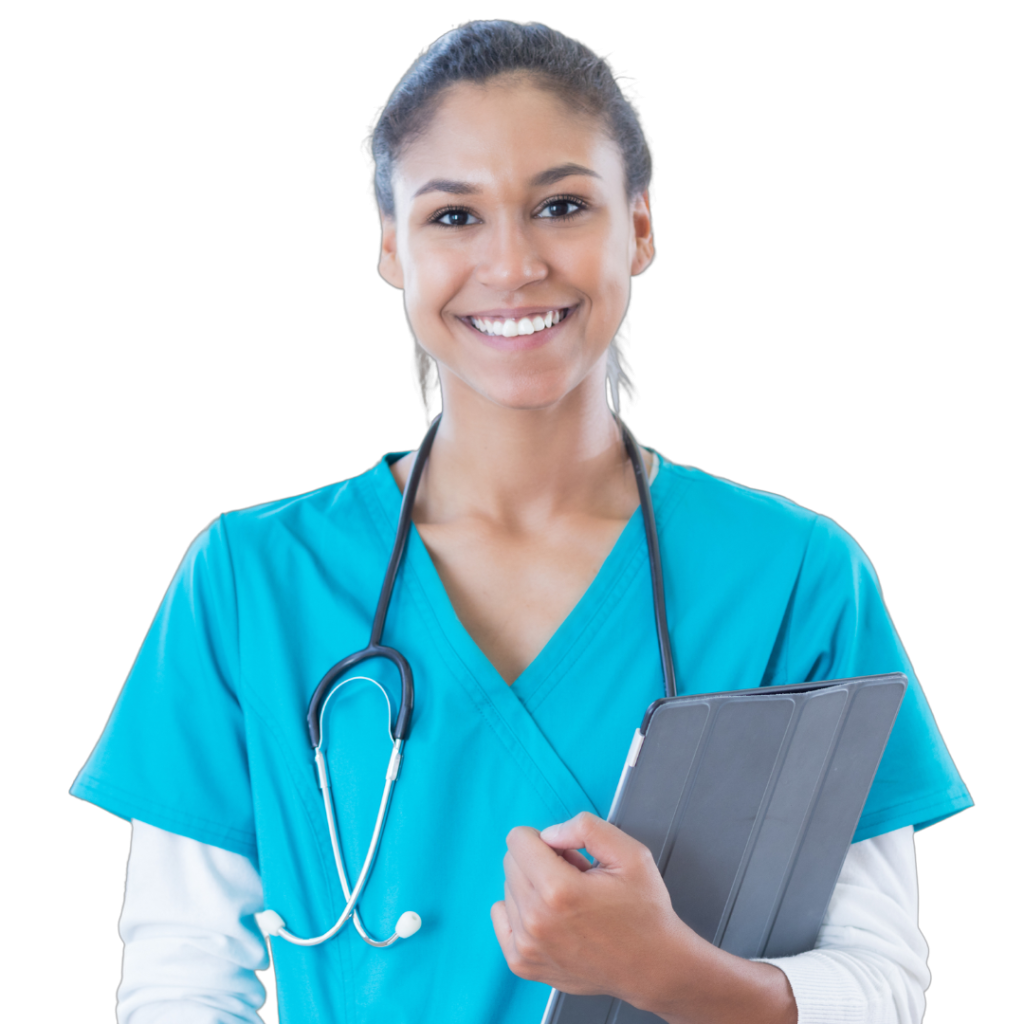 Don't wait until the last minute
Fill in your requirements and let our experts deliver your work asap.