NRS-430V Contemporary Nursing Practice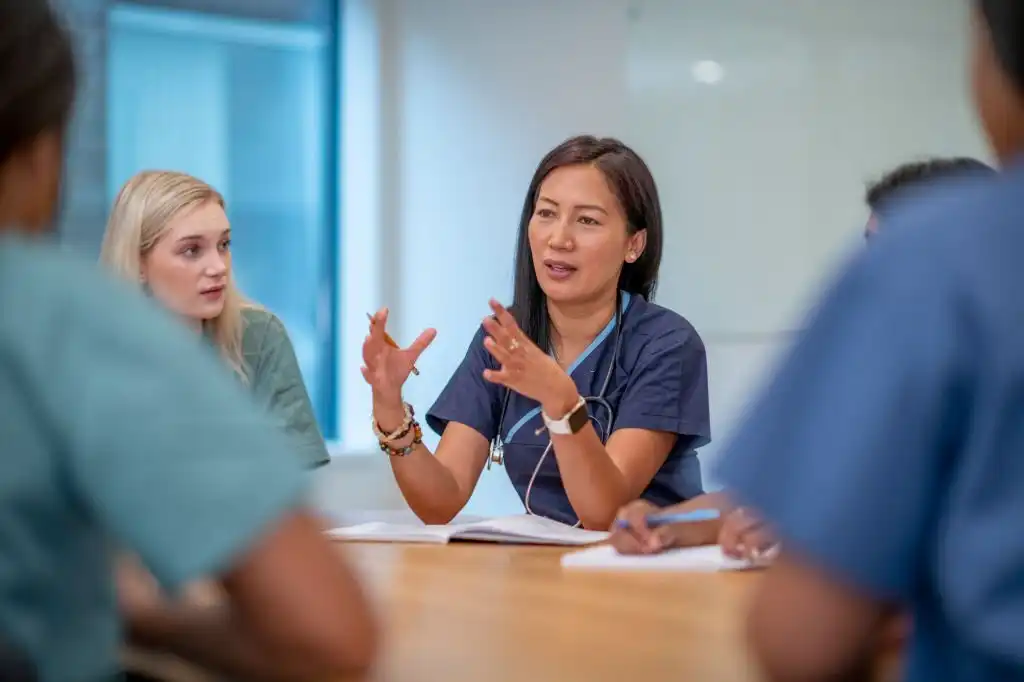 NRS-430V Contemporary Nursing Practice
https://onlinenursingessays.com/nrs-430v-contemporary-nursing-practice/
The healthcare system has advanced over the years towards the provision of better services leading to desirable patient outcomes. This change has been drastic among nurses. New regulations boosting access to healthcare services and improving patient outcomes without compromising the quality of services provided have expanded nursing roles.
A paramount shift in nursing education has led to greater problem solving and critical thinking skills. Increased utilization of current technology and informatics has revolutionized how nurses provide their services at the clinical level (Cherry & Jacob, 2019). Generally, registered nurses (RN) have adapted to the evolving environment around the healthcare system. This assignment will comprehensively analyze the changes that have taken place to revolutionize nursing practice towards the provision of better care services.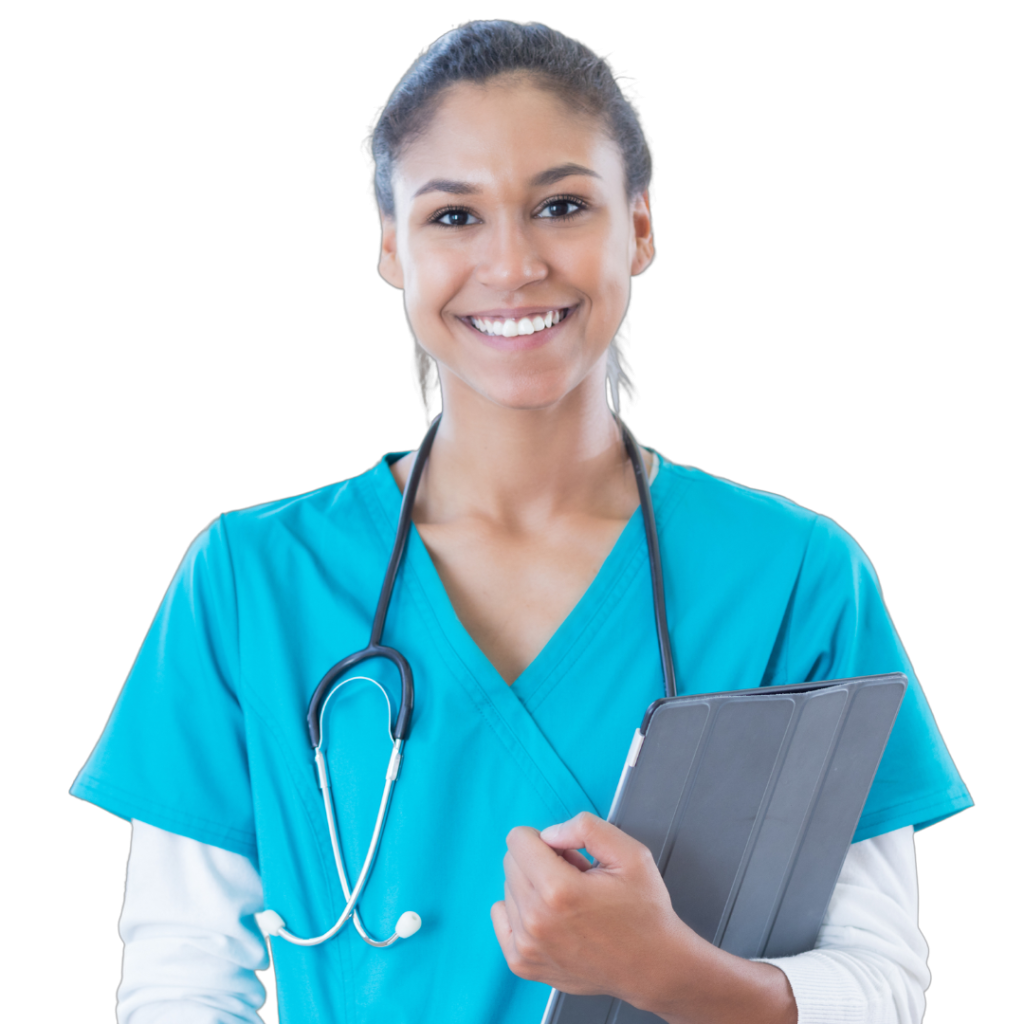 Struggling to Meet Your Deadline?
Get your assignment on NRS-430V Contemporary Nursing Practice done on time by medical experts. Don't wait – ORDER NOW!
The Evolution of Nursing Practice
In its most basic form, a nursing practice began at a home back in the 1840s. during this period, there were no hospitals, and as a result, patients were being taken care of at home by their family members (Nazir, Levy, Rudolph, & Unroe, 2017). Gradually, women started acquiring training to become caregivers in minor to moderate hospital systems.
The training could last for about two to three years before one could become a qualified nurse. With time, these hospitals expanded as nursing education became more comprehensive. Consequently, technology was introduced in the form of stethoscopes, advanced patient beds, and blood pressure devices. However, as medicine and technology advanced, the need for more education became very necessary.
Currently, nurses are expected to attend college and even take part in special nursing specialist programs first, then join the hospital environment. Consequently, nurses under training are expected to work under the supervision of RN to gain experience for them to graduate. The training also goes on even after graduating, to gain more knowledge and skills (Nazir, Levy, Rudolph, & Unroe, 2017). Technology has also advanced such that health records are now being stored electronically, with all types of new devices such as X-rays and CT scans. The future is even expected to be more advanced than the current practice.
Differentiated Practice Competencies
Both graduates of Bachelor of Science in Nursing (BSN) and Associate Degree in Nursing (ADN) practice as RN. However, their level of knowledge and skills acquired differ, hence differentiating their roles in clinical settings. BSN programs focus more on research and informatics, with more time allocated towards clinical rotations in public and community health settings (Matthias, & Kim-Godwin, 2016). They are more competent in carrying out procedures and assessments in acute care settings.
ADN program on the other hand is task-oriented with more responsibility for actions taken. They possess better assessment, planning, and implementation skills and hence play a significant role in taking care of a patient from the point of adding to discharge. ADN nurses also administer basic clinical procedures and monitor patients, while updating their charts in day to day care of patients.
Patient Care Situation
     In a patient care situation such as a surgical patient, nurses with BSN have recorded a lower failure-to-rescue and mortality rate as compared to ADNs. This is as a result of the differences in their approaches to patient care. BSN program is designed to enhance better critical thinking and analytical skills, when handling such a patient, in addition to extra procedures that cannot be taken by ADN nurses (Cherry & Jacob, 2019). As such, BSN nurses will observe better patient safety skills with a positive outcome as compared to AND nurses.
Evidence-Based Practice in BSN Education
            Evidence-Based Practice (EBP) is aimed at translating the current knowledge into the daily care decisions to better care processes and patient outcomes. Consequently, through EBP, nurses can keep up with current medical protocols for better patient care. As such, the current nursing curriculum has incorporated EBP into the RN-BSN program, where graduates are educated on the roles of research in nursing practice (Horntvedt et al., 2018). The program entails methodologies, design, processes, and ethical tenets of research. Additionally, BSN nurses are equipped with appropriate critical thinking skills utilized in evaluating and critiquing research studies to apply the findings in their daily clinical practice.
Interdisciplinary Teams
In the current healthcare system, care delivery involves various interfaces and patients' handoffs amongst several healthcare professionals with different education and occupational training levels. Within only a 4-day hospital stay, a patient can interact with more than 50 different hospital staff including pharmacists, physicians, nurses, and technicians among others. Effective clinical practice thus requires accurate communication of critical information across this interdisciplinary team (Buljac-Samardzic et al., 2010).
To enhance effective communication, nurses are encouraged to take part in other departments' training for more insight into their roles at the clinic. This way, it will be possible to assess situations with numerous viewpoints giving room for better decision making, hence improving patient safety and outcome. Consequently, it is necessary to promote multidisciplinary rounds while keeping focus on the patient to improve communication between departments.
Conclusion
            The current healthcare system is dynamic with advanced technology and practices now and then to better the quality of care provided. Nurses being part of the frontlines in the changes happening have thus adapted and incorporated even more advancements in their education curriculum to prepare graduates for unforeseen changes in the future. This gives room for evolution and advancement in the nursing profession while maintain and improving the quality of care proved.
References
Buljac-Samardzic, M., Doorn, C. D., Maynard, M. T., Reiter-Palmon, R., Kennel, V., Allen, J., & Jones, K. J. (2010). Good Catch! Using Interdisciplinary Teams and Team Reflexivity to Improve Patient Safety. (Group & organization management.)
Horntvedt, M.-E. T., Nordsteien, A., Fermann, T., Severinsson, E., & SpringerLink (Online service). (2018). Strategies for teaching evidence-based practice in nursing education: a thematic literature review. (BMC medical education.)
In Cherry, B., & In Jacob, S. R. (2019). Contemporary nursing: Issues, trends, & management. St. Louis, Missouri: Elsevier.
Matthias, A. D., & Kim-Godwin, Y. S. (2016). RN-BSN students' perceptions of the differences in practice of the ADN- and BSN-Prepared RN. Nurse Educator, 41(4), 208-211. DOI: 10.1097/NNE.0000000000000244
Nazir, A., Levy, C., Rudolph, J., & Unroe, K. (2017). Evolution in nursing home research: Forming collaborative groups. Caring for the Ages, 18(4), 6-7. https://doi.org/10.1016/j.carage.2017.03.007
Contemporary Nursing Practice SAMPLE
Nurses remain at the core of effective care provision and a growing profession because of its evolution. The need for advanced education and training, ensures that nurses are well positioned to deliver care in a transforming health industry. Today, professional nursing entails specialization and scopes of practice based on one's clinical skills, capabilities, and competencies.
The use of innovative care models and evidence-based practice implores nurses to advance their education, focus on patient care, and work in teams to enhance quality and delivery of patient care (Graebe & Chappell, 2019). The purpose of this essay is to evaluate contemporary nursing practice and evaluate how it has changed over time and its position today in health care system.
Changing Nursing Practice and The Effect of the Evolution On Scope of Practice & Patient Treatment
The nursing profession has witnessed several changes since its establishment. Originally, nursing was about caretaking and caregiving roles that were assigned to women. The women did not have formal training or nursing education. In most instances, they were housewives and possess skills and knowledge transferred from family members who had the desire to care for the sick. The scope of their practice was not limited (Salmond & Echevarria, 2017).
These women treated patients as guests in their homes. However, things changed and have been transforming since the Crimean War when Nightingale made nursing a distinct model to care for the wounded soldiers by writing "Notes on Nursing in 1854. The Civil War of 1861 also demonstrated the increased role of nurses based on women who followed their husbands, brothers, and fathers to care for them. The main responsibilities of these women included ensuring that the patients were comfortable and reported any issue to physicians.
The initial concept of nursing emanated from these two critical events as physicians wanted trained women who became nurses. Hospitals began programs to train nurses as caregivers. These programs defined the scope of practice for the nurses. By end of 19th century, many hospitals had their nurse training programs but were not standardized (Graebe & Chappell, 2019). Over the next century, nursing practice evolved and changed leading to a contemporary nurse who is expected to use evidence-based practice (EBP) interventions, be a critical thinkers and highly trained and educated.
Nurses are today better equipped and have increased scope of practice based on their specialties. The provision of advanced education has enhanced their training and allowed them to think more critically and enabled them to conduct more role in clinical setting. Nurses are not primary care providers in certain regions, have better skills and control the treatment process while advocating for patients to enhance overall care outcomes.
Differentiated Practice Competences Between Associate and Baccalaureate Nursing Education
In comparing the practice competencies of associate and baccalaureate nursing education, the BSN-prepared nurses are considered as professional nurses while associate-degree trained nurses are technical nurses. Further, ANDs are trained primarily on clinical skills while BSN have more focus on nursing research, clinical skills, and management. Both qualifications equip nurses with essential skills focused on meeting accepted patient care standards. However, BSN nurses are more focused on disease prevent, advocacy, research, community health, and execution of best practices.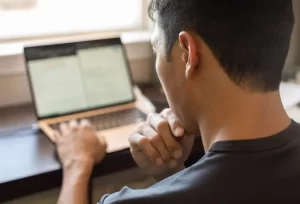 They also examine or evaluate data and informatics and generating effective solutions to patient outcomes based on their scope of practice (Salas et al., 2018). On their part, the scope of ADNs include basic nursing care that includes recording patient's history, recoding symptoms, and utilizing simple medical equipment as well as provision of patent education on disease prevention, healthy living and respecting physician appointments and medical reviews. In summary BSN-trained and prepared nurses have more varied differentiated practice competencies and expanded scope of practice compared to those with AND qualifications.
Patient Care Coordination
BSN-trained or prepared nurses have a different approach to nursing care and decision making when dealing with patients in care situations (Salas et al., 2018). For instance, a patient presenting with chronic conditions like diabetes may implore on the BSN-trained nurse to make better decisions and take effective actions compared to the ADN nurse. A patient with type II diabetes may experience chest pain and shortness of breath.
The patient has an NPO directive as he is scheduled for surgery at 9 am the following morning for catherization of heart. The patient takes Eliquis twice daily since getting a stent in the heart. He also takes Clonidine for chronic hypertension. The vitals show elevated blood pressure of 108/60. The patient should be given insulin per sliding scale ACHS. However, at 7am, the patient experience a FSBS of 150mg/dL.
In this case, the ADN nurse may give Eliquis which is an anticoagulant medication at 9pm since she may not be aware that research evidence shows that having anticoagulant medication 12 hours or more before surgery reduces the risk of fatal bleeding. The implication is that a BSN nurse is likely to handle the situation differently by not giving these medication and insulin because of the risk they portend for the patient.
Evidence-Based Practice
The deployment of evidence-based practice is important in delivery of quality health care to patients since it is founded on knowledge and research evidence as well as clinical trials. Through EBPs, hospitals offer more reliable and high-quality patient care. Nurses enhance their critical thinking skills, enhance their observation and procession of information while practicing and brainstorming ideas to make necessary improvements in care delivery (Verot et al., 2021).
The academic preparation of the RN-BSN nurse supports the application of EBP as it prepares nurses to use evidence coming from research to make better care decisions and apply their critical thinking skills in different patient situations. The BSN also supports EBP in nursing by training nurses on leadership, management and effective communication as well as having scientific research skills.
Communication and Collaboration with Interdisciplinary Teams
Nurses are effective communicators and collaborators in care delivery. Nurses communicate and collaborate with interdisciplinary teams using different approaches. These include using electronic approaches, handwritten notes, texts and emails (McMenamin et al., 2019). Further, the integration of health information technologies has improved communication and collaboration among these teams as nurses can use electronic health records, telehealth and telemedicine means and teleconference to communicate not just with professionals but also patients and deliver quality care.
Conclusion
Nursing remains the foundation of patient care. The profession has transformed and continues its transformation for better care delivery. Nurses are at the forefront of care provision and advanced education allows them to be primary care providers in different care settings. ADNs and BSN-prepared nurses have different approaches to care provision for patients in diverse situations. therefore, by leveraging on EBP interventions, the contemporary nurse is well-positioned to offer quality care in a transforming healthcare system.
References
Graebe, J., & Chappell, K. (2019). Looking back and leaping forward—a reflection on the
evolution of nursing continuing professional development credentialing. The Journal of Continuing Education in Nursing, 50(12), 531-533. DOI: 10.3928/00220124-20191115-01.
McMenamin, A., Sun, C., Prufeta, P., & Raso, R. (2019). The evolution of evidence-based
practice. Nursing Management, 50(9), 14-19.
DOI: 10.1097/01.NUMA.0000579000.09987.b0.
Salmond, S. W., & Echevarria, M. (2017). Healthcare transformation and changing roles for
nursing. Orthopedic nursing, 36(1), 12. doi: 10.1097/NOR.0000000000000308
Salas, E., Zajac, S., & Marlow, S. L. (2018). Transforming health care one team at a time: ten
observations and the trail ahead. Group & Organization Management, 43(3), 357-381. https://doi.org/10.1177/1059601118756554
Verot, E., Denois, V. R., & Chauvin, F. (2021). Current perceptions of cancer nurses in France
about their role and the evolution of nursing practices: Findings and perspectives. Social Science & Medicine, 277, 113896. DOI: 10.1016/j.socscimed.2021.113896.
To excel in their professional roles, nurses should acquire diverse skills and comprehensively understand practice problems and solutions. Basic clinical skills can be acquired through certificates, diplomas, or degrees. A nurse's competence is typically higher when they acquire the highest education possible, making nurses perceive continued education positively (Thielmann et al., 2019). As nurses continue to implement their roles, the nursing practice evolves in multiple dimensions.
This evolution impacts patient care outcomes, communication strategies, and care models, among other critical aspects. Nurses should understand this evolution and adapt effectively. The purpose of this paper is to describe nursing practice today while primarily focusing on its evolution and differences between associate (ADN) and baccalaureate (BSN) education in nursing.
Nursing Practice Changes, Scope of Practice, and Approach to Client Care
Nursing has evolved in many aspects, profoundly impacting nursing scope and patient care approaches. One of the many changes characterizing modern practice is the evolution of care delivery models. Undeniably, remote care is increasingly dominant in the current practice as providers strive to improve access to care and reduce costs (Snoswell et al., 2020).
Besides, there is an increased focus on value-based care in an attempt to improve care quality and patient satisfaction. Another significant change defining the current practice is the broadened scope of nursing. Nurses' role is not limited to clinical care; nurses can effectively perform other roles that optimize health outcomes, including policymaking, advocacy, and health education.
The progressive changes in nursing practice have broadened nursing practice not to be limited to patient care. As the push for higher patient outcomes continues, nurses are currently playing a pivotal role in creating safer environments and promoting patient rights. This role typifies patient advocacy, where nurses serve as the voice of patients (Nsiah et al., 2019). Regarding the approach to treating the individual, there is an increased focus on patient-centeredness and patient engagement. In such approaches, healthcare providers are not the sole decision-makers. Patients should understand the treatment processes and consent to them as nurses tailor care according to patient needs.
Comparison of Practice Competencies and Scope of Practice
Nurses' competencies impact their ability to implement comprehensive patient care and other roles. An ADN is a two-year degree that prepares students to be registered nurses (RNs). However, since it takes a short time, an ADN focuses primarily on the technical skills that prepare nurses as clinicians. As Deering (2023) stated, BSN-prepared nurses are more skilled in clinical roles and other practice areas such as research, nursing leadership, and public health.
The four-year program provides BSN nurses with a larger base of knowledge than AND-prepared nurses. The BSN further provides expanded skills in critical thinking and administration. Regarding the scope of practice, BSN nurses have broader roles than ADN nurses due to more competence and a more comprehensive understanding of patient care. Research further confirms a positive link between BSN nurses' expanded skills and higher patient outcomes, which underlines the need for more such nursing professionals (Anbari, 2019;
American Association of Colleges of Nursing, n.d.). As ADN nurses concentrate on the clinical role, BSN nurses conduct research, engage in leadership, and implement change in routine practice. Importantly, BSN nurses also enjoy more independence in decision-making than ADN nurses.
Nursing Care or Approaches to Decision Making
The differences in skills level between ADN and BSN-prepared nurses affect how they approach client care situations. A suitable scenario is where a patient presents to the healthcare setting with a persistent headache. An ADN will likely have a somatic approach to relieve symptoms while trying to calm and comfort the patient. The genesis of the headache could be established through a routine diagnosis to determine an effective treatment.
On the other hand, as Kim and Sim (2020) suggested, BSN-prepared nurses are more skilled in critical thinking, communication, and decision-making. Therefore, they will likely take a more holistic approach in the assessment process to determine the potential cause of the illness. Their higher communication and assessment skills would enable them to communicate with the patient, establish a healthy nurse-patient relationship, and develop a treatment plan that integrates the patient to foster adherence.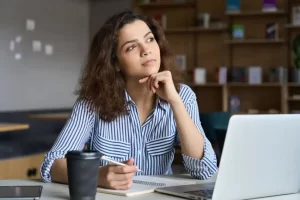 Significance of Applying Evidence-Based Practice to Nursing Care
The current nursing practice stresses evidence-based practice (EBP) and encourages nurses to apply it to address simple and complex health matters. EBP is primarily about blending current research evidence with clinical expertise and patient values for higher patient outcomes (Abu-Baker et al., 2021). It ensures that multiple components are considered during decision-making to address patient needs comprehensively.
The academic preparation of the RN-BSN nurse supports EBP application by expanding nurses' research and leadership skills. Research skills enable nurses to explore, analyze, and critique current, peer-reviewed research. Leadership skills prepare nurses to lead change whose positive outcomes are achieved by implementing EBP.
Nursing Communication and Collaboration
Nurses work in different settings and need a shared approach to decision-making to achieve enhanced, consistent outcomes. They communicate and collaborate with interdisciplinary teams by sharing information and approaching common issues as a team. Technologies have also allowed timely data sharing and analysis for better communication and collaboration. According to Walton et al. (2019), collaboration across disciplines supports safer and more effective practices by reducing errors and improving care coordination. Health care practitioners within the interdisciplinary team benefit from shared roles and diverse perspectives that enhance their understanding of patient care and interventions as situations obligate.
Conclusion
Nursing is an evolving practice characterized by many changes in patient care approaches occurring over time. Nurses should be competent multi-dimensionally to address patient needs comprehensively and adapt as the practice evolves. As discussed in this paper, the competency differences between ADN and BSN-prepared nurses affect how they respond to situations. Although both sets of nurses are skilled in clinical roles, BSN nurses have expanded knowledge of research, leadership, and critical thinking skills. Research skills prepare BSN nurses for a higher role in implementing evidence-based practice.
References
Abu-Baker, N. N., AbuAlrub, S., Obeidat, R. F., & Assmairan, K. (2021). Evidence-based practice beliefs and implementations: a cross-sectional study among undergraduate nursing students. BMC Nursing, 20(1), 1-8. https://doi.org/10.1186/s12912-020-00522-x
Anbari, A. B. (2019). What makes a BSN a BSN? Western Journal of Nursing Research, 41(2), 167–170. https://doi.org/10.1177/0193945918803683
American Association of Colleges of Nursing. (n.d.). Fact sheet: the impact of education on
nursing practice. https://www.aacnnursing.org/Portals/42/News/Factsheets/Education-Impact-Fact-Sheet.pdf
Deering, M. (2023). RN Diploma vs. ADN vs. BSN degree: what's the difference? NurseJournal. https://nursejournal.org/degrees/bsn/rn-and-bsn-degree-differences/#:~:text=A%20BSN%20degree%20and%20an,school%20and%20your%20career%20goals.
Kim, A. Y., & Sim, I. O. (2020). Communication skills, problem-solving ability, understanding of patients' conditions, and nurse's perception of professionalism among clinical nurses: a structural equation model analysis. International Journal of Environmental Research and Public Health, 17(13), 4896. https://doi.org/10.3390/ijerph17134896
Nsiah, C., Siakwa, M., & Ninnoni, J. P. K. (2019). Registered Nurses' description of patient advocacy in the clinical setting. Nursing Open, 6(3), 1124–1132. https://doi.org/10.1002/nop2.307
Snoswell, C. L., Taylor, M. L., Comans, T. A., Smith, A. C., Gray, L. C., & Caffery, L. J. (2020). Determining if telehealth can reduce health system costs: Scoping review. Journal of Medical Internet Research, 22(10), e17298. https://doi.org/10.2196/17298
Thielmann, B., Parker, K., Post, J., & Abraham, S. (2019). Factors influencing nurses' perceptions of the Baccalaureate Degree in Nursing as minimum requirement for Professional Practice. Nursing Education Perspectives, 40 (1), 25-29. doi: 10.1097/01.NEP.0000000000000391.
Walton, V., Hogden, A., Long, J. C., Johnson, J. K., & Greenfield, D. (2019). How do interprofessional healthcare teams perceive the benefits and challenges of interdisciplinary ward rounds. Journal of Multidisciplinary Healthcare, 12, 1023–1032. https://doi.org/10.2147/JMDH.S226330
Critical thinking is one of the most essential aspects of collecting data, to planning head what the ability needed no matter what the process to get the best result. Critical thinking is the base. FINN (2011) Defines critical thinking as the ability and willingness to assess claims and make objective, judgments on the basis of well-supported reasons and evidence rather than emotion or anecdote. Nursing and critical thinking are one there not nursing without critical thinking, collecting data is part of nursing, and the process follows assessment, diagnosis(is, planning, implementation, and revaluation.
. As a nurse we have to collect all the dots and all the pieces together before walking into the Patient, room comparing and contracting how the disease process is working. , Evidence-based practice is a really important part of nurses to use as successful skills as evaluation of the high quality of care provided. Nursing expectations have to make sure the patient is satisfied with the good quality of care received.
Critical thinking and evidence-based are very related because one completes the other. As a Nurse, you can not wait to see the progress, For example, Patient has a wound infection 1st the patient needs wound culture to see what bacteria the patient has, and the DR can prescribe an antibiotic to treat the wounds Nursing care can contribute a complete positive outcome for nursing, In order to be a professional nurse. we have to think like a nurse.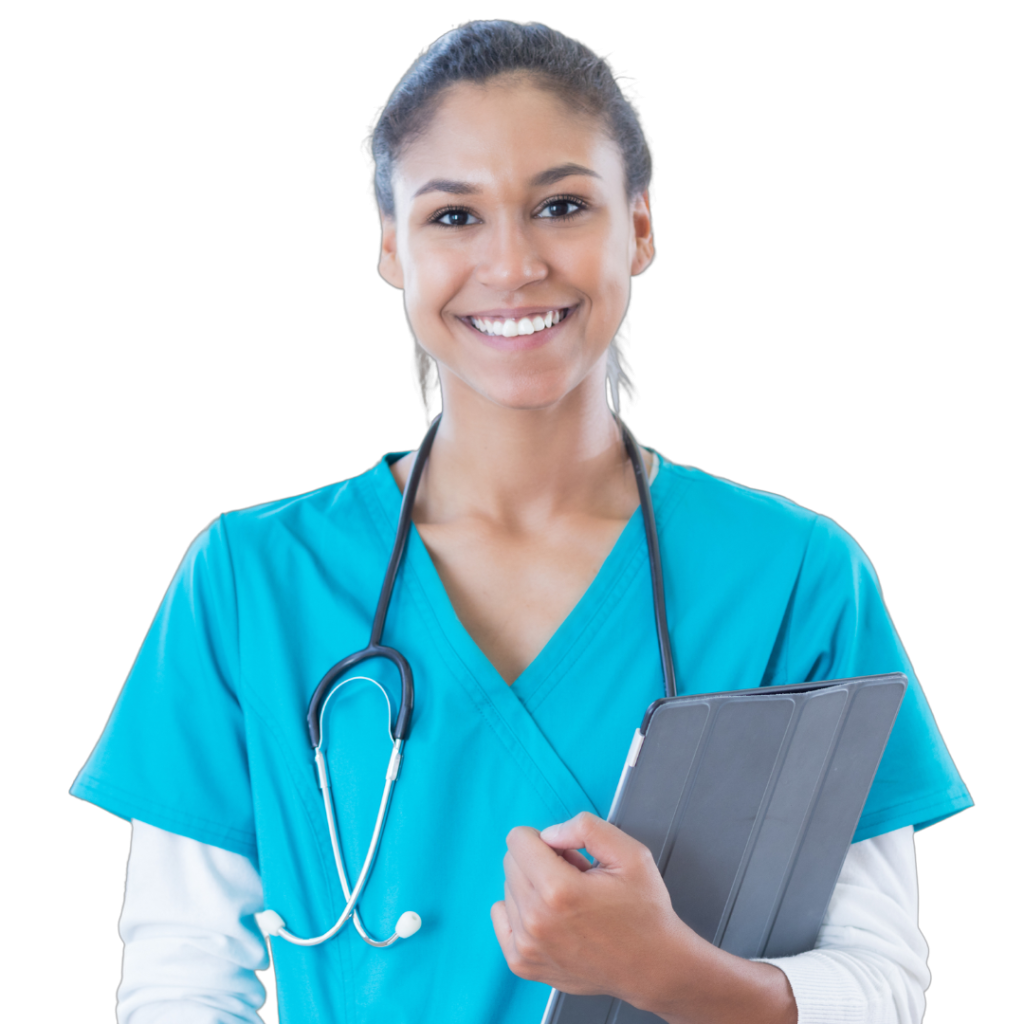 Don't wait until the last minute
Fill in your requirements and let our experts deliver your work asap.