NRS 429 Topic 2 Family Health Assessment Part I
NRS 429 Topic 2 Family Health Assessment Part I
NRS 429 Topic 2 Family Health Assessment Part I
The promotion of optimum health of families is imperative in healthcare. Nurses utilize their understanding of family structure and diversity in needs to develop care plans that promote the health, wellbeing, and recovery of family members. Family assessment enables nurses to provide holistic care that addresses both the actual and potential needs of the family members. The assessment provides insights into family strengths, weaknesses, and opportunities to be explored to achieve the desired health-related goals. Therefore, this paper examines an interview performed with a family to identify its health status and application of family systems theory to promote positive change in the family's functions over time.
Description of the Family Structure
The interviewed family comprises seven members that include parents aged between 40 and 50 years, a grandparent aged 75 years, and two children aged between 10 and 20 years. The family is of African American ethnicity. It is a Christian family living in a family-owned home. The father is a nurse while the mother is a teacher. The grandfather is a retired army officer. The children are school-going. The family is of the middle class, living in a healthy environment. It engages in activities that contribute to the development of the community. For example, it assists the poor in achieving their health-related needs.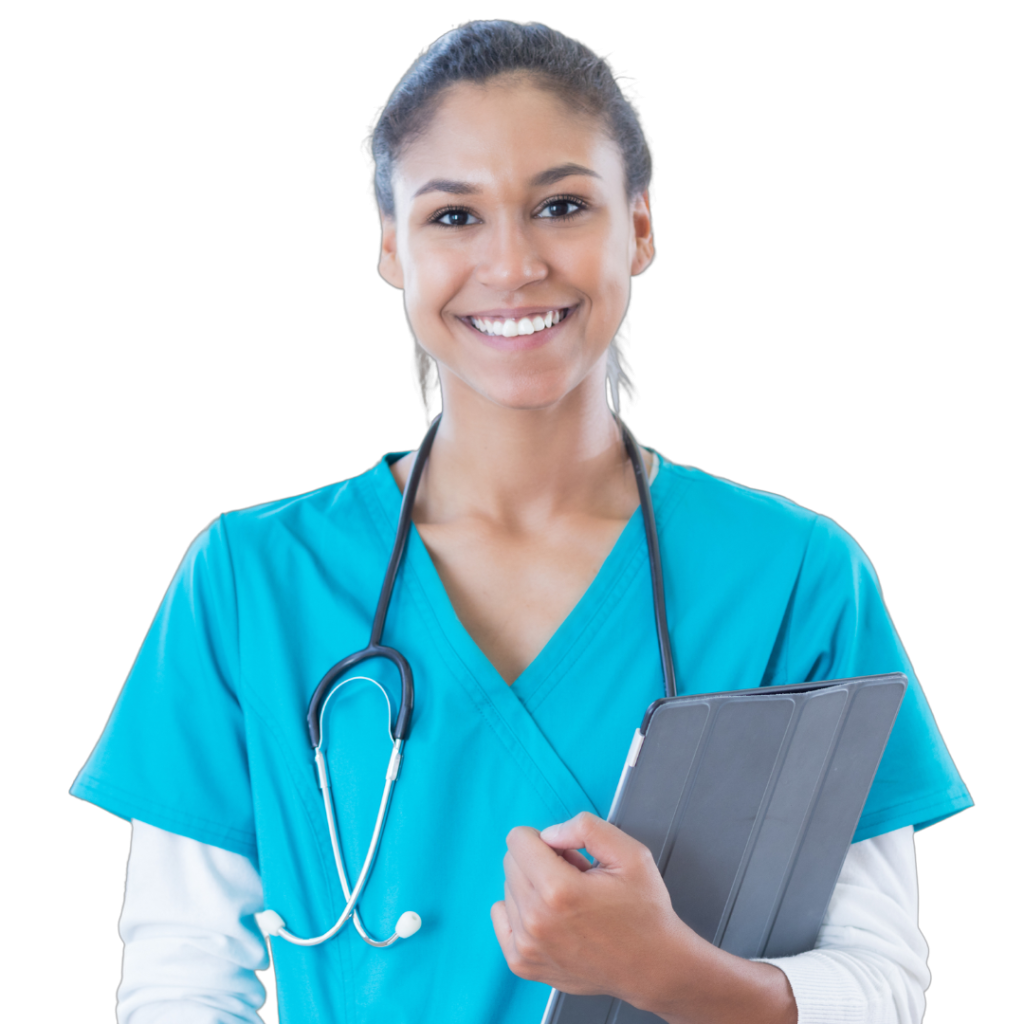 Struggling to Meet Your Deadline?
Get your assignment on NRS 429 Topic 2 Family Health Assessment Part I done on time by medical experts. Don't wait – ORDER NOW!
Overall Health Behaviors of the Family
The interview revealed the family to be of moderate health. Most of the family members were found healthy except the grandfather who is diabetic and suffers from depression. The family engages in activities that contribute to their positive health. They include engaging in active physical activities, eating healthy diets, and utilizing social support systems to achieve their health-related needs. The interview also showed the family to utilize screening services for health problems, including hypertension, cancer, and obesity. The interview showed some areas of weaknesses that threaten its health. They include high costs of care and access to specialized care. The family raised concerns about the increasing costs of addressing the care needs of the grandfather. In most cases, the family found it hard to access the specialized care he needed due to its geographical location in the region. Therefore, it was essential to assist the family to identify ways of addressing their health-related challenges.
Functional Health Pattern Strengths
The interview revealed some functional health pattern strengths in the family. One of the strengths relates to values/health perception patterns. The family was aware of its health needs and how to achieve them. It understood the unique health needs of each member of the family. It was also aware of the importance of engaging in health practices that promote its health. For example, its members utilize screening services to identify and manage health problems promptly. The family members also engage in active physical activity to prevent health problems, including obesity, overweight, diabetes, and hypertension. The second functional area of strength identified during the interview is coping. The family acknowledged experiencing stressors that affect its overall health. However, it uses effective coping strategies such as seeking support from each other and community members to overcome the stressors. It also seeks professional support from counselors and healthcare providers to overcome adversities. Effective coping with stressors has enabled the family to develop resilience to unforeseen events that may affect its members (Davey et al., 2020).
Areas of Health Problems or Barriers to Health
One of the barriers to health identified in the family is the high cost of care. The family members noted that achieving grandfather's health needs has been costly for them. The grandfather needs frequent hospitalizations for depression and diabetes, which increases the costs incurred in the family. The costs incurred in seeking specialized carehave been rising, hence, the challenge. The other barrier identified from the interview is access to specialized care. The family noted challenges in accessing specialized care it needed due to its geographical location in the region (Huot et al., 2019). One of the health problems identified from the interview is the grandfather suffering from diabetes and depression. The children are also predisposed to lifestyle-related problems due to too much screen time and playing video games (Anderson & Durstine, 2019). Therefore, it was essential to educate the family about the importance of engaging consistently in activities that promote their health.
Application of Family Systems Theory
The family systems theory can be appliedto solicit changes in family members that, in turn, initiate positive change to the overall functions over time. The theory provides insights on how family members can be influenced to contribute to their optimal health (Bottorff et al., 2021). The analysis of theoretical concepts such as sibling behavior and family problems increases nurses' understanding of family functioning and health. Therefore, they can use it to strengthen positive behaviors that will contribute to their optimal functioning and the health of the family (Bottorff et al., 2021). In addition, the theory can be used to increase the understanding of the family members of the interdependence in their roles and how to engage in activities contributing to their optimal health.
Conclusion
Overall, a family assessment is important in nursing practice. Nurses utilize it to understand the actual and potential family needs. The interview performed with the family revealed some strengths and weaknesses. It is important for nurses working with the family to empower the members to identify opportunities for minimizing their barriers to health. In addition, they should explore the incorporation of the family systems theory into the care given to the family to ensure its optimum health.
References
Anderson, E., & Durstine, J. L. (2019).Physical activity, exercise, and chronic diseases: A brief review.Sports Medicine and Health Science, 1(1), 3–10. https://doi.org/10.1016/j.smhs.2019.08.006
Bottorff, J. L., Huisken, A., Hopkins, M., & Friesen, L. (2021).Scaling up a community-led health promotion initiative: Lessons learned and promising practices from the Healthy Weights for Children Project.Evaluation and Program Planning, 87, 101943. https://doi.org/10.1016/j.evalprogplan.2021.101943
Davey, J., Herbst, J., Johns, R., Parkinson, J., Russell-Bennett, R., &Zainuddin, N. (2020). The role of health locus of control in value co-creation for standardized screening services. Journal of Service Theory and Practice, 30(1), 31–55. https://doi.org/10.1108/JSTP-08-2018-0180
Huot, S., Ho, H., Ko, A., Lam, S., Tactay, P., MacLachlan, J., &Raanaas, R. K. (2019). Identifying barriers to healthcare delivery and access in the Circumpolar North: Important insights for health professionals.International Journal of Circumpolar Health, 78(1), 1571385. https://doi.org/10.1080/22423982.2019.1571385
Understanding family structure and style is essential to patient and family care. Conducting a family interview and needs assessment gathers information to identify strengths, as well as potential barriers to health. This information ultimately helps develop family-centered strategies for support and guidance.
This family health assessment is a two-part assignment. The information you gather in this initial assignment will be utilized for the second assignment in Topic 3.
Develop an interview questionnaire to be used in a family-focused functional assessment. The questionnaire must include three open-ended, family-focused questions to assess functional health patterns for each of the following:
Select a family, other than your own, and seek permission from the family to conduct an interview. Utilize the
interview questions complied in your interview questionnaire to conduct a family-focused functional assessment. Document the responses as you conduct the interview.
Upon completion of the interview, write a 750-1,000-word paper. Analyze your assessment findings. Submit your questionnaire as an appendix with your assignment.
Include the following in your paper:
Describe the family structure. Include individuals and any relevant attributes defining the family composition, race/ethnicity, social class, spirituality, and environment.
Summarize the overall health behaviors of the family. Describe the current health of the family.
Based on your findings, describe at least two of the functional health pattern strengths noted in the findings. Discuss three areas in which health problems or barriers to health were identified.
Describe how family systems theory can be applied to solicit changes in family members that, in turn, initiate positive changes to the overall family functions over time.
Cite at least three peer-reviewed or scholarly sources to complete this assignment. Sources should be published within the last 5 years and appropriate for the assignment criteria.
Prepare this assignment according to the guidelines found in the APA Style Guide, located in the Student Success Center. An abstract is not required.
This assignment uses a rubric. Please review the rubric prior to beginning the assignment to become familiar with the expectations for successful completion.
You are required to submit this assignment to LopesWrite. Refer to the LopesWrite Technical Support articles for assistance.
Assessment is usually the first step in the nursing process when developing care plans for an individual patient or a family. Family health assessment involves collecting information about a family's disease prevention and health promotion practices (Jazieh et al., 2018). A family influences an individual's health by health behavior, direct biological and psycho-physiological means. Family assessment is the initial step in establishing the need for additional interventions and the particular aspects of family life that need to be addressed (Jazieh et al., 2018). In this assignment, I developed a questionnaire using Gordon's health patterns and interviewed a family. This paper seeks to analyze the family's assessment findings, including the family structure, health behaviors, strengths, and health problems, and use the family systems theory to influence changes in the family.
Family Structure
I interviewed family X, a blended family of six members. The members include the father, mother, three daughters, and one son. The father is 58-year-old, the mother is 56 years, 1st born is 34, 2nd born is 32, 3rd born is 28, and 4th born is 16 years. Mr. and Mrs. X have been married for 24 years. Since it is a blended family, the 1st born and 3rd born daughter belong to Mrs. X, the 2nd born daughter belongs to Mr. X, and the 4th born son was born from their union. The family is multiracial; Mr. X is an African American, Mrs. X, and the 3rd born are Whites, and the 1st, 2nd, and 4th born children are multiracial. The family belongs to the upper-middle socioeconomic class with an average annual household income of $250,000. Mr. X is a managing director of an insurance firm, while Mrs. X is a financial coach having an established consultancy firm. The 1st born is an attorney, 2nd born is an architect, 3rd born is her final year in law school, and the 4th born is in his final high school year. The family lives in Forest Hills, Queens, in New York. All the family members observe the Catholic faith and practices.
Health Behaviors of the Family
The family generally has acceptable health behaviors based on the members' lifestyle and health promotion practices. The family reported adopting a culture of taking freshly-prepared healthy home meals. Their meals are composed of high proteins, fruits and vegetables, and low carbohydrates. The diet patterns were informed by their awareness of chronic lifestyle illnesses and have helped to maintain a healthy weight (Conner & Norman, 2017). In addition, they reported having adequate water intake and healthy snacks between meals.
The family also has healthy sleeping patterns. Mrs. X reported that she initiated the sleeping patterns in the children since their childhood by limiting screen time. Another health behavior is attending annual well-exams. The family members have made it a habit to attend the exams where they are assessed for underlying problems and screened for chronic illnesses (Conner & Norman, 2017). The family generally has a good health status since no member has a chronic illness or is currently having an infectious disease.
Functional Health Pattern Strengths
Strengths were identified in the functional health patterns of Nutrition and Sleep-rest patterns. The family has adopted healthy dietary patterns characterized by balanced meals with adequate fruits and vegetable servings and low caloric intake. Besides, the family had no diet restrictions or difficulties in eating, digestion, or absorption of food. The family also avoids junk fast foods since they have high fat and sodium content and low-nutritional value (Conner & Norman, 2017). The family reported having adequate sleeping hours of 7-10 hours per day in the sleep-rest pattern. They also had adequate rest-relaxation periods and reported feeling rested and ready for daily activities after waking up. No member reported having difficulties initiating or maintaining sleep, sleeps interruptions, early awakening, or using sleeping aids.
Identified Health Problems/Barriers to Health
Health problems and barriers were identified in the patterns of Values-Health Perception, Activity-Exercise, and Role-Relationship. In the Values-Health perception pattern, some family members reported engaging in unhealthy habits such as tobacco smoking, alcohol consumption, and marijuana use, which puts them at risk of chronic illnesses (Jia et al., 2017). In the Activity-Exercise pattern, most members had ineffective exercise patterns and reported rarely engaging in physical exercises. Besides, those who engaged in physical exercises did not reach the recommended minimum of 150 minutes of aerobic activity. The inadequate physical exercises put them at risk of chronic illnesses (Jia et al., 2017). The role-relationship pattern had major problems characterized by frequent strains and dysfunctional relationships in the family contributed by being in a blended family. Mr. and Mrs. X reported having difficulties in handling family problems. The children had frequent conflicts related to their roles in the family, and the parents experienced problems handling them. Besides, some of the children reported feeling isolated.
Application of the Family Systems Theory
The Family Systems theory describes a family as an interrelated whole that adapts to changes brought by a health illness of a family member. The theory helps providers understand that families change regularly in response to environmental stress and strains. The complexity of family systems advances over time, and families must improve their capacity to change or adapt (Calatrava et al., 2021). The family systems theory can be applied to promote healthy lifestyle practices in family X. A family member can be encouraged to adopt a healthier lifestyle, which will, in turn, inspire others to do the same (Pilato & Davison, 2021). Besides, the theory can help the family address the stress they undergo that causes family chaos to promote functional family patterns.
Conclusion
The primary purpose of a family assessment is to assess and evaluate the family members' functioning to understand their problems. The interviewed family demonstrated healthy behaviors such as healthy diet and sleep patterns and engaging in health promotion activities. However, health problems and barriers were identified in the Values-Health Perception, Activity-Exercise, and Role-Relationship patterns.

References
Calatrava, M., Martins, M. V., Schweer-Collins, M., Duch-Ceballos, C., & Rodríguez-González, M. (2021). Differentiation of self: A scoping review of Bowen Family Systems Theory's core construct. Clinical psychology review, 102101. https://doi.org/10.1016/j.cpr.2021.102101
Conner, M., & Norman, P. (2017). Health behavior: Current issues and challenges. Psychology & Health, 32(8), 895-906. https://doi.org/10.1080/08870446.2017.1336240
Jazieh, A. R., Volker, S., & Taher, S. (2018). Involving the family in patient care: A culturally tailored communication model. Global Journal on Quality and Safety in Healthcare, 1(2), 33-37. https://doi.org/10.4103/JQSH.JQSH_3_18
Jia, Y., Gao, J., Dai, J., Zheng, P., & Fu, H. (2017). Associations between health culture, health behaviors, and health-related outcomes: a cross-sectional study. PloS one, 12(7), e0178644. https://doi.org/10.1371/journal.pone.0178644
Pilato, K. A., & Davison, C. M. (2021). Family as a health promotion setting: A scoping review of conceptual models of the health-promoting family. https://doi.org/10.1371/journal.pone.0249707
Parents today are raising their children against a backdrop of increasingly diverse and, for many, constantly evolving family forms. By contrast, in 1960, the height of the post-World War II baby boom, there was one dominant family form. At that time, 73% of all children were living in a family with two married parents in their first marriage. By 1980, 61% of children were living in this type of family, and today less than half (46%) are." (DrBeccaB, 2022)
The traditional family consists of two parents one male and one female biologically related to the offspring. A nontraditional family would be anything other than the above. This could be a single parent, two females, two males, transgender, grandparents raising their grandkids, and various other combinations. At one point in my life when I was a single parent my sister-in-law was single as well and the two of us lived together for several years raising all four of our boys together. Which technically made us a family as well.
In family system theory one family member's thoughts or beliefs influence other family members. It is extremely hard to change a child's eating habits without first changing a parent's eating habits or their thoughts about food. That also goes with most healthcare education. It's important to acknowledge the family structure in a nontraditional family. Who is the influencer in the family? Do they work as a whole unit or is one partner more prevalent than another? Understanding the family unit and the family dynamics whether the family is traditional or nontraditional will be important in influencing the outcome of quality of health care. To this day my 35-year-old son still calls me for medical advice & nutrition advice or if he sees a doctor and he's unsure of what that doctor says he will call his mother for advice. This shows how strong the family system theory is and that it continues well into adulthood.
References
DrBeccaB. (2022, April 24). Why Non-Traditional Parenting Isn't a Bad Thing. Modern Parenting Solutions Psychological Services. https://modernparentingsolutions.org/whynontraditionalparentingisntabadthing
Family Systems Theory – an overview | ScienceDirect Topics. (n.d.). Www.sciencedirect.com. https://www.sciencedirect.com/topics/medicine-and-dentistry/family-systems-theory
Family is a beautiful social structure of society. Single word "Family" is defined as wide variety of definitions. In simple words we can define it group of persons living together with the feeling of love and care. Family is also an evolving structure as health care. People still following traditional families that encompasses biological relationships for example nuclear and joint families. But on the other side modern families also have same popularity that contains single parent, blended and choice families (Green, 2018).
Nontraditional family structure encompasses single parent, cohabitation, LGBT families and polygamy. Acknowledgement of all different types of nontraditional families help to assess patients and provide gold standard care. As it is considered as new tradition, it is hard to accept for some of healthcare workers. But providing knowledge about it helps to change their thinking pattern about nontraditional families. For example, LGBT certification is necessary to work in medical profession to educate staff about different type of worker, families and their participation in healthcare. (Wright & Leahey, 2016).
Family system theory plays an important role to understand the interaction of modern families. Structural assessment helps to recognize the persons involved in patient care. Functional assessment helps to evaluate he families mutual understanding, concerns, issues, risk factors and strengths. Development assessment provides information regarding life cycle as a nurse, we need to need assess family member involve in care of person to speed up the recovery of patient care and responsible for patient (Green, 2018).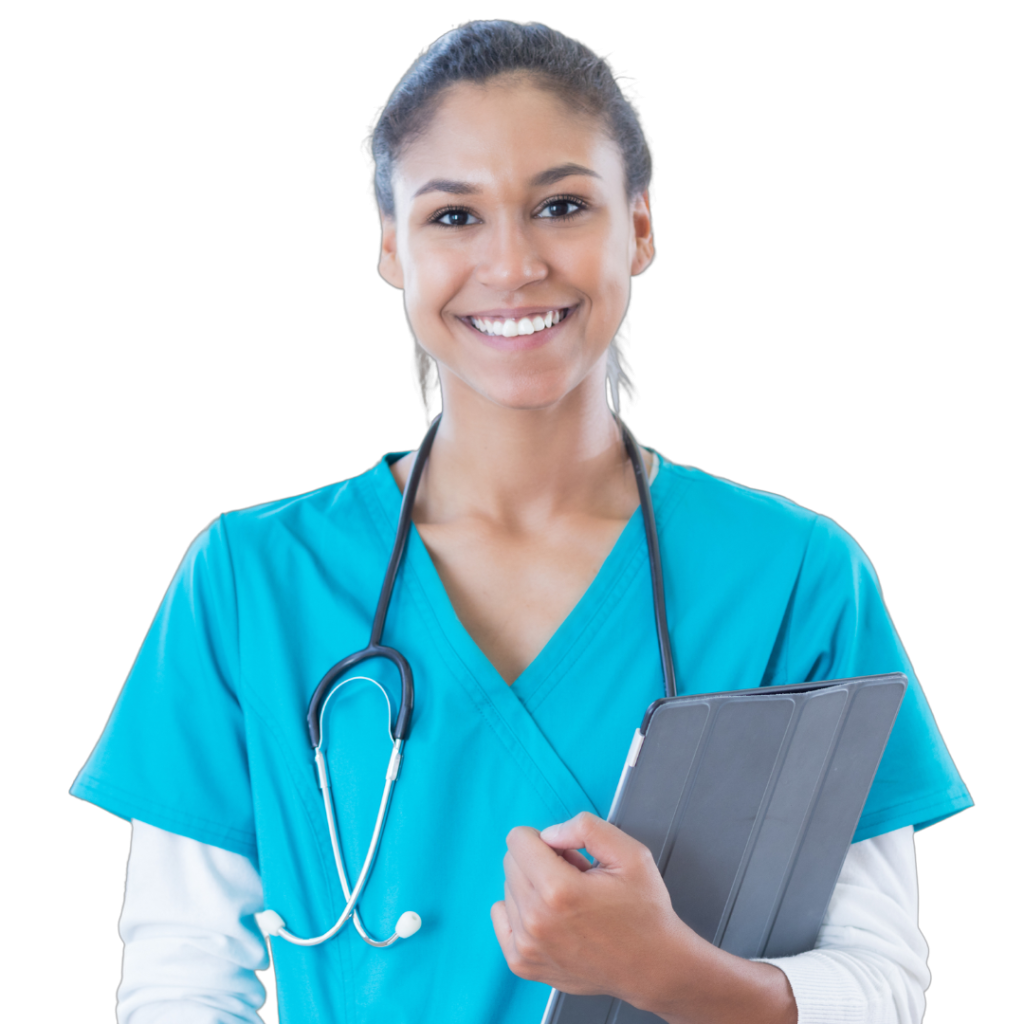 Don't wait until the last minute
Fill in your requirements and let our experts deliver your work asap.