NR 501 Week 4: Nursing Theory Discussion
NR 501 Week 4: Nursing Theory Discussion
NR 501 Week 4: Nursing Theory Discussion
Week 4 Nursing Theory
A nursing theory is an organized, knowledge-based concept that defines the scope of nursing practice. The scope entails what constitutes nursing, nurses' tasks, and the rationale for these tasks. The purpose of this paper is to describe the AACN Synergy Model.
Origin
The AACN Synergy Model can be traced back to 1996, when it was developed as a new framework for AACN's certification programs. The model changed the assessment of nursing skills from a body systems/medical model that did not consistently align with the actual practice to a nurse competencies framework (Nania et al., 2021). The model originally centered on critical care nursing certification, but its founders acknowledged its potential for wider application to nursing practice.
Meaning and scope
The fundamental idea of the Synergy model is that a patient's needs determine the nurse competencies needed for patient care. Synergy occurs when the nurse competencies emanate from patient needs, and the nurse and patient's characteristics correspond (Nania et al., 2021). Furthermore, the model is integrated into the ACCN certification program and is used to develop nurse competencies and certification test plans and to support certification renewal.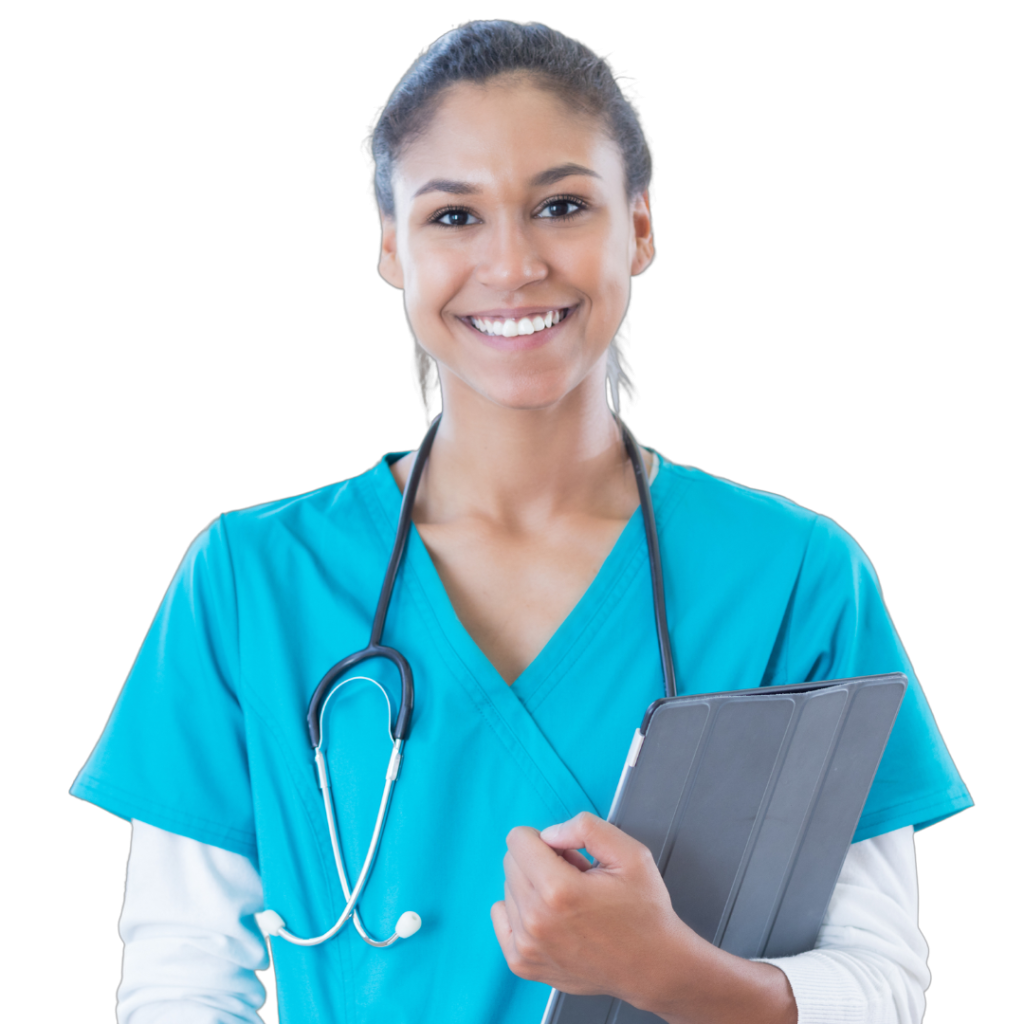 Struggling to Meet Your Deadline?
Get your assignment on NR 501 Week 4: Nursing Theory Discussion done on time by medical experts. Don't wait – ORDER NOW!
Logical adequacy
The Synergy Model as a guiding framework aligns nurse knowledge, skills, and abilities with patient needs. Applying the model is a means for nurses to convey patient characteristics and consider the impact on workload.
Usefulness and simplicity
The AACN Certification Corporation uses the Synergy model's nurse competencies as the conceptual framework for the research and development of its certification exams. The AACN Certification Corporation carries out national job analysis surveys to ensure its certification exams indicate the current nursing practice (Cordon et al., 2021). Furthermore, various organizations across the US use the Synergy Model as a foundation for their work. The Synergy model is simple to use since the nurse competencies outlined in the model guide the questions on the national job analysis surveys. The results serve as the basis for the certification test plan.
Generalizability
The Synergy Model stresses the importance of aligning patient needs and nurse competencies to achieve the best possible outcomes and nurse satisfaction. Based on the model's focus on context and the patient/nurse relationship, it offers a broader application within the nursing practice (Nania et al., 2021). It serves as the foundation for AACN certification programs, and its use has expanded to other nursing applications in various organizations.
Testability
Amenudzie et al. (2017) conducted a pilot project in an inpatient hematology and hematopoietic stem cell transplant unit to establish the feasibility of adapting the Synergy Model. The study found the Synergy Model to have high internal consistency, strong face validity, strong construct validity, and moderate inter-rater agreement. The pilot results revealed that the Synergy Model can be adapted to this population and that applying the model in an acute inpatient setting is practical.
How the Theory Could Be Used To Improve or Evaluate the Quality of Practice
The Synergy model can be used to improve the quality of practice in Family nursing as a model for nursing education and developing a Synergy Model-based graduate curriculum model for FNPs. It can also be used as a decision-making tool daily at every shift in inpatient settings and implemented by point-of-care FNPs to identify ways to improve nursing care to meet patient needs (Cordon et al., 2021). The Synergy model applies to the role of the FNP since it uses empowerment methods to support NP with change, supporting them to identify solutions that would work best for their practice.
Conclusion
The AACN model was developed as a framework for AACN's certification programs. The model integrates nurses' knowledge, skills, attitudes, competencies, and experience to meet patients' needs. It is generalizable to various nursing areas.
NR 501 Week 4: Nursing Theory Discussion References
Amenudzie, Y., Georgiou, G., Ho, E., & O'Sullivan, E. (2017). Adapting and applying the Synergy Model on an inpatient hematology unit. Canadian oncology nursing journal = Revue canadienne de nursing oncologique, 27(4), 338–342. https://doi.org/10.5737/23688076274338342
Cordon, C., Lounsbury, J., Palmer, D., & Shoemaker, C. (2021). Applying the Synergy Model to inform the nursing model of care in an inpatient and an ambulatory care setting: The experience of two urban cancer institutions, Hamilton Health Sciences, and Grand River Regional Cancer Centre. Canadian oncology nursing journal = Revue canadienne de nursing oncologique, 31(2), 186–194. https://doi.org/10.5737/23688076312186194
Nania, T., Barello, S., Caruso, R., Graffigna, G., Stievano, A., Pittella, F., & Dellafiore, F. (2021). The state of the evidence about the Synergy Model for patient care. International nursing review, 68(1), 78-89. https://doi.org/10.1111/inr.12629
The week's lesson makes the point that a nursing theory or any theory can be abstract to the reader at first (Chamberlain University College of Nursing, 2023). I found this to be a valid statement as I have always felt that way and wondered if I was the only one. A nursing theory is designed to guide the thinking and doing of nursing (Chamberlain University College of Nursing, 2023). Therefore, it is important to find nursing theories that relate to one's specific practice to guide them along their professional journey. My specialty area of nurse practitioner is family practice. Going into family practice as a nurse practitioner has the positive stigma with nurse practitioner's being more caring and understanding of patients holistically, not just medically. Healthcare systems today are attempting to shift the focus of patient care from medically minded and disease oriented to healthcare that is relationship focused, collaborative, and comprehensive (Balqis-Ali et al., 2022). The Person-Centred Practice Framework (PCPF) by McCormack and McCance originates from studying person-centred practice amongst older populations and the experience of caring in nursing. The theory consists of four domains: (1) prerequisites, (2) practice environment, (3) person-centred processes, and (4) outcomes. The prerequisites focus on the staff. This includes the staff being competent, having interpersonal skills, being committed to the job, and having beliefs, values, and knowing self. The practice environment relates to the healthcare environment at an organizational level. This includes an appropriate staff skill mix, shared decision making between systems, sharing of power, effective staff relationships, innovation and risk taking, and physical environment. The person-centred processes include ways of engaging among people. This includes working with the beliefs and values of an individual, being authentic, sympathetic, shared decision making, and working holistically. The outcome domain includes a healthy culture that promotes growth, stemming from the positive development of person-centred practice (McCance et al., 2021). The meaning and scope of the PCPF theory was originally older populations and their relationship with nurses. This has since shifted to include all ages and specialties of healthcare. The idea is that nurses treat the patient as a person and not as a diagnosis. Nurses need to discover what is important to the patient in terms of care and gear medical treatment in that direction. In terms of logical adequacy, the PCPF theory guides nurses and nurse practitioners to make logical healthcare related decisions based on the needs of the patients. The theory also guides the organization to be built of employees that can properly care for a holistic patient. This theory is moderate in simplicity. The theory has four main domains. The span of the domain is from the staff, the organization, to the patient. With this vast span, I would say the theory is moderately simple. The PCPF theory is useful to providers as it can be used as a guide to establish a plan of care for the patient that is holistic. The outcomes of the plan can be measured based on patient satisfaction of care. The theory is generalizable in that it has such a large span of population; therefore, it can be applied to various scenarios. The PCPF theory is testable directly from the outcome domain. This domain leads into testability of whether an individual experienced a healthy medical culture, which promoted growth in a positive environment, which promoted person-centred care.
The PCPF theory could be used to improve or evaluate the quality of practice in my current settings if my current organization would look at the prerequisites and practice environment and how they could be improved. My current organization could also look at current person-centred processes in place and improve on them greatly. Lastly, they could look at outcomes from improving on those three domains. I can rationalize the PCPF theory as applicable to the role of the family nurse practitioner by applying the PCPF theory to leadership nurse practitioner roles and ensuring the organization or team being lead applies the theory as well as apply it to person practice outside of leadership roles in direct patient care.
References
Balqis-Ali, Saw, P. S., Anis-Syakira, J., Fun, W. H., Sararaks, S., Lee, S. W. H., & Abdullah, M. (2022). Healthcare provider person-centred practice: relationships between prerequisites, care environment and care processes using structural equation modelling. BMC Health Services Research, 22(1), 576–576. https://doi.org/10.1186/s12913-022-07917-3
Chamberlain University College of Nursing. (2023). NR-501 Week 4: Nursing theories
[Online lesson]. https://chamberlain.instructure.com/login/canvas
McCance, McCormack, B., Slater, P., & McConnell, D. (2021). Examining the theoretical relationship between constructs in the person-centred practice framework: A structural equation model. International Journal of Environmental Research and Public Health, 18(24), 13138-13138. https://doi.org/10.3390/ijerph182413138
NR 501 Week 4: Nursing Theory Discussion
NR501NP-10808 Week 4: Nursing Theory (Orig Post Due Wednesday, Responses Due Sunday)
This is a graded discussion: 75 points possible
Due Feb 5
Origin: Somewhere around 1980 Dorothy Johnson's Behavioral System Model developed from Nightingale's perception, a theory that nursing is supposed to help or prevent a patient's recovery from disease, illnesses, or injuries based on a holistic human health approach where the underlying focus was on the patient rather than the specific disease with a main goal of maintaining or restoring a behavioral system balance (Rahmani et al., 2020). Through reasoning, she theorized that the specific nursing care that is provided to a patient's welfare fosters their effective behavioral functioning (Rahmani et al., 2020).
Meaning and Scope: Her behavioral system model studied psychology, sociology, ethnology, and systems theory comprised of eight subsets focusing on common human needs and the use of care and comfort as the underlying principle, thus interchanging the reduction of stress tension leading to the theoretical view of accepting the nurse-patient as the behavioral system, similar to how doctors view the patient as the behavioral system (Rahmani et al., 2020). The behavioral system is interrelated and interdependent in an organized, repetitive, and orderly way that any disruption between these subsystems is linked and open to any disturbance in the structure or function of one, which will likely affect the other whether positively or negatively (Rahmani et al., 2020).
Logical Adequacy: The eight subsystems include (1) achievement, (2) affiliative, (3) aggressive/protective, (4) dependency, (5) sexual, (6) eliminative (7) ingestive, and (8) restorative subsystems (Rahmani et al., 2020). Any loss of order, predictability through illness, or threat of illness can become an issue of concern for the nurse as the nurse is the external regulatory force that provides nurturing, stimulation, motivation, or coping mechanisms (Rahmani et al., 2020). The achievement subsystem functions to have self-control within oneself as a standard through intellect, physical, creative, mechanical, and social skills (Rahmani et al., 2020). The affiliation attachment is the basis for forming a social connection, social inclusion, intimate relationships, and the formation and maintenance of strong bonds (Rahmani et al., 2020). The aggressive or protective subsystem functions to preserve the protection of the systems (Rahmani et al., 2020). The dependency subsystem promotes nurturing behaviors (Rahmani et al., 2020). The sexual subsystem function as the procreation, and gratification of gender identity and gender roles (Rahmani et al., 2020). The eliminative subsystem clues into the "when, how and under what circumstances we get rid of,' whereas the ingestive system "has to answer questions about eating (Rahmani et al., 2020).
Usefulness: The use of this model helps to assess changes and imbalances in patients related to diseases so that nurses can create a plan of care catered to the patient holistically (Rahmani et al., 2020). The nurses aim to fulfill the functional requirements of the subsystems by protecting the patients from overwhelming harmful influences, assuring adequate nurturing through supplying resources that are necessary for survival, and providing stimulation for enhanced growth and preventing deterioration (Rahmani et al., 2020). Nurses can also temporarily impose regulatory control on external means by setting limits for behaviors by either permissions or stopping means, stopping ineffective behavioral responses, assisting patients with a positive new response, and reinforcing appropriate behaviors (Rahmani et al., 2020).
Generalizability: Studies have proven that using Johnson's Behavioral System Model can improve system balance when individual holistic care is being provided (Rahmani et al., 2020). It has also been observed that educational interventions enhanced health literacy and improved self-care (Rahmani et al., 2020).
Testability: Several studies have determined that the use of Johnson's Behavioral System Model can be used to effectively determine nursing care as the findings and assessments of clinical nursing knowledge will help improve patient care. Studies have shown that the psychological and physiological status of patients' effectiveness of each intervention for a specific health problem has proven efficacy using the Johnson Behavioral System Model (Rahmani et al., 2020). It has been found that nurses' intentional usage of a holistic modality decreased Depression and Anxiety and reduced stress as the important role of nurses in specifying the exact daily problems of the patients (Rahmani et al., 2020).
When advanced practice nurses utilize Johnson's Behavioral System Model in their practice the focus of the assessment is to obtain any clinical information to evaluate current or past behavior patterns, determine the effects of the current behavioral patterns, and establish a maximum level of health with specifically focusing on gathering all pertinent information related to the eight subsystems, structures and environmental factors that can influence the behavioral subsystem (Rahmani et al., 2020). As a future mental health nurse practitioner utilizing Johnson Behavioral System Model can help me obtain clinical information about the nature of the behavioral, social factors, psychological and physiological functioning of the patient related to obtaining and meeting healthcare goals, whether the patient is purposeful, orderly, and predictable. Also, by interviewing and assessing the patient and family if needed it assesses the nature of the mental health concern(s) and condition(s) of the subsystem structural components and evaluates the patients' behavior for behavioral system balance and stability, which gathering this clinical information can help me to make the appropriate clinical inferences and independent judgments related to the healthcare system, interaction, integration, and collaboration of the subsystems.
Week 4: Nursing Theory (Orig Post Due Wednesday, Responses Due Sunday)
No unread replies.No replies.
Purpose
The purpose of the graded collaborative discussions is to engage faculty and students in an interactive dialogue to assist the student in organizing, integrating, applying, and critically appraising knowledge regarding advanced nursing practice. Scholarly information obtained from credible sources as well as professional communication are required. Application of information to professional experiences promotes the analysis and use of principles, knowledge, and information learned and related to real-life professional situations. Meaningful dialogue among faculty and students fosters the development of a learning community as ideas, perspectives, and knowledge are shared.
I've harbored a long-standing aspiration to work as a Nurse Practitioner within a private clinic in the United States. My ambitions have been the motivating factor that propelled me to pursue advanced education at the master's level. Given my intention to practice in a clinical setting, my responsibilities will encompass caring for patients of all age groups. In this context, exploring Maslow's Hierarchy of Needs is pertinent and worthy of discussion. In 1954, the American psychologist Abraham Maslow introduced the concept of the "hierarchy of needs." This theory posits that individuals must fulfill their lower-level needs before progressing to higher-level needs.  *is theory is structured to divide people's needs into five levels from low to high, namely, physiological needs, safety needs, love, and a sense of belonging, the needs of people, the needs of respect, and the needs of self-realization (Liu, Luo, Hu, & Luo 2022). Beyond assessing fundamental factors like airway, breathing, and circulation, it is also crucial to ensure that the patient feels secure within the clinic or hospital environment, which pertains to their physiological needs. It is standard for patients to experience some discomfort during their visit. In such cases, regardless of the nursing procedure being performed, nurses must provide clear explanations to help patients feel at ease and foster a sense of trust and security (Safety & Security). Nurses can further enhance the patient's experience by offering emotional support, such as holding their arm and demonstrating empathy, which addresses the need for love and belongingness. Additionally, considering the patient's opinions can contribute to a sense of belonging (Love & Belongingness). As the nurse provides care, the nurse and the patient can derive a sense of accomplishment by achieving their healthcare goals, thus bolstering their self-esteem (Self-esteem). Collaboratively making decisions about the patient's health, in conjunction with other healthcare professionals, can result in the patient's satisfaction with care, positive treatment outcomes, and effective problem-solving. This collaborative approach contributes to the patient's sense of self-actualization, where they experience personal growth and well-being in their healthcare journey (Self-actualization). Maslow's theory presents the hierarchy of needs, a well-known framework for studying motivation, happiness, and survival. It acknowledges that individuals possess diverse and intricate needs and emphasizes addressing basic needs before more complex ones. For instance, in nursing, when a patient is experiencing breathing difficulties due to an accident resulting in limb loss, the priority is to ensure an open and functioning airway. According to the theory, airway maintenance falls under physiological needs and takes precedence over addressing the loss of the limb, which is a more complex need.  Maslow's theory of needs holds significant value in nursing practice, serving as a foundational framework that enables nurse practitioners to assist patients in recognizing various aspects of their lives and working towards their life goals. Furthermore, this theory proves beneficial in nursing by prioritizing basic needs before progressing toward achieving self-esteem and self-actualization in one's life journey. Criticism of the concept of self-actualization within Maslow's hierarchy centers on its reliance on individual achievement, a criterion that may only be universally applicable to some individuals. Everyone is a partner in learning and living together, helping each other and promoting each other; and learning together, in the past, each other weak links, such as doctor's diagnosis and treatment feedback, patient follow-up, and theoretical knowledge of nursing, can all complement each other and fill up the shortcomings of knowledge (Liu, Luo, Hu, & Luo 2022). To prioritize the overarching objective of enhancing nursing care performance, it is crucial to continuously evaluate and refine the methods to gauge the effectiveness of theoretical outcomes. Unlike some approaches, this assessment involves active participation from all individuals in understanding and addressing their health and needs. Maslow's hierarchy of needs theory has deeply studied human needs and has been widely used in educational practice. "Integration of medical care" is a collaboration model between medical care and nurses with the patient as the center and rapid recovery as the goal (Liu, Luo, Hu, & Luo 2022). Soon, as a Family Practice Nurse, my ultimate aim will be to provide comprehensive care to patients and their families, guided by a thorough assessment to determine where to begin and which unmet needs require attention.  Career planning and many other aspects will be taken care of; and more involved in learning and have a better grasp of knowledge and skills (Liu, Luo, Hu, & Luo 2022). This approach aligns with Maslow's theory and prioritizes patients' conditions.
Liu, Xiang, J., Luo, F., Hu, X., & Luo, P. (2022). The Study of Maslow's Hierarchy of Needs Theory in the Doctor-Nurse Integration Teaching Method on Clinical Interns. Journal of Healthcare Engineering, 2022, 6388068–4. https://doi.org/10.1155/2022/6388068
Activity Learning Outcomes
Through this discussion, the student will demonstrate the ability to:
Demonstrate logical and creative thinking in the analysis and application of a theory to nursing practice. (PO 2 and 5) Weeks 2, 6
Examine broad theoretical concepts as foundational to advanced nursing practice roles. (PO 1 and 2) Weeks 1, 2, 4
Analyze theories from nursing and relevant fields with respect to the components, relationship among the components, and application to advanced nursing practice. (PO 1) Weeks 4, 6
Due Date: Sunday, 11:59pm MT
A 10% late penalty will be imposed for discussions posted after the deadline on Wednesday, regardless of the number of days late. NOTHING will be accepted after 11:59pm MT on Sunday (i.e. student will receive an automatic 0). Week 8 discussion closes on Saturday at 11:59pm MT.
Total Points Possible:  75
Requirements:
Discussion Criteria
Application of Course Knowledge: The student post contributes unique  perspectives  or insights gleaned from personal  experience  or examples from the healthcare field. The student must accurately and fully  discuss  the topic for the week in  addition  to providing personal or professional  examples. The  student must completely answer the entire initial  question.
Engagement in Meaningful Dialogue: The student responds to a student peer and course faculty to further dialogue.
Peer Response: The student respondssubstantively to at least one topic-related post by  a  student peer. A substantive post  adds content  or insights or asks  a  question that will add to the  learning  experience and/or generate discussion.
A post of "I agree"  with a repeat of the other student's post  does  not count as a substantive  post.  A collection of shallow posts does not equal a  substantive post .
The peer response must occur on a separate day from the initial posting.
The peer response must occur before Sunday, 11:59 p.m. MT.
Faculty Response: The student responds substantively  to at least  one question by course faculty. The faculty question may be directed to the student, to another student, or to the entire class.
A post of "I agree"  with a  repeat of the faculty's post  does  not count as a substantive  post.  A collection of shallow posts does not equal a  substantive post .
The faculty response must occur on a separate day from the initial posting.
Integration of Evidence:The student post provides support from  a  minimum of one scholarly in-text citation with a matching reference and assigned readings or online lessons, per discussion topic per week.
What is a scholarly resource? A scholarly resource is one  that comes  from a professional, peer-reviewed  publication  (e.g., journals and government  reports such as those  from  the FDA or (CDC).
Contains references for sources cited
Written by a professional or  scholar  in the field and indicates credentials of  the author(s)
Is no more than 5 years old for  clinical  or research articles
What is not considered  a  scholarly resource?
Newspaper articles and layperson literature (e.g., Readers Digest, Healthy Life Magazine, Food, and Fitness)
Information from Wikipedia  or  any wiki
Textbooks
Website homepages
The weekly lesson
Articles in healthcare and nursing-oriented trade magazines, such  as  Nursing Made Incredibly Easy and RNMagazine (Source: What  is a scholarly article.docx; Created 06/09  CK/CL   Revised: 02/17/11,  09/02/11 nlh/clm)
Can the lesson for the week  be  used as a scholarly source ?
Information from the weekly lesson  can  be cited in a posting; however, it is  not  to be the sole source  used  in the post.
Are resources provided from CU acceptable sources (e.g., the readings for the week)?
Not as a sole source  within the  post. The textbook and/or assigned  (required)  articles for the week can be used, but  another  outside source must be cited  for full  credit. Textbooks are not  considered scholarly sources  for the purpose of  discussions.
Are websites acceptable as  scholarly resources for discussions?
Yes, if they are  documents  or  data cited from credible websites. Credible websites usually end in .gov or edu however, some .org sites that belong to professional associations (e.g., American Heart Association, National League for Nursing, American Diabetes Association) are also considered credible websites. Websites ending with .com are not to be used as scholarly resources.
Professionalism in Communication: The post presents information in logical, meaningful, and understandable sequence, and is clearly relevant to the discussion topic. Grammar, spelling, and/or punctuation are accurate.
Wednesday Participation Requirement: The student provides a  substantive  response to the graded discussion question(s) or topic(s),  posted by  the >course faculty (not  a  response to a peer), by Wednesday,  11:59 p.m. MT  of each week.
Total Participation Requirement: The student provides at least three substantive posts (one to the initial question or topic, one to a student  peer,  and one to a faculty question) on two different days during the week.
DISCUSSION CONTENT
Category
Points
%
Description
Application of Course Knowledge:
20
27
Answers the initial discussion question(s)/topic(s), demonstrating knowledge and understanding of the concepts for the week.
Engagement in Meaningful Dialogue With Peers and Faculty
20
27
Responds to a student peer and course faculty furthering the dialogue by providing more information and clarification, adding depth to the conversation
Integration of Evidence
20
27
Assigned readings or online lesson and at least one outside scholarly source are included. The scholarly source is:
Evidence-based, 2) scholarly in nature, 3) published within the last 5 years
Total CONTENT Points= [60 pts]
DISCUSSION FORMAT
Category
Points
%
Description
Grammar and Communication
8
10
Presents information using clear and concise language in an organized manner
Reference Citation
7
9
References have complete information as required by APA
In-text citations included for all references  and references included for all in-text citation
Total FORMAT Points= [15 pts]
DISCUSSION TOTAL= 75 points
Preparing the Assignment
Identify your specialty area of NP practice. Select a nursing theory, borrowed theory, or interdisciplinary theory provided in the lesson plan or one of your own findings. Address the following:
Origin
Meaning and scope
Logical adequacy
Usefulness and simplicity
Generalizability
Testability
Finally, provide an example how the theory could be used to improve or evaluate the quality of practice in your specific setting. What rationale can you provide that validates the theory as applicable to the role of the nurse practitioner.
**To see view the grading criteria/rubric, please click on the 3 dots in the box at the end of the solid gray bar above the discussion board title and then Show Rubric.
Search entries or author
Search entries or author
Filter replies by unread
ReplyReply to Week 4: Nursing Theory (Orig Post Due Wednesday, Responses Due Sunday)
Replies are only visible to those who have posted at least one reply.
Top
.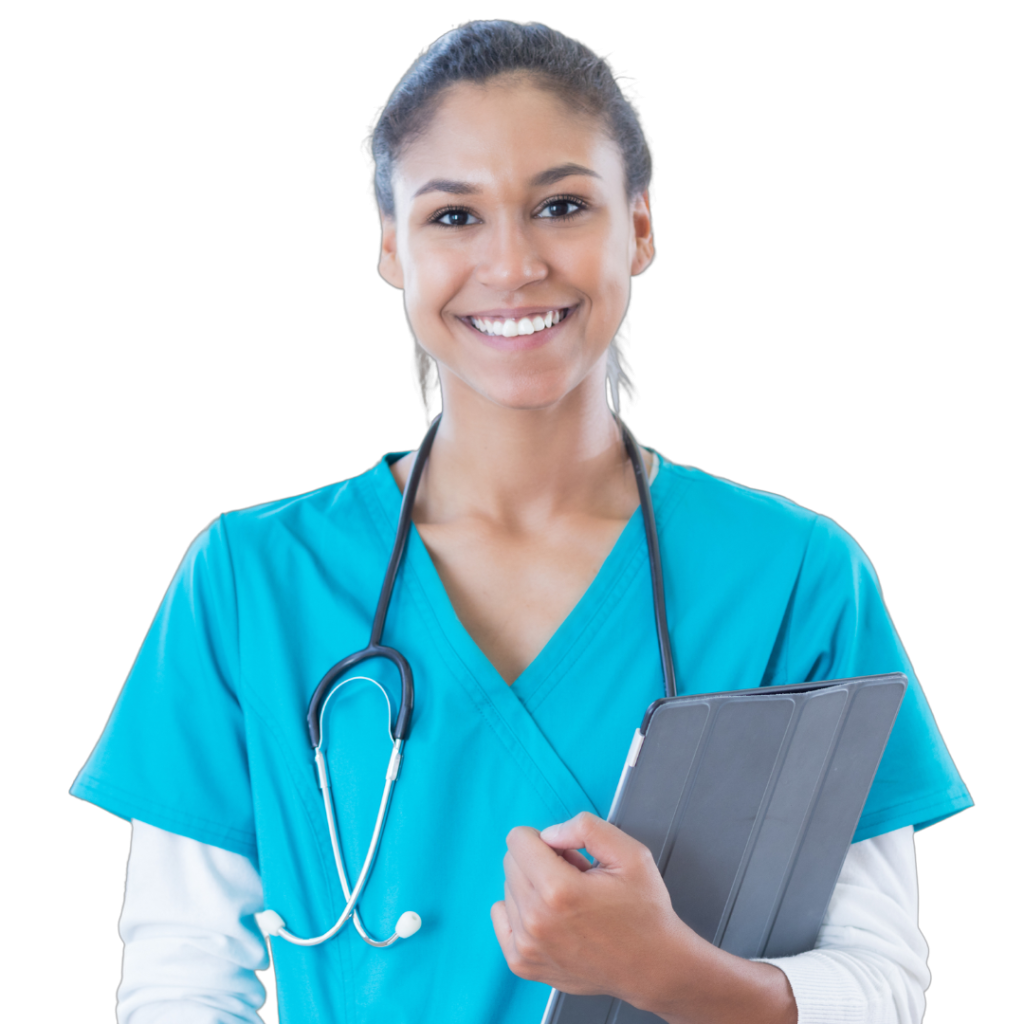 Don't wait until the last minute
Fill in your requirements and let our experts deliver your work asap.