NR 305 Mental Health Assessment: Amka Oxendine (iHuman) (Graded)
NR305 Week 6 iHuman Nurse Notes Template
Week 6 Mental Health Assessment: Amka Oxendine
Name:
Date: 14th October 2023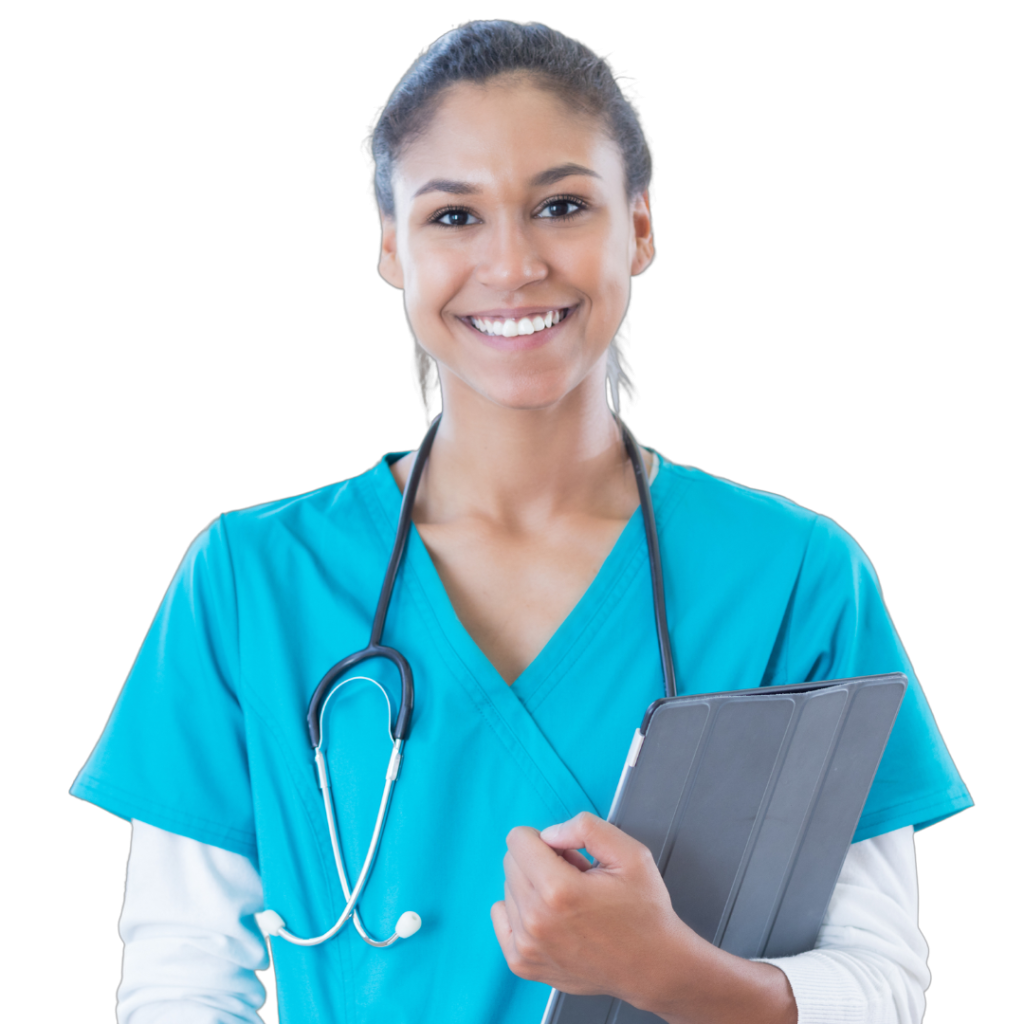 Struggling to Meet Your Deadline?
Get your assignment on NR 305 Mental Health Assessment: Amka Oxendine (iHuman) (Graded) done on time by medical experts. Don't wait – ORDER NOW!
Complete each item below:
Complete each item below:
Situation
A 19-year old female, Amka Oxendine is brought to the ED by the EMS for acetaminophen ingestion complaining of nausea and abdominal pain. EMS reported ingestion of 15 (500mg) extra strength acetaminophen pills for suicidal ideation (SI) following a phone conversation with her boyfriend. Amka Oxendine however denies ETOH, illicit/recreational drug use and abuse, or abuse of other prescription drugs. She further denies use of other OTC or herbal medications. She called the EMS 4 hours later complaining of abdominal pain and nausea but denied upper/lower GI bleeding, vomiting, or palpitations. Latest laboratory findings revealed a serum acetaminophen was 150 mcg/mL. Other laboratory findings were within normal limits (WNL). Provider initiated IV in LAC NAC and suicide precautions. Today, patient denies nausea, vomiting, abdominal pain, chest pain/discomfort, difficulty breathing, palpitations, or shortness of breath) (SOB). She reports feeling stressed, lonely, and overwhelmed. She also reports a family history of depression (father) and anxiety (father and mother).
Background
Patients was diagnosed with MDD (major depressive disorder) at 15-years old during her high school years. She has been on daily fluoxetine (Prozac) 20mg PO since she was 16-years old. She had her last fluoxetine dose yesterday in the morning. She is presently attending psychotherapy which she reports being effective. Her social life reveals that she is currently stressed in college where she has no friends, she is failing in her academics, and her boyfriend recently broke up with her. She has previously attempted suicide. She also reports occasional loss of appetite, excess or less sleep, and wanting to be left alone most of the time. She however denies fever, intentional/unintentional weight loss, or anxiety.
Assessment
Patient is AOX4. She exhibits no signs of cardiovascular or respiratory distress. IV site and surrounding left antecubital arm has erythema, skin is warn, pale, and diaphoretic, there is multiple scarring on medial thigh bilaterally.
Vital Signs: Blood Pressure (BP)-116/74mmHg, Pulse-66bpm, RR-12cycles/min, SPO2-96%, Code status- Full code.
Recommendation
Administration of Diphenhydramine 50 mg as prescribed & PRN for urticaria
Obtain 1:1 sitter for SI precautions
Discuss with the patient considerations of involvement of her family for psychosocial support and part of the coping strategy
Considering that this patient is at high risk of suicide and recurring depression based on her medical history and age, recommend an appropriate community support group.
Recommend increased dosing of current antidepressant for optimal outcome
If Ms. Oxendine resided in your community, would appropriate services be available for her? List two specific community resources in your area that would benefit Ms. Oxendine. Provide the names and website addresses (URL).
Aurora Behavioral Health which can be accessed via https://www.aurorasandiego.com/programs/san-diego-outpatient-services
Suicide Prevention Lifeline: 1-800-273-8255 (1-800-273-TALK)
In a one paragraph response, what findings in your iHuman assessment led you to select these two community resources for Ms. Oxendine? What services do they provide?
Patient Amka Oxendine's history indicates that she has an underlying diagnosis of MDD (major depressive disorder) with multiple suicide attempts. Therefore, she would benefit immensely from an intense outpatient program that includes both behavioral and psychopharmacological services. Evidence from currently existing literature indicates that suicide attempts result from maladaptive behavior, cognition, and affective responses to stressors (Oud et al., 2019). The same factors predispose adolescents to depressive episodes. Cognitive behavioral therapy (CBT) is a psychotherapeutic intervention provided by Aurora Behavioral Health to address skill deficits cognitive and behavioral components. The former addresses deficits in interpersonal relations and coping skills. The latter addresses deficits in cognitive distortions, and automatic thoughts to promote emotion regulation and supportive relationships. The suicidal prevention lifeline resource will be helpful in reaching out for help during a suicidal crisis or when she feels suicidal.
In a one paragraph response, do you feel there are adequate resources available for patients suffering from mental health concerns and/or addiction residing in your area? Why or why not?
Initially, the COVID-19 epidemic had restricted that availability of most mental healt resources in my community to online/virtual, which inconvinienced both providers and patients to an extent. Patients felt lonely and secluded in omes but not anymore. Currently, such concerns are a non-issue as the environment has normalized. Therefore, I feel that there are adequate resources for mental health/addiction in my community.
References
Oud, M., De Winter, L., Vermeulen-Smit, E., Bodden, D., Nauta, M., Stone, L.,& Stikkelbroek, Y. (2019). Effectiveness of CBT for children and adolescents with depression: A systematic review and meta-regression analysis. European psychiatry, 57, 33-45.
Tylenol overdose is now an extremely common issue plaquing both pre-teens and teenagers. Tylenol is readily available in homes and can be purchased in any store. Death from overdosing on Tylenol is rare unless 40 or more 325mg tablets are consumed but Tylenol overdosing can cause a serious toxicity which can lead to liver damage. If not treated this can lead to liver failure and a liver transplant would be inevitable. The sad part to this is how uneducated people are and unwilling to explain to children the seriousness of this medication. The youngest overdose of Tylenol I had on pediatrics was an eight-year-old. I think I was still playing with Barbie dolls at 8. But today's society with social media has made many children grow up to fast. This child experienced social media bullying. And now parents are not allowed to say anything, teachers' hands are tied, so children are tormented with no way to respond. And have advocacy in schools because of the retaliation of parents to sue schools. Back when the dinosaurs roamed, my childhood, we battle it out and then skip home as friends or be put in detention and our parents would be called. Kids should be allowed to be kids. Not be in a hospital on a 1 to 1 psych watch.
This simulation I thought was informative. College student, failing school, no friends, except a boyfriend, who triggered the suicide attempt by breaking up with Ms. Oxendine. Typical high school drama. The part I would have been interested in exploring more, her past. Diagnosed at 15 with depression, medication at 16, attempted suicide in high school, why? How? What triggered her then? What was used? How long has she seen a psychiatrist? And what started her cutting? Her family history? Her living situation? As a nurse these are just some questions that would be of importance to uncover in aiding in the treatment and follow up care of Ms. Oxendine. Also, what phase of her Tylenol OD was she in. She was pale, diaphoretic, had abdominal pain and nausea but when admitted to the ER denied both symptoms. I feel it would have been beneficial to have her liver function tests posted. I did like the simulation for displaying that she was having a reaction to the NAC and we had to respond to that issue.
What I did learn was what my town had available for children, teens, young and older adults. My town actually has a stigma free task force devoted to mental health awareness with a Facebook page, and a mental health center to where patients and family are able to attend classes, information, and treatment in any area of mental health and awareness. The task force also goes into the middle schools and high school teaching mental health issues, suicide, and mental health first aid.
Agrawal, S., Khazaeni, B., Acetaminophen Toxicity. (updated 2023 June 9): Stat Pearls Publishing, https://www.ncbi,nlm.nih.gov/books/NBK441917/
Assignment
Purpose
The purpose of this assignment is for learners to demonstrate completing a mental health assessment on a virtual patient.
Course Outcomes
This assignment enables the student to meet the following course outcomes:
CO 1: Demonstrate a head to toe physical assessment. (PO 1)
CO 2: Differentiate between normal and abnormal health assessment findings. (PO 4)
CO 3: Describe physical, psychosocial, cultural, and spiritual influences on an individual's health status. (PO 1)
CO 4: Demonstrate effective communication skills during health assessment and documentation. (PO 3)
CO 5: Identify collaborative opportunities for health promotion, risk reduction, and disease prevention. (POs 1, 2)
CO 6: Demonstrate professional behavior and caring during patient interactions. (POs 6, 7)
Due Date
Sunday 11:59 p.m. MT at the end of Week 6
Total Points Possible
This assignment is worth 150 points.
100 points – Case Completion
50 points – Nurse Notes Responses
Late Assignment Policy
If the assignment is not submitted by due date, a late deduction will be applied. See rubric below.
Directions
Access the Amka Oxendine case assignment by locating the case in the Week 6 Module menu under Application to Practice. If prompted, select to load the case in a new browser window. Note: it may take a few moments for iHuman cases to load in our web browser.
Select Proceed and begin by answering the Prework questions. Your prework answers are not graded. The questions are intended to get you thinking about the case. You will continue to select the Proceed button to move you through the entire case.
Begin the case and complete these sections: (100 points total, immediate feedback/grade will be provided to you by iHuman when complete)

EHR Review
Health History
Physical Assessment
Note: there is no time limit on completing cases

As you move through your first attempt and once you complete the case, you will receive feedback from the "Expert" on the important findings that you included (or should have included), and information that should have been collected on the health history and physical assessment. The system will also tell you if you asked questions or performed assessments that are considered extraneous or inappropriate for that particular case. Review this information carefully and take notes to be used on your second attempt, if you would like to work toward a higher score.
If you must leave the case for any reason before you have totally completed it, the program will save your spot and will return you to the same point when you re-enter the case. (Look for the green "Resume" arrow at the bottom of the screen.) If you had fully completed a section, you will be able to review the section, but you will not be able to change your answers. You will only be able to move forward in the case.
Nurse Notes (50 points) are completed outside of iHuman and are graded by your instructor. To complete the Nurse Notes, download and save the required template below under Template. Rename the template as Your Last Name Week 6 Nurse Notes. This must be saved as a Microsoft Word document (.docx). Save it to your computer or flash drive in a location where you will be able to retrieve it later. Type your answers directly on the saved document. When your Nurse Notes answers are completed, save and close the template. Click the Submit button at the top of this page to upload your completed assignment.
When you have completed a case review the final score and feedback provided by iHuman. You have the option to complete this case a second time before the submission deadline (total of 2 attempts) to improve your score. Your instructor will convert your highest score in iHuman to points earned in the grading rubric. Scores are adjusted based on your performance level. (See grading rubric.)
Template
Week 6 Nurse Notes TemplateLinks to an external site.
iHuman Support
Click the blue question mark icon at the bottom right of your iHuman screen at any time to access iHuman Resources. A menu will appear to assist with trouble shooting. Click "Help" from the menu to contact iHuman Support.
**Academic Integrity**
Chamberlain College of Nursing values honesty and integrity. All students should be aware of the Academic Integrity policy and follow it in all discussions and assignments.
By submitting this assignment, I pledge on my honor that all content contained is my own original work except as quoted and cited appropriately. I have not received any unauthorized assistance on this assignment.
Rubric
iHuman Case Assignments – Rubric
Criteria
Ratings
Pts
This criterion is linked to a Learning Outcome iHuman ScoreInstructor to enter student's highest score achieved for the iHuman Case here.
100 pts i-Human score of 90-100 90 pts i-Human score of 80-89 80 pts i-Human score of 70-79 70 pts i-Human score of 60-69 60 pts i-Human score of 50-59 50 pts i-Human score of 40-49 40 pts i-Human score of 30-39 30 pts i-Human score of 20-29 20 pts i-Human score of 10-19 0 pts No Score
100 pts

This criterion is linked to a Learning Outcome SBAR Note1.All components of SBAR (Situation, Background, Assessment, Recommendations) addressed; 2. Appropriate information in each section; 3. All key findings mentioned; 4. Data is well organized and concise.
20 pts All four criteria met. 1. All components of SBAR (Situation, Background, Assessment, Recommendations) addressed; 2. Appropriate information in each section; 3. All key findings mentioned; 4. Data is well organized and concise. 18 pts One criterion is missing. 16 pts Two criteria are missing. 8 pts Three criteria are missing. 0 pts All criteria are missing.
20 pts

This criterion is linked to a Learning Outcome Paragraphs1.Thoroughly answers the questions in a detailed manner.

2. Fully demonstrates an understanding of ongoing patient needs.

3. Response includes specific resources or references as requested in the questions.
20 pts All criteria met 1.Thoroughly answers the questions in a detailed manner. 2. Fully demonstrates an understanding of ongoing patient needs. 3. Response includes specific resources or references as requested in the questions. 18 pts Answers the questions and demonstrates understanding of ongoing patient needs. Response includes specific resources or references as requested in the questions. Answer is not detailed. 16 pts Partially answers the questions and partially demonstrates understanding of ongoing needs. Resources or references included but are not specific to this case. 8 pts Minimally answers the questions and minimally demonstrates knowledge and understanding of course concepts. No resources or references included. 0 pts Did not answer the questions.
20 pts

This criterion is linked to a Learning Outcome Clarity of Writing1.Excellent mechanics; 2. Well organized, clear, and logical; 3. Professional writing style; 4. Proper grammar, punctuation, and spelling.
10 pts All criteria met 1.Excellent mechanics; 2. Well organized, clear, and logical; 3. Professional writing style; 4. Proper grammar, punctuation, and spelling. 8 pts One criterion is missing. 6 pts Two criteria are missing. 4 pts Three criteria are missing. 0 pts All criteria not met.
10 pts

This criterion is linked to a Learning Outcome Late Deduction
0 pts 0 points deducted Submitted on time. 0 pts Not Submitted on Time – Points deducted 1 day late= 7.5 deduction; 2 days late= 15 deduction; 3 days late= 22.5 deduction; 4 days late= 30 deduction; 5 days late= 37.5 deduction; 6 days late= 45 deduction; 7 days late= 52.5 deduction
0 pts

Total Points: 150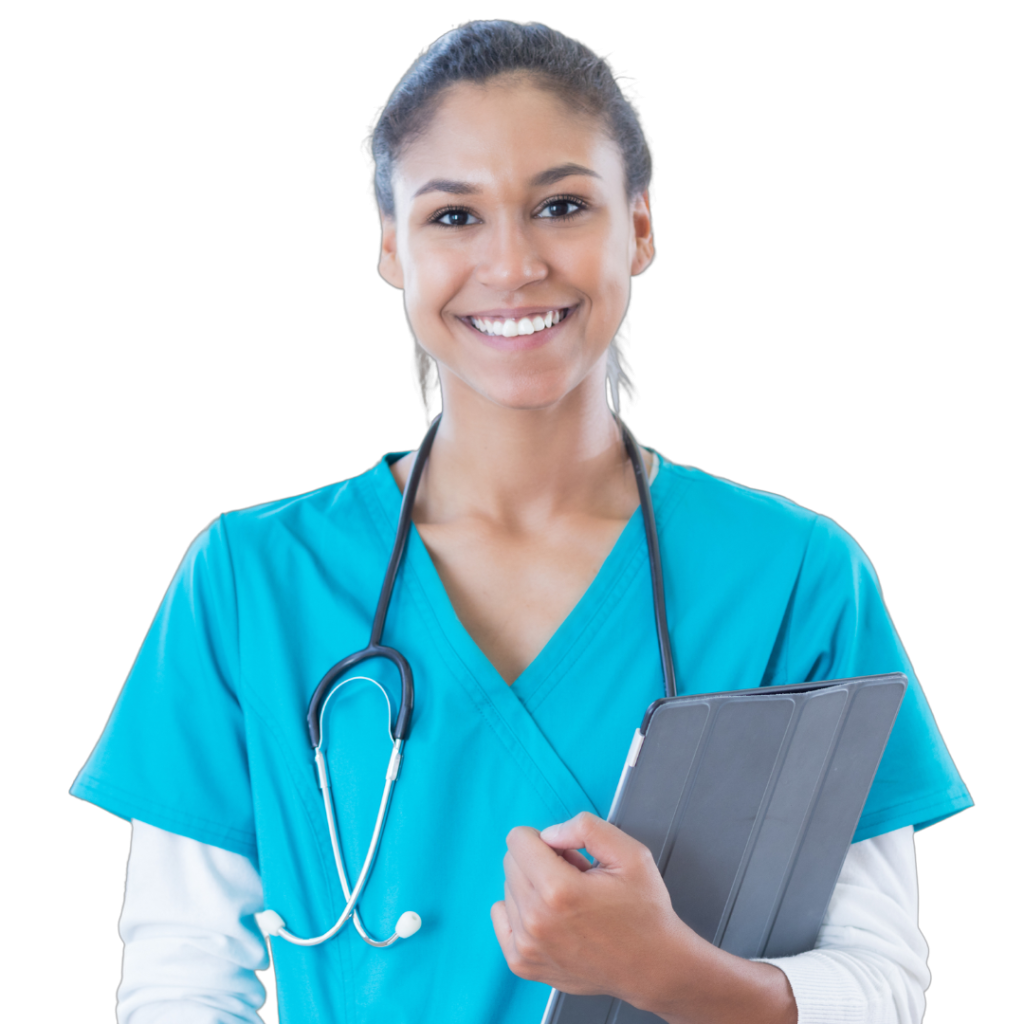 Don't wait until the last minute
Fill in your requirements and let our experts deliver your work asap.