HEALTH PROMOTION IN MINORITY POPULATIONS NRS 429
HEALTH PROMOTION IN MINORITY POPULATIONS NRS 429
The American healthcare system is faced with the great challenge of inequality which displays a disproportionate impact on marginalized communities, including people of color (Boyd et al., 2020). Such inequalities are the reason behind the gaps in the acquisition of health insurance coverage, leading to uneven access to care services and poor health outcomes among the minority populations. Additionally, studies show that African Americans are significantly impacted by these inequalities contributing to the high prevalence of chronic conditions such as hypertension and diabetes, in addition to the increased mortality rates among this minority population. This discussion provides an analysis of the health status of African Americans, as part of the minority population, in comparison to the national average.
Health Status of African Americans
African Americans make up approximately 13.4% of the United States population. The current health status of black Americans displays an increased prevalence of chronic conditions such as hypertension, obesity, cardiovascular diseases, sexually transmitted infections, and diabetes as compared to whites. Increased morbidity and mortality rates among African Americans have been associated with several economic and social factors. For instance, studies show that African Americans have a more likelihood of not seeing a doctor when they are sick, as a result of high healthcare costs (Yearby, 2018). Despite the significant advances in the current healthcare system in the U.S., there is still evidence reporting that racial and ethnic minorities such as black Americans still receive a lower quality of care services leading to poor health outcomes as compared to the whites. As of 2019 August, it was reported that approximately 68 million people had been covered by the Medicaid program, with black Americans accounting for 20%. Given that most black Americans have lower social and economic status, they tend to be poorer than other demographic groups, hence making it harder for them to enroll in health insurance programs like Medicaid.
Click here to ORDER an A++ paper from our Verified MASTERS and DOCTORATE WRITERS: HEALTH PROMOTION IN MINORITY POPULATIONS NRS 429
Health Disparities
The death rate among African Americans has declined by about 25% over the past 17 years precisely for populations above the age of 65 years, as reported by the Centre for Disease Control and Prevention (CDC). However, studies also show that young African Americans have a higher probability of dying at an early age as a result of increased risks for stroke, heart disease, cancer, pneumonia, diabetes, and HIV/AIDs among other conditions, as compared to their white counterparts. Social factors common among this minority group contributing to the above-mentioned health disparities include unemployment, smoking, alcoholism, obesity, sedentary lifestyle, and poverty among others (Bell et al., 2020). Consequently, this group of individuals is also faced with nutritional challenges such as unfavorable nutritional environments, food deserts, food swamps, and food insecurities. For instance, black Americans are associated with poverty and a low level of education, which makes it hard for them to access quality and healthy foods as compared to the economically rich racial majorities. They end up consuming fast foods, among other unhealthy foods, which increases their risk of cardiovascular conditions and obesity.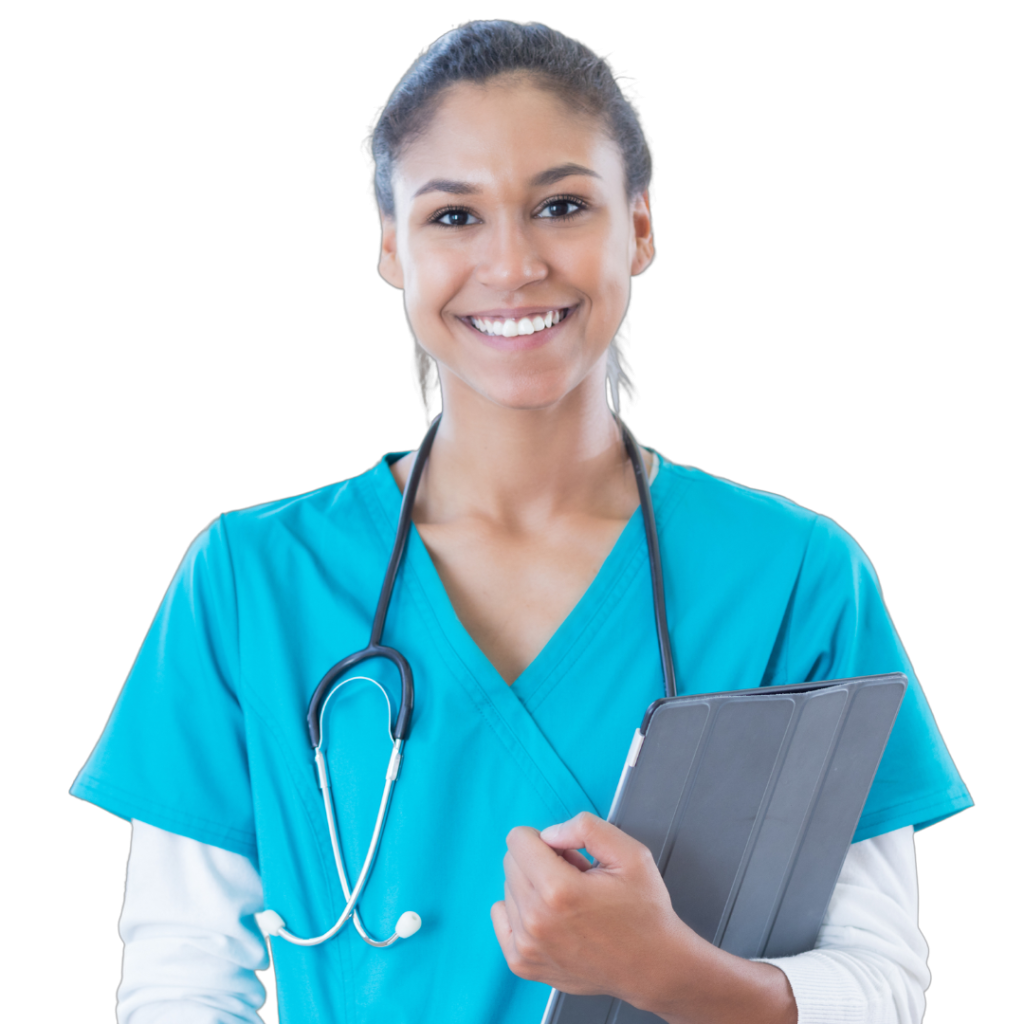 Struggling to Meet Your Deadline?
Get your assignment on HEALTH PROMOTION IN MINORITY POPULATIONS NRS 429 done on time by medical experts. Don't wait – ORDER NOW!
Barriers to Health
Various barriers to the accessibility of quality health care services have been identified for the African American population. Predominating barriers include decreased understanding of care plans, inability to pay for care services, lack of transportation to care facility, and the inability of incorporating the recommended health care plans into their routine daily living pattern. These barriers are associated with several cultural, educational, socio-political, and socioeconomic factors. For instance, cultural beliefs among African Americans promoting unhealthy eating habits and sedentary lifestyle, in addition to failure to follow up on routine screening, negatively affects their overall health and utilization of healthcare services irrespective of their social or financial status (Lewis & Dyke, 2018). Consequently, the low socio-economic status among African Americans in terms of low income, unemployment, low education level, and occupation status is also a significant inhibitory factor towards accessibility to quality healthcare services. Lastly, as part of the minorities, blacks in the U.S have limited political influence towards the development of appropriate policies such as the "Obama Care," to promote their access to quality care services.
Health Promotion Activities
With regard to the numerous health disparities affecting African Americans, several health promotion activities have been proposed over the years to help promote the health and well-being of this minority group. The self-help initiative was introduced among African Americans to promote taking personal responsibility for their health and improving their quality of life. Self-help health promotion practices among black Americans include routine screening for predominating health conditions, physical exercise, healthy diet plans, adoption of recommended care plans, and disease prevention practices at home (Fletcher et al., 2018). Consequently, for the religious members of the community, faith-basedorganizationslike churches have promoted structural health promotion activities including education, health fairs, and smoking cessation among others.
Approach for Health Promotion and Disease Prevention
One of the most effective approaches that can be utilized by African Americans in promoting their health as part of the care plan is the adoption of Pender's health promotion model. According to the CDC, black Americans are at high risk of chronic diseases, with cardiovascular diseases being the leading cause of death among this group of individuals. Health promotion practices focusing on lifestyle modification have displayed great significance in reducing the risks of cardiovascular diseases. Pender's health promotion model, on the other hand, provides a foundation promoting the examination of the background influences of this minority population, in line with the health promotion practices that can lead to a healthy lifestyle (Fletcher et al., 2018). At the primary level, this model encourages regular exercise and a healthy diet to prevent chronic diseases and promote healthy living. At the secondary level, the model promotes routing screening for hypertension, diabetes, and cancer among other common diseases. Lastly, at the tertiary level, the model promotes education programs and rehabilitation among the affected individuals.
Cultural Beliefs and Practices
Other than social and economic factors, several cultural factors among black Americans must be considered when developing the most effective care plan. Some of such cultural beliefs include lack of trust in complementary medicine, misconceptions about immunization, and strong religious beliefs against organ donation among other medical procedures. With the theory of cultural humility, clinicians can now come up with flexible care plans, while still upholding the patients' cultural values and beliefs (Boyd et al., 2020). This theory is based on the importance of preventing cultural discrimination and promoting the equal provision of care to the culturally diverse population.
Conclusion
Health promotion practices are crucial among the general population in disease prevention and improved quality of life. Minority populations such as African Americans, are faced with numerous health disparities as compared to the whites, hence the need for more health promotion activities. However, when coming up with a care plan for this minority population, it is necessary to identify and respect their cultural values and beliefs to promote positive outcomes.

References
Bell, C. N., Sacks, T. K., Tobin, C. S. T., & Thorpe Jr, R. J. (2020). Racial non-equivalence of socioeconomic status and self-rated health among African Americans and Whites. SSM-population health, 10, 100561.https://doi.org/10.1016/j.ssmph.2020.100561
Boyd, R. W., Lindo, E. G., Weeks, L. D., & McLemore, M. R. (2020). On racism: a new standard for publishing on racial health inequities. Health Affairs Blog, 10(10.1377). https://doi.org/10.1377/hblog20200630.939347
Fletcher, G. F., Landolfo, C., Niebauer, J., Ozemek, C., Arena, R., & Lavie, C. J. (2018). Promoting physical activity and exercise: JACC health promotion series. Journal of the American College of Cardiology, 72(14), 1622-1639. https://doi.org/10.1016/j.jacc.2018.08.2141
Lewis, T. T., & Van Dyke, M. E. (2018). Discrimination and the health of African Americans: The potential importance of intersectionalities. Current Directions in Psychological Science, 27(3), 176-182. https://doi.org/10.1177/0963721418770442
Yearby, R. (2018). Racial disparities in health status and access to healthcare: the continuation of inequality in the United States due to structural racism. American Journal of Economics and Sociology, 77(3-4), 1113-1152. https://doi.org/10.1111/ajes.12230
Assessment Description
Select an ethnic minority group that is represented in the United States (American Indian/Alaskan Native, Asian American, Black/African American, Hispanic/Latino, Native Hawaiian, or Pacific Islander). Using health information available from Healthy People, the CDC, and other relevant government websites, analyze the health status for this group.
In a paper of 1,000-1,250 words, compare and contrast the health status of your selected minority group to the national average. Include the following:
Describe the ethnic minority group selected. Describe the current health status of this group. How do race and ethnicity influence health for this group?
Health Promotion in Minority Populations
Health promotion measures are a core component of lowering the general cost of healthcare. The health promotion measures emphasize on disease prevention and promote wellness programs such as educating the public on healthy behaviors, community health surveillance, emphasizing on behavioral change, societal change and general awareness on maintaining a healthy lifestyle (CDC – Healthy Communities Program – Journal Articles on Successes – NCCDPHP: Community Health, 2019). The minority groups refer to the people who are disadvantaged in the society because of race, ethnicity, disability, gender or sexual orientation. These groups experience disparities in access to quality care and are often likely to experience difficulty in accessing quality care services. This paper aims at discussing the health promotion measures among the minority native Hawaiian in the US.
Identification and Description of Selected Minority Group
The selected minority group is the native Hawaiian. This is a racial group from the original people of Hawaii, that is the Guam, Samoa or the other groups of the pacific islanders. The 2019 US census data reveals that there are about 1.4 million native Hawaiian which makes up to 04 percent of the total US population (Native Hawaiian/Other Pacific Islander – The Office of Minority Health, 2019). Majority of this population reside in Hawaii, however there are distributed throughout the country with state of California, Washington, Texas, Nevada, Utah, Florida, Nevada, Oregon New York and Arizona having a sizeable number of these groups. It is also known to have a higher percentage of youth population compared to the native white Americans. The statistics reveal that about 29.9 percent of this group are below the age of 18 years compared to the 18.8 percent of the non-Hispanic whites (Native Hawaiian/Other Pacific Islander – The Office of Minority Health, 2019).
In terms of education, according to the 2019 census report, 88. 7 percent of the native Hawaiian had a high school diploma or higher qualification compared to 93.3 percent of the non-Hispanic whites. Of this population only 23. 8 percent had a bachelors degree or higher as compared to the 36.9 percent of the non-Hispanic whites. Moreover, in terms of attainment of professional degrees, only 7.4 percent of the native Hawaiian had this attainment compared to the 14,3 percent of the whites. Economically, the data from the 2019 Census Bureau show that median household income for native Hawaiian was $66,695 compared to $ 71,664 for the non-Hispanic whites. Additionally, in terms of poverty level, 14 percent of the native Hawaiian live-in poverty compared to the 9,0 percent of the whites. The report also reveals a higher rate of unemployment among this group which was estimated at 5.9 percent compared to the 3,7 percent for the whites.
What are the health disparities that exist for this group? What are the nutritional challenges for this group?
Discuss the barriers to health for this group resulting from culture, socioeconomics, education, and sociopolitical factors.
What health promotion activities are often practiced by this group?
Describe at least one approach using the three levels of health promotion prevention (primary, secondary, and tertiary) that is likely to be the most effective in a care plan given the unique needs of the minority group you have selected. Provide an explanation of why it might be the most effective choice.
What cultural beliefs or practices must be considered when creating a care plan? What cultural theory or model would be best to support culturally competent health promotion for this population? Why?
Cite at least three peer-reviewed or scholarly sources to complete this assignment. Sources should be published within the last 5 years and appropriate for the assignment criteria and public health content.
Prepare this assignment according to the guidelines found in the APA Style Guide, located in the Student Success Center.
This assignment uses a rubric. Please review the rubric prior to beginning the assignment to become familiar with the expectations for successful completion.
You are required to submit this assignment to LopesWrite. A link to the LopesWrite technical support articles is located in Course Resources if you need assistance.
The U.S. is a land of diverse cultural backgrounds and heritage with many different types of people based on their racial composition, beliefs, social statuses and views. The minority races are projected to become the majority in the next twenty years based on figures from federal agencies. As such, the increased diversity implies that healthcare providers and organizations must develop strategies focused on health promotion to reduce the overall healthcare cost in the country (Velasco-Mondragon et al., 2017). The diverse minorities have different cultural perspectives that affect accessibility, affordability, and quality of care provided. Therefore, health promotion can help minority populations lower cost of care and increase accessibility. As such, the paper compares and contrasts the health status of the Hispanic American population to the national average by looking at different components that define health and related services.
Description of the Ethnic Minority & Current Health Status
The Hispanic population comprises of individuals that have ancestry or origin in Cuba, Mexico, South and Central America, Puerto Rico and other Spanish cultures and background. The Census Bureau estimates that there are close to 60 million Hispanic or Latino people in the country. Imperatively, Hispanic is the largest racial minority group in the country as it constitutes about 19% of the general population. Again, it is projected that by 2060, Hispanics living in the U.S. will account for about 28.6% of the total population (Census Bureau, 2019). The Latino population is concentrated in ten states with most of them having over one million people of this minority group. These ten states include California, Arizona, New Mexico, Colorado, Georgia, Florida, Illinois, Texas, New Jersey and New York. Hispanics have a rich cultural background in food and value family life and are fluent Spanish speakers (HHS, 2020). Their cultural practices are heavily influenced by the Spanish culture.

Health Status
The health status of this population can be evaluated through different aspects that include uptake of medical or health insurance, access to health services and prevalence of lifestyle conditions among other socioeconomic determinants of health. Hispanics have limited insurance coverage compared to the general population. Hispanics constitute the highest number of uninsured individuals in the country. Figures from the Census Bureau show that in 2017, only 49% of Latino Americans had private insurance compared to the white Americans where close to 75% had medical covers. The Bureau also shows that more Hispanics depend on public health coverage than their non-Hispanic white counterparts (Census Bureau, 2019). About 17.8% of Hispanics did not have health insurance compared to about 6% of the non-Hispanic whites. These figures show that a majority of Hispanics struggle to access health services, especially preventive care.
Studies show that Hispanics are likely to suffer from, and die of, lifestyle conditions like diabetes and heart diseases as well as cancer compared to the general population (Velasco-Mondragon, 2017; Suarez-Balcazar et al., 2018). The health of Latino Americans is impacted by different factors that include limited or lack of access to preventive care services, language barrier, and cultural issues. As indicated, a majority of this population do not have health insurance coverage. The Centers for Diseases Control and Prevention (CDC) asserts that Hispanics are susceptible to diabetes due to cultural factors (CDC, 2020). They are also susceptible to stroke, asthma, obesity, liver disease, and suicide as well as HIV/AIDS. These factors lead to increased health disparities between the Hispanic population and the general population.
Health Disparities and Nutritional Challenges of the Hispanic Ethnic Group
Health disparities are the variations and variables that contribute to inequalities or unequal distribution of healthcare resources among various demographics and population. Disparities also include preventable differences in disease burden, injury and violence or chances to attain optimal health which disadvantaged groups encounter. Specifically, disparities are associated with socioeconomic and environmental conditions of certain populations, especially among groups in racial and ethnic minorities. The Hispanic population faces income disparities leading to high rates of uninsured individuals compared to the general population (Suarez-Balcazar et al., 2018). Hispanics have increased health risk because of limited access to health care services and are 35% more likely to have heart diseases, 50% more likely to have diabetes, and 49% likely to suffer from cancer than the non-Hispanic white counterparts. The Hispanics are 23% more likely to have obesity and 23% less likely to go for colorectal cancer screening (Velasco-Mondragon et al., 2016). These statistics imply that the Hispanic population faces nutritional challenges. The nutritional challenge that exposes the population to a host of lifestyle conditions include having a diet with less recommended amounts of vegetable, whole grains and fruits and high amounts of sodium, sugar and saturated fats way beyond the recommended amounts.
Barriers to Health for Hispanic Population
Hispanic population faces significant barriers to health stemming from culture, socioeconomics, education and sociopolitical aspects. Hispanics are more unlikely to afford the cost of care and access healthcare services due to cultural issues like language barrier. Nurses can only offer effective care if a patient understand the language used by these healthcare providers. For instance, a good number of Hispanics do not understand English and many do not complete their high school education. Hispanic cultural beliefs are diverse as each group among this racial diversity has different cultural cues that nurses and other healthcare providers must understand.
Socioeconomic barriers among the Hispanics entail poor living conditions, low income and high poverty levels than the national average. For instance, one in every four Hispanics does not have a high school certificate (Velasco-Mondragon et al, 2016). The unhealthy lifestyles of the Hispanics increase the risk for developing chronic conditions. Low educational attainment means that an individual cannot be employed in a better workplace environment. Besides not being insured, they face barriers that impact their ability to access better health care services as they cannot afford to pay hospital bills out of pocket.
The sociopolitical factors affecting Hispanics entail changing immigration laws. Recent suggestions by the Trump administration to deport millions of illegal Hispanic migrants may have made many to fear accessing health care services or taking medical insurance (Velasco-Mondragon et al., 2016). The hundreds of undocumented Hispanics in the country increases barriers to better healthcare access as they have to give false information which makes it difficult for health care providers to monitor them closely. The Hispanics fail to return for reviews, making it difficult to provide effective services to them.
Health Promotion Activities Practiced by Hispanics
Health promotion activities are essential in preventing disease conditions in populations. Improving access to affordable services is critical to this population that does not seem to practice effective health promotion activities. Health promotion among the Hispanic should focus on reducing the high disease risk that include hypertension, obesity, and diabetes. Among the activities the population practices to promote health is creation of awareness about the effects of lifestyle conditions like diabetes and obesity. The population also focuses on movement strategy that aims at promotion of physical activity among the people (Avilés-Santa et al., 2017). These health promotions demonstrate the need for the population to increase the drive for more individuals to get medical insurance coverage.
Approach in Health Promotion
An effective health promotion model would be a focus on family and educating members about the need to prevent diabetes and obesity. The nurse should include the patient's entire family into the plan of care. Diabetes is prevalent in the Hispanic culture and the primary level would entail giving basic information to patients on diet and blood sugar control. The nurse should provide an explanation to the patient about a healthy diet, especially one with low sodium, low sugar and low levels of saturated fats. The provider can teach the family how to check for blood sugar levels to ensure that it is at the normal rate. A secondary level model would entail teaching Hispanics with diabetes how and where to be screened for the condition. The healthcare provider should discuss the symptoms and signs of the condition (Avilés-Santa et al., 2017). At the tertiary level, the patients should be taught that untreated hypo and hyperglycemia leads to increased complications and possible hospitalization. The provider should ensure that patients understand the working of their medications to maintain their blood sugars to the appropriate range.
Conclusion
Health promotion is essential, especially among minority populations that experience increased health disparities and barriers. As demonstrated, health care providers and organizations in the country should ensure that they have cultural competencies to develop effective strategic models to promote quality care outcomes among the minority populations.
References
Avilés-Santa, M. L., Heintzman, J., Lindberg, N. M., Guerrero-Preston, R., Ramos, K., Abraído-
Lanza, A. L., … & Papanicolaou, G. (2017, October). Personalized medicine and Hispanic health: improving health outcomes and reducing health disparities–a National Heart, Lung, and Blood Institute workshop report. Biomedical Central, 11(11): 1-12. doi: 10.1186/s12919-017-0079-4
Centers for Diseases Control and Prevention (CDC) (2020). Health of Hispanic or Latino
Population. Retrieved on December 4, 2020 from https://www.cdc.gov/nchs/fastats/hispanic-health.htm
Health and Human Services (HHS) (2020). Profile: Hispanic/Latino Americans. Retrieved on
December 4, 2020 from https://minorityhealth.hhs.gov/omh/browse.aspx?lvl=3&lvlid=64
Suarez-Balcazar, Y., Mirza, M. P., & Garcia-Ramirez, M. (2018). Health disparities:
Understanding and promoting healthy communities. Journal of Prevention & Intervention in the Community, 46(1): 1-6. https://doi.org/10.1080/10852352.2018.1386761
Velasco-Mondragon, E., Jimenez, A., Palladino-Davis, A. G. Davis, D. & Escamilla-Cejudo, J.
A. (2016). Hispanic health in the USA: a scoping review of the literature. Public Health Reviews, 37(31). https://doi.org/10.1186/s40985-016-0043-2
U.S. Census Bureau (2019 August 20). Hispanic Heritage Month 2019. Retrieved on December
4, 2020 from https://www.census.gov/newsroom/facts-for-features/2019/hispanic-heritage-month.html
Culture is the collection of attitudes, customs, and beliefs that distinguishes one group of people from another. Cultural competency is the ability of nurses to provide care to patients without cultural discrimination. As nurses, we are the first people to encounter with patients, creating rapport is very important aspect of building trust between the patient and the care giver. However, different cultures not only assist us in giving a holistic care, but also allows us give patient centered care, which results in good patient outcomes.
When we look at health care disparities, "preventable differences in the burden of disease, injury, violence, or opportunities to achieve optimal health that are experienced by disadvantaged populations," (CDC) (para. 1), the aspect of cultural differences plays a part in it since we have different cultures in the United States. Apart from ethnicity, we have many other cultural differences, like language, race, religious beliefs, historical backgrounds of countries of origin, since America is a diverse country which has accommodated people from different parts of the world.
It's imperative as health care workers to learn and accommodate each cultural difference and preference. As nurses we have major roles in our nursing service delivery, one being to acknowledge the emerging cultural difference, that pose a threat to health equity, by identifying social determinants of health (SDOH) (Brennan Ramirez, Baker, & Metzler, 2008).to effectively provide a family centered care. By gathering information from patients and families, we get to know their preferences in terms of health care services. By identifying these preferences, we can work together to achieve health outcomes, for example, in terms of, language barrier, religious beliefs, food preferences, historical backgrounds from countries of origin and how to handle them.
Cultural competency by Caipirinha's model, gives us an inner reflection on how to deliver a culturally competent care. (Campinha-Bacote, 2011). The model teachers us how to approach this aspect in five different ways namely, culture awareness, being knowledgeable on different cultures, and by having encounters with different cultures, we will posses the skills and desires to put into practice.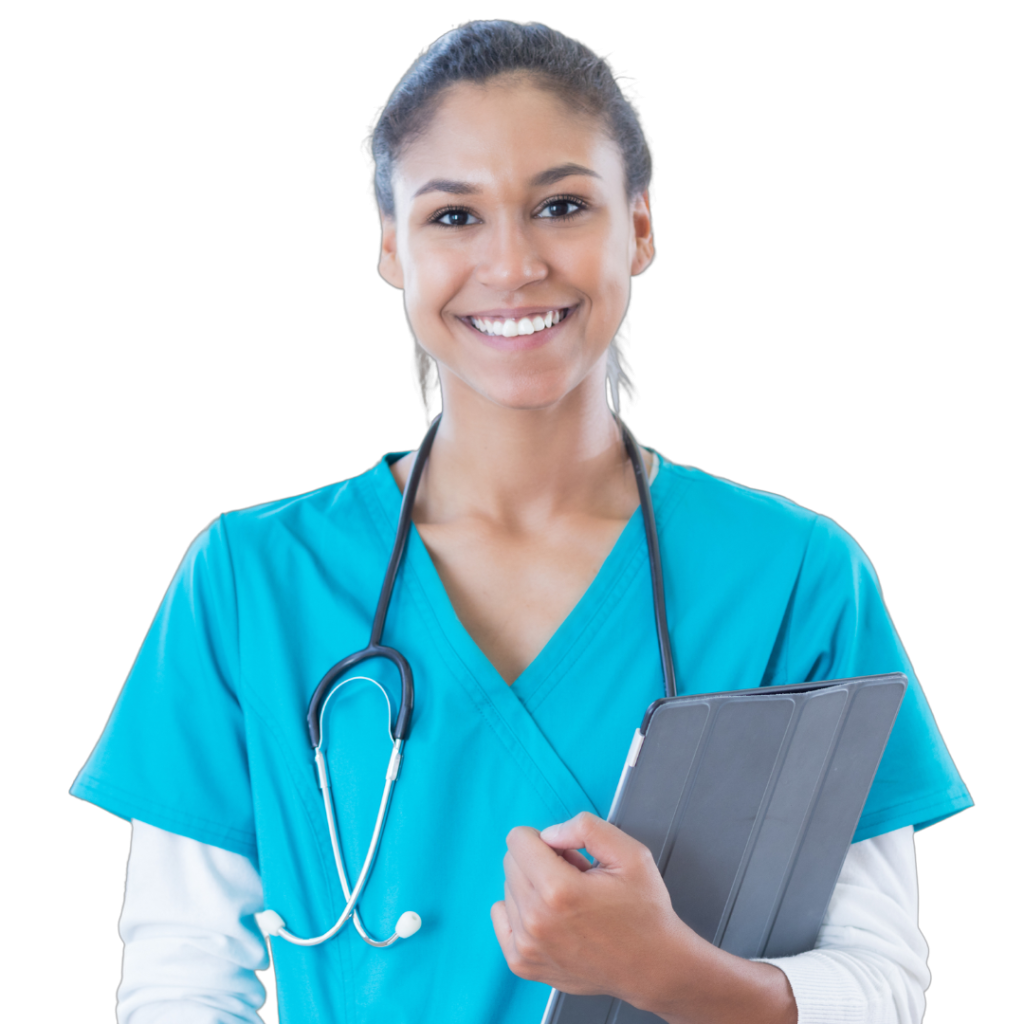 Don't wait until the last minute
Fill in your requirements and let our experts deliver your work asap.