DNP 801 Topic 2 Doctoral Learning Strategies Essay
Doctoral Learning Strategies
Among the most challenging yet rewarding tasks is doctoral studies. An individual must become aware of possible experiences during doctoral studies as doctoral learning is autonomous. The implication is that an individual needs to create plans to succeed and employ individualized strategies to attain the set objectives (Hill et al., 2020). Besides, the learning strategies and skills required in completing a doctoral program are entirely different from other learning experiences. Therefore, this current contribution discusses expected learning experiences during a doctoral learning program, strategies and learning skills required for completing a doctoral program, and a literature review on strategies for success in doctoral programs.
Learning Experiences Prior to Doctoral Learning Experience
Before the doctoral learning experiences, students may face other experiences that can substantially impact them when the doctoral program eventually commences. It is important to note that the experiences may be as varied as the number of pathways to doctoral studies. For instance, while some may get admission into a doctoral degree through a master's degree, others get it through a baccalaureate degree. One of the prior learning experiences includes focusing on nurturing the skills of evidence-based practice application in healthcare settings and dealing with the possible challenges in a particular healthcare setting that can potentially dent successful implementation of evidence-based practice (Armstrong et al., 2017). Another possible experience entails involvement in professional communities and national, regional, or local healthcare organizations. As earlier stated, depending on the career path and the kind of practice an individual has undertaken, the learning experiences prior to a doctorate learning experience may vary.
Doctoral Learning and Its Autonomous Nature
Unlike other levels of learning, doctoral learning is unique in that the students are more self-dependent and primarily direct their activities during the program as they should create new knowledge. Doctoral students are expected to be independent thinkers and engage in scholarly work as they explore various issues within their respective fields of study. The autonomous nature of doctoral studies means that self-education leads learners to progress and advance with their research projects and scholarly work (Skakni, 2018). Even though independence is expected, a doctoral student requires support, both from fellow students and supervisors. This support can enable them to share ideas and refine their study paths and research better. Good coordination between doctoral students ensures that the students share learning resources that are key for successfully completing the program. The implication is that collaboration and connections are key for self-expression and social interaction during a doctoral program despite its autonomous nature.
Strategies and Skill of Doctoral Learning
In achieving successful doctoral learning, there are various skills and strategies that an individual can employ. Embarking on a doctoral program could mean less time with family and friends; therefore, one strategy is to take the initiative to communicate with the family and friends and the support system. Proactively communicating with the family and friends about the expectations and demands of the program ensures that one becomes more focused on the program, hence strikes a good study, family, and work-life balance. The next strategy is making prior plans and drawing time schedules on when to complete course work, meet the supervisor and begin research work, among other things (Stanfill et al., 2019). Even though planning is key, it may not effectively achieve the set objectives if the student does not combine it with time management. Therefore, time management is also key.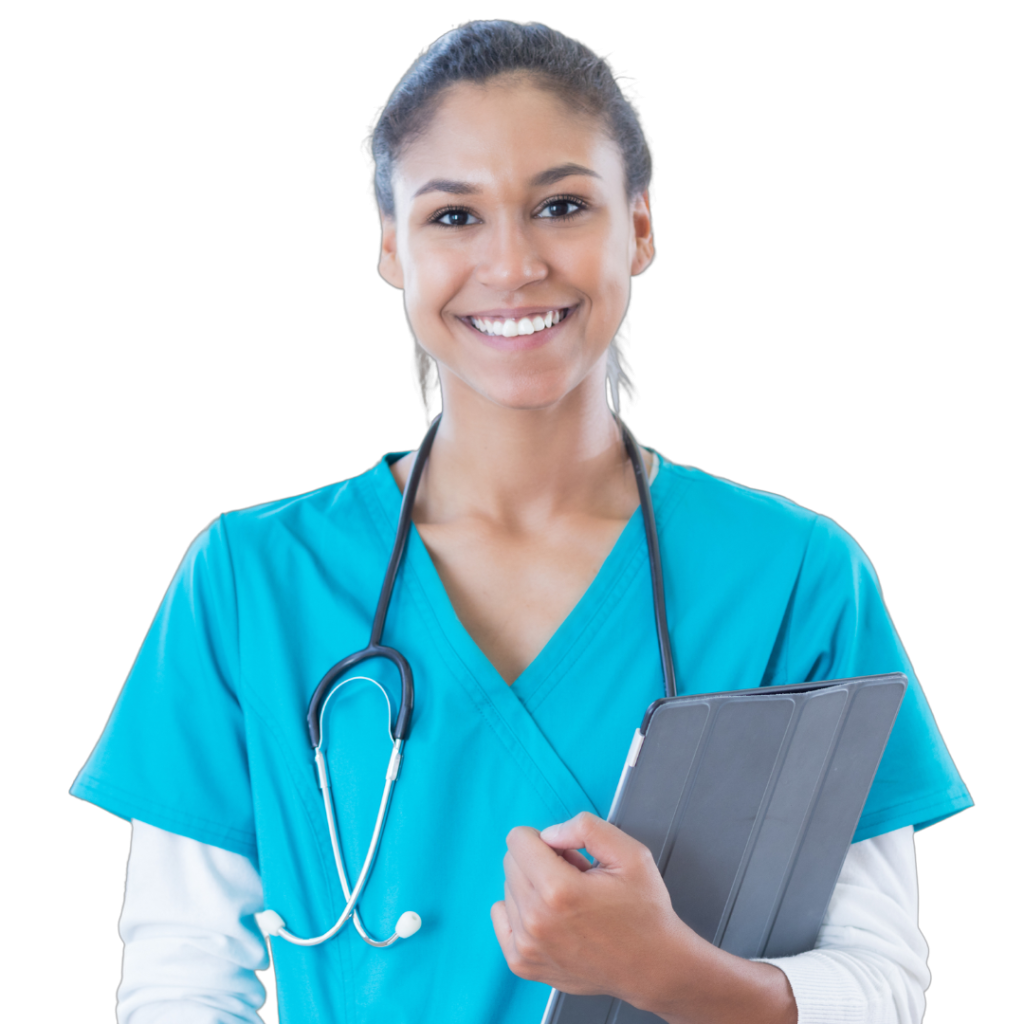 Struggling to Meet Your Deadline?
Get your assignment on DNP 801 Topic 2 Doctoral Learning Strategies Essay done on time by medical experts. Don't wait – ORDER NOW!
The Importance of Orientation Webinar
Orientation is key in any new program. As such, in the doctor of nursing program, the webinar is instrumental in clarifying the program's fundamental elements, every of its requirements, and the desired outcomes. The webinar is critical in enabling the students to focus on the doctoral research by applying leadership, economic, organizational, and clinical skills. The student can also formulate the needed write-ups, such as the American Association of Colleges of Nursing core competencies. Besides, by participating in the webinar, the student comes to learn of various key issues such as identifying a clinical problem that is to be mitigated through an evidence-based approach, utilizing Typhon, and choosing an appropriate mentor. Therefore, the webinar is instrumental in concisely giving the DNP program's outline and what is expected of an individual to complete the program successfully.
Literature Review on Strategies for Success in Doctoral Programs
Due to the importance of doctoral programs in preparing knowledgeable professionals who can effectively research and improve patient care, various researchers have had inputs on the subject in the previous years. Successful completion of the program is rewarding and critical; therefore, this section focuses on some of the strategies for success in doctoral programs. In one of the recent contributions regarding strategies for successful completion of doctoral studies, Creech et al. (2018) examined admission factors that predict the success or lack of it in the doctor of nursing program. Through a retrospective study, the group was able to explore data for a five-year admission and retention period (Creech et al., 2018). Among the findings stated in this article is that demographic data, the average recommendation letter score, admission essay score, and grade point average all impacted the successful completion of the DNP program. Students with higher GPAs have better or higher chances of completing the program and in time, while individuals with advancing ages had lower chances of completing the program successfully (Creech et al., 2018).
Stanfil et al. (2019) argue that doctoral nursing enrolment has been on the drop in recent years. Therefore, there is a need to explore strategies of improving admission and supporting the students to complete the program (Stanfill et al., 2019). According to these researchers, during the doctoral program, one of the strategies of ensuring a successful completion is through supportive mentors since they are vital in offering assistance and guidance in getting scholarship support and other funding sources. They also state that ongoing funding, face-to-face, online training, and conference support are essential for successful program completion (Stanfill et al., 2019). They further note that support and understanding by friends and families are also crucial in helping individuals complete the program successfully. Other strategies discussed in the article include sharing ideas and knowledge and strategic plans that include self-care activities and time management (Stanfill et al., 2019).
Armstrong et al. (2017) also discussed some of the strategies necessary for success in doctoral programs. Some of the techniques discussed by this group of researchers include peer-to-peer mentoring, developing new collegial relationships, embracing scholarly communication, being disciplined, and valuing academic literature. Besides, they underline the importance of work-life balance and stress management (Armstrong et al., 2017). In another study, Volkert et al. (2018) examined how the impacts of environmental stressors predict the student's intention to drop from the DNP or Ph.D. program. This group also discussed some of the strategies for successful completion, including support from family and friends when it comes to encouraging the student throughout the program, choosing to understand the requirements of the doctoral program, and giving support like financial, errands, chores as well as child support (Volkert et al., 2018). In addition, Ellenbecker and the group state that time management is critical, especially for those who must continue working while also facing a doctoral program. They opine that limiting work hours is essential in creating more time for doctoral studies (Ellenbecker et al., 2017).
Conclusion
Embarking on a doctoral study requires careful planning and time management as its autonomous nature requires that the students are more independent. A doctoral student must use effective strategies that can help complete the program once started. The write-up has presented some of the successful completion strategies and a comprehensive literature review.
References
Armstrong, D. K., McCurry, M., & Dluhy, N. M. (2017). Facilitating the transition of nurse clinician to nurse scientist: Significance of entry Ph.D. courses. Journal of Professional Nursing, 33(1), 74-80. https://doi.org/10.1016/j.profnurs.2016.06.005
Ellenbecker, C. H., Nwosu, C., Zhang, Y., & Leveille, S. (2017). Ph.D. education outcomes: Results of a national survey of nursing Ph.D. alumni. Nursing education perspectives, 38(6), 304-312. DOI: 10.1097/01.NEP.0000000000000228
Creech, C., Cooper, D., Aplin-Kalisz, C., Maynard, G., & Baker, S. (2018). Examining admission factors predicting success in a doctor of nursing practice program. Journal of Nursing Education, 57(1), 49-52.
Hill, L. H., & Conceição, S. C. (2020). Program and Instructional Strategies Supportive of Doctoral Students' Degree Completion. Adult Learning, 31(1), 36-44. https://journals.sagepub.com/doi/pdf/10.1177/1045159519887529
Skakni, I. (2018). Doctoral studies as an initiatory trial: expected and taken-for-granted practices that impede Ph.D. students' progress. Teaching in Higher Education, 23(8), 927-944. doi.org/10.1080/13562517.2018.1449742
Stanfill, A. G., Aycock, D., Dionne‐Odom, J. N., & Rosa, W. E. (2019). Strategies and resources for increasing the Ph.D. pipeline and producing independent nurse scientists. Journal of Nursing Scholarship, 51(6), 717-726.  https://doi.org/10.1111/jnu.12524
Volkert, D., Candela, L., & Bernacki, M. (2018). Student motivation, stressors, and intent to leave nursing doctoral study: A national study using path analysis. Nurse education today, 61, 210-215. https://doi.org/10.1016/j.nedt.2017.11.033
DNP 801 Topic 2 Doctoral Learning Strategies Essay
Details:
The purpose of the assignment is to demonstrate your working knowledge of APA format by writing a paper.
The doctoral Learning process is uniquely autonomous. It is important to develop individual plans for success and use personal strategies to reach your goals.
General Requirements:
Review the APA Quiz questions prior to beginning work on your paper.
When writing this paper ensure you are speaking from a formal standpoint and are not using I-statements.
Doctoral learners are required to use APA style for their writing assignments. The APA Style Guide is located in the Student Success Center.
This assignment uses a rubric. Please review the rubric prior to beginning the assignment to become familiar with the expectations for successful completion.
You are required to submit this assignment to Turnitin. Please refer to the directions in the Student Success Center.
Directions:
In 750-1,000 words, construct a paper that addresses the following.
Discuss learning experiences one may face prior to the doctoral learning experience. Support your discussion with scholarly evidence.
Research the autonomous nature of doctoral learning. Discuss how doctoral programs and learning skills and strategies employed when completing them is different than other learning experience.
 Conduct a literature review of five scholarly articles related to strategies for success in doctoral programs.
Based upon your research discuss specific strategies you recommend when developing a plan for successful completion of a doctoral program.

DNP 801 Topic 2 Doctoral Learning Strategies

Click here to ORDER an A++ paper from our Verified MASTERS and DOCTORATE WRITERS:DNP 801 Topic 2 Doctoral Learning Strategies
As a Patient Care Manager, I find myself attempting to fix issues, concerns and quality fall outs on a daily basis. Evidence-based research and implementation of practice has grown in all healthcare settings. My role as a Doctor of Nursing Practice is to continue to serve the community in order to enhance patient outcomes. I serve in several committees in order to better service the homeless population, those that are uninsured and others without home assistance in collaboration with social work and case management. The DNP program will assist me in furthering my education in order to establish better processes and protocols for the needs of all patients. I have assisted in several quality improvement projects however it is quite challenging to know where to get started without proper education and background. I know that I can gain this knowledge throughout this program. My main focus and goal is to make change and a positive impact especially on processes that are failing frequently. There are many processes that I know can be enhanced however I don't actually know where to start. I also see this from bedside nurses. The nurses are always full of ideas for great quality improvement projects however similar to myself, it is challenging to decide a start point or to educate on how to move forward with great ideas. Altogether, change is always needed in order to save lives in our fast growing healthcare system. The census and acuity of patients from five years ago is severely different from today's which means process and improvements are needed to better care for each individual.
The Centers for Medicare & Medicaid (CMS) has benchmarks regarding Sepsis, Stroke, CLABSI, CAUTI's and HAPI's. The hospital gathers nurses champions, MD's, Advance Practice Providers, project managers, IT, and DNP's in order to assist in developing processes to meet these benchmarks in order to have a positive impact on patient outcomes. I am eager and excited to be involved and assist in workgroups such as these.
Intriguing post and project idea. Thank you for sharing information about CareOregon. I am not familiar with this program but it sounds like remarkable program that aids in helping underserved populations. Social determinants of health is a new name that sheds light on a long standing problem. For me, it opened my eyes to the complexity of health care and health in general. To complicate health care even more, there continues to be discrimination for underserved and underrepresented populations in America. Finding et al. (2019) found 23% of American Indians experienced discrimination on health care encounters which lead to some American Indians to avoid healthcare in order to avoid discrimination. Similarly, Redvers et al. (2022) found in a discussion with American Indians that a barrier to seeking healthcare was a distrust in westernized medicine. Fear of discrimination can keep people from utilizing services that are intended to serve them. I look forward to seeing how you will narrow down your topic for the sake of your DPI as there are numerous determinants of health you could study from nutrition, healthcare screening, access to healthcare providers and appointments are all options. I am glad to hear you are working with your mentor from CareOregon to find a specific area to improve.
Reference
Findling, M. G., Casey, L. S., Fryberg, S. A., Hafner, S., Blendon, R. J., Benson, J. M., Sayde, J. M., & Miller, C. (2019). Discrimination in the United States: Experiences of Native Americans. Health Services Research, 54, 1431–1441. https://doi-org.lopes.idm.oclc.org/10.1111/1475-6773.13224
Redvers, N., Wilkinson, M., & Fischer, C. (2022). Colorectal cancer community engagement: a qualitative exploration of American Indian voices from North Dakota. BMC Cancer, 22(1), 1–13. https://doi-org.lopes.idm.oclc.org/10.1186/s12885-021-09119-2
ADDITIONAL INSTRUCTIONS FOR THE CLASS
Discussion Questions (DQ)
Initial responses to the DQ should address all components of the questions asked, include a minimum of one scholarly source, and be at least 250 words.
Successful responses are substantive (i.e., add something new to the discussion, engage others in the discussion, well-developed idea) and include at least one scholarly source.
One or two sentence responses, simple statements of agreement or "good post," and responses that are off-topic will not count as substantive. Substantive responses should be at least 150 words.
I encourage you to incorporate the readings from the week (as applicable) into your responses.
Weekly Participation
Your initial responses to the mandatory DQ do not count toward participation and are graded separately.
In addition to the DQ responses, you must post at least one reply to peers (or me) on three separate days, for a total of three replies.
Participation posts do not require a scholarly source/citation (unless you cite someone else's work).
Part of your weekly participation includes viewing the weekly announcement and attesting to watching it in the comments. These announcements are made to ensure you understand everything that is due during the week.
APA Format and Writing Quality
Familiarize yourself with APA format and practice using it correctly. It is used for most writing assignments for your degree. Visit the Writing Center in the Student Success Center, under the Resources tab in LoudCloud for APA paper templates, citation examples, tips, etc. Points will be deducted for poor use of APA format or absence of APA format (if required).
Cite all sources of information! When in doubt, cite the source. Paraphrasing also requires a citation.
I highly recommend using the APA Publication Manual, 6th edition.
Use of Direct Quotes
I discourage overutilization of direct quotes in DQs and assignments at the Masters' level and deduct points accordingly.
As Masters' level students, it is important that you be able to critically analyze and interpret information from journal articles and other resources. Simply restating someone else's words does not demonstrate an understanding of the content or critical analysis of the content.
It is best to paraphrase content and cite your source.
LopesWrite Policy
For assignments that need to be submitted to LopesWrite, please be sure you have received your report and Similarity Index (SI) percentage BEFORE you do a "final submit" to me.
Once you have received your report, please review it. This report will show you grammatical, punctuation, and spelling errors that can easily be fixed. Take the extra few minutes to review instead of getting counted off for these mistakes.
Review your similarities. Did you forget to cite something? Did you not paraphrase well enough? Is your paper made up of someone else's thoughts more than your own?
Visit the Writing Center in the Student Success Center, under the Resources tab in LoudCloud for tips on improving your paper and SI score.
Late Policy
The university's policy on late assignments is 10% penalty PER DAY LATE. This also applies to late DQ replies.
Please communicate with me if you anticipate having to submit an assignment late. I am happy to be flexible, with advance notice. We may be able to work out an extension based on extenuating circumstances.
If you do not communicate with me before submitting an assignment late, the GCU late policy will be in effect.
I do not accept assignments that are two or more weeks late unless we have worked out an extension.
As per policy, no assignments are accepted after the last day of class. Any assignment submitted after midnight on the last day of class will not be accepted for grading.
Communication
Communication is so very important. There are multiple ways to communicate with me:
Questions to Instructor Forum: This is a great place to ask course content or assignment questions. If you have a question, there is a good chance one of your peers does as well. This is a public forum for the class.
Individual Forum: This is a private forum to ask me questions or send me messages. This will be checked at least once every 24 hours.
Check Out Also:  DNP 801: Topic 4 Empirical Research Identification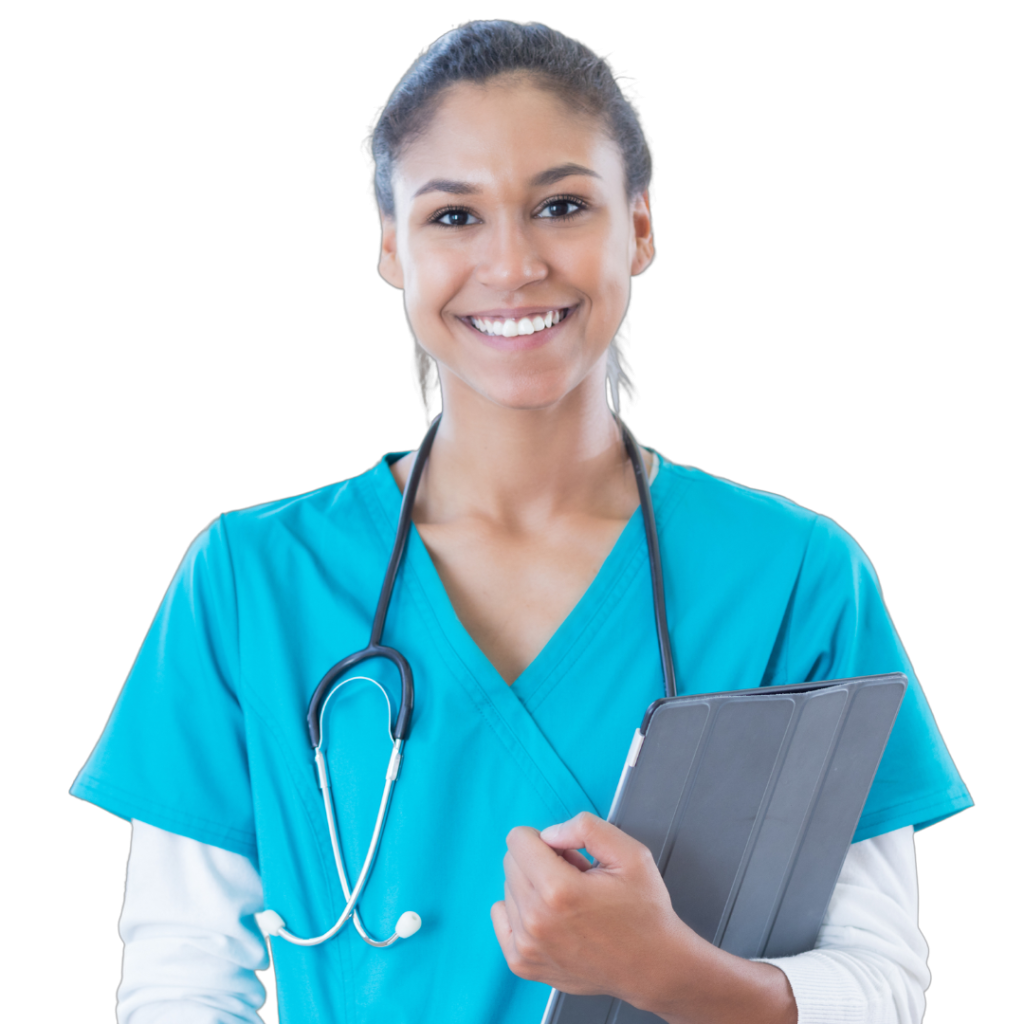 Don't wait until the last minute
Fill in your requirements and let our experts deliver your work asap.