Benchmark Assessment: Effective Approaches in Leadership and Management
Assignment, Effective Approaches in Leadership and Management (Benchmark Assessment)
Benchmark – Effective Approaches in Leadership and Management
A leader's effectiveness is based on various organizational conditions and personal and interpersonal behaviors. Leadership and management effectiveness creates a high degree of commitment and motivation for employees and gives employees a desire to work with high performance (Sonmez Cakir & Adiguzel, 2020). The purpose of this paper is to explore bullying in nursing practice and the various measures taken by nursing leaders and managers to address the issue.
Selected Issue
Workplace bullying is a common serious issue in nursing practice. The American Nurses Association (ANA) describes bullying as recurring, unwelcomed, harmful actions aimed at humiliating, offending, and causing distress in the recipient. It is usually not about a single incidence but a pattern of constant undesirable behaviors directed towards one or more nursing staff. Worker-on-worker bullying is one type of bullying, which entails behaviors occurring among employees with the perpetrator being a current or past employee of the workplace (Al-Ghabeesh & Qattom, 2019). The perpetrator of lateral bullying exhibits verbal or psychological bullying and, less frequently, physical abuse. This is the most common type of workplace bullying faced by nurses.
Bullying has adverse effects at the individual and organizational levels. Incidents of bullying not only have a negative impact on nurses' wellbeing but also on their ability to provide quality patient care. At the individual level, bullying is associated with increased work-related health problems like stress, depression, anxiety, sleep problems, and irritability among nurses (Al-Ghabeesh & Qattom, 2019). Effects of bullying at the organizational level include reduced nurses' productivity and increased absenteeism and sick leaves. This eventually leads to substantial costs for the organization since it is forced to pay for nurses on sick leave. Furthermore, organizations are forced to hire temporary nurses or pay for overtime to replace nurses on sick leave (Al-Ghabeesh & Qattom, 2019). Bullying also leads to an increased turnover rate of qualified nurses leading to a decline in the quality and safety of patient care.
Demonstrating Professional Standards of Practice in This Situation
Professional standards of practice should be applied to identify areas needing improvement in nursing practice and how to improve the work environment for nurses to assure them of safety. Besides, they are important in ensuring healthcare organizations have policies to protect nurses from bullying. Professional standards of practice should be demonstrated by nurses and employers taking a moral, ethical, and legal responsibility to create a healthy and safe working environment for nurses, all healthcare employees, and consumers (Karatuna et al., 2020). Besides, nurses should create an ethical environment and a culture of kindness and civility. They should treat their colleagues, co-workers, students, and others with respect and dignity. Furthermore, professional standards of practice should be exhibited by implementing the best practice strategies founded on evidence to prevent and mitigate bullying, incivility, and workplace violence (Karatuna et al., 2020). This would promote nurses' safety, health, and wellness and ensure the best care outcomes across health care settings.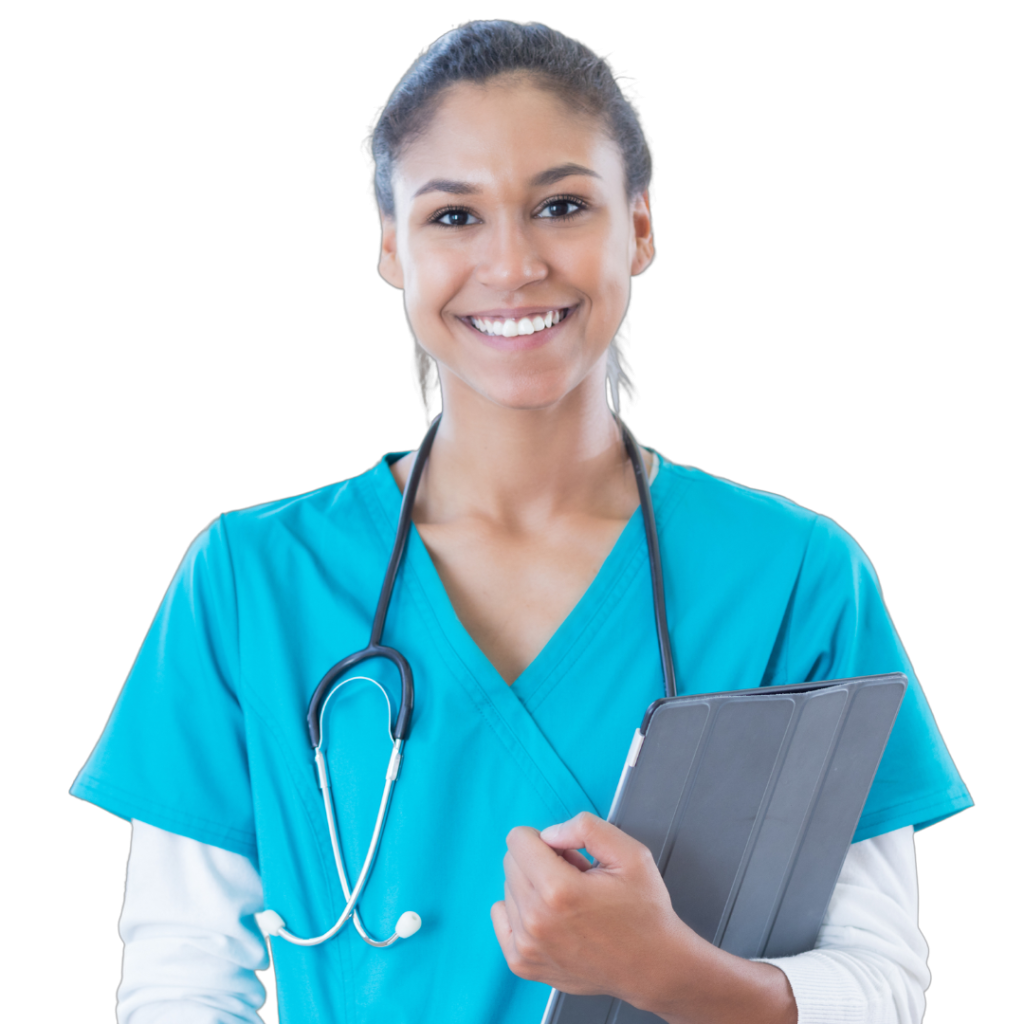 Struggling to Meet Your Deadline?
Get your assignment on Benchmark Assessment: Effective Approaches in Leadership and Management done on time by medical experts. Don't wait – ORDER NOW!
Differing Roles of Nursing Leaders and Nursing Managers
Nurse leaders and managers have a priority role in addressing the problem of nurse-to-nurse bullying in their organizations. Nurse leaders need to understand the connection between nurse-to-nurse bullying and the economic costs of nurse turnover. Thus, they have a crucial role in communicating to the nurses that bullying behavior should be replaced with respect. They also communicate to the perpetrators of bullying that they will receive help, which creates a safe working environment for nurses (Hampton et al., 2019). Nurse leaders educate nurses on how to eliminate workplace bullying by helping them understand the approaches to take and not to take when confronted by a bully. In addition, nurse leaders engage nurses in policy development, enabling them to take responsibility and ownership of their working environment (Hampton et al., 2019). Furthermore, nurse leaders take part in celebrating positive, bully-free work environments that decrease bullying behaviors.
On the other hand, nurse managers play a major role in preventing and correcting workplace bullying to retain as many nurses as possible. They participate in addressing bullying in their organizations to foster participation, commitment, trust, and open communication with front-line nursing workers (Hampton et al., 2019). Moreover, nurse managers establish an ombudsperson within the organization to whom nurses can report incidences of bullying without fear of criticism. They also address bullying by fostering teamwork and team building among nurses in their organizations which promotes flexibility and sensitivity to others' needs.
Additional Aspects Managers and Leaders Would Need To Initiate To Ensure Professionalism
Nursing managers and leaders can initiate anti-bullying programs in the workplace and encourage nurses' participation to educate them on the principles of bullying avoidance. The programs can include bullying assessment, legal obligations, anti-bullying prevention policies, developing preventive measures, and reporting and investigating. In addition, managers and leaders should develop workplace policies that target positive behavior and help create a work environment that treats nurses with respect, dignity, and fairness (Sonmez Cakir & Adiguzel, 2020). Furthermore, when implementing measures to eliminate bullying, nurse managers and leaders should seek to create a culture of change requiring an understanding of bullying and its consequences (Hampton et al., 2019). In addition, they should endeavor to establish guidelines for acceptable work behavior and employee interaction in the workplace.
Leadership Style That Would Best Address Bullying
Leadership style is not an ultimate factor of incivility, but leader behaviors affect the degree of bullying among nurses. Transformational leadership would be the best to address workplace bullying since it has the strongest association with low levels of incivility. It focuses on interpersonal relationships between leaders and employees, and team members are usually engaged, highly motivated, and empowered (Kaiser, 2018). Empowerment plays a major role in nurse-to-nurse bullying and incivility. Disempowering work settings create conditions for incivility, with nurses reacting negatively to a lack of needed support and resources to carry out their work. Furthermore, empowerment acts against the factors that create a sense of oppression in an organization (Kaiser, 2018). Therefore, transformational leadership style that focuses on empowerment would create a positive interpersonal work environment, reducing bullying.
Conclusion
The acts of aggression in bullying, verbal, psychological, or physical, are unacceptable, whether perpetrated by patients or colleagues. Nurse-to-nurse bullying drains nurses of energy and productivity and puts their health and wellbeing at risk, affecting the organization due to high absenteeism and turnover. Nurse leaders and managers should create an ethical environment and a culture of kindness and civility in the workplace. Transformational leadership can best address bullying since it seeks to empower employees, resulting in a positive interpersonal work environment.
References
Al-Ghabeesh, S. H., & Qattom, H. (2019). Workplace bullying and its preventive measures and productivity among emergency department nurses. Israel journal of health policy research, 8(1), 1-9. https://doi.org/10.1186/s12913-019-4268-x
Hampton, D., Tharp-Barrie, K., & Kay Rayens, M. (2019). Experience of nursing leaders with workplace bullying and how to best cope. Journal of nursing management, 27(3), 517–526. https://doi.org/10.1111/jonm.12706
Kaiser, J. A. (2018). The relationship between leadership style and nurse‐to‐nurse incivility: turning the lens inward. Journal of Nursing Management, 25(2), 110-118. https://doi.org/10.1111/jonm.12447
Karatuna, I., Jönsson, S., & Muhonen, T. (2020). Workplace bullying in the nursing profession: A cross-cultural scoping review. International Journal of Nursing Studies, 111, 103628. https://doi.org/10.1016/j.ijnurstu.2020.103628
Sonmez Cakir, F., & Adiguzel, Z. (2020). Analysis of Leader Effectiveness in Organization and Knowledge Sharing Behavior on Employees and Organization. SAGE Open. https://doi.org/10.1177/2158244020914634
Benchmark Assessment: Effective Approaches in Leadership and Management: In this assignment, you will be writing a 1,000-1,250-word essay describing the differing approaches of nursing leaders and managers to issues in practice. To complete this assignment, do the following:
Select an issue from the following list: nursing shortage and nurse turn-over, nurse staffing ratios, unit closures and restructuring, use of contract employees (i.e., registry and travel nurses), continuous quality improvement and patient satisfaction, and magnet designation.
Nursing leaders and managers play vital roles in healthcare settings. In this paper, nursing leaders and managers are examined in terms of how they address various issues that arise in practice settings. Specifically, this paper explores their multiple approaches to dealing with nurse staffing ratios and promoting patient safety and quality care. Nurse staffing ratios significantly impede quality care provision and understanding how nursing leaders and managers can address it is therefore paramount.
 Nurse Staffing Ratios
Nurse staffing ratios refer to the balance between patients assigned to each nurse during any shift. Inadequate staffing ratios have been linked with adverse patient outcomes, increased mortality rates, nurse burnout, and compromised safety and quality of care due to insufficient coverage by nurses making it difficult to provide enough attention and monitoring or timely interventions (Jun et al., 2021). This, in turn, may have detrimental impacts on outcomes for the patient.
Professional Standards of Practice
Professional standards of practice are essential in rectifying issues related to nurse staffing ratios. These standards emphasize patient advocacy, ethical conduct, evidence-based practice, and effective communication – each critical in solving staffing ratio issues. Nurses should abide by these standards by advocating for safe staffing ratios, reporting concerns to appropriate authorities using evidence-based research, and effectively communicating about impact of nurse staffing ratios on patient care.
Compare and contrast how you would expect nursing leaders and managers to approach your selected issue.
Support your rationale by using the theories, principles, skills, and roles of the leader versus manager described in your readings.
Identify the approach that best fits your personal and professional philosophy of nursing and explain why the approach is suited to your personal leadership style.
Use at least two references other than your text and those provided in the course.
Prepare this assignment according to the APA guidelines found in the APA Style Guide, located in the Student Success Center. An abstract is not required.
Benchmark Assessment: Effective Approaches in Leadership and Management
This assignment uses a grading rubric. Instructors will be using the rubric to grade the assignment; therefore, students should review the rubric prior to beginning the assignment to become familiar with the assignment criteria and expectations for successful completion of the assignment.
You are required to submit this assignment to Turnitin. Refer to the directions in the Student Success Center
Additional Aspects to Ensure Professionalism
Managers and leaders ensure professionalism in nursing practice when they are guided by best practice standards and increased use of evidence-based interventions to tackle the issue of nurse staffing ratios. Professionalism is a core aspect of nursing practice and both nurse leaders and managers should implore their subordinates to observe and maintain the expected standards (Reinhardt et al., 2020). These include cultural competent care, increased skills to deal with diverse patients, and integrative approach through inter-professional teams.
Effective communication and better planning are also core to ensuring professionalism. Effective nurse leaders and managers possess communication skills that allows them to have better rapports with patients and other providers (Bridges et al., 2019). Emotional intelligence is also an added aspect that improves professionalism for nurse managers and leaders to address the challenge of getting the right nurse-to-patient ratios in their settings. Emotionally intelligent leaders and managers have high levels of self-awareness and self-regulation as well as empathy to understand their nurses and how they deal with increased diversity in health care provision and delivery of care (Whitney, 2018). Nurse manager can enhance professionalism in diverse healthcare settings when they hire culturally-sensitive and trained nurses who appreciate diversity of the population that they serve in their facility or unit.
Leadership Style
The most effective leadership style to address the nurse staffing ratios issue is situational approach because it is flexible and allows leaders to adopt diverse styles based on the circumstances, culture and the nature of teams that they have in their units (Whitney, 2018). The nurse staffing ratios is an issue that keeps transforming and having a combination of leadership styles; from servant leadership to transformational and participative, the nurse leaders and managers can address the situation based on the dynamics at the moment (Schwenker, 2022). The issue of nurse staffing ration is contingent to the manager or leader's approach to team collaboration, capabilities and cultural diversity as well as their motivation and vision to attain among the shift staff for effective patient care. The implication is that employing this approach to leadership is a critical aspect of care delivery as it demonstrates that leaders and managers are keen on addressing the staffing problems in their units and settings.
Conclusion
The increased need for nurses implores leaders and managers to develop professional and evidence-based approaches to address nurse staffing ratios. This means that they should have better retention levels and prevent possible turnovers. Nurse leaders and managers must use appropriate approaches and interventions to improve the workplace conditions of their nurses to attain quality care as poor ratios lead to low quality care and threatens patient safety.
References
American Nurses Association (ANA). (2022). Nurse Staffing.
https://www.nursingworld.org/practice-policy/nurse-staffing/
Antwi, Y.A. & Bowblis, J.R. (2018). The impact of nurse turnover on quality of care and
mortality in nursing homes: Evidence from the great recession. American Journal of Health Economics, 4(2), 131–163. https://doi.org/10.17848/wp15-249
Bridges, J., Griffiths, P., Oliver, E., & Pickering, R. M. (2019). Hospital nurse staffing and staff–
patient interactions: an observational study. BMJ quality & safety, 28(9), 706-713. http://dx.doi.org/10.1136/bmjqs-2018-008948
Bryant, K., Aebersold, M. L., Jeffries, P. R., & Kardong-Edgren, S. (2020). Innovations in
simulation: Nursing leaders' exchange of best practices. Clinical Simulation in Nursing, 41, 33-40. https://doi.org/10.1016/j.ecns.2019.09.002.
Haegdorens, F., Van Bogaert, P., De Meester, K., & Monsieurs, K. G. (2019). The impact of
nurse staffing levels and nurse's education on patient mortality in medical and surgical wards: an observational multi-center study. BMC health services research, 19(1), 1-9. DOI: https://doi.org/10.1186/s12913-019-4688-7
Rafferty, A. M. (2020). Nurse staffing impacts on patient and nurse outcomes. Nursing Standard,
35(10):40-43. DOI: 10.7748/ns.35.10.40. s29
Reinhardt, A. C., Leon, T. G., & Summers, L. O. (2022). The Transformational Leader in
Nursing Practice–an approach to retain nursing staff. Administrative Issues Journal:
Connecting Education, Practice, and Research, 12(1), 1-12
Schwenker, M. (2022). Effects of Inadequate Nurse Staffing and Need for Standard Nurse-to-
Patient Ratios to Increase Patient Safety in Acute Care Settings. The Eleanor Mann School of Nursing Undergraduate Honors Theses. https://scholarworks.uark.edu/nursuht/182
Vuong, L. (2020). Staffing Ratios and Burnout. AJN: American Journal of Nursing, 120(5):13.
DOI: 10.1097/01.NAJ.0000662724.83879.81
Whitney, S. (2018). Theories and Concepts in Leadership and Management. In G. C. University,
Nursing Leadership & Management: Leading and Serving.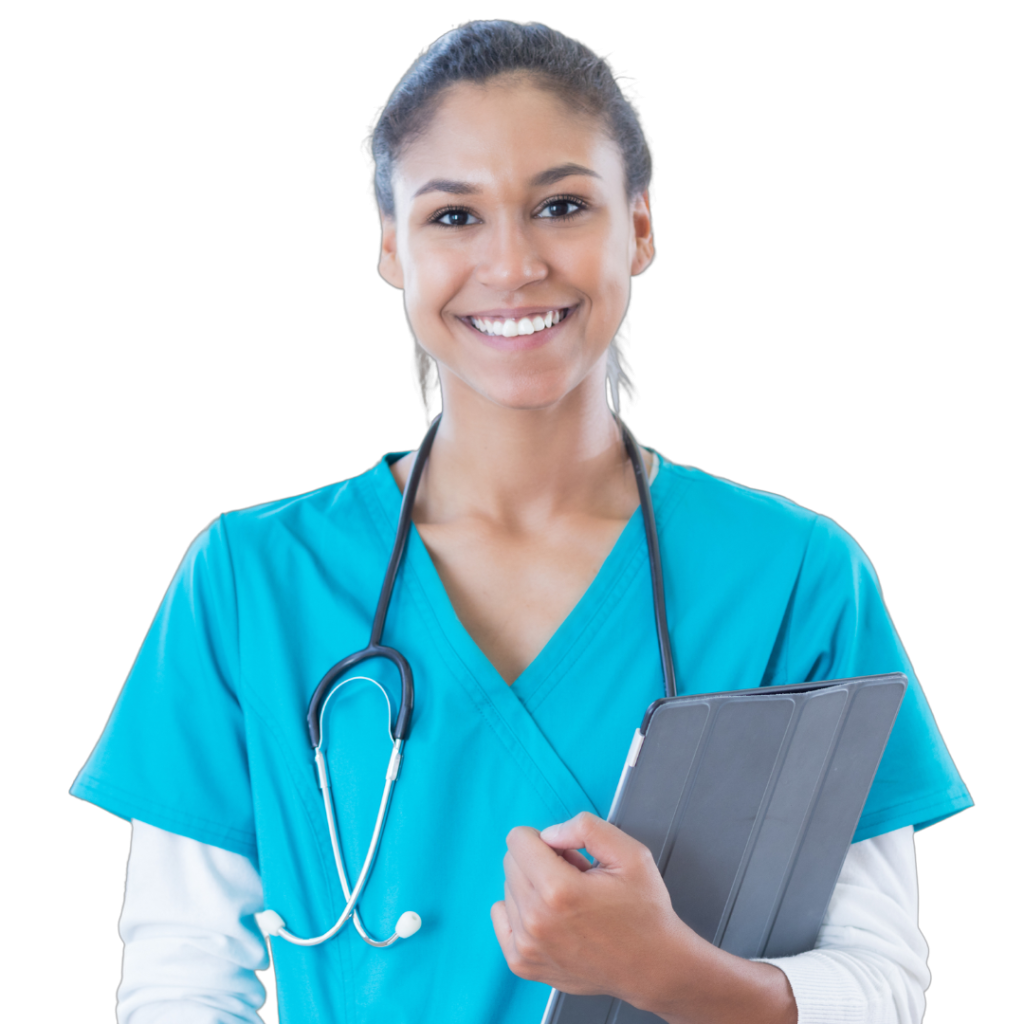 Don't wait until the last minute
Fill in your requirements and let our experts deliver your work asap.