NRS 434 Assignment: Adolescence Contemporary Issues And Resources
NRS 434 Assignment: Adolescence Contemporary Issues And Resources
Adolescents encounter real-life problems daily as they experience the most dramatic growth changes. They face social, puberty, and social pressures, hormonal changes, and school pressures (Collishaw, 2015). They are expected to cope with each of these life struggles, which often leaves them overwhelmed. The typical contemporary issues adolescents face today include bullying, alcohol and substance use, cyber addiction, depression, teen pregnancy, peer pressure, and eating disorders (Collishaw, 2015). These issues are connected, with one resulting in another. This paper seeks to explore the contemporary adolescent issue on depression and will include assessment strategies and support options for depression in adolescents.
Depression in Adolescence
Unipolar depressive disorder is a major mental health problem affecting adolescents globally. It has an estimated prevalence of 4-5% in mid to late adolescence lasting for one year. The incidence of suicide, particularly in girls, increases dramatically after puberty and, by the end of adolescence (Thapar, Collishaw, Pine & Thapar, 2012). The burden of depression is highest in middle-income and low-income countries (Avenevoli et al., 2015). Depression in adolescents has been associated with the increasing rates of suicide, which has been ranked as the third cause of death among adolescents (Avenevoli et al., 2015). More than 50% of reported adolescent suicide cases had depressive symptoms at the time of death. Depression has resulted alcohol use, and obesity among adolescents (Thapar et al., 2012). It is thus vital that the disorder is recognized early and treated.
Risk factors for adolescent depression can be categorized into genetic, biological, and psychosocial factors. The greatest risk factors include exposure to psychosocial stress and a family history of depression (Collishaw, 2015). Acute stressful situations that contribute to depression include bereavement and personal injury, while chronic conditions include chronic physical illness, maltreatment, poverty, bullying by peers, and family discord (Thapar et al ., 2012). Stressful life situations are mostly associated with the initial onset of a depressive disorder rather than its recurrence. Furthermore, girls have a higher risk of being affected by external stressors compared to boys (Thapar et al., 2012). The stressors also have a higher impact on adolescents who have had a history of multiple negative life situations than those exposed to one situation (Avenevoli et al., 2015). Children exposed to traumatic events such as torture, war, orphanhood, displacement, and HIV infection are at risk of developing a long-term depressive disorder if they are exposed to multiple traumas or if there is a family history of depression.
Assessment Strategies for Screening Depression in Adolescents
Despite adolescents being a high-risk group for depression, the disorder is often under-diagnosed. It is, therefore, essential for health professionals caring for the age group to be aware of the possibility of every adolescent patient having a depressive disorder. One of the most commonly used screening strategies is the use of questionnaires, which are preferred since they are economical and quick (Siu, 2016). Two of the most used questionnaire tools are the Patient Health Questionnaire for Adolescents (PHQ-A) and Beck Depression Inventory (BDI).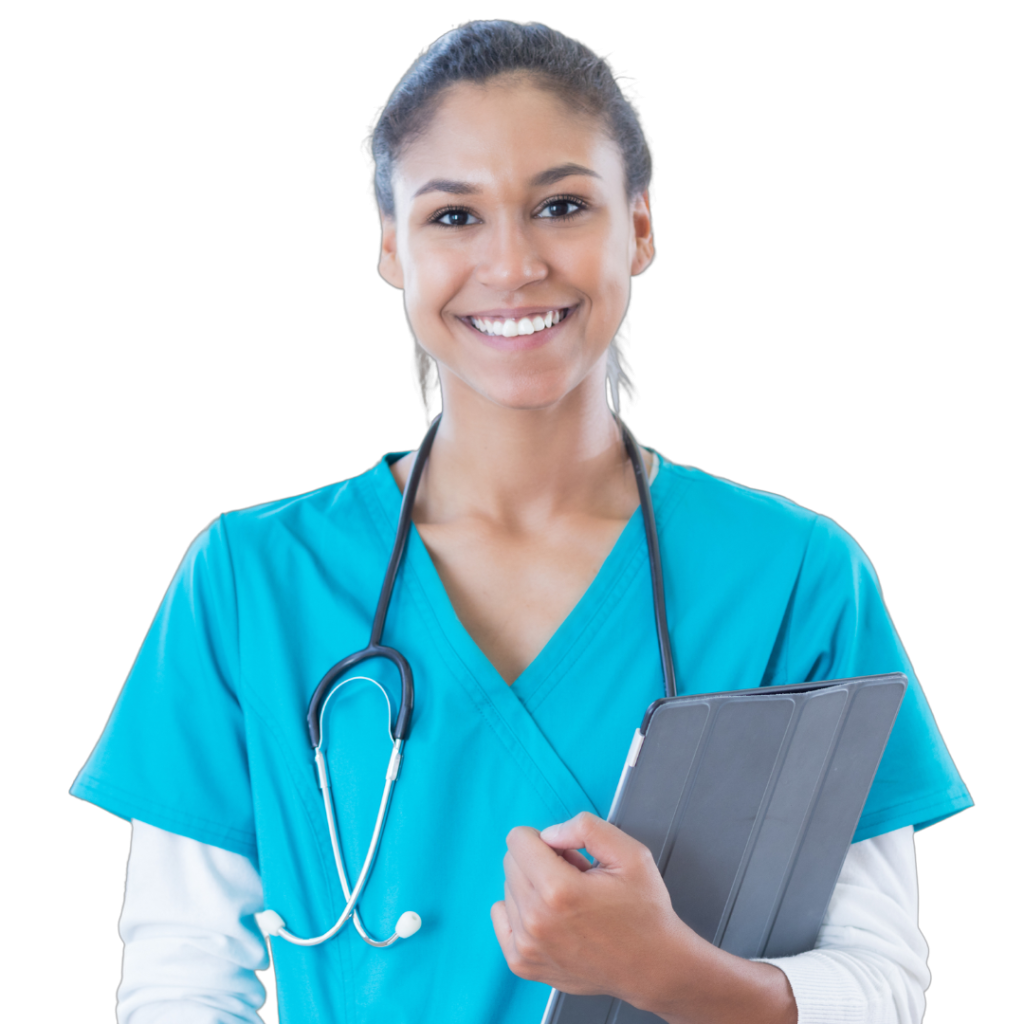 Struggling to Meet Your Deadline?
Get your assignment on NRS 434 Assignment: Adolescence Contemporary Issues And Resources done on time by medical experts. Don't wait – ORDER NOW!
Since the questionnaire depends on the adolescent self-report, all responses should be confirmed by the examiner. The author will need to ask additional assessment questions about the depressive symptoms, severity, duration, and any associated impairments (Siu, 2016). For instance, the author will ask: How long have you experienced a low mood? When did you start to experience poor concentration in school? How have the symptoms affected your academic performance? Have the symptoms contributed to other health problems? Do you ever think that you are better off dead? Have you contemplated of ending it all?
Information from the parent is vital since a diagnosis established from several informants has greater reliability and validity. Despite obtaining information from the parent, ethical principles require the examiner to restrain from communicating about the problem with the parent without written consent from the adolescent (Thapar et al., 2012). The clinician should discuss with the adolescent whether to share the health findings with the parents and obtain the written consent. The adolescent should also consent whether the information should be provided once or regularly (Thapar et al., 2012). Nevertheless, the health provider is permitted to discuss with the adolescent's guardian if there is a medical emergency or if the provider suspects assault, child abuse, or bullying.
Support Options for Adolescents Encountering External Stressors
Available support options for adolescents facing external stressors include community support groups where they are trained on how to address life stressors positively. They are also taught how to recognize a person having external stressors and treatment options available for them (Ames et al., 2014). Support options for adolescents with depression include psychotherapy programs on cognitive-behavioral therapy (CBT) strategies. CBT entails training adolescents on cognitive restructuring and behavioral strategies to enable them to change negative thoughts and solve maladaptive responses (Ames et al., 2014). In addition to CBT, adolescents are educated on depression, including symptoms, impact, and treatment options for depression. The strategies also target adolescents with parents with a history of depression, those with sub-threshold depressive symptoms, and a history of depressive disorder.

Conclusion
Adolescents are exposed to several devastating internal and external life struggles, which result in issues such as depression. The most common risks for adolescent depression include external stressors such as peer victimization through bullying, maltreatment, and negative family relationships. Girls faced with external stressors have a higher susceptibility to depression than boys. Besides, depression has contributed to alcohol and substance use, decline in academic performance, and suicide in adolescents. Depression screening tools available for the adolescent population include PHQ-A and BDI. The clinician should also ask questions to determine the onset, severity, and associated comorbidities. Support options available include support groups and psychotherapy programs to help adolescents have cognitive restructuring and behavioral strategies.
References
Ames, C. S., Richardson, J., Payne, S., Smith, P., & Leigh, E. (2014). Mindfulness‐based cognitive therapy for depression in adolescents. Child and Adolescent Mental Health, 19(1), 74-78.
Avenevoli, S., Swendsen, J., He, J. P., Burstein, M., & Merikangas, K. R. (2015). Major depression in the national comorbidity survey–adolescent supplement: Prevalence, correlates, and treatment. Journal of the American Academy of Child & Adolescent Psychiatry, 54(1), 37-44.
Collishaw, S. (2015). Annual research review: Secular trends in child and adolescent mental health. Journal of Child Psychology and Psychiatry, 56(3), 370-393.
Siu, A. L. (2016). Screening for depression in children and adolescents: US Preventive Services Task Force recommendation statement. Annals of internal medicine, 164(5), 360-366.
Thapar, A., Collishaw, S., Pine, D. S., & Thapar, A. K. (2012). Depression in adolescence. Lancet (London, England), 379(9820), 1056–1067. https://doi.org/10.1016/S0140-6736(11)60871-4
Contemporary Issues and Resources
The adolescence period marks the transition between childhood and adulthood with ages between 12 and 20 as the hallmark. This period is marked by changes in various aspects of life that determine behavior and interactions. Some of the noticeable changes in adolescence include physical, psychological, sexual, cognitive, and emotional changes that may cause anxiety and anticipation for both the family and the individual (Bernaras et al., 2019). These changes further affect the behavior and thinking of adolescents and can result in various contemporary issues. Among the many contemporary issues, teenage depression is a common issue yet given minimal attention in various settings (World Health Organization, 2021). Addressing teenage depression is paramount to prevent reoccurrence as well as improve the health of teenagers as they transform into adulthood. Therefore, this current paper will address various issues regarding teenage depression including a description of the issue, external stressors, assessment strategies, and support options for adolescents with depression.
Teenage Depression
Depression is among the major contemporary issues affecting teenagers as much as it is affecting many people worldwide. Teenagers with depression often feel sad, lose interest in pleasurable activities, loss of energy, reduced self-esteem, and are at increased risk of committing suicide. In addition to feeling sad, depression affects the functional, physical, and emotions of an individual. Depression continues to affect many people with over 300 million people affected worldwide as presented in the World Health Organization report (WHO, 2021). Furthermore, a report by Mental Health America indicates an increase in the prevalence of depression among youth to 9.7% from 9.2% in 2020; with around 3.2 million teens experiencing an episode of major depressive episodes. Sadly, up to 60% of teens with depression are not receiving any form of treatment with most youths defaulting to the treatment options available (Selph & McDonagh, 2019). These trends indicate the risk of increasing the prevalence as well as poor health outcomes if the issue is not addressed sufficiently. According to America`s Health Rankings (2021), cases of suicide due to depression are likely to increase in the future among teens.
External Stressors.
Several external stressors have been identified to e associated with depression in teenagers. Bullying which can occur in the form of an emotional or physical kind is one of the external stressors. Teenagers especially those with issues such as obesity, disability, gender minority groups, or minority ethnics face either verbal or physical bullying each day (Selph & McDonagh, 2019). Additionally, the rise of the use of the internet has also contributed to more cases of bullying with cyberbullying becoming a menace in society. Regardless of either form of bullying experienced, the victims are usually deeply, increasing their risk of developing depression (Bernaras et al., 2019). Family crisis in the form of parents` separation, divorce, or violent livelihoods. Any form of family disharmony affects the teenagers most and acts as a stressor to depression. Finally, other stressors include peer pressure, pressure for excelling in academics, drug abuse, and stigma stressors contributing to depression.
Assessment Strategies
Like assessments for other conditions, assessing depression is no different. The head-to-toe assessment in terms of history and physical examination is followed. History will help the nurse in identifying the various stressors, effects, and potential complications that accompany depression (Bernaras et al., 2019). Using the best communication strategy and active engagement of the patient will help in finding a good history. Sometimes, close family members are included to corroborate the history. In addition to history, a head-to-toe assessment should follow to highlight various issues that may present in depressed individuals. Keen observation of the mood, behavior, interactions, and conversation. Checking for vital signs and other problems related to physical, emotional, and functional should be assessed. Conducting a mental status examination will enable the nurse to identify the various aspects of health in teenagers with depression. Features of depression such as low mood, suicide ideation, impaired judgment, slowed thinking and speech, and troubles in thinking and concentration which are common in depression can be assessed during a mental state exam.
After completing the assessment, the patient should be educated about confidentiality affirming the need to keep patient information private. Confidentiality is among the ethical principles that protect sharing of information without patient consent. Both guardians and patients should understand its importance (Bernaras et al., 2019). However, a breach of confidentiality may happen in the case of depressed individuals' intent to harm themselves or harm others. Committing suicide is the most common self-harm activity among teenagers with depression and a major cause of death in this population. Patients should be made aware of instances when information could be disclosed without their consent.
Support Options
Enhancing education and the development of skills are major support options for adolescents. Developing programs at the school or society level that educate teenagers on how to deal with various stressors is important (Vidal et al., 2020). Such education help teenagers cope with stressors such as bullying and prevent cases of depression. Besides, the education sessions help in the identification of at-risk populations who can benefit from early interventions. Parents and teachers should also be included in the education sessions to enhance their understanding of depression which will enable them to assess teenagers suffering from depression. In addition, the provision of peer support through social groups can enable teenagers to learn from the experiences of others and help them cope with depression when it happens (Vidal et al., 2020). Such sessions help victims access quality care that helps in attaining speedy recovery.
References
AHR. (2021). Explore depression in Florida. America's Health Rankings. https://www.americashealthrankings.org/explore/annual/measure/Depression_a/state/FL
Bernaras, E., Jaureguizar, J., & Garaigordobil, M. (2019). Child and adolescent depression: A review of theories, evaluation instruments, prevention programs, and treatments. Frontiers in Psychology, 10, 543. https://doi.org/10.3389/fpsyg.2019.00543
Selph, S. S., & McDonagh, M. S. (2019). Depression in children and adolescents: Evaluation and treatment. American Family Physician, 100(10), 609–617. https://pubmed.ncbi.nlm.nih.gov/31730312/
Vidal, C., Lhaksampa, T., Miller, L., & Platt, R. (2020). Social media use and depression in adolescents: a scoping review. International Review of Psychiatry (Abingdon, England), 32(3), 235–253. https://doi.org/10.1080/09540261.2020.1720623 World Health Organization. (2021). Adolescent mental health. Who.int. https://www.who.int/news-room/fact-sheets/detail/adolescent-mental-health
Adolescence is a unique stage of human development. It is a transitional period defined by considerable changes in physical maturation, cognitive abilities, and social interactions. Adolescents are usually in the phase where they are trying to understand their feelings. Due to the transition from childhood to adulthood, it can be a time of both disorientation and discovery (Psychology Today). Common stressful life events and difficulties have been associated with mental health symptoms and substance use in young adolescents (Low et al., 2012). Lifetime experiences which act as stressors include common life events/difficulties such as romantic breakups, family disruption, interpersonal difficulties, and personal stress like health, weight, and school work.
In a study by Low et al., (2012) using a nonclinical large sample of adolescents,
"The proportion of adolescents reporting worry or stress ranged from 7% for new family to 53% for schoolwork. Romantic breakup stress was statistically significantly associated with all the mental health and substance use indicators except illicit drug use. Family disruption was statistically significantly associated with depression symptoms, marijuana use, and cigarette use. Interpersonal difficulties stress was statistically significantly associated with depression symptoms. All sources of personal stress were statistically significantly related to depression symptoms. In addition, health-related stress was inversely related to binge drinking".
Coping mechanisms for adolescents include learning positive coping skills to manage worry or stress about common stressors and in particular, worry or stress related to romantic breakups. Adolescents can benefit from counselling and guidance.
References
Low, N. C., Dugas, E., O'Loughlin, E., Rodriguez, D., Contreras, G., Chaiton, M., & O'Loughlin, J. (2012, August 17). Common stressful life events and difficulties are associated with mental health symptoms and substance use in young adolescents. BMC psychiatry. https://www.ncbi.nlm.nih.gov/pmc/articles/PMC3466152/
Sussex Publishers. (n.d.). Adolescence. Psychology Today. https://www.psychologytoday.com/us/basics/adolescence
A couple external stressors that may be unique to adolescents are peer pressure and social position (Nagabharana et al., 2021).
Some risk taking behavior that adolescents can partake in to fit in not just socially, but also as a form of being pressured by peers can be sex, smoking or drinking alcohol, having sex, reckless driving, and even doing other risky things such as challenges that can come up on social media that can be harmful to seem "cool" (Facets of peer relationships and their associations with adolescent risk-taking behavior).
Support from family and loved ones can make a huge difference and impact in adolescent lives. Talking about daily problems that can occur and building trust and open communication can help to prevent feeling accepted from peers that could lead to dangerous encounters. Healthily talking to a counselor is okay and great to have, this can be another form of support.
References
American Psychological Association. (n.d.). Facets of peer relationships and their associations with adolescent risk-taking behavior. American Psychological Association. https://www.apa.org/pi/families/resources/newsletter/2015/12/adolescent-risk-taking 
Nagabharana, T. K., Joseph, S., Rizwana, A., Krishna, M., Barker, M., Fall, C., Kumaran, K., & Krishnaveni, G. V. (2021, May 11). What stresses adolescents? A qualitative study on perceptions of stress, stressors and coping mechanisms among urban adolescents in India. Wellcome open research. https://www.ncbi.nlm.nih.gov/pmc/articles/PMC8170530/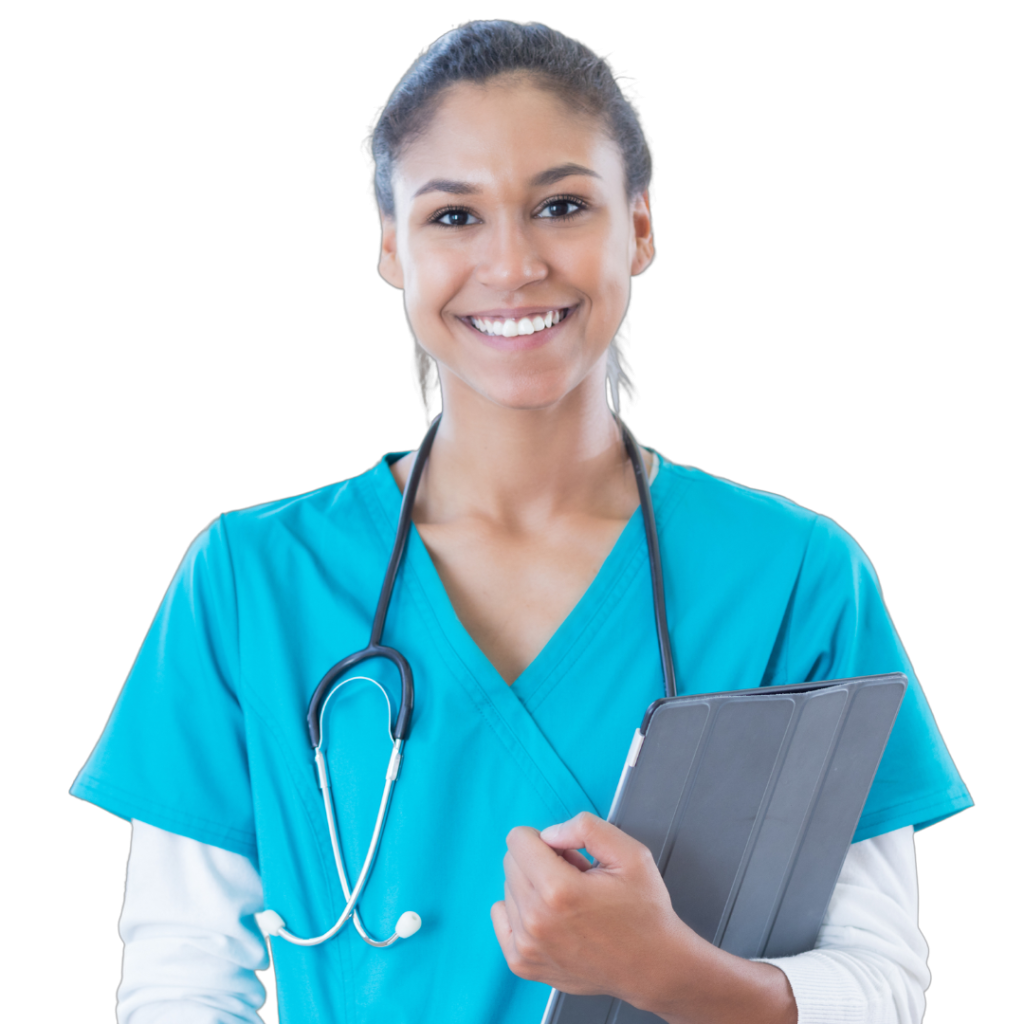 Don't wait until the last minute
Fill in your requirements and let our experts deliver your work asap.