Discussion: Politics and the Patient Protection
Discussion: Politics and the Patient Protection
Discussion: Politics and the Patient Protection
Health Policy and Politics: The Affordable Care Act
The Affordable Care Act (ACA) was enacted in 2010, and it considerably changed the U.S. health care landscape. The goals of the ACA were to make insurance coverage more affordable, reduce the number of uninsured, and expand access to care. To attain these goals, the ACA expanded eligibility for Medicaid and established new marketplaces where Americans without employer coverage could purchase policies directly from insurers (Oberlander, 2017). The ACA faced strong opposition from Republicans, who described it as unrealistic because it required every American to have medical insurance (Oberlander, 2017). When the Trump administration took power in 2017, the president and Congress members of the Republican Party vowed to replace the ACA. However, one year after taking office, Republicans could not agree on whether to repeal the ACA immediately, repeal right away and replace it later, or repeal it later after establishing a replacement strategy (Oberlander, 2017).  Although the Republicans repealed parts of the ACA, including the budgetary and fiscal provisions, they did not replace it.
The Senate Republicans' failure to honor their promise of passing a bill to replace ACA, can be attributed to the unpopularity of this bill to the public. The legislators had to assess the political impact of repealing the ACA with no replacement on their chances of being reelected (McCarthy, 2017). They had to perform a cost-benefit analysis on the cost of repealing the ACA on the future chance of being reelected and the benefits of repealing it. For instance, if the Senate replaced the ACA right away, with no replacement, the number of uninsured Americans would increase drastically, which would be opposed by their voters (McCarthy, 2017). This would negatively affect the public view of the lawmakers on their constituents, and lower their odds of being reelected if they did not have a better plan to replace the ACA.  Besides, the cost-benefit analysis can explain why the Republicans had two canceled votes in March 2017 and had to introduce a new amendment to the American Health Care Act to unite the party behind the bill (McCarthy, 2017). The failure to replace the ACA as promised shows that lawmakers can be unwilling to support bills that are a potential threat to their election results in upcoming elections.
Legislative leaders' decisions regarding recommending or positioning national policies are often influenced by their voters' views. Voters are known to influence legislators' policy choices and are at times forced to compromise their choices including partisan politicians (Pacheco & Maltby, 2017). Lawmakers have to consider their voters' views before making a policy decision that affects their constituents to maintain a positive public image (Pacheco & Maltby, 2017). In the case the voters' views contradict a legislator's decision regarding a policy, the lawmaker is forced to compromise their position on the policy and move to the center.
Failing to take the voters' views can have negative consequences on the law maker's future elections. Furthermore, to continue supporting and voting for a legislator in future elections constituents must remain convinced that their lawmaker is listening to them and consider their views (Pacheco & Maltby, 2017). For instance, members of congress had to assess the voters' view on repealing the ACA provisions that would cut funding for Medicaid or change Medicaid to a block grant program. Since many Americans benefited from the expansion of Medicaid, it affected Congress' decision to pass bills that would hinder their voters' access to the program and ultimately affect their public image.
Discussion: Politics and the Patient Protection References
McCarthy, M. (2017). U.S Republican attempt to repeal and replace Affordable Care Act collapses. https://doi.org/10.1136/bmj.j3508
Oberlander, J. (2017). Repeal, replace, repair, retreat—Republicans' health care quagmire. New England Journal of Medicine, 377(11), 1001-1003.
Pacheco, J., & Maltby, E. (2017). The role of public opinion—does it influence the diffusion of ACA decisions?. Journal of Health Politics, Policy and Law, 42(2), 309-340. https://doi.org/10.1215/03616878-3766737
The Affordable Care Act (ACA), famously known as Obamacare, sought to enhance universal healthcare access by making health insurance to be inexpensive for all Americans. ACA targeted individual market, employer-provided benefits, and non-Medicare-eligible population to ensure they accessed affordable and comprehensive insurance coverage without any discrimination on the basis of their health status (Nadash, Miller, Jones, Gusmano, & Rosenbaum, 2018). The Republican Party seeks to stop government interference in the insurance market. It has spearheaded efforts to repeal and replace the ACA through the courts terming it as unconstitutional. Additionally, several states have shown open hostility to the law since it expanded the Medicaid coverage. Besides, House and Senate Republicans have sponsored several repeal initiatives such as Better Care Reconciliation Act (BCRA) and Graham-Cassidy bills (Nadash et al., 2018). The constant onslaught of the ACA from President Trump and Republicans has led to an increase in premiums and several insurers withdrawing from selling the insurance plans in the recent past. The early success of the ACA, whereby millions of Americans secured insurance coverage through the individual markets, subsidies for low-income individuals, and Medicaid, have been eroded.
The Impact of Cost-Benefit Analysis
Milstead and Short (2019) argue that the supporters and critics of ACA include the members of Congress whose main objective is to be re-elected during the election cycles. The opponent's debates and efforts to repeal and replacement of ACA in both President Obama and Trump's administrations are deliberate for political expediency as opposed to promoting public health and well-being. Furthermore, the political elites do not perform a cost-benefit analysis of the effectiveness of the ACA to enable them to compromise on a bipartisan basis about the contentious issues contained in the law, such as the insurance mandates, Medicaid, insurance plans, and tax credits.
Analysis of Votes
Notably, the ACA resulted in a progressive American tax system whereby the wealthy individuals were obligated to pay higher federal taxes, 3.8% more on taxes on unearned income and a 0.9% increase in Medicare payroll taxes. The new tax revenue was earmarked to fund the expansions proposed by the ACA (Grogan, 2017). Additionally, the law delimited the out-of-pocket costs for marketplace insurance coverage, specifically $13,200 and $6,600 for family and individual plans (Grogan, 2017). The subsidies and financing options of ACA ensured equitable access to healthcare and lowered the financial burden of healthcare costs for the majority of low-income Americans. According to Congressional Budget Office, The Joint Committee on Taxation, and The Center on Budget and Policy Priorities, repealing and replacing the ACA will increase Medicaid costs by over $370 billion over the next decade, which would be covered by the states (Grogan, 2017). Besides, eliminating tax directives will benefit the wealthiest people since they will be able to save almost $600 billion through 2026 (Grogan, 2017). Despite such cost-benefit analysis being conducted to determine the effect of repealing and replacing ACA, the legislators focus on their re-election prospects while discussing the merits and demerits of Obamacare. The lawmakers' support for ACA must be consistent with the views of their electorates and donors. For instance, voting against the Act would have been contrary to the desires of most Republicans, and they risked losing their elective seats in the House or Senate.
Conclusion.
It is evident that ACA not only resulted in national Medicaid expansions and subsidized Marketplace coverage, but it also reduced the cost of medical care and improved access to health services for patients in various age groups. These results would be what any leader would like to experience in their country, that is easy access to affordable and quality care for all people. Nevertheless, legislators would be willing to disregard these benefits to the society if all their chances of re-election would not be increased by them supporting the ACA. It is on the same basis that members of Congress will make decisions on whether to reject or recommend national policies concerning Medicaid/Medicare. Politicians rely on donors and lobbyists for financial support to win their elections. In healthcare, these funders could be medical organizations that are negatively affected by the particular policy under deliberation. As such, to ensure that they continue to receive support from these agencies, legislators have to cater to the interest of their donor and vote to reject a policy that could otherwise, benefit the society. However, this does not mean that they do not believe passing such a proposal into law would be in the best interest of the public. The members of the U.S. Congress usually align with their left- or right-wing political affiliation and support legislations to appease their electorates, lobbyists, and sponsors purposely to ensure they retain their Senate or House seats as opposed to promoting public good in a bipartisan manner.
Discussion: Politics and the Patient Protection References
Grogan, C. M. (2017). How the ACA addressed health equity and what repeal would mean. Journal of Health Politics, Policy and Law, 42(5), 985-993.
Milstead, J. A., & Short, N. M. (2019). Health policy and politics: A nurse's guide (6th ed.). Burlington, MA: Jones & Bartlett Learning.
Nadash, P., Miller, E. A., Jones, D. K., Gusmano, M. K., & Rosenbaum, S. (2018). A series of unfortunate events: implications of Republican efforts to repeal and replace the Affordable Care Act for older adults. Journal of Aging & Social Policy, 30(3-4), 259-281.
Discussion Post.. 350 words.. APA format..3 reference that are scholar writers. I Due by 12/10/19 by 7pm
Discussion: Politics and the Patient Protection and Affordable Care Act
Regardless of political affiliation, individuals often grow concerned when considering perceived competing interests of government and their impact on topics of interest to them. The realm of healthcare is no different. Some people feel that local, state, and federal policies and legislation can be either helped or hindered by interests other than the benefit to society.
Consider for example that the number one job of a legislator is to be reelected. Cost can be measured in votes as well as dollars. Thus, it is important to consider the legislator's perspective on either promoting or not promoting a certain initiative in the political landscape.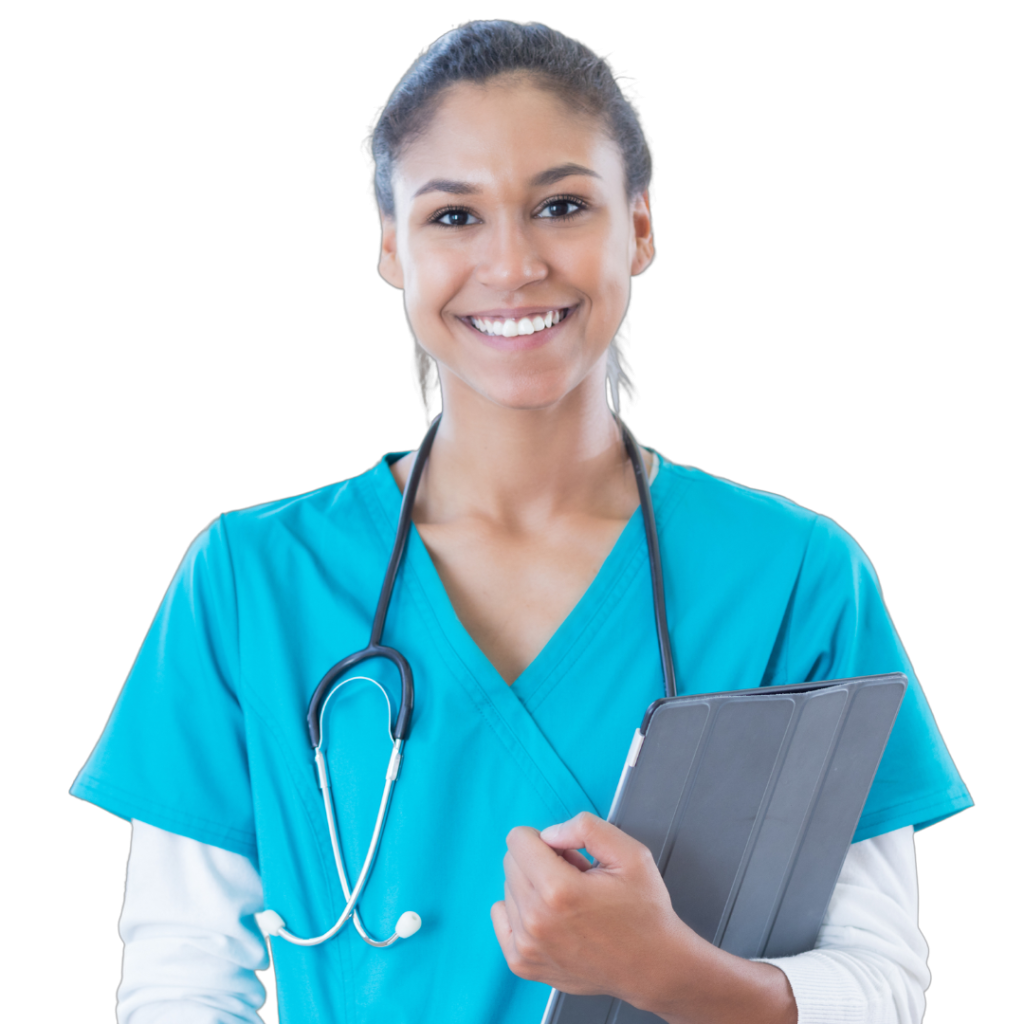 Struggling to Meet Your Deadline?
Get your assignment on Discussion: Politics and the Patient Protection done on time by medical experts. Don't wait – ORDER NOW!
To Prepare:
· Review the Resources and reflect on efforts to repeal/replace the Affordable Care Act (ACA).
· Consider who benefits the most when policy is developed and in the context of policy implementation.
By Day 3 of Week 3
Post an explanation for how you think the cost-benefit analysis in the statement from page 27 of Feldstein (2006) affected efforts to repeal/replace the ACA. Then, explain how analyses such as the one portrayed by the Feldstein statement may affect decisions by legislative leaders in recommending or positioning national policies (e.g., Congress' decisions impacting Medicare or Medicaid).
Discussion: Politics and the Patient Protection Resources
Please Ask a Librarian if you have any questions about the links.
Bosse, J., Simmonds, K., Hanson, C., Pulcini, J., Dunphy, L., Vanhook, P., & Poghosyan, L. (2017). Position statement: Full practice authority for advanced practice registered nurses is necessary to transform primary care. Nursing Outlook, 65(6), 761–765. doi:10.1016/j.outlook.2017.10.002.
Corless, I. B., Nardi, D., Milstead, J. A., Larson, E., Nokes, K. M., Orsega, S., Kurth, A. E., … Woith, W. (2018). Expanding nursing's role in responding to global pandemics. Nursing Outlook, 66(4), 412–415. doi:10.1016/j.outlook.2018.06.003.
DeMarco, R., & Tufts, K. A. (2014). The mechanics of writing a policy brief. Nursing Outlook, 62(3), 219–224. doi:10.1016/j.outlook.2014.04.002
Donkin, A., Goldblatt, P., Allen, J., Nathanson, V., & Marmot, M. (2017). Global action on the social determinants of health. BMJ Global Health, 3(1). doi:10.1136/bmjgh-2017-000603.
Glasgow, R. E., Lichtenstein, E., & Marcus, A. C. (2003). Why don't we see more translation of health promotion research to practice? Rethinking the efficacy-to-effectiveness transition. American Journal of Public Health, 93(8), 1261–1267.
Institute of Medicine (US) Committee on Enhancing Environmental Health Content in Nursing Practice, Pope, A. M., Snyder, M. A., & Mood, L. H. (Eds.). (n.d.). Nursing health, & environment: Strengthening the relationship to improve the public's health.
Kingdon, J.W. (2001). A model of agenda-setting with applications. Law Review M.S.U.-D.C.L., 2(331)
Klein, K. J., & Sorra, J. S. (1996). The challenge of innovation implementation. Academy of Management Review, 21(4), 1055–1080. doi:10.5465/AMR.1996.9704071863
Neff, D. F., Yoon, S. H., Steiner, R. L., Bumbach, M. D., Everhart, D., & Harman J. S. (2018). The impact of nurse practitioner regulations on population access to care. Nursing Outlook, 66(4), 379–385. doi:10.1016/j.outlook.2018.03.001
O'Rourke, N. C., Crawford, S. L., Morris, N. S., & Pulcini, J. (2017). Political efficacy and participation of nurse practitioners. Policy, Politics, and Nursing Practice, 18(3), 135–148. doi:10.1177/1527154417728514
Peterson, C., Adams, S. A., & DeMuro, P. R. (2015). mHealth: Don't forget all the stakeholders in the business case. Medicine 2.0, 4(2), e4. doi:10.2196/med20.4349.
Sacristán, J., & Dilla, T. D. (2015). No big data without small data: Learning health care systems begin and end with the individual patient. Journal of Evaluation in Clinical Practice, 21(6), 1014–1017. doi:10.1111/jep.12350
Sandoval-Almazana, R., & Gil-Garcia, J. R. (2011). Are government internet portals evolving towards more interaction, participation, and collaboration? Revisiting the rhetoric of e-government among municipalities. Government Information Quarterly, 29(Suppl. 1), S72–S81. doi:10.1016/j.giq.2011.09.004
Shiramizu, B., Shambaugh, V., Petrovich, H., Seto, T. B., Ho, T., Mokuau, N., & Hedges, J. R. (2016). Leading by success: Impact of a clinical and translational research infrastructure program to address health inequities. Journal of Racial and Ethnic Health Disparities, 4(5), 983–991. doi:10.1007/s40615-016-0302-4
Taylor, D., Olshansky, E., Fugate-Woods, N., Johnson-Mallard, V., Safriet, B. J., & Hagan, T. (2017). Corrigendum to position statement: Political interference in sexual and reproductive health research and health professional education. Nursing Outlook, 65(2), 346–350. doi:10.1016/j.outlook.2017.05.003.
Tummers, L., & Bekkers, V. (2014). Policy implementation, street level bureaucracy, and the importance of discretion. Public Management Review, 16(4), 527–547. doi:10.1080/14719037.2013.841978
Williams, J. K., & Anderson, C. M. (2018). Omics research ethics considerations. Nursing Outlook, 66(4), 386–393. doi:10.1016/j.outlook.2018.05.003
You must proofread your paper. But do not strictly rely on your computer's spell-checker and grammar-checker; failure to do so indicates a lack of effort on your part and you can expect your grade to suffer accordingly. Papers with numerous misspelled words and grammatical mistakes will be penalized. Read over your paper – in silence and then aloud – before handing it in and make corrections as necessary. Often it is advantageous to have a friend proofread your paper for obvious errors. Handwritten corrections are preferable to uncorrected mistakes.
Use a standard 10 to 12 point (10 to 12 characters per inch) typeface. Smaller or compressed type and papers with small margins or single-spacing are hard to read. It is better to let your essay run over the recommended number of pages than to try to compress it into fewer pages.
Likewise, large type, large margins, large indentations, triple-spacing, increased leading (space between lines), increased kerning (space between letters), and any other such attempts at "padding" to increase the length of a paper are unacceptable, wasteful of trees, and will not fool your professor.
The paper must be neatly formatted, double-spaced with a one-inch margin on the top, bottom, and sides of each page. When submitting hard copy, be sure to use white paper and print out using dark ink. If it is hard to read your essay, it will also be hard to follow your argument.
ADDITIONAL INSTRUCTIONS FOR THE CLASS
Discussion Questions (DQ)
Initial responses to the DQ should address all components of the questions asked, include a minimum of one scholarly source, and be at least 250 words.
Successful responses are substantive (i.e., add something new to the discussion, engage others in the discussion, well-developed idea) and include at least one scholarly source.
One or two sentence responses, simple statements of agreement or "good post," and responses that are off-topic will not count as substantive. Substantive responses should be at least 150 words.
I encourage you to incorporate the readings from the week (as applicable) into your responses.
Weekly Participation
Your initial responses to the mandatory DQ do not count toward participation and are graded separately.
In addition to the DQ responses, you must post at least one reply to peers (or me) on three separate days, for a total of three replies.
Participation posts do not require a scholarly source/citation (unless you cite someone else's work).
Part of your weekly participation includes viewing the weekly announcement and attesting to watching it in the comments. These announcements are made to ensure you understand everything that is due during the week.
APA Format and Writing Quality
Familiarize yourself with APA format and practice using it correctly. It is used for most writing assignments for your degree. Visit the Writing Center in the Student Success Center, under the Resources tab in LoudCloud for APA paper templates, citation examples, tips, etc. Points will be deducted for poor use of APA format or absence of APA format (if required).
Cite all sources of information! When in doubt, cite the source. Paraphrasing also requires a citation.
I highly recommend using the APA Publication Manual, 6th edition.
Use of Direct Quotes
I discourage overutilization of direct quotes in DQs and assignments at the Masters' level and deduct points accordingly.
As Masters' level students, it is important that you be able to critically analyze and interpret information from journal articles and other resources. Simply restating someone else's words does not demonstrate an understanding of the content or critical analysis of the content.
It is best to paraphrase content and cite your source.
LopesWrite Policy
For assignments that need to be submitted to LopesWrite, please be sure you have received your report and Similarity Index (SI) percentage BEFORE you do a "final submit" to me.
Once you have received your report, please review it. This report will show you grammatical, punctuation, and spelling errors that can easily be fixed. Take the extra few minutes to review instead of getting counted off for these mistakes.
Review your similarities. Did you forget to cite something? Did you not paraphrase well enough? Is your paper made up of someone else's thoughts more than your own?
Visit the Writing Center in the Student Success Center, under the Resources tab in LoudCloud for tips on improving your paper and SI score.
Late Policy
The university's policy on late assignments is 10% penalty PER DAY LATE. This also applies to late DQ replies.
Please communicate with me if you anticipate having to submit an assignment late. I am happy to be flexible, with advance notice. We may be able to work out an extension based on extenuating circumstances.
If you do not communicate with me before submitting an assignment late, the GCU late policy will be in effect.
I do not accept assignments that are two or more weeks late unless we have worked out an extension.
As per policy, no assignments are accepted after the last day of class. Any assignment submitted after midnight on the last day of class will not be accepted for grading.
Communication
Communication is so very important. There are multiple ways to communicate with me:

Questions to Instructor Forum: This is a great place to ask course content or assignment questions. If you have a question, there is a good chance one of your peers does as well. This is a public forum for the class.
Individual Forum: This is a private forum to ask me questions or send me messages. This will be checked at least once every 24 hours.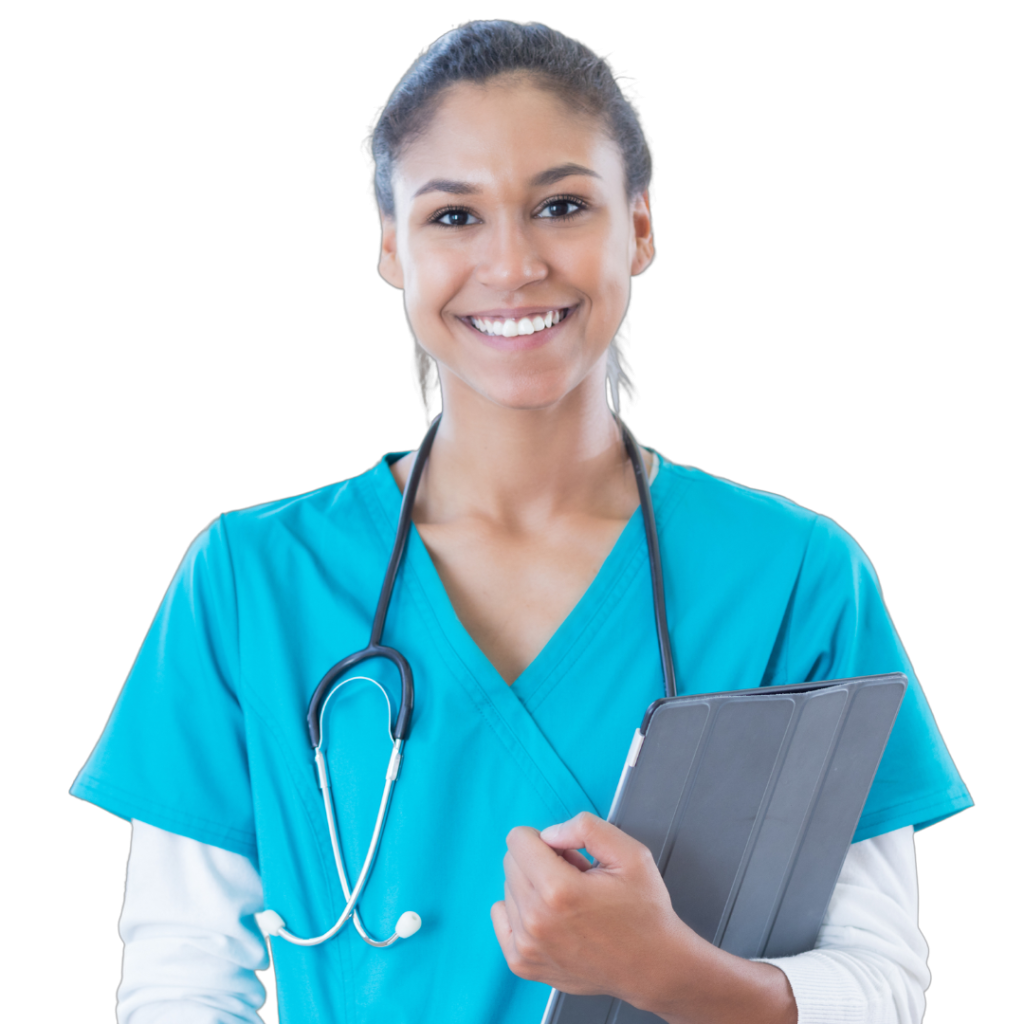 Don't wait until the last minute
Fill in your requirements and let our experts deliver your work asap.