NURS 6053 Discussion Review of Current Healthcare Issues Essay
NURS 6053 Discussion Review of Current Healthcare Issues Essay
NURS 6053 Discussion Review of Current Healthcare Issues Essay
There are many different issues facing healthcare today. These issues often lead to the adjustment in the healthcare processes as well as the approaches that need to be undertaken to enhance the quality of healthcare delivery and efficient outcomes. Technology disruption is one of the main healthcare issues that is experienced by most healthcare institutions. With the increase in the use of different technologies, more healthcare institutions often face challenges associated with the complexities brought about by the computerized systems (Ford et al., 2017). Technological disruption is changing different aspects of future healthcare from the diagnosis processes to how patients are treated. The advanced technologies such as the artificial intelligence, 3D printing, Internet of Things are no longer sci-fi fantasy. In other words, these technological innovations are going to enter healthcare industry sooner. As a result, they will bring a lot of disruptions in the normal operational processes.
Technological disruption is more likely to impact different healthcare settings. In my case, technological disruption may enhance the diagnosis and treatment processes. In most cases, there are always problems encountered by both patients and healthcare professionals in the management of different patients (Herrmann et al., 2018). For instance, medication error is one of the main issue that can be solved by the technological innovations. Further, technological disruption is more likely to render many healthcare professionals jobless. For example, with the incorporation of the artificial intelligence in the healthcare system, most of the healthcare activities will be undertaken by the computerized programs in a more accurate fashion. Technological innovation/disruption may enhance quality delivery and facilitate patient's safety in different healthcare processes.
My organization has responded to the issue of technological innovation through the reorganization of the work environment as well as working approaches to ensure the realization of quality outcomes. Further, in my healthcare institution, there are training processes to ensure that healthcare professionals understand different aspect of this healthcare issue and how to enhance the implementation processes.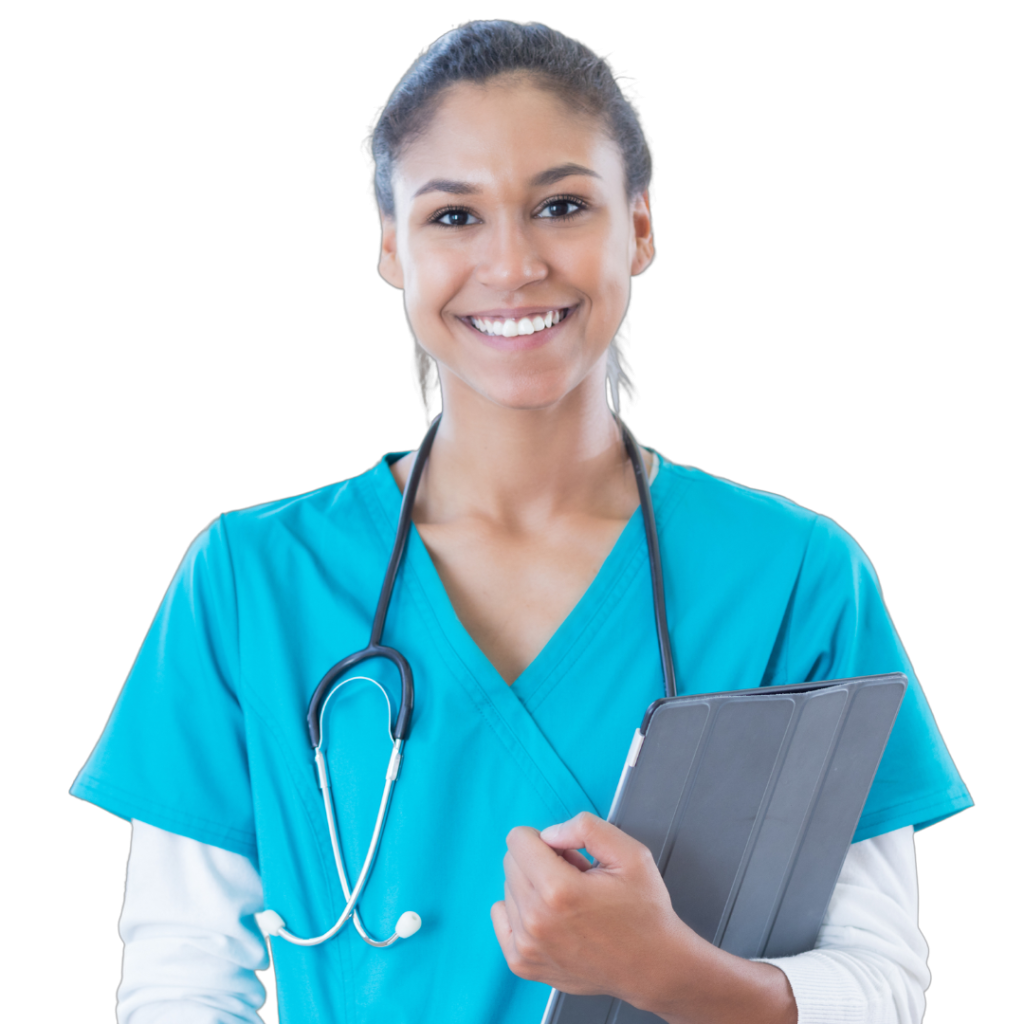 Struggling to Meet Your Deadline?
Get your assignment on NURS 6053 Discussion Review of Current Healthcare Issues Essay done on time by medical experts. Don't wait – ORDER NOW!
References
Ford, G., Compton, M., Millett, G., & Tzortzis, A. (2017). The role of digital disruption in healthcare service innovation. In Service business model innovation in healthcare and hospital management (pp. 57-70). Springer, Cham. https://doi/10.1007/978-3-319-46412-1_4
Herrmann, M., Boehme, P., Mondritzki, T., Ehlers, J. P., Kavadias, S., & Truebel, H. (2018). Digital transformation and disruption of the health care sector: internet-based observational study. Journal of medical internet research, 20(3), e104. https//doi/org/2018/3/e104/
Staffing Shortages as a National Health are Issue/Stressor
Staffing shortages in the health care industry has become a significant issue and stressor all over the nation. Nurses work extremely hard and that is not a secret. With imminent staffing shortages in the health care profession and an increase in the volume of patients seeking care services, patient loads are increasing rapidly, thus making it difficult for nurses already short staff to manage all patient care needs effectively and efficiently (Bakhamis et al.,2019). The United States has a massive nursing shortage, and the problem is only set to grow. Due to an influx of patients into our health system, the retirement of baby boomers, and educational bottlenecks, nursing positions are not being filled fast enough to keep up with demand (Xue et al., 2016). Nurses overworked and understaffed on the front lines. There are millions of registered and licensed practical nurses in the United States. Most of these nurses, however, are not happy and comfortable in their work, they are stress, overworked, underappreciated, and underutilized leading to significant impact on the delivery of care.
Impact on Work Setting
     Staffing shortages can have a significant impact on the quality of work, on productivity, creativity, competitiveness, nursing care outcomes, and on ensuring patients' safety (Norful et al., 2018). At my health care organization due to staffing shortage, nurses sometimes work long hours because other nurses calling in sick, running one to four hours late from working under very stressful conditions resulting in burnout, injury, fatigue, and job dissatisfaction. Nurses suffering in my health care facility delay treatments and make other mistakes due to the relationship of the nurse-to-patient ratio (Xue et al., 2016). An unfortunate outcome is that patient quality of care suffers, resulting in a variety of complications including emergency room overcrowding and delay of treatment.
Organizational Response and Changes Implemented
    A range of solutions has been offered as a way to solve the nursing shortage in my health care organization from subsidized funding, hiring new nurses, wage increases, and contracting with nursing agencies for nurses to fill in periodically. My health care organization provides tuition for nurses seeking to advance their degree. In addition, resources have been allocated towards increasing wages which has affected recruitment as well as retention of Registered Nurses already in the facility.
Another important strategy to further address the nursing shortage is that, nurses are allowed scheduling flexibility and coverage. This has help nurses to juggle their busy work schedule with home life and educational opportunities, and also allows room for decompressing between stressful, emotionally demanding shifts and days of work.
Health care of the nation, and patients, in particular will benefit the most from adequate staffing and a healthy and well rested nurse because efficiency and productivity will increase, the number of work-related mistakes at the same time will reduce, sick leaves are going to be rare, shorter, and burnout will not occur often (Norful et al., 2018). By introducing said strategies, we would not only increase staffing in health care but equally, reduce the stress-related illness rate among nurses and would also significantly raise the quality of healthcare and patient outcomes.
Hello Gladys, I agree with you. The recent covid pandemic made it impossible to hire nurses. All healthcare institutions are suffering a shortage and burnout. The nurses who are currently working are burnout from work overload. For instance, nurses can no longer enjoy vacation or a time away without being reminded or even denial approval for a time off. The nursing shortage has affected nurses mentally and the efficiency of their work. Patient care is equally affected. According to CDC. Reducing burnout rates of nurses is a win-win. By reducing nurse workload, we can protect nurses from burnout and protect patients from infections. Nurses provide care under less than desirable circumstances. Often overworked and underappreciated, nurses are the only professionals in constant contact with patients, and they deal with life and death issues daily. Challenges arise when the composition of healthcare teams is affected by the organizational downsizing of personnel. The organizational restructuring may lead to gaps in needed numbers of skilled personnel to provide direct care (Broome et al. 2021, page 70).
References
Nurse Burnout and HAIs: A Solution to a Common Problem: retrieve December 2, 2021, from https://blogs.cdc.gov/safehealthcare/nurse-burnout-and-hais-a-solution-to-a-common-problem/
Broome, M., & Marshall, E. S. (2021). Transformational leadership in nursing: From expert clinician to influential leader (3rd ed.). New York, NY: Springer.
The national healthcare issue that I want to bring to attention is nursing shortages. Nursing shortages have been around for a long time, but they have now reached critical levels in many countries including the US.  Nursing shortages have been affecting the whole country, there are currently 7.3 million nurse shortages globally. The 2020 State of the World's Nursing report by the World Health Organization evidenced that, by 2030, there will be a critical global shortage of 5.7 million nurses. To help all countries deal with nursing shortages by 2030, the WHO estimates that 8% more nurses need to graduate annually and be supported to be employed and retained in the profession (Marc, 2021). Many nurses are burnt out and exhausted by their work, and the threat of greater attrition is real because of the pandemic.
Nursing shortages lead to errors, higher morbidity, and mortality rates. In hospitals with high patient-to-nurse ratios, nurses experience burnout, and dissatisfaction and the patients experienced higher mortality and failure-to-rescue rates than in facilities with lower patient-to-nurse ratios (Heinz, 2018). shortage of nurses leads to an increase in the workload of the existing workforce, which results in a predictable increase in medication errors. Close to half of all nurses employed have admitted to committing a medication error in the past year. Errors may range from infusing medicines at the wrong rate (most common) to giving the wrong medicine or mixing up medicines between patients, which easily can result in fatal consequences (Ghafoor et al., 2021). I work in a behavioral health facility, and we are faced with staff shortages daily leaving the whole team with an extra workload, leaving the house supervisor to multitask pretty much doing two people's work. This causes a delay in medication administration, delays in sending patients to lunch on time, delays in activity, and group which affects all the units in the hospital.
Our hospital changed the shift schedule, we used to have 12 hours shift now the facility is offering eight hours and 12 hours shifts making it durable for nurses and aims to reduce burnout. The organization is also offering bonuses to those individuals who sign on to become nurses and to pick up shifts in case of shortages. Major investment in nursing by governments needs to occur to enable millions more nurses to graduate and to ensure positions for them are established and sustained. Nurses around the world need to collaborate and work closely across borders and regions to gather evidence about the profession to inform policy and investment decisions. Nursing leaders and educators have key roles to play to help overcome nursing shortages. Many nursing organizations, scholars, and leaders have recognized the ongoing and deleterious effects of nursing shortages on positive patient outcomes and health service provision, as well as the potential to further exacerbate shortfalls in the profession (Bourgault, 2022). Quite simply, if nurses must work in situations of nursing shortages, they are more likely to be overworked, exhausted and leave nursing.
References
Bourgault, A. M. (2022). The Nursing Shortage and Work Expectations Are in Critical Condition: Is Anyone Listening? Critical Care Nurse, 42(2), 8–11. https://doi.org/10.4037/ccn2022909
Ghafoor, Y., Yaqoob, M. A., Bilal, M. A., & Ghafoor, M. S. (2021). Impact of nurse shortage on patient care. Saudi J Nurs Heal Care, 4(4), 114-9. https:// 10.36348/sjnhc.2021.v04i04.003114-9. https:// 10.36348/sjnhc.2021.v04i04.003
Heinz, D. (2018). Hospital nurse staffing and patient outcomes: a review of current literature. Dimensions of Critical Care Nursing, 23(1), 44-50. Retrieved from https://search-ebscohost-com.ezp.waldenulibrary.org/login.aspx?direct=true&db=rzh&AN=106723823&site=ehost-live&scope=site
Marc, M., Bartosiewicz, A., Burzynska, J., Chmiel, Z., & Januszewicz, P. (2021). A nursing shortage – a prospect of global and local policies. International Nursing Review, 66(1), 9 16. Retrieved from http://dx.doi.org/http://dx.doi.org.ezp.waldenulibrary.org/10.1111/inr.12473
NURS 6053 Discussion Review of Current Healthcare Issues Essay
NURS 6053 Discussion Review of Current Healthcare Issues Essay
Nurses work in different settings with varying work demands, support mechanisms, and approaches to work. Regardless of these differences, healthcare stressors are part of everyday work. These stressors are usually workplace challenges widespread in the United States that hamper nurses' ability to deliver timely and effective care (Rose et al., 2021). The nursing shortage is a prevalent national stressor with far-reaching effects on patient care. It is characterized by higher demand for nurses than the current supply.
The effects of the nursing shortage witnessed in other organizations may be experienced in my work setting. As Shah et al. (2021) explained, the nursing shortage is a leading cause of burnout among nurses. It increases the nurse-patient ratio implying that nurses are overworked and may lack time for self-care and other activities that enhance commitment to work. Shah et al. (2021) further observed that nurses experiencing burnout are more likely to commit medical errors than nurses working within the standard nurse-patient ratios. Errors risk patient safety and damage patients' trust in healthcare providers. Burnout triggers turnover and increases an organization's management costs since replacing nurses is costly.
To avert the damaging effects of the nursing shortage, healthcare organizations should implement robust strategies, both staff-centered and organization-wide. My healthcare setting has responded to the nursing shortage through continuous supervision of staff, motivation programs, and formulating policies that prevent work overload. As Lee and Lee (2022) noted, nurse motivation is critical to creating a positive work atmosphere and retaining nurses. The same perspective guides the management when developing and implementing motivation programs. Regarding the changes that may have been implemented, nurses need mental strength to cope with the increasing workload. As a result, the management should invest more in coping programs and organize appropriate training initiatives to improve nurses' resilience.

References
Lee, J. Y., & Lee, M. H. (2022). Structural model of retention intention of nurses in small-and medium-sized hospitals: Based on Herzberg's Motivation-Hygiene theory. Healthcare, 10(3), 502. https://doi.org/10.3390/healthcare10030502
Rose, S., Hartnett, J., & Pillai, S. (2021). Healthcare worker's emotions, perceived stressors and coping mechanisms during the COVID-19 pandemic. PLoS One, 16(7), e0254252. https://doi.org/10.1371/journal.pone.0254252
Shah, M. K., Gandrakota, N., Cimiotti, J. P., Ghose, N., Moore, M., & Ali, M. K. (2021). Prevalence of and factors associated with nurse burnout in the US. JAMA Network Open, 4(2), e2036469-e2036469. doi:10.1001/jamanetworkopen.2020.36469
Great post with many valid and true points. Unfortunately, this is what healthcare has turned into. We already know that this is difficult for the uninsured but now those with insurance are sometimes left to wonder " well what's the point of having affordable insurance" when it's really not as affordable as we have been led to believe especially when it comes to prescription drugs. Noted in the article Medical Cost Trend: Behind the Numbers 2020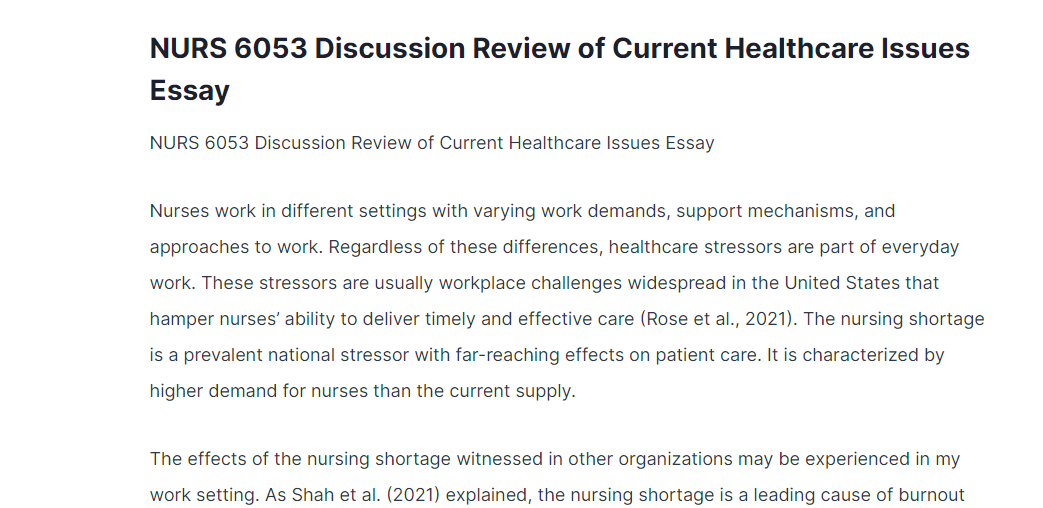 Links to an external site., (2019) by PwC there were three main factors that increased the cost of healthcare and they were "increased drug spending, increased prevalence of chronic diseases, and greater access to mental health services (Okhifun, n.d.). Back when this article was written, it was projected the drug spending would increase about "3 to 6 percent per year" and now with it being 2023 it has done just that. For patients with Medicare part B and part D, prices have risen to 7.5% or more from 2019 (Cubanski and Neuman, 2022). As far as the prevalence of chronic illnesses, we have to understand that people are living longer so with that comes all of their health issues such as high blood pressure, diabetes, heart disease to name a few. According to the CDC (2022), these lists of chronic illnesses is what lead to the "4.1 trillion in Annual Health Care Costs". At our hospitals similar to yours, we also have social workers and case managers who serve as community liaisons on behalf of the patients to make sure that they have everything they need to prosper and optimize their care once discharged from the hospital.
References
Centers for Disease Control and Prevention. (2022, December 13). Chronic diseases in America. Centers for Disease Control and Prevention. Retrieved March 1, 2023, from https://www.cdc.gov/chronicdisease/resources/infographic/chronic-diseases.html
Cubanski, J., & Neuman, T. (2022, February 24). Prices increased faster than inflation for half of all drugs covered by Medicare in 2020. KFF. Retrieved March 1, 2023, from https://www.kff.org/medicare/issue-brief/prices-increased-faster-than-inflation-for-half-of-all-drugs-covered-by-medicare-in-2020/
Okhifun, G. (n.d.). Rising health care costs continue to stress employees – how can employers help? RSS. Retrieved March 1, 2023, from https://www.corporatewellnessmagazine.com/article/rising-health-care-costs-continue-to-stress-employees-how-can-employers-help
I agree with your informative post. Nursing shortages are at an all time high. According to the United States Registered Nurse Workforce Report Card and Shortage Forecast published in the September/October 2019 issue of the American Journal of Medical Quality, a shortage of registered nurses is projected to spread across the country through 2030. In this state-by-state analysis, the authors forecast a significant RN shortage in 30 states with the most intense shortage in the Western region of the U.S. Nursing shortages can lead to nursing burn out, nursing errors, increase in patient mortality, and patient care is suffering. With this shortage in nursing, nurses to patient ratios has increased making it unsafe for patients and nurses to practice.
It seems like your organization has a good plan into place and hasn't just offered bonus so nurses can receive incentives for picking up over time causes them to be even more burnt out.
The American Association of Colleges of Nursing (AACN) homepage. American Association of Colleges of Nursing: The Voice of Academic Nursing. (2022). Retrieved March 4, 2023, from https://www.aacnnursing.org/Links to an external site.
Juraschek SP, Zhang X, Ranganathan V, Lin VW. United States Registered Nurse Workforce Report Card and Shortage Forecast. Am J Med Qual. 2019 Sep/Oct;34(5):473-481. doi: 10.1177/1062860619873217. PMID: 31479295.
The perennial nursing shortage is a national healthcare issue of concern. Statistics at national and international levels show that the shortage of healthcare worker (HCWs) is profound and affects effective and quality service delivery. The World Health Organization (WHO) projects that the nursing shortage could hit 12.9 million by 2035 (Marc et al., 2018). Nursing shortage creates unsafe working environment and increases fatigue, high turnover rates, and make nurses susceptible to medication administration errors. The ongoing COVID-19 pandemic has exacerbated the situation as the demand for healthcare services has increased, leading to more strain and burden on nurses, especially those working in critical care settings and others with elderly patient populations with chronic and terminal conditions.
Nursing shortage has impacted my work setting negatively as we enhance efforts to provide care to a patient diversity coming to the facility. Low staff retention, reduced levels of patient's satisfaction, and a rise in hospital acquired infections are some of the negative effects of nursing shortage in our facility. When patient workload exceeds the available shift nurses, patients experience low levels of satisfaction. Unsafe staffing ratios contribute to burnout and high turnover rates (Alenezi et al., 2018). Further, increased length of stay happens due to higher nurse-to-patient ratios lead to more complications and a rise of hospital acquired infections.
Many healthcare settings are struggling in responding to nursing shortage because of the few options available (Marshall & Broome, 2017). Our facility is now leveraging technologies like telehealth to enhance access and quality for patients with chronic conditions like diabetes and hypertension who require constant monitoring. While studies show that nursing supply may exceed demand in the near future, using technologies and innovative models like increased training and flexibility can help organizations mitigate the adverse effects of nursing shortage.
References
Alenezi, A. M., Aboshaiqah, A., & Baker, O. (2018). Work‐related stress among nursing staff
working in government hospitals and primary health care centers. International Journal of Nursing Practice, 24(5). https://doi.org/10.1111/ijn.12676
Marc, M., Bartosiewicz, A., Burzynska, J., Chmiel, Z., & Januszewicz, P. (2018). A
nursing shortage – a prospect of global and local policies. International Nursing Review, 66(1), 9-16. https://doi.org/10.1111/inr.12473.
Marshall, E. S., & Broome, M. E. (2017). Transformational leadership in nursing: From expert
clinician to influential leader (2nd ed.). New York, NY: Springer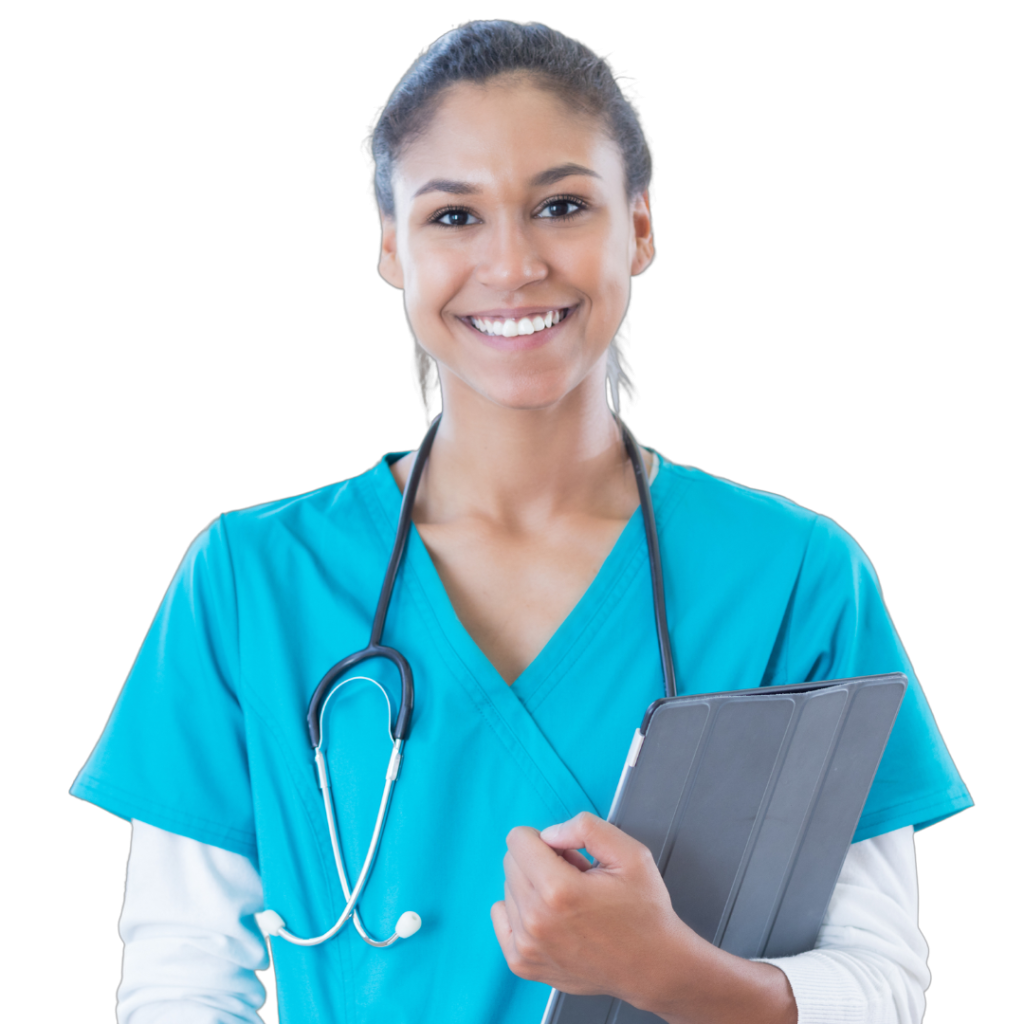 Don't wait until the last minute
Fill in your requirements and let our experts deliver your work asap.