NURS 6052 Discussion: Searching Databases Assignment
The development of clinical guidelines to improve nursing practice is a rigorous process. Healthcare providers should utilize the most accurate sources of data that will enhance the effectiveness of the outcomes. Therefore, this paper explores the search strategy that will be used to obtain the data related to the proposed PICOT question.
PICOT Question
            The PICOT question that is appropriate for the identified clinical issue is:
In hospitalized elderly patients (P), does the use of hourly nursing rounds and call lights (I) reduce the rates of falls (O) when compared to normal routine of care (C) in a six-month period (T)?
Search Terms Used
            According to Melnyk and Fineout-Overholt (2018), search terms for a clinical inquiry question (PICOT) can be obtained by doing database search using the key words of the PICOT question. The keywords that were used in this research that relate to the PICOT question include falls, elderly patient falls, falls prevention, hourly nursing rounds and falls, call lights and falls, and nursing rounds and falls. The use of these keywords in selected databases yielded 59 articles. The number reduced to 30 when the search criterion was limited to peer-reviewed articles alone. The second search strategy that was utilized was the use of database-controlled vocabulary. This approach entails the use of specific keywords such as nursing rounds and elderly patient falls to obtain the needed articles. The databases produce all the articles that contain these keywords, thereby, increasing the accuracy of the obtained results (Melnyk & Fineout-Overholt, 2018). The use of this approach resulted in 45 articles related to the PICOT statement. Despite the effectiveness of these methods, they have the weakness of producing a large number of articles that might not be relevant to the issue under investigation. Consequently, the use of Boolean operation search is appropriate.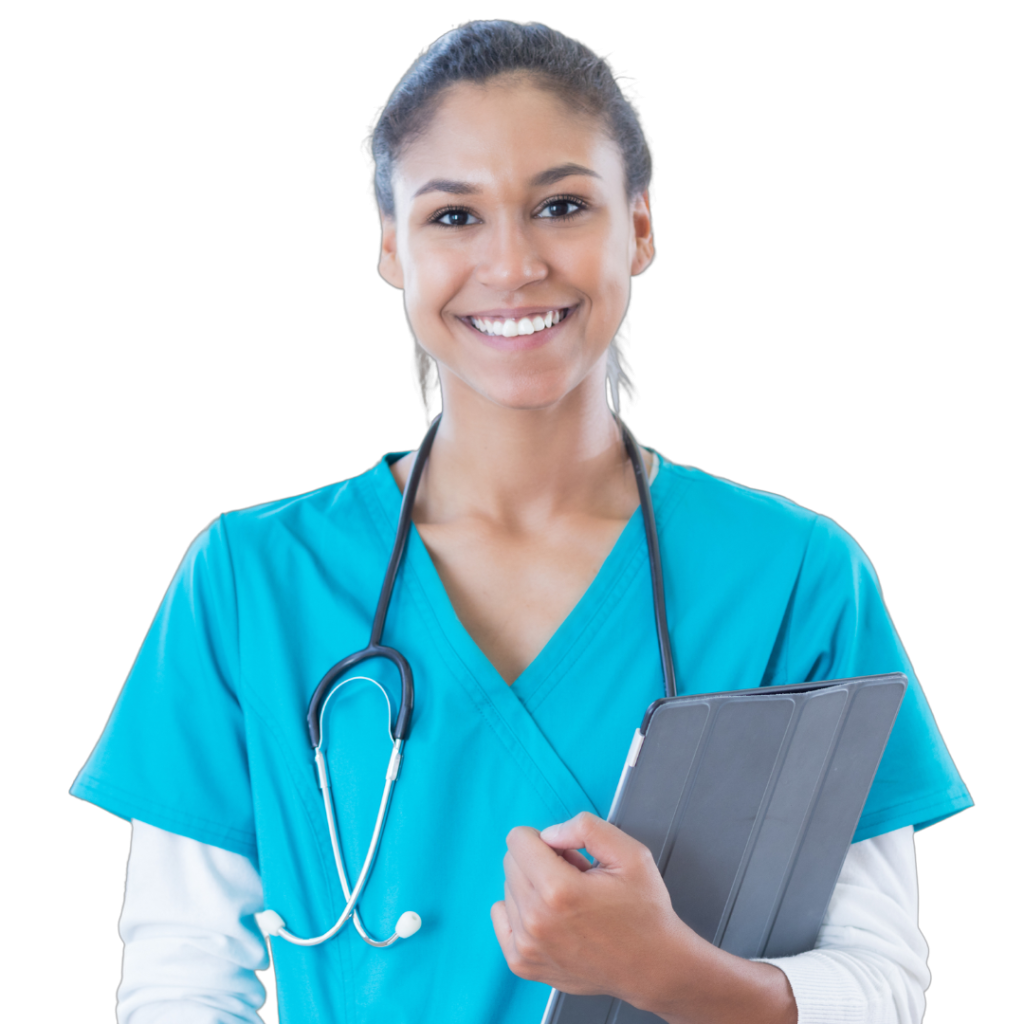 Struggling to Meet Your Deadline?
Get your assignment on NURS 6052 Discussion: Searching Databases Assignment done on time by medical experts. Don't wait – ORDER NOW!
            Boolean search is an effective approach to obtaining relevant research articles due to the accuracy of its results. The use of this approach allows for the searching of word combinations in a specified order (Stillwell et al., 2010). Often, combinations are used to increase the relevance and accuracy of the obtained resulted. For instance, Library of Congress (n.d.) recommend that Boolean OR expressions should be executed first, followed by AND or NOT expressions. The search can be done in either lower or upper cases. The use of this approach to searching articles yielded 16 articles that were related to the PICOT statement. Therefore, it became evident that the use of Boolean search is highly accurate when compared to the utilization of random search of key words in the PICOT statement.
Names of Databases
            A number of nursing databases were used in this research. They included CINAHL, Medline, Embase, and TRIP databases. These databases were considered effective for the assignment because they publish peer-reviewed content. The sources contained in them are also credible for use in generating information for evidence-based practice.
Search Results
            As shown above, the initial search that was undertaken using random search of the key words of the PICOT question yielded 59 articles. This number reduced to 30 when the selected articles were specified to peer-reviewed articles only. The use of database-controlled vocabulary yielded 45 articles while Boolean search resulted in 16 peer-reviewed articles related to the PICOT statement.
Strategies to Increase Rigor and Effectiveness of a Database Search on PICOT Question
            A number of strategies will be utilized to increase the rigor as well as effectiveness of the database search for the relevant literature in the PICOT question. One of them will be the use of many databases. According to Ho et al. (2016), the use of a combination of different databases has been shown to result in an increased proportion of studies alongside questions. Restricting the search of the relevant sources of data to a single database would lead to one missing many articles, hence, skewed results.
            The second strategy that will be utilized to increase the rigor and effectiveness of the database search on the PICOT question is limiting the period in which the appropriate articles were published. Often, evidence-based practice focuses on the use of the most recent, highly accurate clinical data in improving processes (Melnyk & Fineout-Overholt, 2018). This implies that recently published data should be utilized in coming up with new clinical guidelines. As a result, the search strategy for the articles on the PICOT question will be limited to articles that were published in the last five years. The use of this approach will increase the relevance of the findings to the current issues being reported in the clinical environments.
            The last strategy that will be utilized to enhance the rigor and effectiveness of the database search on the PICOT statement is ensuring that the articles only relate to nursing practice. Evidence-based practice applies to all areas of healthcare. However, it is important that nurses explore the need for clinical practices that relate to their professional practice (Ellis, 2019). The need for this focus is to promote professional growth and advancement. Therefore, the search for the needed resources will only be specific to nursing.
References
Ellis, P. (2019). Evidence-based practice in nursing. Learning Matters.
Ho, G. J., Liew, S. M., Ng, C. J., Shunmugam, R. H., & Glasziou, P. (2016). Development of a search strategy for an evidence based retrieval service. PloS one, 11(12).
Library of Congress. (n.d.). Search/browse help – Boolean operators and nesting. Retrieved June 14, 2020, from https://catalog.loc.gov/vwebv/ui/en_US/htdocs/help/searchBoolean.html
Melnyk, B. M., & Fineout-Overholt, E. (2018). Evidence-based practice in nursing & healthcare: A guide to best practice (4th ed.). Philadelphia, PA: Wolters Kluwer.
Stillwell, S. B., Fineout-Overholt, E., Melnyk, B. M., & Williamson, K. M. (2010). Evidence-based practice, step by step: Searching for the evidence. AJN The American Journal of Nursing, 110(5), 41-47.
PICOT questions form the basis of clinical inquiry with a significant focus on improving patient outcomes (Melnyk  & Fineout-Overholt, 2018). The implication is that a clinical issue is identified, and an appropriate question in the PICOT format is formulated (Nieswiadomy & Bailey, 2018). The chosen clinical issue is catheter-associated urinary tract infections (CAUTI) in the emergency department. CAUTIs are common in the emergency department due to the need to catheterize patients who come in for admission. CAUTIs lead to undesirable problems, such as longer hospital stays, and even more adverse outcomes, such as death, hence a need to prevent and properly manage them (Ohanian & Gaines-Hill, 2019).  An appropriate database search strategy is necessary when searching databases for appropriate evidence regarding clinical issues. For instance, one can start the search broadly with a concept or a word and add more specific keywords to the search process to narrow down on more appropriate evidence.
Using the Walden database search, a search was conducted starting with the word catheter-associated urinary tract infections. Nursing databases were specifically used during this search. The first search was general and yielded 46,800 results. However, most of these resources were irrelevant, so more words were added to help narrow the search. The word emergency department was added to the search, reducing the number of articles to 10,600 and making them more specific. This was made possible by using the Boolean operator "And" (Grove & Gray, 2018). After formulating the PICOT question, it is expected that more specific terms will be included in the search strategy to help narrow down the most appropriate articles or evidence. For instance, the search still does not include a possible intervention to be used in the emergency department to reduce the chances of patients getting CAUTI.
PICOT question: Among adult patients admitted to the emergency department, what is the efficacy of using CAUTI bundles as compared to normal practice in lowering the rates of CAUTI in 12 weeks?
References
Grove, S. K., & Gray, J. R. (2018). Understanding nursing research e-book: Building an evidence-based practice. Elsevier Health Sciences.
Melnyk, B. M., & Fineout-Overholt, E. (2018). Evidence-based practice in nursing & healthcare: A guide to best practice (4th ed.). Philadelphia, PA: Wolters Kluwer.
Nieswiadomy, R. M., & Bailey, C. (2018). Foundations of nursing research. 1073.
Ohanian, S., & Gaines-Hill, S. (2019). Reduction of CAUTI rates organization-wide begins in the Emergency Department. American Journal of Infection Control, 47(6), S37. https://doi.org/10.1016/j.ajic.2019.04.086
Searching Databases
At the core of evidence-based practice (EBP) is the developing a clinical inquiry which is actualized through the PICOT model (Saunders et al., 2019). As such, the clinical issue of interest is the increased prevalence of incivility in nursing and its impacts on the overall quality of care offered to patients. The use of cognitive rehearsal as an intervention to reduce incivility is considered one of the most effective ways to prepare nurses handle such situations because of its benefits (Kang et al., 2019). The PICOT question would be, "In nursing practice with high levels of incivility (P) does the use of cognitive rehearsal approach and training (I), compared to normal civility measures (C), reduce the rate of incivility by 40% (O) within 6 months (T)? Therefore, searching for evidence to answer the clinical issue of interest implores one to implement strategies by focusing on nursing databases that offer precise information about the phenomenon (Oh et al., 2019). The two research databases utilized in searching for scholarly evidence include PubMed Central and CINAHL.
The core terms entered into the search engines of the selected databases to get appropriate studies that align with the terms and topic of interest. In the first phase, over 10,000 studies came up. This was before filtering the search bases on the publication date, and exclusion of systematic reviews as well as meta-analyses and utilization of Boolean operation (Melnyk et al., 2018). On combining the search terms with the Boolean operator "AND" as well as utilizing other filters, the overall results showed 23 articles. These articles were specific and dealt with the interventions which tackle the practice issue.
The strategies that may enhance the rigor, effectiveness and specificity of searching databases on the PICOT question comprise of ensuring that one uses an in-built filter, and use of synonymous terms in repeat searches (Li et al., 2019). The use of filters to search databases can be only to produce certain articles like randomized controlled trials while synonyms ensures that even articles written using similar terms and relevant to the issue are capture during the search.
References
Kang, J., & Jeong, Y. J. (2019). Effects of a smartphone application for cognitive rehearsal intervention on workplace bullying and turnover intention among nurses. International Journal of Nursing Practice, 25(6), e12786. https://doi.org/10.1111/ijn.12786
Li, S., Cao, M., & Zhu, X. (2019). Evidence-based practice: Knowledge, attitudes,
implementation, facilitators, and barriers among community nurses—systematic review. Medicine, 98(39). DOI: 10.1097/MD.0000000000017209.
Melnyk, B. M., & Fineout-Overholt, E. (2018). Evidence-based practice in nursing &
            healthcare: A guide to best practice (4th ed.). Philadelphia, PA: Wolters Kluwer.
Oh, E. G., & Yang, Y. L. (2019). Evidence-based nursing education for undergraduate students:
            A preliminary experimental study. Nurse education in practice, 38, 45-51.
DOI: 10.1016/j.nepr.2019.05.010
Saunders, H., Gallagher‐Ford, L., Kvist, T., & Vehviläinen‐Julkunen, K. (2019). Practicing
healthcare professionals' evidence‐based practice competencies: An overview of systematic reviews. Worldviews on Evidence‐Based Nursing, 16(3), 176-185. DOI: 10.1111/wvn.12363.
For this discussion, my clinical issue of interest is the medical underlying causes for mental health unaddressed. There are external and medical causes for mental health disorders in children and adults, but many times, these underlying causes are not treated as priority or even completely ignored. Rather than confining mental health to be purely psychosis, it will be beneficial to delve into the possibility that health-related issues, social and economic situations, and emotional well-being are significant contributors to mental illness.
Research work has inadvertently exposed how some mental health symptoms are dismissed in younger individuals, and never diagnosed or identified too late, which only further creates a sense of alienation for children suffering from mental illnesses. An underlying or untreated medical condition is a contributor to typical signs of mental instability. For example, chronic diseases such as diabetes, hypothyroidism, hyperthyroidism, and lack of vitamin D can result in mental health disorders like mood swing, anxiety, depression, and unexplained weight changes. Oftentimes, the build-up of multiple chronic diseases significantly decreases the quality of life for an individual leading to mental health issues. For this work, a literature search was conducted using EBSCOhost databases. Two peer-reviewed articles were selected using two different databases in the Walden Library. Respectively, Cumulative Index to Nursing & Allied Health Literature Database, and Eric Database.
To search, I identify the keywords to the related article and use this as the prompt. "Mental health". This initial search generated 28,397 results. I Combined keywords to narrow or broaden search results "Underlying mental health causes". Three results generated. Using Boolean operator AND, "Mental health and Underlying causes" Nine results generated.
With this, I would say that the strategies to use for better and effective database search for my PICO(T) question will be using more than one database to view variety of articles and select what is relevant like peer-reviewed, full article and date range (within 5 years recommended)     
It also works best to breakdown the content. Pick a topic from the most related subject, like nursing. When we type everything into the database, we get nothing. It is always better to type in the main idea and concept. Select full article, peer-reviewed, relevant date, and search.
Boolean terms AND, OR, NOT connects the keywords to create a more precised logical phrase that the database can understand and use to look for multiple terms or concepts at once. AND finds items that uses both keywords, OR find items that use either of the keywords and NOT excludes items that use the keywords. I have lots of resources to work with, and a PICOT question in progress. Changes may occur as needed. PICOT- Problem- Mental health causes unaddressed, Intervention–Treating the underlying causes, Comparison-Findings will emphasize the correlation between mental health and other underlying issues, Outcome-Positive improvement with treatment, Time frame-Within 72 hours of treatment, re-evaluation will be done.
The clinical issue of interest is Diabetes Mellitus (DM) type 1 and why it's usually misdiagnosis and how to prevent it. However, I recently identified ten patients with glucose levels of 350 to 400 who were unaware of they were typed 1 DM. These individuals were told they were type 2 and their treatment was not effective. They spent a lot of time in the hospital for uncontrolled DM and suffered from kidney disease, and neuropathy.
However, searching for the subject I used the Walden library and Medline database. I modified the search four times to obtain quality scholarly articles and I found four scholarly articles. The language I use was -misdiagnosis type 1 DM. Therefore, the rigor will occur by confirming a valid question by following the PICOT format which will ensure I have the correct patient population, intervention, comparison intervention, group outcome, and timeframe (Melnyk & Fineout-Overholt, 2019). The second step is searching for evidence-based practice (EBP) to evaluate the best practice (Melnyk & Fineout-Overholt, 2019). It would be interesting to learn about the components which contribute to the misdiagnosis. However, the third step involves massaging the information for validation and sustainability, and feasibility (Melnyk & Fineout-Overholt, 2019). Hence, it is essential to follow all the steps, but steps 4 & 5 ensure the outcomes and clinical decisions. Step 4 guides PICOT to integrate the information to decide if it is EBP and if it's understandable. The goal is to justify the research and evaluate the outcomes based on the evidence (Melnyk & Fineout-Overholt, 2019). The last step is to share the information among those whom it will affect, to change their behavior.
In addition, to the research, there will be challenges, and how to overcome negative outcomes. The acuity of the patients, shortage of nurses, and lack of knowledge of EBP are challenges (Melnyk & Fineout-Overholt, 2019). As clinicians learn about the research, it becomes rigorous and effective. It is essential to assess and evaluate frequently to identify challenges.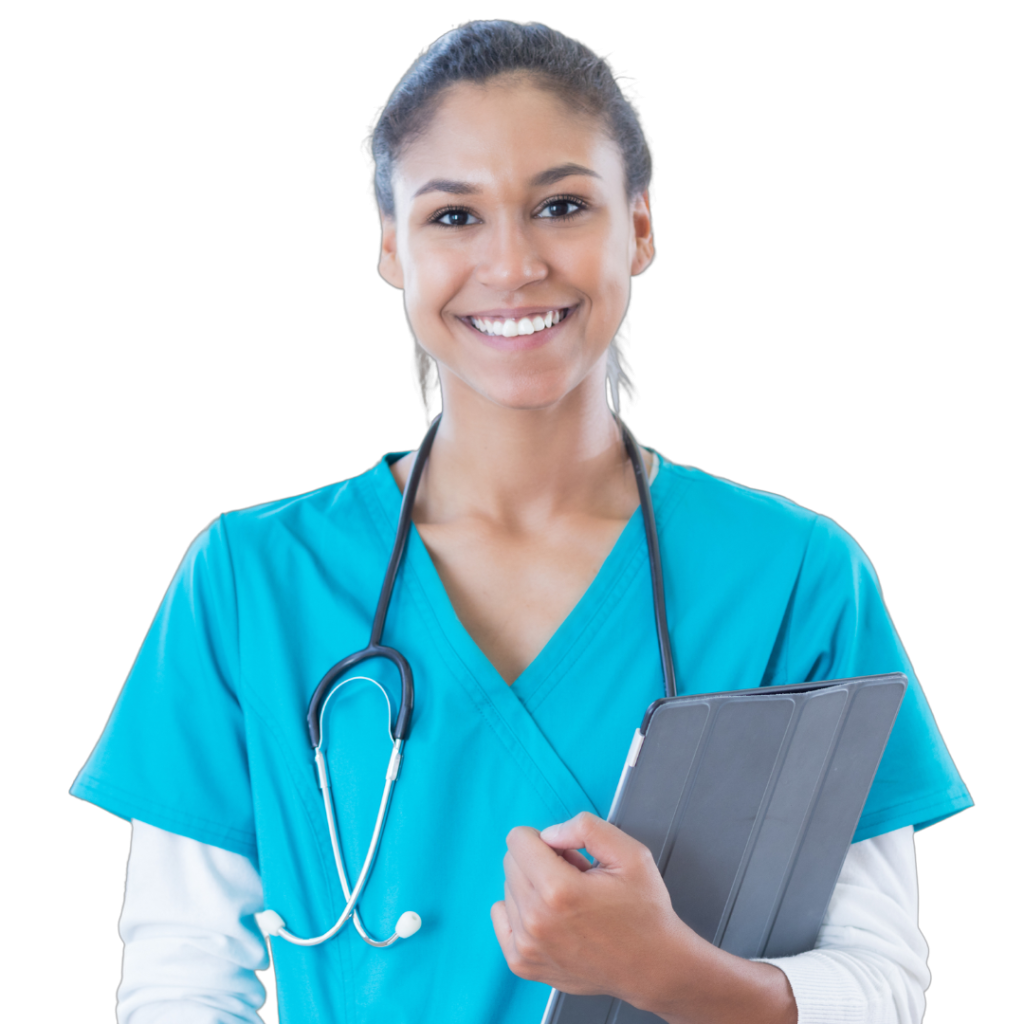 Don't wait until the last minute
Fill in your requirements and let our experts deliver your work asap.