NURS 6051 Assignment The Impact of Nursing Informatics on Patient Outcomes and Patient Care Efficiencies 
NURS 6051 Assignment The Impact of Nursing Informatics on Patient Outcomes and Patient Care Efficiencies
NURS 6051 Assignment The Impact of Nursing Informatics on Patient Outcomes and Patient Care Efficiencies
Health information technologies have significantly transformed the provision of nursing and health care in the modern world. Healthcare organizations continually explore technologies that will enable them to achieve outcomes in care such as quality, efficiency, and safety. The selection of healthcare technologies should always take into consideration their sustainability, relevance, and influence on the organizational needs. Evidence-based data can be used to evaluate the effectiveness of the technologies prior to their adoption for use in healthcare. Therefore, this research paper explores a proposal of health information technology that should be adopted in the organization to achieve safety, efficiency, and quality in patient care.
Proposed Project
The proposed project for adoption in the organization is the use of telehealth technology in the management of chronic diseases. Telehealth is a technology that entails the delivery of healthcare services as well as health education using remote technologies or digital communication technologies. Telehealth allows healthcare providers and patients to interact remotely for the effective management of their health problems (Olson et al., 2018). It includes the incorporation of technologies such as electronic transmission of information, live video conferencing, short messaging services, mhealth, and remote patient monitoring among others (Lurie & Carr, 2018). Telehealth technologies have been shown to be highly effective in the management of chronic illnesses.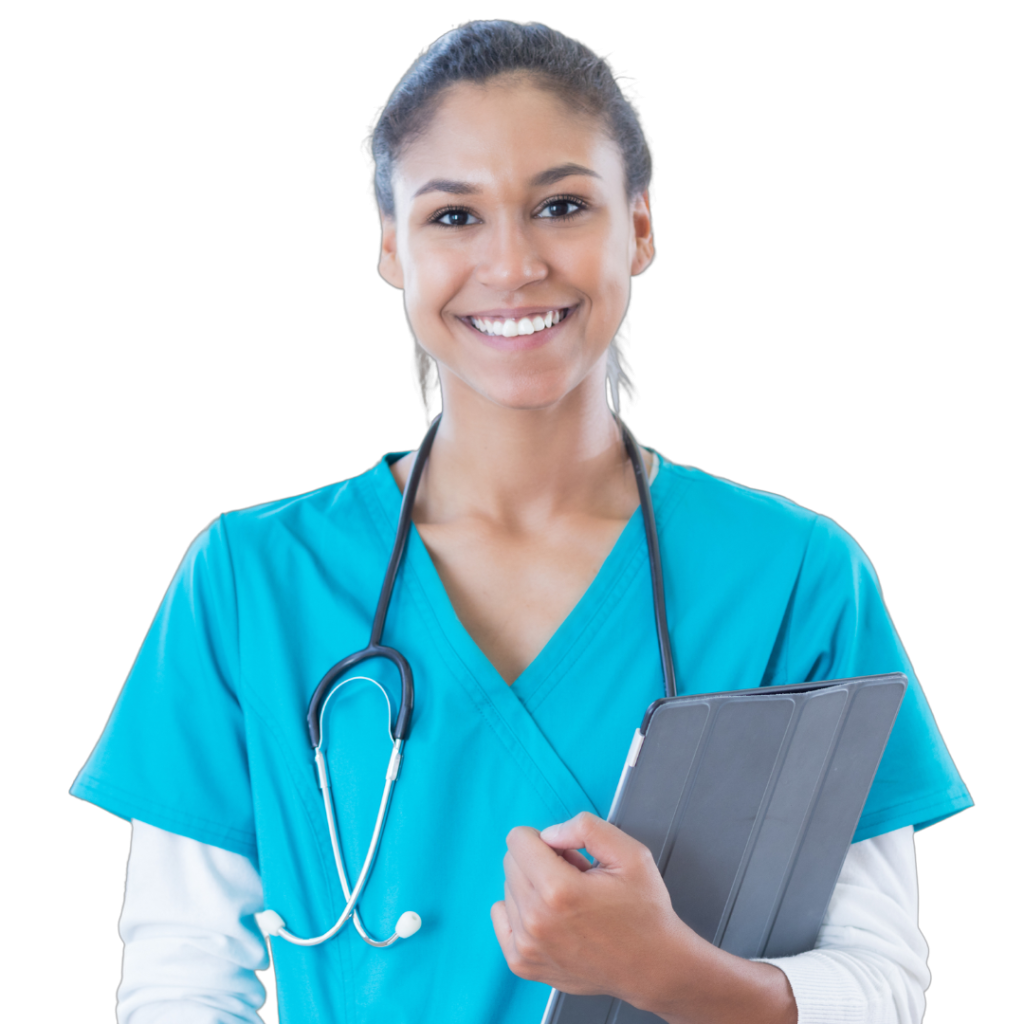 Struggling to Meet Your Deadline?
Get your assignment on NURS 6051 Assignment The Impact of Nursing Informatics on Patient Outcomes and Patient Care Efficiencies  done on time by medical experts. Don't wait – ORDER NOW!
Existing evidence shows that Telehealth can be used for the management of health problems that include asthma, obesity, hypertension, chronic obstructive pulmonary disease, and diabetes. The technology enables healthcare providers to provide remote patient assessment, planning, implementation, monitoring, and evaluation of treatment plans (Omboni et al., 2021; Parker et al., 2018). For example, activities such as medication reconciliation, scheduling hospital visits and appointment, medication refills, and patient education can be undertaken easily using telehealth. In addition, interdisciplinary care involving different healthcare professionals can be provided remotely with telehealth (Snoswell et al., 2021). Therefore, the enhanced use of telehealth technologies contribute to care outcomes such as increased safety, efficiency, quality, and cost-effectiveness of care to address the barriers to care in chronic disease management.
Stakeholders Impacted
The proposed project of introducing the use of telehealth for chronic disease management will affect a number of stakeholders. One of them is the healthcare providers. Healthcare providers will have to incorporate telehealth technology into their routine patient care. They will have to engage in remote management of their patients suffering from chronic illnesses (Baum et al., 2021). They will also have to allocate time to providing coordinated care remotely to the patients. Nurses will also have to play the role of care coordinators. They have to ensure efficiency in patient care is achieved through well-coordinated activities involving healthcare providers from different specialties. Healthcare providers will also have to be competent on the use of health information technologies in patient care (Baum et al., 2021). They will have to be trained on the use of telehealth to optimize on its outcomes such as safety, quality and efficiency in patient care.
The proposed project will also affect patients with chronic illnesses. Patients will receive continuous care remotely for their chronic conditions. They will have to play a proactive role in the self-management of their health problems. They will also have to demonstrate competence in the use of health information technologies to enhance their health outcomes (Su et al., 2020). The senior management of the organization will also be affected. Accordingly, they will have to implement mechanisms that eliminate the possibility of increased workload for the healthcare providers involved in the provision of remote care through telehealth (Su et al., 2020). They will also have to come up with remuneration package for the involved healthcare providers. Information technology personnel in the organization will also be impacted. Accordingly, they will have to ensure the effective management and optimum functioning of the telehealth system. They will have to provide the healthcare givers the support that they need in ensuring the effective utilization of telehealth for chronic disease management.
Patient Outcomes
The use of telehealth for chronic disease management will lead to the realization of a number of patient outcomes. One of the patient outcomes is patient satisfaction with care. Telehealth will ensure that patients receive continuous care even following their discharge from the hospital. The remote care given to them will aim at ensuring that the desired outcomes of treatment are achieved. As a result, patient satisfaction with the management of their chronic diseases will be achieved (Omboni et al., 2020). The other patient outcome related with the use of telehealth for chronic disease management is patient-centeredness in the care process. Accordingly, healthcare providers involved in the provision of remote care will have to developed care plans tailored to meet the individual needs of the patients. The individualized care plans will ensure the realization of optimum outcomes of care for the patients (Head et al., 2017). The provision of patient-centered care will also enhance the level of the overall satisfaction of the patients with the treatment.
The other patient outcome that will be realized from the proposed project is patient empowerment. Accordingly, telehealth ensures that patients develop the desired knowledge and skills for self-management of their health problems. For example, patients with conditions such as diabetes are assisted in ensuring close monitoring of their blood glucose levels and medication administration. They are also assisted in developing personalized self-care management plans involving the use of interventions such as dietary modification and engagement in active physical activity. The benefit of the personalized interventions is that patients are empowered to play a proactive role in meeting their health-related needs (Omboni et al., 2020). Patients also take responsibility for their health.
The proposed project also reduces the costs that patients with chronic conditions incur in the care process. Accordingly, the use of Telehealth has been shown to be associated with the cost-reduction benefit due to the elimination of unnecessary hospital visits and hospitalizations. The reduction in unnecessary hospital visits is attributable to most of the patient concerns being addressed by the healthcare providers remotely. The active self-management of the chronic conditions also minimizes the need for hospital visits due to elimination of adverse events and complications. The empowerment of patients increases their ability to recognize the early signs and symptoms of complications, lowering the need for hospitalizations(Tsou et al., 2020). The reduction in costs of healthcare incurred by patients leads to their improved experiences with their health problems.
Technologies Required
The successful implementation of the project will require the adoption of a number of technologies. One of the technologies is telehealth itself. Telehealth will be used for delivering the wide range of healthcare services such as patient education, remote monitoring, and patient assessment. The other technology that is needed is imaging technology. Imaging technology will be used to assess patients remotely and relay information to other healthcare providers. There must also be broadband internet thatwill enable the remote collaboration and transmission of data (Carroll, 2018). There will also be a need for videoconferencing technology that will be used for coordinating interdisciplinary care.
Project Teams
A project team comprising of nurses, physicians, information technology experts, and human resource manager is needed for the successful implementation of the project. Nurses and physicians will ensure that the adopted telehealth system addresses their actual and potential needs. Since they are the direct users of the system, their needs should be incorporated into system design and implementation process. Nurses and physicians will provide routine management of patients remotely, hence, the need for their incorporation in the process. Information technology experts will also be needed for the successful implementation of the project. They will be tasked with the responsibility of maintaining the system and ensuring the healthcare providers utilize the system effectively to achieve the desired organizational and patient outcomes. They will also provide the support needed by system users in the project. Human resources manager will be responsible for determining the training needs of the users of the system and effective remuneration for their services.
Conclusion
The proposed project entails the use of telehealth technology for chronic disease management. Telehealth technology enhances the realization of care outcomes such as patient satisfaction, cost efficiency, and safety of patient care. The successful implementation of the project will require inputs from different stakeholders in the organization. They will include nurses, physicians, human resources manager, and information technology experts. It is anticipated that the project will enhance patient-centered outcomes in chronic disease management. Therefore, interventions aiming at ensuring the realization of optimum outcomes in the project will be explored.
References
Baum, A., Kaboli, P. J., & Schwartz, M. D. (2021). Reduced In-Person and Increased Telehealth Outpatient Visits During the COVID-19 Pandemic. Annals of Internal Medicine, 174(1), 129–131. https://doi.org/10.7326/M20-3026
Carroll, K. (2018). Transforming the Art of Nursing: Telehealth Technologies.Nursing Science Quarterly, 31(3), 230–232. https://doi.org/10.1177/0894318418774930
Head, B. A., Schapmire, T. J., &Zheng, Y. (2017).Telehealth in Palliative Care: A Systematic Review of Patient-Reported Outcomes.Journal of Hospice & Palliative Nursing, 19(2), 130–139. https://doi.org/10.1097/NJH.0000000000000319
Lurie, N., & Carr, B. G. (2018).The Role of Telehealth in the Medical Response to Disasters.JAMA Internal Medicine, 178(6), 745–746. https://doi.org/10.1001/jamainternmed.2018.1314
Olson, C. A., McSwain, S. D., Curfman, A. L., & Chuo, J. (2018).The Current Pediatric Telehealth Landscape.Pediatrics, 141(3), e20172334. https://doi.org/10.1542/peds.2017-2334
Omboni, S., Ballatore, T., Rizzi, F., Tomassini, F., Panzeri, E., &Campolo, L. (2021).Telehealth at scale can improve chronic disease management in the community during a pandemic: An experience at the time of COVID-19. PLOS ONE, 16(9), e0258015. https://doi.org/10.1371/journal.pone.0258015
Omboni, S., Campolo, L., &Panzeri, E. (2020).Telehealth in chronic disease management and the role of the Internet-of-Medical-Things: The Tholomeus® experience. Expert Review of Medical Devices, 17(7), 659–670. https://doi.org/10.1080/17434440.2020.1782734
Parker, S., Prince, A., Thomas, L., Song, H., Milosevic, D., & Harris, M. F. (2018).Electronic, mobile and telehealth tools for vulnerable patients with chronic disease: A systematic review and realist synthesis.BMJ Open, 8(8), e019192. https://doi.org/10.1136/bmjopen-2017-019192
Snoswell, C. L., Chelberg, G., De Guzman, K. R., Haydon, H. H., Thomas, E. E., Caffery, L. J., & Smith, A. C. (2021). The clinical effectiveness of telehealth: A systematic review of meta-analyses from 2010 to 2019.Journal of Telemedicine and Telecare, 1357633X211022907. https://doi.org/10.1177/1357633X211022907
Su, Y.-Y., Huang, S.-T., Wu, Y.-H., & Chen, C.-M. (2020). Factors Affecting Patients' Acceptance of and Satisfaction with Cloud-Based Telehealth for Chronic Disease Management: A Case Study in the Workplace. Applied Clinical Informatics, 11(2), 286–294. https://doi.org/10.1055/s-0040-1708838
Tsou, C., Robinson, S., Boyd, J., Jamieson, A., Blakeman, R., Bosich, K., Yeung, J., Waters, S., &Hendrie, D. (2020). Effectiveness and cost-effectiveness of telehealth in rural and remote emergency departments: A systematic review protocol.Systematic Reviews, 9(1), 82. https://doi.org/10.1186/s13643-020-01349-y
Nursing informatics plays a critical role in the transformation of healthcare today, especially through efficient delivery of patient care. Informatics combines nursing science with multiple fields like information science and technology to enhance patient care outcomes. Through the use of electronic health records, clinical decision support systems and other health information technologies, nursing informatics supports the nursing practices and improves patient outcomes (Feldman et al., 2018). The role of nursing informatics in the transformation of health care is to ensure that nurses and other providers utilize the best possible tools so that patients get effective and efficient care (Farokhzadian et al., 2020). The purpose of this paper is to describe a proposed informatics project for the organization aimed at improving patient experience, workforce efficiency, and result in more positive cases of patient outcomes.
Proposed Informatics Project
Knowledge and awareness about the effects of nursing informatics on efficient and effective service delivery is essential to ascertaining quality patient outcomes. Nursing informatics is one way of enhancing patient care efficiency and improvement of the overall care delivery and processes within a healthcare organization or setting. The proposed nursing informatics project in this case is having an integrated system that focuses on educating and training all nurses on informatics. The project will focus on different components of nursing informatics and associated technologies like electronic health records (EHRs), and clinical decision support system (CDSS) among others (Huter et al., 2020). Nurses should be equipped with advanced levels of informatics competency so as to implement evidence-based patient-centered care. Not all nurses are vast and conversant with advanced nursing informatics. Therefore, creating educational learning programs through an integrated program is essential as it will assist them have better ways of using health information technologies (HIT) to enhance efficiencies in patient care and eventually improve their outcomes.
The integrated training program will ensure that nurses have sufficient knowledge in nursing informatics and associated technologies like wearable devices and artificial intelligence (Feldman et al., 2018). Through the training and implementation of the integrated system, the facility will handle and coordinate different healthcare aspects like patient data, training of new nurses, allocation of resources, help in decision-making process and develop performance reports where necessary to improve healthcare management. Through nursing informatics system, nurses will manage patient better and reduce errors and never events.
Stakeholders Impacted by the Project
Projects influence and impact diverse stakeholders based on the roles that they play in organizations. Stakeholders are both internal and external. While the project is mainly targeted at the internal stakeholders, it also affects the external ones like patients and their families since its focus is to enhance efficiency and effective provision of care to patients. Healthcare projects' stakeholders usually comprise of the project sponsor, the project manager, the project team, healthcare professionals like nurses and physicians, patients, regulatory bodies and government, and suppliers and vendors as third-parties.
In this case, the stakeholders in the project will include the project sponsor, the project manager and the team as they will have both direct and indirect involvement in the initiative's initiation, development, implementation and coordination (Schwalbe et al., 2018). Nurses will be the primary target for this training and will impacted as the main users and beneficiaries to improve patient care outcomes. Physicians and other providers will also be affected because they work with nurses. Patients are also stakeholders since the initiative is aimed at increasing efficiency and effectiveness of care provision to attain quality patient outcomes, especially dealing with reducing the incidents of adverse events like medication errors that affect patient outcomes by increasing the cost of care.
The regulatory agencies and government will ensure that any project implementation adheres to healthcare regulations and does not cause harm to both patients and their care providers. Besides, the project should protect the interests of nurses in the selected setting (McGonigle et al., 2022). The third parties like the system suppliers and vendors will design and develop the program and its components based on organizational needs and resources before the implementation to ensure that it meets set goals.
Patient Outcomes or Patient Care Efficiencies
The implementation of this integrated nursing informatics system through effective training of nurses and enhancing their knowledge on different components of health information technologies (HIT) will have significant effects on their efficiency and processes leading to better patient outcomes in diverse ways. For instance, equipping nurses with informatics knowledge allows them to identify, define, and communicate data, wisdom and information required in the provision of patient care. The project will achieve both patient outcomes and care efficiencies in different ways (Jouparinejad et al., 2020). Firstly, it will help nurses to get accurate and quality medical reports that will assist in devising the best approaches to treatment processes. Secondly, it will enhance coordinated care among clinicians which will ultimately boost patients' overall conditions and improve their recovery and eventually better outcomes. Informatics advocate efficiency in clinical processes and procedures to reduce unnecessary tests due to better interoperability (Lee et al., 2019). Therefore, patients will not incur unexpected and unnecessary cost burden because of improved processes and efficiency in making decisions among the providers.
The improvement will happen through assisting nurses align their practices with care and the clinical flows aimed at improving a patient's overall health. Informatics will focus on improving the nurses' knowledge so that they incorporate the best practices that help in maximization of patient care outcomes. Nurses should always design and evaluate clinical review of the workflow and devise novel treatment and diagnostic plans to attain the best outcomes. The initiative will also improve clinical protocols, policies and procedures that will integrate nursing informatics with patient outcomes (Karp et al., 2019). The training will enable nurses to choose and test different medical equipment and connected medical devices to get accurate quantity of patient data and information. Through the initiative, nurses will have comprehensive understanding of components that build a better informatics system, interpret data, develop new treatment plans, and deliver care that is intended to improve patient outcomes and efficiency.
Required Technologies
The initiative will require the use of a host of health information technologies and even equipment that are powered by artificial intelligence (AI). These will include electronic health records (EHRs) that helps nurses document information of the care provided to patients for storage and ease of retrieval, portable monitors for nurses to monitor patients' condition remotely, and smart beds which are critical in tracking several aspects of patients' weight, movement and vitals. The initiative will also include the use of wearable devices and mobile applications (Moore et al., 2020). These technologies help track and monitor patients with chronic conditions and other aspects like heart disease, respiration, exercise and physical activity among other aspects. Nurses will learn more about these technologies and how they facilitate informatics and provision of patient care in healthcare settings. Program will also entail having nurses learn more about the integration of equipment like automate IV pumps and protocols to reduce any adverse events like patient falls (McGonigle et al., 2022). The implication is that these technologies will all be required for nurses to attain a comprehensive perspective of informatics and its importance in care delivery and patient outcomes.
Project Team by Roles
The project team is part of the stakeholders responsible for the planning and implementation of this proposed program. The team will comprise of the project sponsor whose task will be to offer support for the successful implementation of the initiative, including removal of barriers. The health information systems manager will assume this role. The nursing informatics manager in the facility will be charged with the role of project manager for the initiative. The main duty is to oversee, direct, and deliver the project deliverables by end of the implementation. Healthcare project teams have medical experts to ascertain that the project delivers results that are consistent with the health practices and norms that do not harm patients.
The project entails equipping nurses with sufficient informatics knowledge and components that make informatics working (Feldman et al., 2018). Therefore, the nurse informaticist will be a critical member of the team. The informatics nurses will offer input and provide feedback based on the organizational needs. The informatics nurse will ensure that all nurses understand the different aspects of the project and relate to their work duties and responsibilities related to the provision of better patient care in the long-term. The nurse leader as part of the project team will be charged with the duty of identifying change champions who will ensure that they advocate increased participation in the initiative to develop better systems to meet patient care needs (Lee et al., 2019). The quality assurance manager will also be part of the project team to ensure that the training and the entire initiative meet quality standards, legal and ethical requirements.
Conclusion
Nursing informatics is critical in improving patient outcomes and efficiencies in hospitals. Nurse informaticists as critical change agents work collaboratively with other stakeholders to enhance efficiency and care delivery by developing knowledge and information appropriate for nurses to improve their understanding and application of informatics to improve patient care delivery. As such, the proposed project will improve efficiency, promote better patient outcomes, and enable nurses to work collaboratively with other providers to implement interventions that lead to better care and prevent occurrence adverse events.
References
Farokhzadian, J., Khajouei, R., Hasman, A., & Ahmadian, L. (2020). Nurses' experiences and
viewpoints about the benefits of adopting information technology in health care: a qualitative study in Iran. BMC medical informatics and decision making, 20(1), 1-12. DOI: https://doi.org/10.1186/s12911-020-01260-5
Feldman, S. S., Buchalter, S., & Hayes, L. W. (2018). Health information technology in
healthcare quality and patient safety: literature review. JMIR medical informatics, 6(2), e10264. DOI: 10.2196/10264
Huter, K., Krick, T., Domhoff, D., Seibert, K., Wolf-Ostermann, K., & Rothgang, H. (2020).
Effectiveness of digital technologies to support nursing care: results of a scoping review. Journal of multidisciplinary healthcare, 1905-1926. DOI: https://doi.org/10.2147/JMDH.S286193
Jouparinejad, S., Foroughameri, G., Khajouei, R., & Farokhzadian, J. (2020). Improving the
informatics competency of critical care nurses: results of an interventional study in the southeast of Iran. BMC Medical Informatics and Decision Making, 20(1). https://doi.org/10.1186/s12911-020-01244-5
Karp, E. L., Freeman, R., Simpson, K. N., & Simpson, A. N. (2019). Changes in efficiency and
quality of nursing electronic health record documentation after implementation of an admission patient history essential data set. CIN: Computers, Informatics, Nursing, 37(5), 260-265. DOI: 10.1097/CIN.0000000000000516
Lee, T. Y., Sun, G. T., Kou, L. T., & Yeh, M. L. (2019). The use of information technology to
enhance patient safety and nursing efficiency. Technology and Health Care, 25(5), 917-928. DOI:10.3233/THC-170848
McGonigle, D., & Mastrian, K. (2022). Nursing informatics and the foundation of knowledge
(5th ed.). Jones & Bartlett Learning.
Moore, E. C., Tolley, C. L., Bates, D. W., & Slight, S. P. (2020). A systematic review of the
impact of health information technology on nurses' time. Journal of the American Medical Informatics Association, 27(5), 798-807. https://doi.org/10.1093/jamia/ocz231
Schwalbe, K., & Furlong, D. (2018). Healthcare project management (2nd ed.). Schwalbe
Publishing.
I agree with you that informatics enhances they quality of care for patients and help minimize delays in patient care. The use of informatics, in healthcare is extremely important as it increases the efficiency of nursing care. An article provided by the Journal of Medical Library Association states "Public health professionals apply a population-based approach to a range of health care issues and rely on data, policies, and technology to respond to health crises and emergencies" (Yu et al. 2015. p 1). In emergent situation Informatics are crucial at providing real-time information to formulate a plan of care for a patient.
Additionally, as you mentioned the future of informatics will continue to advance and evolve as healthcare is very fluid. An article discussing the integration of artificial intelligence (AI) may also be incorporated. the Article mentions using AI to process lots of data quickly seems to be the future of healthcare and incorporating AI into other aspects of Heathcare. "Many other medical specialties might benefit with the successful progress of AI in handling millions of images very rapidly including public health (Denecke & Garbarron, 2021, p 862). I believe informatics in healthcare can improve care and as long as healthcare workers are optimistic and receptive, it will be a beneficial to all.
Hi Flavia.The transition from volume to value-based care has necessitated greater investment by healthcare providers in health information technologies to ensure seamless collection, analysis, storage, and retrieval of patient-centered data for the formulation of informed medical decisions. The adoption of health information systems by healthcare providers in hospital settings has been instrumental in the timely collection and analysis of data during the implementation of quality improvement projects targeting infection control and patient safety. The hand hygiene compliance monitoring system is highly likely to transform nursing practice by informing the need for routine training and corrective measures for minimizing patient and provider exposure to pathogenic agents. Through electronic documentation, nurse managers and the senior management of the healthcare organization would identify problematic areas characterized by non-compliance by nurses and other providers to inform workplace training and continued support for improving patient safety (McGonigle & Mastrian, 2022). In the implementation of the hand hygiene compliance monitoring system, nurse managers would review electronic data and identify barriers like the lack of desired technical competence and change resistance necessitating corrective measures to maximize patient safety. With the electronic documentation system, nurse managers inspire registered nurses and other providers to rely on digital health information technology for the provision of high-quality care.
References
McGonigle, D., & Mastrian, K. G. (2022). Nursing informatics and the foundation of knowledge (5th ed.). Jones & Bartlett Learning.
Healthcare organizations today require healthcare informatics to improve patient care, accuracy, speed of delivery, and collaboration of healthcare members." Nursing Informatics is the "science and practice (that) integrates nursing, its information and knowledge, with information and communication technologies to promote the health of people, families, and communities worldwide" (Nursing Informatics, 2023). Nurse informaticists are vital in educating and improving charting and communication tools within facilities, insurance companies, and homes. "A health informatics specialist is a professional who works with various forms of data in a healthcare setting, including patient records as well as other types of health information" (Graduate Programs Staff, 2021).
Within the facility, there are many experiences and observations in which technology specialists have improved or fixed charting systems to improve the delivery of patient care, in addition to nursing documentation. Technology specialists assist in educating hospital staff on new updates, formatting programs to increase timely care, and assisting in communication between fields. For example, lab values or vital signs automatically flow into a patient's chart, allowing all healthcare workers providing care to the patient access to the patient's status, which assists with timely care.
Epic charting system is a buildable charting program that allows programmers to build the program for individual units and facilities based on their specific protocols and care standards. In the Intensive Care Unit (ICU) all patients sedated on the ventilator or with a Braden score of less than nineteen must be turned every two hours, a padded sticker on the coccyx, heel-protecting boots, and deep vein thrombosis(DVT) prophylaxis. When transitioning to Epic within the facility, hospital technology specialists created a specific section for those patients due to missed charting. They also provided a paper to place in the ICU on how to place that "tab" within their flow sheet. Additionally, while Epic training was in process, superusers were selected to take additional classes to assist during the transition to teach better and supervise nurses operating the system.
Advancements in nursing informatics and technology have changed healthcare worldwide. Due to the lack of manual tasks, they will continue to change healthcare by improving service delivery, lower cost, and higher quality. Care delivery has changed due to the ability to access telehealth services, perform faster diagnostics, and reduce patient costs. "The technology also allows organizations to perform faster diagnostics, reducing overall patient costs, risk of harm, and discomfort" (Master of Health Administration, 2021).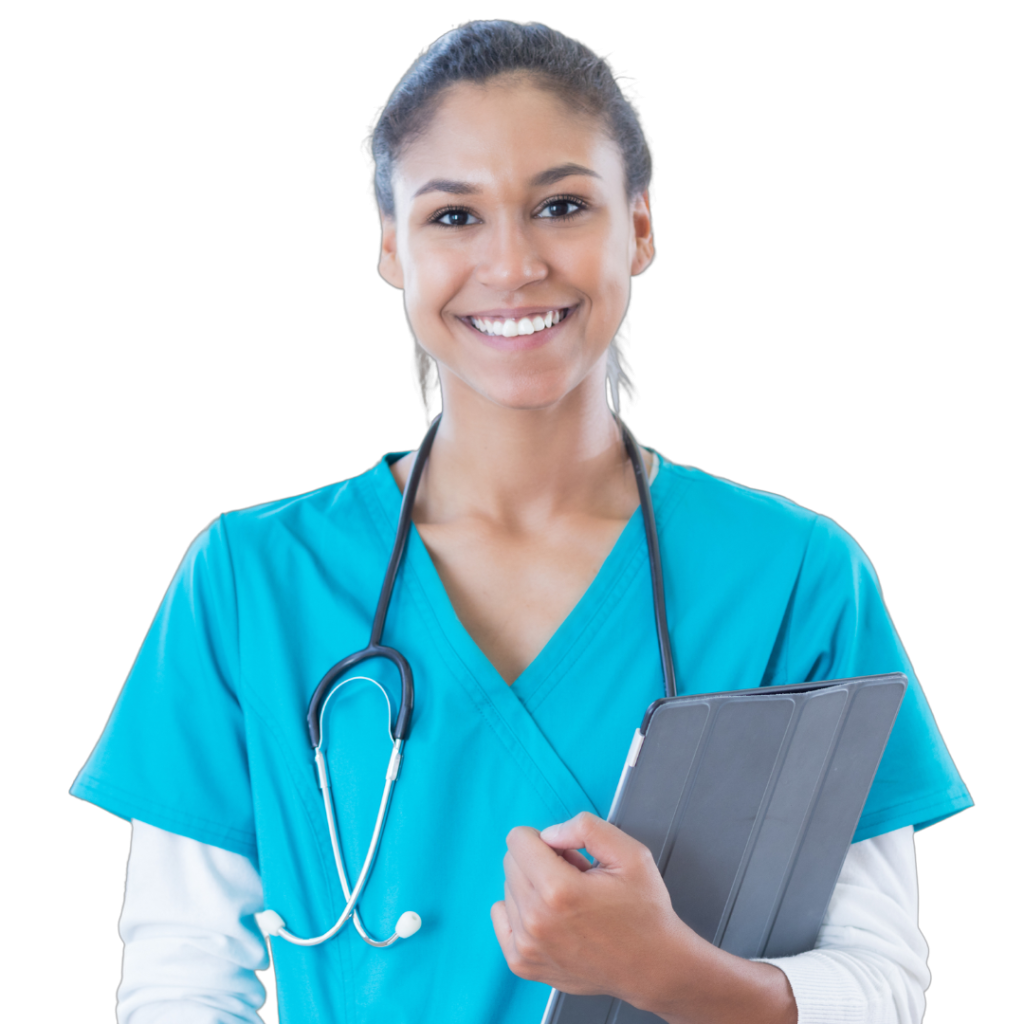 Don't wait until the last minute
Fill in your requirements and let our experts deliver your work asap.