NR 506 Week 3 Quality Healthcare: Measuring NP Performance
NR 506 Week 3 Quality Healthcare: Measuring NP Performance
NR 506 Week 3 Quality Healthcare: Measuring NP Performance
Breast cancer screening (BCS) is one of the HEDIS measures under the domain of effectiveness of care. This measure evaluates women 50–74 years who have undergone at least one mammogram for breast cancer screening in the past two years (NCQA, 2022). The measure is significant because breast cancer is the most prevalent cancer among females in the US. BCS is considered to enhance outcomes since early breast cancer detection decreases mortality risk and reduces treatment costs. The purpose of this paper is to discuss patient interventions for BCS, including how they can improve patient outcomes, cost, and patient ratings.
Patient Interventions for Breast Cancer Screening
The proposed patient interventions to increase BCS are Health education sessions, Reminder-based interventions, and eliminating out-of-pocket mammogram costs. Health education sessions will aim at increasing individuals' knowledge of the benefits of BCS and improving BCS uptake and behavior. Noman et al. (2020) found that previous studies on the efficacy of educational interventions established improved screening rates. The increased BCS uptake was fostered by multiple education strategies, multilevel interventions, culturally appropriate components, language-appropriate interventions, and personal and cognitive interventions.
The sessions in the primary care setting will include intensive in-person and group education in BCS and providing mammography educational materials. Women aged 45 years and older seen at the hospital will be screened for their risk of developing breast cancer and counseled on the importance of having BCS at least every two years. Patient education will be tailored to a patient's culture, literacy levels, and learning preferences. Furthermore, educational materials will use simple English terms with pictures and charts to increase patients' understanding. The intervention will be measured by evaluating BCS uptake in the hospital, especially among women educated on breast cancer.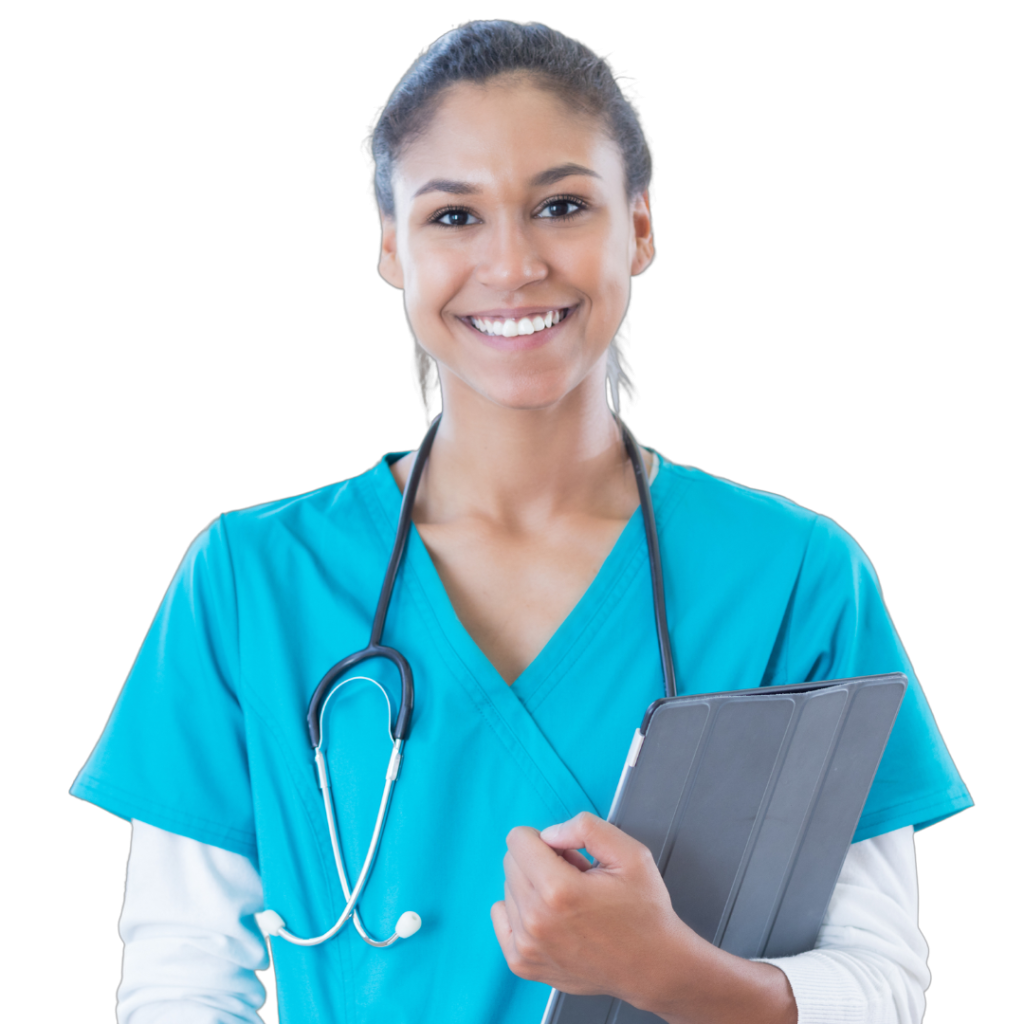 Struggling to Meet Your Deadline?
Get your assignment on NR 506 Week 3 Quality Healthcare: Measuring NP Performance done on time by medical experts. Don't wait – ORDER NOW!
Reminder-based interventions entail letters and telephone calls to remind women of their upcoming mammograms. Personalized reminder letters and telephone counseling increases individuals' motivation for BCS, which promotes repeated mammography screening. Providing mammography reminders can increase the percentage of women receiving their first-time mammogram. Lin et al. (2020) found that more women came for mammography screening after getting reminder interventions. Telephone contact had the greatest influence over mail reminders. The article recommends healthcare providers implement the telephone reminder strategy to persuade women to have their first and subsequent mammography screening.
The Reminder-based interventions will be implemented in the primary care setting by taking the contacts, emails, and postal addresses of women who are candidates for mammography. They will be sent personalized emails a week before their scheduled mammography dates to remind them of their BCS. In addition, they will be contacted via telephone to counsel them on BCS and remind them of their upcoming mammography. The outcome will be measured by evaluating the number of repeat mammography screenings, which is the number of women who undergo at least two consecutive on-schedule mammograms within two years.
Eliminating out-of-pocket (OOP) mammogram costs will seek to increase mammogram uptake by women. Tran et al. (2022) explain that even though cost sharing has been removed for screening mammograms, patients still encounter OOP mammogram costs, mostly for diagnostic and follow-up testing. OOP mammogram costs from baseline screening mammograms and follow-up testing are linked with lower chances of going through subsequent mammography screening. Tran et al. (2022) found out that for each $100 increase in the OOP costs for the baseline mammogram, the chances of subsequent screening in the next 12-24 months were reduced by 1.9 pp. The intervention will be implemented in the primary care setting by engaging in policy and legislation to have policies requiring insurance policies mandating all insurers to cover diagnostic and follow-up tests for mammograms. The intervention will be evaluated by assessing the number of insurance policies that cover all associated mammogram costs.
How the Primary Care Interventions Result In Improved Patient Outcomes and Cost Savings for the Practice
Health education interventions increase BCS among women. Agide et al. (2018) established that common health promotion interventions like individual-based, group-based, and community-based health education initiatives targeting women increased BCS. In addition, personalized reminders increase mammography uptake for initial and subsequent screenings. This improves patient outcomes since it helps to identify women with breast cancer in the early stage, and thus early treatment interventions are initiated, leading to a better prognosis. Besides, breast cancer treatment in the early stages is less expensive than when the disease has advanced, which usually requires more sophisticated treatment interventions. Champion et al. (2022) found that personal reminders increase follow-up after a positive breast cancer screen. Thus, this improves patient outcomes since patients with positive mammogram tests are initiated early on follow-up tests to confirm breast cancer as well as treatment interventions.
Eliminating OOP increases mammography utilization since patients are not subjected to additional expenses, thus lowering the cost of care. Tran et al. (2022) found that even a fairly small OOP spending requirement was linked with considerably reduced mammography rates among women 65 to 69 years. This, getting rid of OOP increases patient outcomes since more patients are followed up after the baseline mammogram, and the necessary treatment interventions are implemented.
How the Interventions Result In Improved NP Patient Ratings
The above interventions increase patient satisfaction with care which improves NP ratings. Tailored patient education sessions increase patients' knowledge of the benefits of BCS, making patients make informed decisions regarding having mammograms. Patients are more satisfied when they understand why they are having a procedure and make a personal decision rather than when they feel coerced to undergo it (Noman et al. (2020). Furthermore, personalized reminders increase patients' satisfaction with the services provided, which increases NP patient ratings. Reducing medical costs improve patients' satisfaction with care. Therefore, eliminating OOP mammogram costs in NP practices can increase patient ratings.
Conclusion
Breast cancer is prevalent among American women, and BCS has been identified as a HEDIS measure to increase screening and early treatment. The proposed patient interventions to increase BCS are Health education sessions, Reminder-based interventions, and the Elimination of OOP mammogram costs. Health education seeks to improve patients' understanding of the benefits of BCS and increase mammogram reuptake. Reminder-based interventions entail reminding patients of their upcoming mammograms to increase uptake and follow-up. Eliminating OOP costs will reduce healthcare costs and increase the uptake of subsequent mammograms after the baseline test.

NR 506 Week 3 Quality Healthcare: Measuring NP Performance References
Agide, F. D., Sadeghi, R., Garmaroudi, G., & Tigabu, B. M. (2018). A systematic review of health promotion interventions to increase breast cancer screening uptake: from the last 12 years. European journal of public health, 28(6), 1149–1155. https://doi.org/10.1093/eurpub/ckx231
Champion, V. L., Monahan, P. O., Stump, T. E., Biederman, E. B., Vachon, E., Katz, M. L., … & Paskett, E. D. (2022). The Effect of Two Interventions to Increase Breast Cancer Screening in Rural Women. Cancers, 14(18), 4354. https://doi.org/10.3390/cancers14184354
Lin, M. L., Huang, J. J., Li, S. H., Lee, F. H., Hou, M. F., & Wang, H. H. (2020). Effects of different reminder strategies on first-time mammography screening among women in Taiwan. BMC Health Services Research, 20, 1-8. https://doi.org/10.1186/s12913-020-4948-6
NCQA. (2022, June 3). Breast cancer screening. https://www.ncqa.org/hedis/measures/breast-cancer-screening/
Noman, S., Shahar, H. K., Abdul Rahman, H., Ismail, S., Abdulwahid Al-Jaberi, M., & Azzani, M. (2020). The Effectiveness of Educational Interventions on Breast Cancer Screening Uptake, Knowledge, and Beliefs among Women: A Systematic Review. International journal of environmental research and public health, 18(1), 263. https://doi.org/10.3390/ijerph18010263
Tran, L., Chetlen, A. L., Leslie, D. L., & Segel, J. E. (2022). Effect of out-of-pocket costs on subsequent mammography screening. Journal of the American College of Radiology, 19(1), 24-34. https://doi.org/10.1016/j.jacr.2021.09.028
I found the NCQA and HEDIS faciniating. It is interesting to see the changes in personal experience with various hospital experiences throughout the years. Whether I was the patient, my husband, or children, I have seen more often than not substantial improvement. I had no idea there were these measures and that patient satisfaction was important to hospital reimbursement. It makes sense that holding hospitals, clinicians, and staff accountable for improved patient support and healthy outcomes would in fact improve the care we receive. It also allows us to investigate and be proactive in the care we receive. This can be done by being aware of the rating facilities receive. I do understand there are still gaps that need to met, that not everyone receives impeccable care, and there are certainly areas that need much improvement. However, I have learned through this educational experience that as a future NP, I can assist in this process and make meaningful change.
One of the integral parts of the health care system is the medical assistants (MAs); they also provide various valuable services to patiensts and doctors. Carolyn's video provides a comprehensive overview of the legal aspects of dealing with medical assistants (MAs). It clarifies MA duties, the need to adhere to care norms, and the necessity to determine the legal repercussions of clinical negligence. The video also emphasizes the need for credentials and licenses to practice as a Clinical Collaborator.
The MAs and the people working together should abide by certain legal aspects, which vary from country to country (Carolyn, 2019). For example, in the United States, the MAs are governed by individual states, and therefore, one must be aware of the regulations in the State in which the MAs are operating. In some states, the MAs should acquire specific education and professional certification before they are allowed to work in a medical facility. Moreover, legal restrictions exist on MAs' services from different states.
The regulations concerning the confidentiality and privacy of the patients are also necessary to consider; the MAs are supposed to be conversant with the Health Insurance Portability and Accountability Act (HIPAA) and its standards regarding how to treat patients' information (Kim, 2021). The MAs must protect the patient's data and ensure that privacy and discretion are upheld when dealing with the patient's information. The supervisor of the MAs must also be aware of the regulations and rules regarding supervision and ensure they are followed (Bonewit-West & Hunt, 2019). They can do so by providing enough training and supervision and enhancing that all the MAs follow the rules and regulations as per their role. Overall, it is critical to grasp the legal issues of dealing with MAs in order to deliver the most effective possible treatment to their patients.
Purpose
The purpose of this assignment is to have students research the measurement tools of NP performance. Through the use of quality patient outcomes, students will list and discuss three different patient interventions and how they would specifically measure the outcomes, and how these primary care interventions result in improved patient outcomes and cost savings for the practice. In addition, students will discuss how these interventions result in improved patient ratings.
Activity Learning Outcomes
Through this assignment, the student will demonstrate the ability to:
Employ strategies to impact the development, implementation, and consequences of holistic healthcare policies using evidence-based practice principles (CO1)
Critically analyze how healthcare systems and APRN practice are organized and influenced by ethical, legal, economic, and political factors (CO2)
Demonstrate professional and personal growth concerning the advocacy role of advanced practice nursing in fostering policy within diverse healthcare settings (CO3)
Analyze social, historical, ethical, and political contexts of healthcare policies and advanced practice leadership (CO4)
Advocate for institutional, local, national, and international policies that fosters person-centered healthcare and nursing practice (CO5) 
Quality Healthcare, Measuring NP Performance
Quality of care connotes the level to which healthcare services for people and populations enhance the potential for desired health outcomes. It is anchored on evidence-based expert knowledge and is instrumental in realizing universal health coverage (World Health Organization, 2020). Everyone in the United States is entitled to safe and quality healthcare services. The National Committee for Quality Assurance (NCQA) was established to help patients receive quality care and measure patient outcomes using established standards. The purpose of this paper is to explore the adult's BMI assessment measure as the selected performance measure from the effectiveness of the care domain. As an FNP, this assessment will provide a platform to efficiently assess my performance in delivering healthcare services to people with obesity, which is currently a leading public health concern in the United States.
Obesity has become a weighty epidemic and one of the leading social and public health concerns in the US. Today, approximately two in three adults in the US are overweight or obese and one in three adults are obese. According to CDC (2022), the prevalence of obesity in the United States between the years 2017 and 2020 was 41.9%. During this period, the prevalence of severe obesity rose from 4.7% to 9.2% (CDC, 2022). Obesity is associated with serious conditions such as cardiovascular diseases, diabetes, stroke, and cancer. Obesity is also among the top leading causes of disabilities and preventive deaths. It is also a significant financial burden for taxpayers since the government spends approximately $173 billion annually on obesity management (CDC, 2022). Therefore, choosing adult BMI assessment as a performance measure is a crucial method of evaluating the quality of care given to patients.
Patient Interventions for Adult BMI Assessment
Healthy Nutrition Recommendation
The initial intervention identified for adult BMI assessment performance measure is to encourage a healthy diet. The major focus of the FNP should be the provision of individualized behavioral changes to nutritional behaviors. It is imperative to provide patient-centered suggestions that help individuals with obesity lower or eliminate their intake of calories (Southcombe et al., 2023). The FNP should rely on EBP approaches to behavioral changes. This intervention will be effectively implemented using the 5A's heuristic. The 5A's include Asking, assessing readiness to change, Advising, Assisting, and Arranging to follow up (Welsh et al., 2022). The first step is asking the patient about his or her dietary habits. This is followed by assessing the patient's readiness to change. The next step is to advise the patient about healthy dietary habits and their importance in health. The patient would then be assisted in setting nutritional goals. The final step is follow-up which is conducted to determine if the patient made health improvements. The outcomes of this intervention can be evaluated by comparing the patients' BMI before and after the implementation of the intervention to estimate the progress.
Due Date: Sunday of week 3 by 11:59 PM MST
Students are expected to submit assignments by the time they are due. Assignments submitted after the due date and time will receive a deduction of 10% of the total points possible for that assignment for each day the assignment is late. Assignments will be accepted, with a penalty as described, up to a maximum of three days late, after which point a zero will be recorded for the assignment. Quizzes and discussions are not considered assignments and are not part of the late assignment policy.
Total Points Possible
This assignment is worth 200 points.
Preparing the Assignment
The National Committee for Quality Assurance (NCQA) was formed to ensure the quality of patient care and measurement of patient outcomes with set standards.
Healthcare Effectiveness Data and Information Set (HEDIS) is a performance measurement tool used by millions of health insurance plans. There are 6 domains of care:
Effectiveness of Care
Access/Availability of Care
Experience of Care
Utilization and Risk Adjusted Utilization
Health Plan Descriptive Information
Measures Collected Using Electronic Clinical Data Systems
You may access the 6 domains of care by clicking this link:
(NCQA, n.d. https://www.ncqa.org/hedis/Links to an external site.)
As an APN, productivity will be an important measurement for the practice to determine reimbursement and salary. Fee-for-service practices will require a set number of patients per day to maintain productivity. A capitated practice will require the APN to have a large panel of patients but also will focus on controlling costs. This can be accomplished through effective primary care that is accessible, convenient for the patients, and has a method of measuring the quality of care.
Write a formal paper in APA format with a title page, introduction, the three required elements below, conclusion, and reference page.
You are now employed as an NP in primary care. Choose one performance measure from one of the six domains of care, i.e. Adult BMI Assessment, Prenatal, and Postpartum care, etc.
Develop three different patient interventions for that one performance measure and how you would specifically implement the intervention and measure the outcomes for that particular performance measure in clinical practice.
How would these primary care interventions result in improved patient outcomes and healthcare cost savings?
How can these interventions result in improved NP patient ratings?
| Category | Points | % | Description |
| --- | --- | --- | --- |
| List and discuss three different patient interventions and how you would specifically measure the outcomes. | 60 | 30% | From the National Committee for Quality Assurance (NCQA) website discuss three patient interventions for the one performance measure.Develop a measurement tool to track patient outcomes. |
| How would these primary care interventions result in improved patient outcomes and cost savings for the practice? | 60 | 30% | Discuss how the interventions can result in improved patient outcomes and cost savings for the practice. |
| How can these interventions result in improved patient ratings? | 60 | 30% | Discuss how these interventions can result in improved patient ratings (an NP's patient scorecard). |
| | 180 | 90% | Total CONTENT Points = 180 pts |
| Clarity of Writing | 10 | 5% | Excellent use of standard English showing original thought. No spelling or grammar errors. Well organized with proper flow of meaning. |
| APA Format | 10 | 5% | APA format, grammar, spelling, and/or punctuation are accurate. |
| | 20 | 10% | Total FORMAT Points = 20 pts |
| | 200 | 100% | ASSIGNMENT TOTAL= 200 points |
| | | | |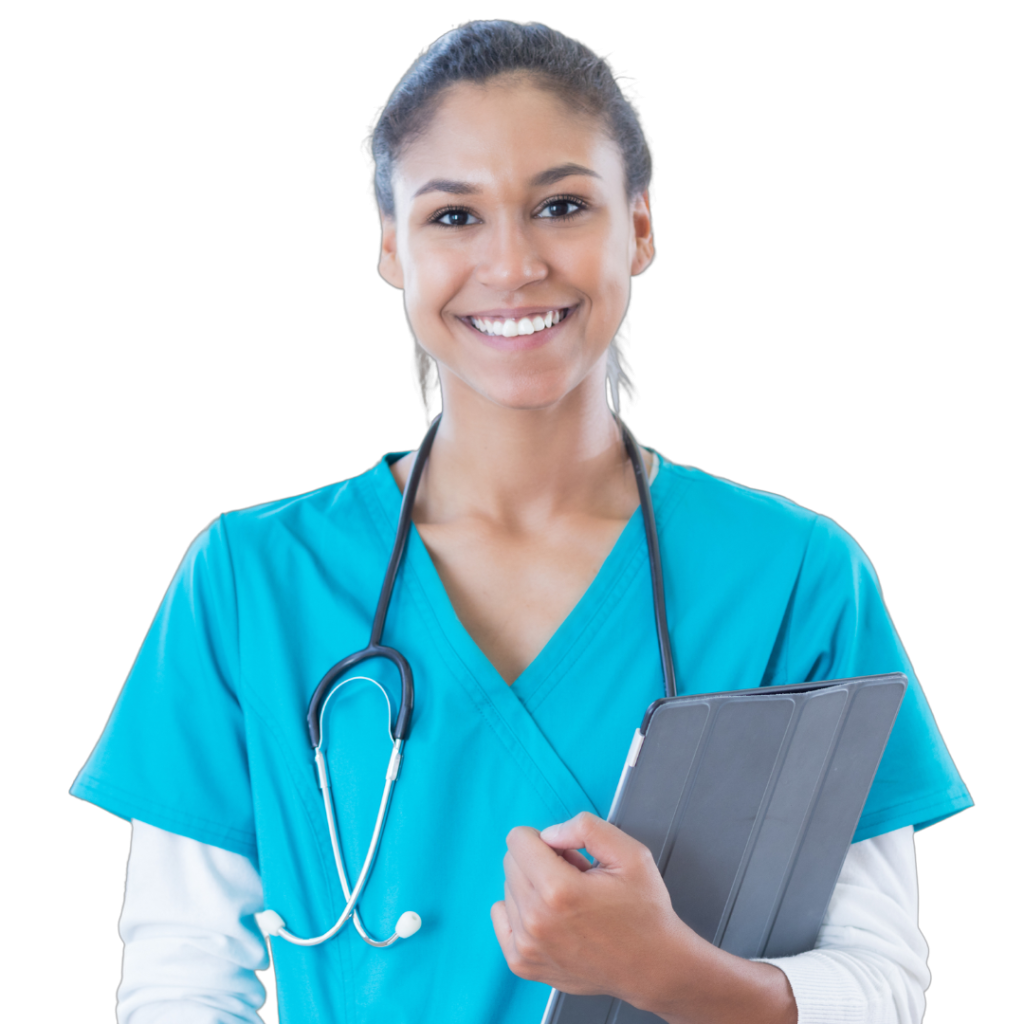 Don't wait until the last minute
Fill in your requirements and let our experts deliver your work asap.