NR 451 Week 6: Implementing Change Despite Resistance Discussion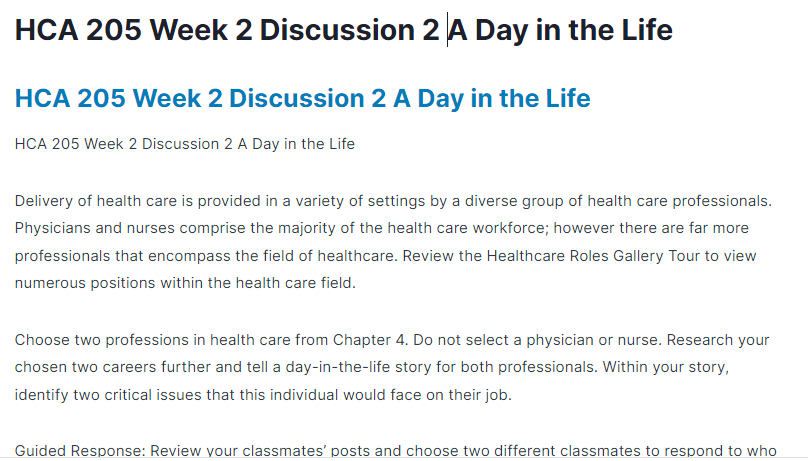 NR 451 Week 6: Implementing Change Despite Resistance Discussion
NR 451 Week 6: Implementing Change Despite Resistance Discussion
The Healthcare system is one of the most fast-changing industry, yet still, nurses have a difficult time with the implementation of changes. We would like for things to stay the way they are and most of the time do not see the need for changes. Nurses think they already have their plates full, with all the other tasks they have to do. Making a change to the mobility protocol and documentation would seem like additional work.
"Staff resistance to change places major roadblocks to success and progress. Why might staff or even managers be resistant to a change? Typically, change means someone has to give up something or make some adaptation, and this is stressful." (Finkelman, pg. 75)
Three ways to lessen resistance that may be encountered to ensure the successes of the design change
Staff may not understand the reason in details for changes and give information so to educate staff members about the importance of the change and why there is a need for it. Ask staff their input and feedback and allow them to ask questions regarding the project to be presented.

Being supportive and maintaining open communication, allow staff to verbalize their fear. Staff may be fearful and stress about changes and can not focus on the change. Ask staff their input and feedback and allow staff to ask questions regarding changes.
3.Try to build a trusting relationship with staff members and talk to those who are resisting to identifying the reasons for resistance and to further explore.
Reference:
Finkelman, Anita. Leadership and Management for Nurses, 2nd Edition. Pearson Learning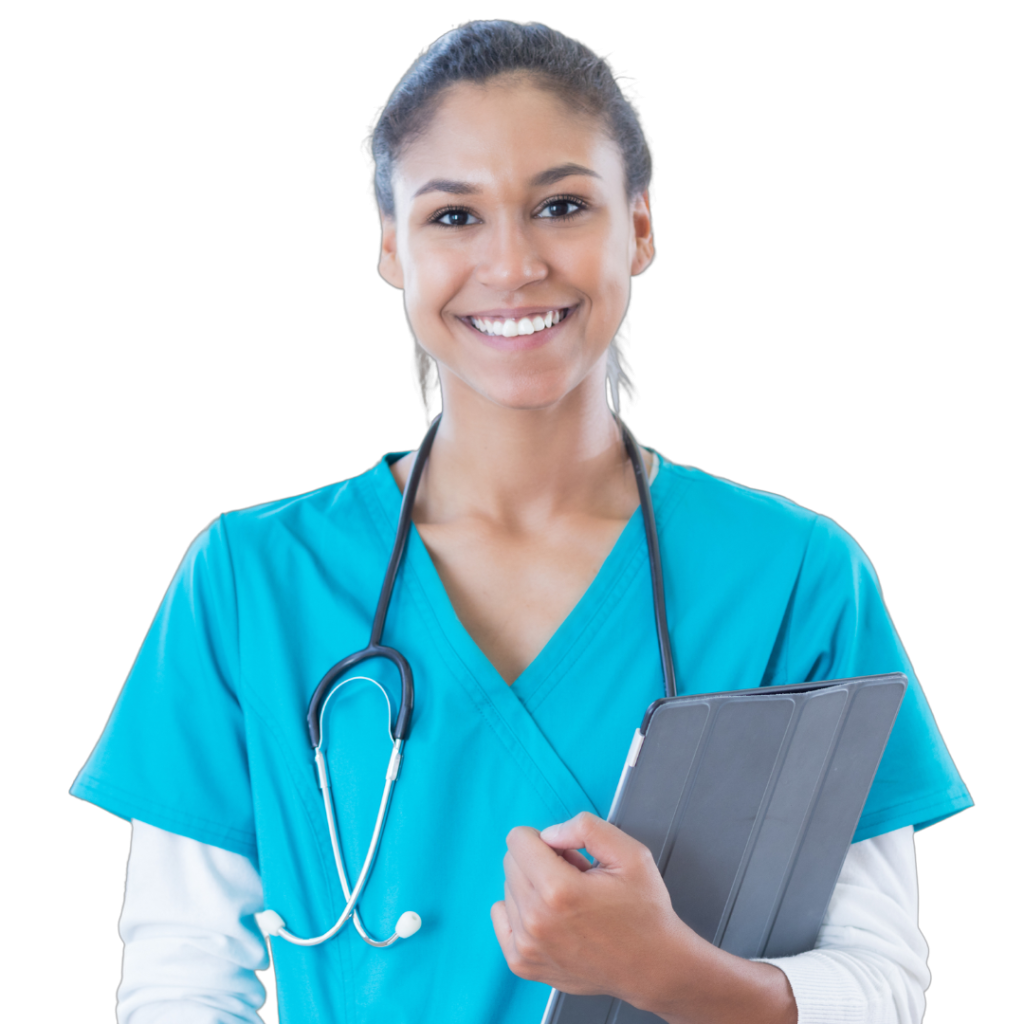 Struggling to Meet Your Deadline?
Get your assignment on NR 451 Week 6: Implementing Change Despite Resistance Discussion done on time by medical experts. Don't wait – ORDER NOW!
The type of resistance I would expect is Logical and Rational. Most of the resistance would include time invested required for improved interdisciplinary rounding. I would expect this resistance to come from Doctors more than anyone else. Right now they are short staffed and are stressed for time with their current caseload of 15-20 patients. This is for our hospitalists. A manageable caseload is 13-15 patients.
A few ways to make the change smoother and more permanent would be to start a pilot program for one unit or floor. Arrange an Interdisciplinary Round with MD's (that are covering that unit) charge RN, Case Manager, Pharmacy, Nutritionist, and Therapies. The meeting could be in a conference room. The MD would speak about his/her patients including, medical reasons for stay and barriers to discharge from their perspectives. The others disciplines would address any barriers they may be concerned with. Times for the meeting could vary from week to week for one month to determine the most suitable time for everyone involved.
I have been at a facility where administration basically said, ok we are going to do this, starting today. It was a hot mess. I would have to say one of the most important steps to implementing a new program or meeting of this magnitude would be to start with education. Professionals that work in healthcare are highly educated and respond better to educated reasons for change. At that facility where the meeting was literally thrown together, the doctors would look at me and ask, what is the purpose of this, why are we wasting our time with this? According to our Lesson this week, the education of healthcare professionals is lacking in healthcare needs, evidence-based practice, technology, diversity and leadership. (CCN 2017) Someone in the education department should have developed an evidence-based power point or some other communication, maybe even an actual mandatory class, instructing us all on the importance of Interdisciplinary Rounding and how they decrease Length of Stay and Readmissions.
Another crucial aspect to implement any change is follow-up. I feel that a good follow up plan would include a survey at the end of every week, for everyone involved in the Rounding. Feedback from the ones actually being involved in the meetings is important and suggestions from them should be taken seriously to help make any change more permanent.
Change can be difficult to implement. Now that you are almost finished with your change project, if you were to implement your project in your clinical practice, what type of resistance do you expect from staff? List at least three ways that you can lessen the resistance you may encounter to help ensure the success of your project.
NR 451 Week 6: Implementing Change Despite Resistance
Class,

Change in any setting is difficult, we go through changes every day, new laws, new way of doing things, new technology and so forth. Some embrace change as inevitable and others just refuse to change. My mother is an avid reader and has literally hundreds of books, trust me I know I have moved her twice in the past 10 years and know all the books she has. I bought my mother a nook several years ago and taught her how to use it. Instead of embracing this new-found way of reading thousands of books that are stored in one place, she chose to hide the nook and claim it was lost.
Recently she started having trouble with her eye site and could not read regular print books so I searched her apartment and found the nook, I charged it and set the font to large type and re-oriented her to its use. Again, she stashed it away saying it would not charge. Now I know that was not true, she just will not change to use of new technology, she will not learn to use a computer or tablet, she has no interest in doing that. Change scares her and that is the bottom line. As nurses, we are a lot like my mother, afraid of change, and this fear holds us back in our practice and in safe quality care and positive outcomes for our patients.
There are several major barriers to the advancement of EBP which would bring about change in nursing. These include:
Lack of knowledge and skill
Low comfort level with search techniques
Perceived lack of time-REAL LACK OF TIME
Challenges with critically appraising research
Lack of organizational/administrative support
Educational programs that continue to teach research the "traditional way" with focus on producing instead of using evidence
Negative attitudes-skeptics and fear
I had one negative encounter with implementation of change early after I earned my masters' degree. My barrier with leadership and their lack of knowledge and insecurity with staff effecting change. I was basically told after my presentation of my idea for change that I was hired as a staff nurse and nothing more. Their insecurity with staff effecting change that could improve patient outcomes along with their lack of knowledge in nursing research became the barriers to positive patient outcomes. In the past year, the culture at that facility has changed and nursing research that includes the staff has been implemented.
Tell the class about the barriers you may encounter in your practice if you were to attempt to implement a change? It could be from staff or leadership or both.
NR 451 Week 6: Implementing Change Despite Resistance
Feeg, D. V., Suny Downstate Medical Center Department of Nursing , Nursing Research and Evidence-Based Practice
Conference, May 26, 2010; Strategies for Overcoming Barriers in Implementing Evidence-Based Practice; retrieved from
http://www.downstate.edu/icl/Feeg-Downstate2010Presentation-BarrierstoEBP.pdf
We all encounter change at some point in our careers. As nurses along with other healthcare professionals we have a highly important role when working to improve and maintain the safety and quality of patient care (CCN,2017). This includes implementing evidence-based practices that improve patient outcomes which entails change. The changes that are sometimes introduced come with great resistance while other don't and are gladly accepted.
I think the difference between change that is accepted and change that is rejected includes multiple factors. Three factors that I believe increase resistance to change is lack of knowledge, lack of involvement and lack of support. If the person being affected by the change is not educated in why the change is made there will be difficulty for the person to accept the change. When people are involved in the process of finding new changes they will accept the change more often and have knowledge of why the change is being made. Many times there isn't support from management and other coworkers about the new change so it isn't taken seriously and is rejected.
In terms of my change project of educating patients to reduce readmission rates I believe resistance would be met at having a more primary focus on education and utilizing the teach-back method only to educate patients. If staff were involved in implementing the change I believe there would be less resistance. The ANA states that we have a responsibility to educate. This includes assessing individual's readiness to change and use non-judgmental approaches (American Nurses Association, 2015). Also if staff were shown statistics on the improvement the teach-back method makes for readmission rates they would be more inclined to use the method because they had knowledge of it.
American Nurses Association. (2015). Nursing: Scope and standards of practice (3rd ed.). Silver Spring, MD: Author.
Chamberlain College of Nursing. (2017). NR-451. Week 6 Lesson: Strategies for Effective Change [Online lesson]. Downers Grove, IL: DeVry Education Group. Retrieved from https://chamberlain.instructure.com/courses/9011/pages/week-6-lesson?module_item_id=1014248
ADDITIONAL INSTRUCTIONS FOR THE CLASS
Discussion Questions (DQ)
Initial responses to the DQ should address all components of the questions asked, include a minimum of one scholarly source, and be at least 250 words.
Successful responses are substantive (i.e., add something new to the discussion, engage others in the discussion, well-developed idea) and include at least one scholarly source.
One or two sentence responses, simple statements of agreement or "good post," and responses that are off-topic will not count as substantive. Substantive responses should be at least 150 words.
I encourage you to incorporate the readings from the week (as applicable) into your responses.
Weekly Participation
Your initial responses to the mandatory DQ do not count toward participation and are graded separately.
In addition to the DQ responses, you must post at least one reply to peers (or me) on three separate days, for a total of three replies.
Participation posts do not require a scholarly source/citation (unless you cite someone else's work).
Part of your weekly participation includes viewing the weekly announcement and attesting to watching it in the comments. These announcements are made to ensure you understand everything that is due during the week.
APA Format and Writing Quality
Familiarize yourself with APA format and practice using it correctly. It is used for most writing assignments for your degree. Visit the Writing Center in the Student Success Center, under the Resources tab in LoudCloud for APA paper templates, citation examples, tips, etc. Points will be deducted for poor use of APA format or absence of APA format (if required).
Cite all sources of information! When in doubt, cite the source. Paraphrasing also requires a citation.
I highly recommend using the APA Publication Manual, 6th edition.
Use of Direct Quotes
I discourage overutilization of direct quotes in DQs and assignments at the Masters' level and deduct points accordingly.
As Masters' level students, it is important that you be able to critically analyze and interpret information from journal articles and other resources. Simply restating someone else's words does not demonstrate an underastanding of the content or critical analysis of the content.
It is best to paraphrase content and cite your source.
Click here to ORDER an A++ paper from our Verified MASTERS and DOCTORATE WRITERS NR 451 Week 6: Implementing Change Despite Resistance Discussion:
Lopes Write Policy
For assignments that need to be submitted to Lopes Write, please be sure you have received your report and Similarity Index (SI) percentage BEFORE you do a "final submit" to me.
Once you have received your report, please review it. This report will show you grammatical, punctuation, and spelling errors that can easily be fixed. Take the extra few minutes to review instead of getting counted off for these mistakes.
Review your similarities. Did you forget to cite something? Did you not paraphrase well enough? Is your paper made up of someone else's thoughts more than your own?
Visit the Writing Center in the Student Success Center, under the Resources tab in LoudCloud for tips on improving your paper and SI score.
Late Policy
The university's policy on late assignments is 10% penalty PER DAY LATE. This also applies to late DQ replies.
Please communicate with me if you anticipate having to submit an assignment late. I am happy to be flexible, with advance notice. We may be able to work out an extension based on extenuating circumstances.
If you do not communicate with me before submitting an assignment late, the GCU late policy will be in effect.
I do not accept assignments that are two or more weeks late unless we have worked out an extension.
As per policy, no assignments are accepted after the last day of class. Any assignment submitted after midnight on the last day of class will not be accepted for grading.
Communication
Communication is so very important. There are multiple ways to communicate with me:
Questions to Instructor Forum: This is a great place to ask course content or assignment questions. If you have a question, there is a good chance one of your peers does as well. This is a public forum for the class.
Individual Forum: This is a private forum to ask me questions or send me messages. This will be checked at least once every 24 hours.
Important information for writing discussion questions and participation
Welcome to class
Hello class and welcome to the class and I will be your instructor for this course. This is a -week course and requires a lot of time commitment, organization, and a high level of dedication. Please use the class syllabus to guide you through all the assignments required for the course. I have also attached the classroom policies to this announcement to know your expectations for this course. Please review this document carefully and ask me any questions if you do. You could email me at any time or send me a message via the "message" icon in halo if you need to contact me. I check my email regularly, so you should get a response within 24 hours. If you have not heard from me within 24 hours and need to contact me urgently, please send a follow up text to
I strongly encourage that you do not wait until the very last minute to complete your assignments. Your assignments in weeks 4 and 5 require early planning as you would need to present a teaching plan and interview a community health provider. I advise you look at the requirements for these assignments at the beginning of the course and plan accordingly. I have posted the YouTube link that explains all the class assignments in detail. It is required that you watch this 32-minute video as the assignments from week 3 through 5 require that you follow the instructions to the letter to succeed. Failure to complete these assignments according to instructions might lead to a zero. After watching the video, please schedule a one-on-one with me to discuss your topic for your project by the second week of class. Use this link to schedule a 15-minute session. Please, call me at the time of your appointment on my number. Please note that I will NOT call you.
Please, be advised I do NOT accept any assignments by email. If you are having technical issues with uploading an assignment, contact the technical department and inform me of the issue. If you have any issues that would prevent you from getting your assignments to me by the deadline, please inform me to request a possible extension. Note that working fulltime or overtime is no excuse for late assignments. There is a 5%-point deduction for every day your assignment is late. This only applies to approved extensions. Late assignments will not be accepted.
If you think you would be needing accommodations due to any reasons, please contact the appropriate department to request accommodations.
Plagiarism is highly prohibited. Please ensure you are citing your sources correctly using APA 7th edition. All assignments including discussion posts should be formatted in APA with the appropriate spacing, font, margin, and indents. Any papers not well formatted would be returned back to you, hence, I advise you review APA formatting style. I have attached a sample paper in APA format and will also post sample discussion responses in subsequent announcements.
Your initial discussion post should be a minimum of 200 words and response posts should be a minimum of 150 words. Be advised that I grade based on quality and not necessarily the number of words you post. A minimum of TWO references should be used for your initial post. For your response post, you do not need references as personal experiences would count as response posts. If you however cite anything from the literature for your response post, it is required that you cite your reference. You should include a minimum of THREE references for papers in this course. Please note that references should be no more than 5 years old except recommended as a resource for the class. Furthermore, for each discussion board question, you need ONE initial substantive response and TWO substantive responses to either your classmates or your instructor for a total of THREE responses. There are TWO discussion questions each week, hence, you need a total minimum of SIX discussion posts for each week. I usually post a discussion question each week. You could also respond to these as it would count towards your required SIX discussion posts for the week.
I understand this is a lot of information to cover in 5 weeks, however, the Bible says in Philippians 4:13 that we can do all things through Christ that strengthens us. Even in times like this, we are encouraged by God's word that we have that ability in us to succeed with His strength. I pray that each and every one of you receives strength for this course and life generally as we navigate through this pandemic that is shaking our world today. Relax and enjoy the course!
Hi Class,
Please read through the following information on writing a Discussion question response and participation posts.
Contact me if you have any questions.
Important information on Writing a Discussion Question
Your response needs to be a minimum of 150 words (not including your list of references)
There needs to be at least TWO references with ONE being a peer reviewed professional journal article.
Include in-text citations in your response
Do not include quotes—instead summarize and paraphrase the information
Follow APA-7th edition
Points will be deducted if the above is not followed
Participation –replies to your classmates or instructor
A minimum of 6 responses per week, on at least 3 days of the week.
Each response needs at least ONE reference with citations—best if it is a peer reviewed journal article
Each response needs to be at least 75 words in length (does not include your list of references)
Responses need to be substantive by bringing information to the discussion or further enhance the discussion. Responses of "I agree" or "great post" does not count for the word count.
Follow APA 7th edition
Points will be deducted if the above is not followed
Remember to use and follow APA-7th edition for all weekly assignments, discussion questions, and participation points.
Here are some helpful links
The Writing Center is a great resource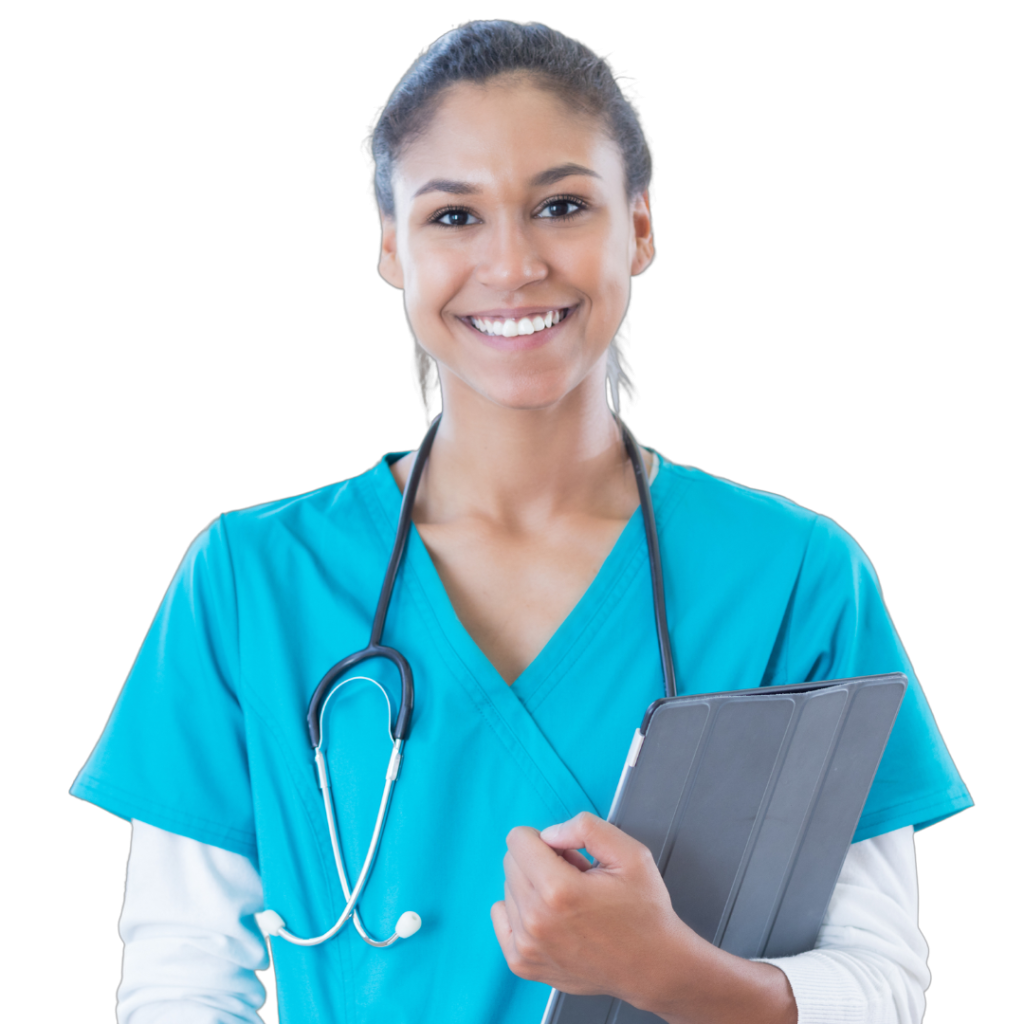 Don't wait until the last minute
Fill in your requirements and let our experts deliver your work asap.