NR 451 Week 6 Discussion Implementing Change Despite Resistance
NR 451 Week 6 Discussion Implementing Change Despite Resistance Recent
Implementing Change Despite Resistance
Change can be difficult to implement Now that you are almost finished with your change project, if you were to implement your project in your clinical practice, what type of resistance do you expect from staff? List at least three ways that you can lessen the resistance you may encounter to help ensure the success of your project
It all comes down to money, and the organization I work with is no exception.  During several presentations and suggestions that include changes, the bottom line is "how much it's going to cost?"
I understand that there are always budget restraints that we have to adhere to and it is difficult to get your point across when the bottom line is.  It is difficult to convince leadership that the end results the organization will benefit in the end.  
thanks for your posting. It is very unfortunate that we have to think of money.  If the hospital operates at a loss, our salary would not be substantial and we would not receive any raises. Nurses do not see the big picture, it is not until we are exposed to healthcare management that we really realize that we have to think about money as well as the quality care we provide along with taking into consideration patients experiences. Healthcare is a business just like any other business. One reason for thinking money is Medicare reimbursement. Medicaid pays hospital supplemental payment for fee-for-service to their Medicaid beneficiaries, this payment varies from state to state and could be billions of dollars annually. Hospitals have to meet certain criteria of Medicaids the rule and regulation and failing to meet these criteria can cause the hospital to lose millions of dollars. Nurses are forced to make changes to meet the standards and criteria for Medicaid reimbursements.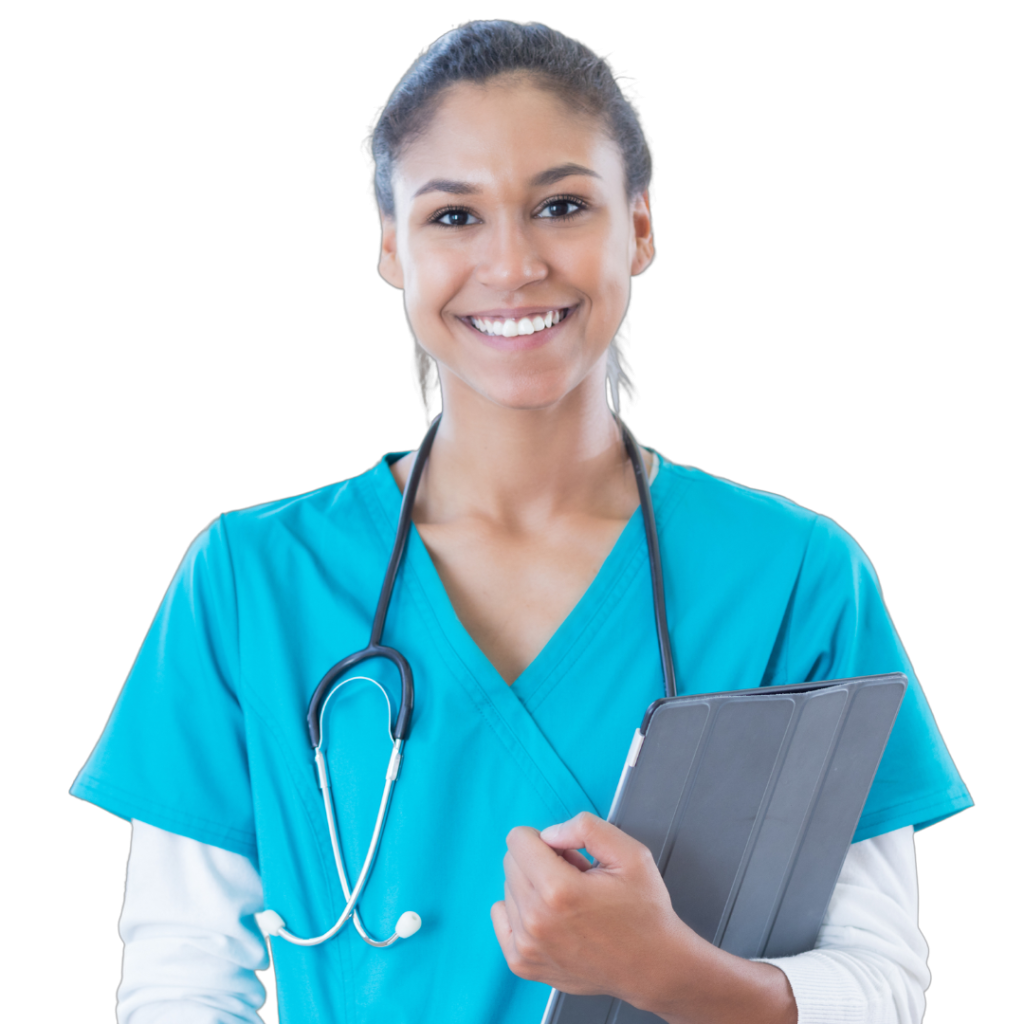 Struggling to Meet Your Deadline?
Get your assignment on NR 451 Week 6 Discussion Implementing Change Despite Resistance done on time by medical experts. Don't wait – ORDER NOW!
For example hospitals across the United States have made changes on how to the delivery care and documentation on conditions and procedures of Core Measure patients, which is one of the program of Medicaid to reduce patients readmission and provide the quality care for these patients. According to the information on the Medicare website, "Hospital  Readmission Reduction Program- The Affordable Care Act authorizes Medicare to reduce payments to acute care hospitals with excess readmissions Links to an external site.that are paid under CMS's Inpatient Prospective Payment System (IPPS), beginning October 1, 2012. The program focuses on patients who are readmitted for selected high-cost or high-volume conditions and procedures, namely, heart attack, heart failure, pneumonia, chronic obstructive pulmonary disease (COPD), hip/knee replacement, and coronary artery bypass graft surgery." 
  Reference: 
 Medicare.gov, Hospital Compare.(2013). Linking quality to payment,  Retrieved from
https://www.medicare.gov/hospitalcompare/linking-quality-to-payment.htmlLinks to an external site.
Years ago when a patient asked me about the money portion of care I would reply "that is not my area of expertise".  Unfortunately we now have to be conscious of money and spending in health care.  It is all our responsibility to be good stewards of care and supplies. 
      Unfortunately, everything is about money. Hospitals only change when money can be either earned or saved. Many hospitals change due to reimbursements requirements from government. Budget is all they consider when changing. 
     My Department administrator came to me yesterday stating they are changing hours of the charge nurses due to overtime. I can see many problems that will occur with the change in workflow, but it is my job and we are at the mercy of their decisions. Her rationale was budget, and then stated ' patient safety', which not one part of this change could support safety for patients.
     In a critical care area change is constant. The assignments are made based on what charge nurses feel each level of skill a nurse has. Every nurse has different levels of understanding. As a charge nurse we see staff nurses' lack of skill sets. The motivation to learn is lacking many times. Some nurses advocate for better care and some want to be spoon-feed. One reason I will never go into management is the concern for budget and not for quality care.
 I really enjoyed reading your post.  I realize that a hospital is a business just like any other business but we are talking about the life of patients.  We have had several budget cuts due to being over budget.  Cutting staff to me is very frustrating when they say patient safety is first and in is all about the quality of care of patients and patient satisfaction.  Patients equity is higher today than it was 10 years ago when I started.  If we are to give patients good quality, safe care then changing the matrix to have fewer nurses makes it hard to accomplish that.  Nurses at my hospital feel we are stretched to the limit and they just keep stretching us father because of budget.  I love being a nurse and caring for patients but it is so frustrating that I can't spend the time with my patients because we are all taking on more patients and tasks. It definitely takes someone special to be a nurse.  
      The true love for nursing is altered by the environment of today's expectations of healthcare. We are constantly changing not just to provide better care, but to avoid a non- payment from insurance/Medicare. It is difficult in our population to consider what is or isn't a central line infection. Keeping up with all the bundles and audits take time from what is believed as 'true' nursing care. The money management 'talks the talk' of quality and safe patient care, but doesn't 'walk the walk'. 
     There are so many good models of how to improve. Along with walking the walk the actions do not speak for words said. Models have good intentions and guidelines, but do not hold true in the practice. To self-sustain a change the whole system being the kind of people involved need to be included (Axelrod., & Axelrod, E.M.,2017). According to the article, Axelrod discusses the Conference Model and the 'benefits of systemic solutions that increase productivity and customer service, fast implementation by involving a significant portion of the workforce, and increased employee engagement'. It encourages stakeholders to shape the vision for the future, restructure the organization to be consistent with their ideas. The organizations ideas need to shape the design of philosophies working. The stakeholders would benefit from the 'five elements of the Information Wheel— sense data, thoughts, feelings, wants, and actions' (Axelrod., & Axelrod, E.M.,2017).
     In my organization, we have a whole different issue to consider. In discussing the need for change with my Clinical Nurse Specialist(CNS), I ask the question how to implement change in our unit. She brought in her past experiences of change from other organizations as a comparison. Our organization is unique in the lack of turnover. She explained this as change is easier with new staff coming in. Our organization lacks new staff or turnover to implement changes. Staff enjoy the benefits, pay, and support of union that makes it difficult to leave. So many of the 'old timers' disrupt good efforts to change.
                                                    References 
Axelrod, R. H., & Axelrod, E. M. (2017). The Scholar-Practitioner Mindset: How Texts and Experience Influence Organizational Change Practice. Academy Of Management Review, 42(3), 561-571. doi:10.5465/amr.2016.0224
I enjoyed reading your discussion thread and totally agree that in the ER nurses would not go for the implementing of the wound care team. They would definitely say they do not have the time. I do think that maybe assess the patient if they where going to be admitted could be a good idea. ER nurses do have long and very stressful hours and most of the time they do not have the help they need. I know that was the way it was at the hospital I worked for. 
Change can be hard for nurses in my personal experience with trying to implement change. "Implementation is described as an "embedding of the new intervention into routine health care systems and activities"(Andre,2017,p.1). Many nurses have resistant because many of the nurses I work with have been in their positions for years. As nurses we are taught to be flexible because you never know what may come your way. Within my facility I think I would have some resistance to implementing because the nurses view is "that not my job" or "that's not my resident". As I say to them it is your job to take care of every person within this facility your resident or not we are here to provide care! To help with resistance I would work out is an implementation process and go by steps.
The first thing I would do would educate the nurses, this way they could ask question or share ideas. Allowing this will let the nurse we value their opinion to change. The next step would be to implement the change. We know there still may be some questions from the nurses so have an open door policy to ensure positivity. The last thing I would do is make sure everyone is adjusting to the change, is evaluating the nurses and having more in-services to keep open communication. Nurses need to open to change as our lesson states this week "we are on the road to improving the safety and quality of patient care in any healthcare setting". 
Lesson Week 6
  André, B., & Sjøvold, E. (2017). What characterizes the work culture at a hospital unit that successfully implements change – a correlation study. BMC Health Services Research, 171-7. doi:10.1186/s12913-017-2436-4 
I concur that many nurses are resistant to change. The reference that you utilized has very interesting perspectives of humans and their adaptation to change. The article notes that most of the emphasis has been placed on technology's ability to keep up with the times. The human side of the equation has not been evaluated so thoroughly. "Successfully implementing patient care information systems in health care organizations appears to be a difficult task and user-input must be a coherent steering force" (André and Sjøvold, 2017, p. 171). Users must want the change and feel that it is effective. Otherwise, they will not participate and give it their all. 
The research studied two units. The results showed that a work culture grounded in positive qualities such as autonomy, trustworthiness, and acceptance had better results that the unit with a poor work culture.
Reference: 
André, B., & Sjøvold, E. (2017). What characterizes the work culture at a hospital unit that successfully implements change – a correlation study. BMC Health Services Research, 171-7. doi:10.1186/s12913-017-2436-4
   I do agree that  many nurses do resist changes. One change that was implemented on our unit was to incorporate our 4p rounding during bedside change of shift report. It was difficult to get the nurses buy-in and the process met great resistance by the majority.  I think if nurses get the support needed and knew in detail the rationale for the changes that are being implemented then there would be very little resistance 
     Management and leaders should be more supportive of their staff with also building trust. This is very important to the needs of the staff in order create positivity.  For example, staffing would be great for a couple of weeks, then back to square one (short staff), yet leadership expects 100% perfect rounding.  I have experienced in the past where the staff was promised better nurse-patient ratio. They know that staff will view the change of including 4p rounds with change of shift bedside report more of a burden. Staffing issues sometimes cannot be controlled, because of staff calling in sick, staff leaving etc.. Our trend on 4p rounding and nurse-patient ratio have proven to have a positive when staffing is adequate.  Monitoring call logs and staff assignments show that when nurse-patient is adequate, patients satisfaction increases.
     I found the article, Hourly Rounding: Challenges with Implementation of an Evidence-Based Process interesting as it examines the problems with implementing hourly rounding on two hospital units and the results that are indicated. What drew my attention is the nurse's attitude on the rounding process as it is described by the author, which found that nurses did not have a sense of ownership of the rounding process, so therefore they feel that this process is being inflicted upon them. If they knew the reasons for the 4p rounding process, they would see the benefits to both their patients and themselves. Yes, management should provide support and education regarding any process that is implemented, but nurses must be accountable for the kind of care they provide to their patients as well. 
Reference:
  Lippincott Williams & Wilkins.(2012). Lippincott Nursing Center. Hourly Rounding: Challenges with Implementation of an Evidence-Based Process, Retrieved from
http://www.nursingcenter.com/pdfjournal?AID=1265838&an=00001786-201201000-00003&Journal_ID=54010&Issue_ID=1265774Links to an external site.
 Thank you for this weeks' insight and post. I agree that management can set the tone for a units' ability to grasp or resist change. This led me to revisit the leadership textbook and remind us how pertinent management can be to change.Having managers engaged in planning is essential for success. An engaged manager can provide direction and assist to decrease the impact of change. In addition, the manager can support the aspect of minimizing waste and redundancy, (Finkleman,2016).  Standards can be set and with the managers help to facilitate control within the process, change can come to the unit with less resistance. I am very fortunate to have a great manager that supports nurse evidenced base practice change as well as an organization that is supportive as well. Our organization is also very big in "recognition" for good catches, or the prevention of errors reaching the patient. There are many "awards" that are awarded and displayed throughout the hospital of staff, of any discipline, that are nominated for going above and beyond.
The act of nominating a fellow employee for excellence is part of the scope of practice for evaluating your own, and others', practice. Our assigned reading states that one of the competencies of nursing is to "seek formal and informal feedback  regarding ones' own practice form other healthcare consumers, peers, colleagues, supervisors, and others,(ANA,2015).  If we get recognized by a family from a patient satisfaction survey, we get a " love note" placed on our mailbox. This is also documented and recorded for our annual evaluations. I love that all staff are included, from housekeeping, techs, paramedics, nurses, cafeteria personnel. Anyone wearing a badge is part of the process for providing safe, efficient, improved care to our patients. According to Finkleman, recognition of staff helps to accomplish the following: 
1.     Improve morale
2.     Encourage staff
3.     Increase participation
4.     Improve team decision making
          American Nurses Association. (2015). Nursing: Scope and standards of practice (3rd ed.). Silver Spring, MD: Author 
  Finkelman, A. (2016). Leadership and Management for Nurses: Core Competencies for Quality Care, 3rd Edition. [Bookshelf Online]. Retrieved from https://online.vitalsource.com/#/books/9781323605547/Links to an external site.   
we all try to assume that everyone in nursing are there to provide the best care we can for our patients even if it requires a change or added duties.  That is just not always the case, I wish it were. 
I have the opportunity to travel to many hospitals in the state and bed side report is still not being done.  Rounding has been somewhat more accepted, really it is only the documentation of rounding because I know that we go in patients rooms more than every 2 hours.  I have noticed that in the facilities where full education and reasons are given for the initiative, the staff are more compliant with rounding and bedside report. 
Do you think that there are territorial battles that keep nurses from change?  Sometimes I feel like one unit or another feel like they are the only ones that can care for a patient properly.  Has anyone experienced this? 
There are definitely territorial battles between units and the nurses of those units. I believe that comes from a misunderstanding of the different roles and responsibilities of nurses in the various units. In the emergency department, strong resistance is met when trying to transfer admissions to other units. In my facility it is common to attempt nurse to nurse report several times before actually being able to give report and move the patient. There is always the same reasons given as to why the nurse cannot take report. The bed is dirty, the nurse is on break, the nurse just got a patient, or refusal to take the patient because their blood pressure or other vitals signs are not within acceptable parameters to the nurse taking report.
It becomes frustrating because the inability to move these patients out of the emergency department causes a domino effect halting patient flow. Resistance has been met from inpatient units at suggested changes to help facilitate flow. So much so that nothing has changed. The suggested practice changes are not supported by the inpatient management, therefore they are never put into place. I believe that one solution to this issue would be nurses shadowing in the various areas to see the challenges faced by each unit. The inpatient nurses should shadow the emergency nurses and vice versa. I  think this would give everyone a better understanding of what each nurse deals with on a daily basis and start building relationships between the units. Then an interdisciplinary team should be formed to develop strategies for practice change for a more effective way to give report between units.  
I have also experienced the same issues with giving report as you did. It seems that there is a disconnect between departments sometimes, but we need to focus on what is best for the patient and not on the "blame game" of who did or did not do something. At my hospital many times the floor nurses would take too long to take report about a patient due to many different reasons that sometimes do not seem reasonable to us ED nurses, but we also need to understand that they have different protocols and processes than we do in the ED. Our goal is to move the patients upstairs as soon as they have a bed open but the floor nurses want to make sure the patient is stable enough for the floor and will refuse patients with vitals signs over a certain number. For ED nurses a blood pressure of 170 systolic is no problem, but for a floor nurse that is considered unstable and that starts the back and forth. You are absolutely right we should walk in each other's shoes and see if we can understand each other's challenges better and come up with solutions together. There are a lot of teachable moments as we do our jobs every day and we should help each other provide the best care for the patient.  
I work in the emergency department and have too been met with similar difficulties. I often hear nurses on the floor state "I just got a patient" as a reason to why they can't take report. I think to myself in the emergency department we can't control the flow of when we "get patients" and get multiple new patients at a time. But I agree that shadowing would be a great idea for all departments to get a idea of the work other departments do. I don't know what it is a like to get a new patient on the floor and manage their care. I enjoyed your post! 
  I think sometime territory have a lot to do with resistance to change. I have experienced it myself I am the youngest nurse in the facility and a supervisor. I have been here at the facility for 2 years and the other nurses have been here much longer than I have. This often times makes things very difficult for me when change is needed, and trust me there needs to be a lot of changes. I have heard nurses say "Well this is how it was before". I understand that they have a set way of doing things but these things are getting use tagged by state we need have changes! I try to explain to them why and educate sometimes it gets through and sometimes it does not. Change is a battle! 
I agree totally Kristen, with education the change gets easier. 
As BSN nurses, we strive to translate the evidence based knowledge we acquire into practice, but we may encounter challenges. Winkler (2015) states in her article that: "Changes are one of the most typical phenomena experienced by contemporary organizations and are an inherent element of their functioning. The change introduction process is complex and it is often accompanied by a phenomenon of resistance to change on the part of the employees in an organization, which is considered as the main cause of failure in the change implementation process". It would seem logical that if we can improve a nursing process or improve patient outcome and satisfaction, nurse would be open to changes but the fact is that the opposite is true. We become comfortable with what we have always done and assume that change will make our job harder when in fact the opposite is true. Many improvements in the healthcare industry are due to changes made over the years. Our lesson teaches us that if the stakeholders are involved in the planning stages of the project from the beginning they are able to understand "the need for change as well as a sense of ownership" (CCN, 2017). 
The emergency room department is a busy and hectic place many times, and making changes can be sometimes difficult. Everyone is so busy and they believe they do not have time to learn a new procedure and this would just add to the workload. The author of the article Conditions for Implementing Organizational Changes, states that "in order to overcome their aversion to change, employee activity must consist of three following factors: access to information, impact on decision-making and interaction". Many of my coworkers agree that one of the problems we face in the ED is repeat visits and high 30-day readmission rate. I believe that if the nurses are presented with a problem and are given the opportunity to be involved in the solution finding and decision making, the implementation of the change would be accepted easier. Sometimes when an implemented change does not produce the expected positive outcome, we have to continue to make improvements and continue to change. The best thing about change is that it is constant.
One of the American Association of Critical-Care Nurses Standards is "Effective Decision-making:Nurses are seen as valued and committed partners in making policy, directing and evaluating clinical care, and leading organizational operations" (ANA, 2015, p.40). Nurses play an important role in the advancement and translating of evidence into better processes and policies thus improving patient outcomes.
  References 
American Nurses Association. (2015). Nursing: Scope and standards of practice (3rd ed.). Silver Spring, MD: Author.
Chamberlain College of Nursing. (2017). NR-451. Week 6 Lesson: Strategies for Effective Change [Online lesson].  Downers Grove, IL: DeVry Education Group. Retrieved from https://chamberlain.instructure.com/courses/9011/pages/week-6-lesson?module_item_id=1014248
Renata, W. (2015). CONDITIONS FOR IMPLEMENTING ORGANIZATIONAL CHANGES. Acta Logistica, Vol 2, Iss 4, Pp 21-24 (2015), (4), 21.
You mentioned that time is a great factor in initiating change in the ED and would to agree.  What would it take to entice engagement from staff to formulate a plan on their days off or provided time ?  
Because time is so valuable, we have to come up with intricate ways to find time to make changes and improvements in our emergency department. Our hospital has a nurse advancement program that pays money (bonus of $3000) for nurses who want to participate. This program requires extra time and effort but it allows the nurse to be part of researching, teaching and implementing new policies, safety programs, education seminars and quality improvement programs. Our ED council also meets one hour before shift starts in orders to be able to have the meeting without interruptions. The meetings are open to everyone who wants to participate and sometimes are even held at locations away from the hospital. Sometimes the only incentive for staff to participate, other than monetary incentives, is the knowledge that they are able to make a difference by being involved in changes to a process, policy or procedure and finding a more efficient way to take care of patients while making our jobs easier.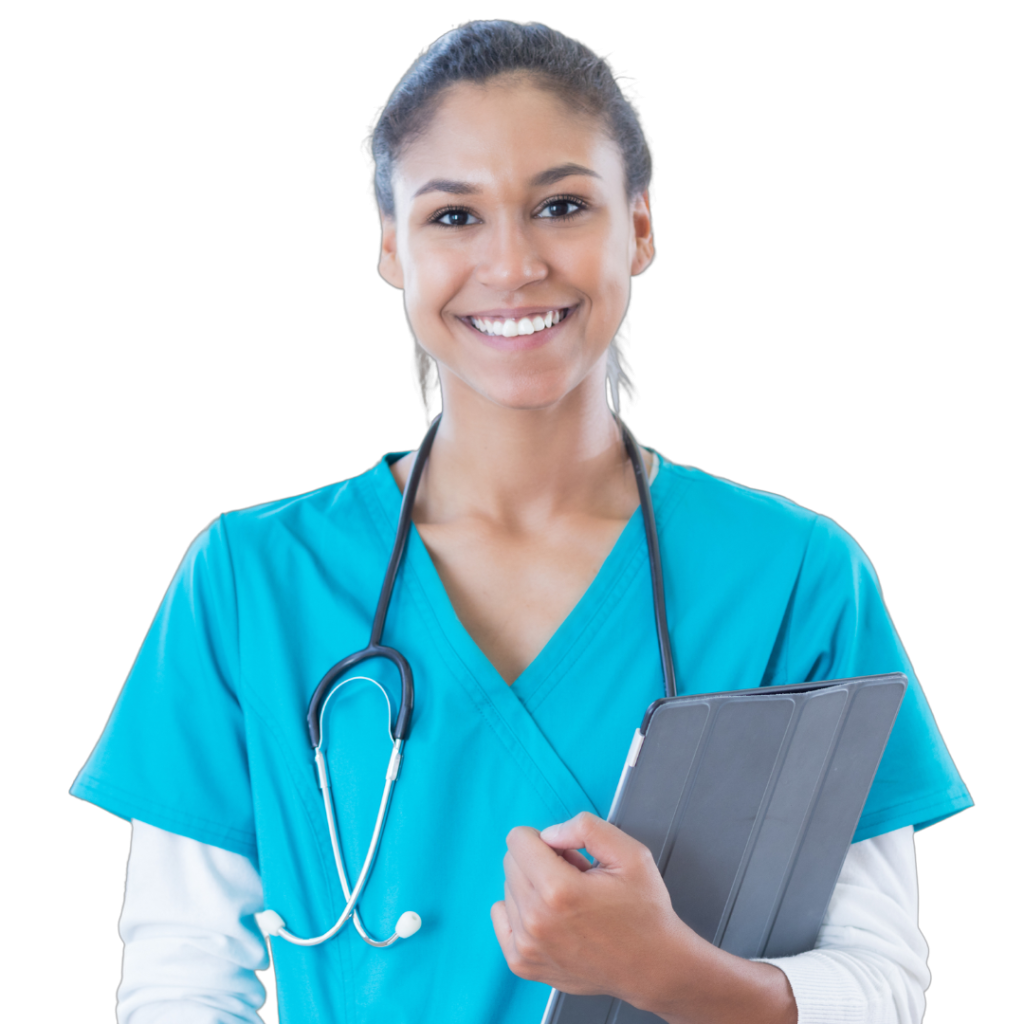 Don't wait until the last minute
Fill in your requirements and let our experts deliver your work asap.