EXAMINING NURSING SPECIALITIES NURS 6003
EXAMINING NURSING SPECIALITIES NURS 6003
EXAMINING NURSING SPECIALITIES NURS 6003
I have always been fascinated by Nursing Education and Leadership. As a teacher, I have the ability to breakdown complex concepts into small pieces of information, facilitating understanding and comprehension. Teaching, educating, and influencing future generations of healthcare professionals has been my imperative goal since I completed a master's program in Advance Nursing Education. However, with the transition from Jamaica to the United States, my teaching duties have been on hold to a certain extent. As a leader, I have found a way to convey my teaching skills into daily practice outside the classroom. Leaders mentor, coach, empower, motivate.
Although my passion for leadership and education goes hand in hand, the decision to pursue the Post Master's Certificate in Nursing Executive responds to a strategy I had to play to obtain an RN license in the state of Georgia. I am thankful that Walden University offers such a convenient program. The post master's certificate adds greater depth and value to my portfolio, enhancing professional respect and recognition. (Walden University, 2020). In the end, the benefits of completing the post mater's certificate will be immeasurable.
Current Difficulties and Factors Driving the Decision
As an international nurse, the transition from Cuba to Jamaica to the United States has not been easy. Passing the NCLEX and obtaining the RN license endorsement in GA have been the two most difficult tasks I have ever faced. Not being able to obtain the endorsement is the driving force to pursue the postmasters' certificate. The Georgia Board of Nursing only accepts credential evaluations from the Commission on Graduates of Foreign Nursing Schools (CGFNS). This agency requires transcripts to be sent directly from the university where the applicant completed the program of study. Although I graduated with a master's degree from The University of the West Indies in Jamaica, and the CGFNS has already received the transcripts, they cannot issue the evaluation without the BSN documentation. Cuba is a particular country that, due to political reasons, does not release transcripts. Long story short, to qualify for license endorsement in GA, I decided to complete a program in this country to, basically, end the nightmare of transcripts. I also hold a multi-state license issued in FL, and even though GA is a member of the eNLC, many employers still require a GA license. I was surprised that after a year of sending countless applications and receiving no for an answer, I was accepted at a rehabilitation center. Without having previous experience in this area, I had to accept the offer.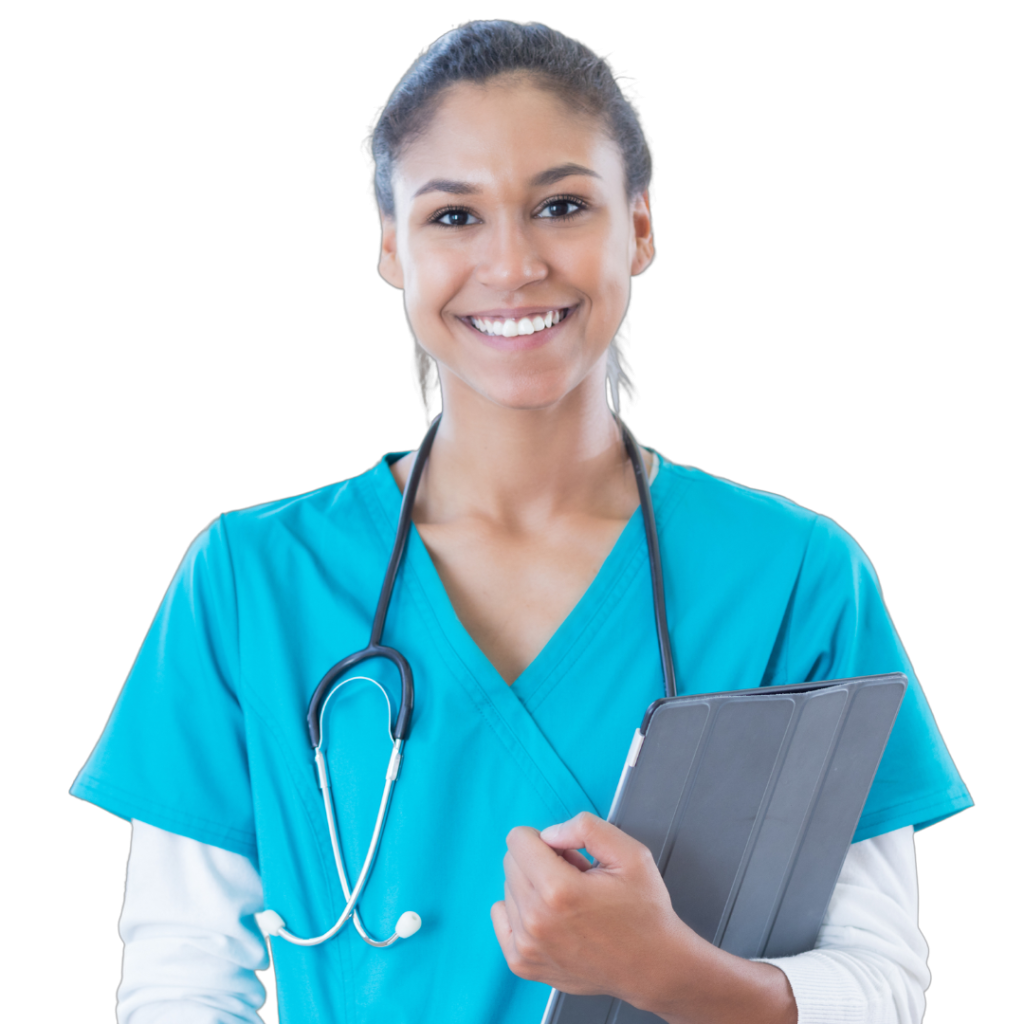 Struggling to Meet Your Deadline?
Get your assignment on EXAMINING NURSING SPECIALITIES NURS 6003 done on time by medical experts. Don't wait – ORDER NOW!
Professional Organization
The American Organization for Nursing Leadership (AONL) is one of the organizations that I plan to join. The AONL is the voice of nursing leadership and the only organization dedicated to this specialized field. Previously known as the American Organization for Nurse Executives (AONE), the AONL changed its name in 2019 to better reflect its core mission and vision. These statements resonate with my future professional goals. The AONL mission is "to shape health care through innovative and expert nursing leadership." Its vision is "Nursing leadership-one voice advancing health" (American Organization for Nursing Leadership, 2020a); among the benefits of joining this organization are networking and career development. The applicant can tailor his/her membership by selecting a specific type; for instance: full, associate, student, group and team, and international. I find this very flexible since nurse leaders are often appointed for a short period of time based on need instead of a career path. Additionally, the AONL offers the opportunity to professional nurses from other countries who support its mission and vision statements to become a member (American Organization for Nursing Leadership, 2020b).
EXAMINING NURSING SPECIALITIES NURS 6003 References
American Organization for Nursing Leadership. (2020a). American Organization for Nursing
Leadership. https://www.aonl.org/about/overview
American Organization for Nursing Leadership. (2020b). Become an AONL Member.
Walden University. (2020). An Opportunity to Make a Difference.
My first step when choosing a nursing specialty within the program was to know what I absolutely did not want to do within this profession. I Immediately knew that I was not interested in psychiatric nursing, pediatrics or maternity. Nursing education is a specialty that I am very interested in, but not at this time. I would love to be an adjunct faculty at a college or university once I have been a nurse for 15 years or greater. Having been a nurse for only 7 years, I believe that gaining more experience in the field will help me to become an even better instructor. Moreover, I realized that I was no longer interested in working in a hospital setting so the acute care nurse practitioner program also did not seem like a good fit for me. I chose the adult gerontology primary care nurse practitioner (AG PCNP) program because I wanted to work with the older population and build long-term relationships with my patients. I also like the fact that this specialty's scope of practice is based on patient needs rather than the setting itself (Adult-Gerontology NP Competencies Work Group, 2016).
Professional organizations seek to advance the profession and interests of its members. However, the cost of membership can be a deterrent for many nurses especially if a nurse wants to become a member of multiple organizations. Since membership to these organizations comes at a cost, it would behoove the nurse to take time choosing an organization to join. Choosing the right organization includes ensuring that membership in a particular organization is in line with personal and professional goals (Echevarria, 2018). As a future AG PCNP, I am interested in becoming a member of the American Association of Nurse Practitioners (AANP). I believe that no matter the specialty, it is extremely important to build a solid foundation as I advance in the nursing profession in a new role. This organization provides flexibility with membership, offering six options for membership based on where you are in your career. For example, there is a student NP membership with an annual fee of $55. This membership is made specifically for the student nurse practitioner who does not have experience in the role. It provides opportunities for networking and free continuing education courses to facilitate career growth (American Association of Nurse Practitioners, n.d.). In order to apply for membership, simply click the link that says "Join AANP" and the user will be redirected to another page for which they will be given prompts to join. Licensing information is required and the annual fee is due at the time of registration (American Association of Nurse Practitioners, n.d.).
EXAMINING NURSING SPECIALITIES NURS 6003 References
Adult-Gerontology NP Competencies Work Group. (2016). Adult-gerontology acute care and primary care NP competencies. https://cdn.ymaws.com/www.nonpf.org/resource/resmgr/competencies/NP_Adult_Geri_competencies_4.pdf
American Association of Nurse Practitioners. N.d. Membership. Retrieved November 1, 2021 from https://www.aanp.org/membership
Echevarria, I. M. (2018). Make connections by joining a professional nursing organization. Nursing, 48(12), 35–38.
I have chosen to pursue a degree in the MSN-Family Nurse Practitioner program here at Walden University. For me the decision was easy, honestly. I am actually a transfer student here at Walden University and had started a FNP program several years ago at a local university in my state. Well life happened and I ultimately took a 4 year long break after I was about a third of the way done with their program. I was able to transfer a lot of credits to Walden University in their MSN-FNP program. I will be beginning my clinicals for the FNP program at Walden in the spring term. I am taking this transition course as a requirement Walden has for navigating their programs. I have known that I have wanted to be an FNP since I became a nurse. As a bedside RN I am always seeking autonomy and critically thinking. I enjoy interpreting labs and diagnostics and "putting the pieces together" to understand diagnoses. I work in the ER and I find myself thinking of differential diagnoses immediately after triaging someone. I enjoy this part of care. The National Organization of Nurse Practitioner Faculties (2012) states that "Nurse Practitioner graduates have knowledge, skills, and abilities that are essential to independent clinical practice" (para.3). They discuss how nurse practitioners have an advanced knowledge of the healthcare system. I want to continue to grow as a nurse and build on my knowledge. Cherry et al. (2019) discuss how one important component to professional development is the commitment to lifelong learning. Becoming a family nurse practitioner would be a lifelong commitment to continuous education and clinical practice. This is something that I am dedicated to do.
An organization I would like to apart of as a FNP would be the American Association of Nurse Practitioners. I would like to join this group because they are recognized nationally and offer many benefits with their members. The AANP offers different conferences, events, CE credits, clinical references, and clinical tools to its members (AANP, n.d). To become a member, one must be a licensed NP or a student in a NP program. To become a member as a student you must enter your demographic information, your program and school, and pay a 55$ annual fee. The student fee is discounted compared to the normal fee. Then you can have access to all the benefits. The AANP (n.d) states that "Being a part of the American Association of Nurse Practitioners® (AANP) is more than just a membership — it's a real opportunity to make a measurable difference in the strength of your profession and the health of this country" (para.1).
Click here to ORDER an A++ paper from our Verified MASTERS and DOCTORATE WRITERS EXAMINING NURSING SPECIALITIES NURS 6003:
EXAMINING NURSING SPECIALITIES NURS 6003 References
American Association of Nurse Practitioners (AANP). (n.d). AANP Member Benefits. Retrieved from https://www.aanp.org/membership/member- m benefits
Cherry, B., Caramanica, L., Everett, L. Q., Fennimore, L., & Elaine, S. (2019). Leveraging the Power of Board Leadership in Professional Nursing Organizations. Journal of Nursing Administration, 49, 517-519. https://doi.org/10.1097/NNA.0000000000000805
The National Organization of Nurse Practitioner Faculties. (2012). Nurse Practitioner Core Competencies. https://cdn.ymaws.com/www.nonpf.org/resource/resmgr/competencies/npcorecompetenciesfinal2012.pdf
Examining Nursing Specialties
You have probably seen one or more of the many inspirational posters about decisions. A visual such as a forked road or a street sign is typically pictured, along with a quote designed to inspire.
Decisions are often not so easily inspired. Perhaps you discovered this when choosing a specialty within the MSN program. This decision is a critical part of your plan for success, and you no doubt want to get it right. This is yet another area where your network can help, as well as other sources of information that can help you make an informed choice.
Note
: Unless otherwise noted, initial postings to Discussions are due on or before Day 3, and response postings are due on or before Day 6. You are required to participate in the Discussion on at least three different days (a different day for main post and each response). It is important to adhere to the weekly time frame to allow others ample time to respond to your posting. In addition, you are expected to respond to questions directed toward your own initial posting in a timely manner.
To Prepare:
Reflect on your decision to pursue a specialty within the MSN program, including your professional and academic goals as they relate to your program/specialization.
By Day 3 of Week 10
Post an explanation of your choice of a nursing specialty within the program. Describe any difficulties you had (or are having) in making your choice, and the factors that drove/are driving your decision. Identify at least one professional organization affiliated with your chosen specialty and provide details on becoming a member.
When reflecting on my choice to become a Family Nurse Practitioner (FNP), I thought back to all the fantastic NPs I have worked with throughout my career as a Registered Nurse and a Corpsman in the Navy. They helped shape my decision by showing me different opportunities to help my patients and encouraging me to further my career by taking this next step. "Working with a mentor is an effective strategy to ease the stress and anxiety experienced during that first year of NP practice" (Hill & Sawatzky 2011). Mentors have always been a driving force in my life and will continue to be in my career.
This decision was a challenging one to make. I had to consider whether it was the right time to continue my education. Was this going to be too hard on my family? Will this take away from time with children? Will it be too much to do while still holding a full-time job and still being in the Navy Reserves. Is this too much to take on with my busy life. I have to ask myself every day, is this what I want? I know that if not now, when? The AANP states, "FNPs practice in a variety of health care settings, including community health centers, private practice, health care systems, and universities" (2019). I know being an FNP is the direction I want to go by being able to help my fellow military members and their families with everyday challenges in the primary care setting.
One organization that I looked into was the Nurse Practitioner Associates for Continuing Education (NPACE). NPACE "is a national nonprofit organization that promotes excellence in patient care by providing high quality evidence-based educational programs to nurse practitioners and other advanced clinicians in a rapidly changing healthcare environment" (2023). There is no fee to join; anyone within the field can sign up for classes or volunteer within the association.
By Day 6 of Week 10
Respond to at least two of your colleagues' posts by sharing your thoughts on their specialty, supporting their choice or offering suggestions if they have yet to choose. Click on the Reply button below to reveal the textbox for entering your message. Then click on the Submit button
I worked on a gen/med floor in a level one trauma hospital when I started nursing. It provided a good foundation for being a new nurse, but it was a slower-paced job than I was expecting. Downtime has always been challenging for me, so I decided to change positions and become an intensive care nurse. Here is where I found my passion for action, well, in a sense. I felt a deep sense of accomplishment and had more confidence in my skills at the end of each shift. And as I took on the position of charge nurse, I realized that I was good at being a leader. I enjoyed working in a high-intensity environment, and people responded well to me. With this in mind, I decided to take things a step further in my career, so I applied to the Adult-Gerontology Acute Care Nurse Practitioner (AG-ACNP) program here at Walden.As an ICU travel nurse, technically a "COVID ICU travel nurse," the workload has become more demanding in the past year and a half. During this time, I couldn't physically be with my family due to obvious reasons, which made coping alone difficult. I also started noticing a feeling of being utterly drained of energy. I was burned out! According to research, health workers can encounter various psychological difficulties when working in high-pressure and high-risk situations, such as those associated with disasters and pandemics (Salamah, 2020). So instead of taking the break I so desperately needed, I decided to head back to nursing school and keep that momentum of intensity going. Unfortunately, distraction is a coping mechanism I have learned to master. So it's clear to say, here is where I've been struggling a bit with making a definite career choice. Though I love taking care of patients and providing support to families, I started questioning whether or not working in a hospital setting as a nurse practitioner is what I wanted to do. I knew I needed some guidance and clarity if I wanted to stay on the path of becoming an acute care NP.
Being an active member of the American Association of Critical-Care Nurses (AACN), I knew that I would find information to tackle my fatigue and learn new ways to plan for career advancement in the field I once loved. In addition, AACN provides resources to assist nurses in prioritizing their well-being while providing substantial care to patients and their families. For example, nurse leaders affiliated with the organization offer sessions on practical mindful activities to improve personal and organizational resilience during current challenging times in healthcare. As a result, nurses will learn to implement strategic pauses and thoughtful moments into their workday (Bay, 2021).
There are several professional nursing organizations whose primary focus is on critical care nursing for nurses practicing in acute care, one being AACN. The AACN has provided progressive and critical care nurses with world-class resources, education, and support for over 50 years and has over 130,000 members (AACN, 2021). Listed below are some of the membership options for those who are interested in joining. Membership fees can be found on the AACN website.
Active membership is open to any registered nurse licensed in the United States interested in critical care nursing and is in good standing with their state or territory's licensing office. Additionally, nurses who work in research, administration, education, medical-surgical, telemetry, progressive care units, home health, or any other healthcare agency are qualified (AACN, 2021).
Any LVN or LPN, non-nurse professional, or student working in these fields, as well as any healthcare consumer or member of the business or political community, is eligible. However, affiliate members cannot vote, hold office, or serve on national or chapter committees (AACN, 2021).
Professional nurses who have an RN license in a country other than the United States are eligible. Membership includes all AACN privileges; however, all benefits, including a member card, are provided digitally (through email or the Web). International members are not eligible to run for office or participate on national or chapter committees (AACN, 2021).
Any resident of the United States (or a non-citizen of the United States who resides inside the United States) enrolled in an accredited professional nursing program and is not currently licensed as a registered nurse is eligible. Membership in the AACN entitles them to all AACN advantages. However, student members cannot vote, hold office, or serve on national or chapter committees (AACN, 2021).
EXAMINING NURSING SPECIALITIES NURS 6003 References
American Association of Critical-Care Nurses. (2021). AACN Membership Types and Rates. https://www.aacn.org/membership/aacn-membership-types-and-rate
Bay, L. M. (2021). Mindfulness: Using Pause Principles to Enhance Your Nursing Practice. American Association of Critical-Care Nurses. https://www.aacn.org/education/ce-activities/nti18396/mindfulness-using-pause-principles-to-enhance-your-nursing-practice.
Salamah, B. (2020). Exploring the mental health needs of intensive care unit nurses facing the pandemic of covid-19. ScholarWorks@UARK. https://scholarworks.uark.edu/nursstudent/13/.
A PMHNP is a psychiatric mental health nurse practitioner. They are registered nurses who have specialized in psychiatric mental health nursing and who have completed a Master's degree in psychiatric mental health nursing. PMHNPs work with patients who have a range of mental health conditions, including depression, anxiety, bipolar disorder, schizophrenia, and borderline personality disorder (Cherry et al., 2019). They provide assessment, diagnosis, treatment, and counseling for their patients. They may also prescribe medication to their patients as needed.
There are many reasons why I developed interest in PMHNP. My own choice of specialty was informed by personal experience with mental health problems that hat has negatively impacted the lives of my close family members. This is one of the reasons I feel so passionate about working in this field. It was hard for me to make this choice of becoming a PMHNP then I realized this was my passion to help others and my family with mental illness all along. It was not a hard decision for me to choose PMHNP because I had so much experience with it dealing with mentally ill patients has always been my passion.
Comparison between FNP and PMHNP
There are a few key differences between Family Nurse Practitioners (FNP) and Psychiatric Mental Health Nurse Practitioners (PMHNP). First, the focus of care. FNPs graduates are prepared to provide primary care for families, whereas PMHNP graduates focus specifically on mental health disorders. This can include diagnosing and treating mental illnesses, providing psychotherapy, and prescribing medications (Cherry et al., 2019). Second, the level of training. FNPs complete a Master's degree, while PMHNPs earn a Doctorate in Nursing Practice. Finally, FNPs are certified through the American Nurses Credentialing Center (ANCC), while PMHNPS are certified through the American Nurses Association's Commission on Psychiatric Nursing Certification (Buppert, 2020). Mental illness is often misunderstood and fear-driven, but it is important to remember that these are real illnesses that impact real people's lives. As a psychiatric nurse, I would have the opportunity to help people who are struggling with these conditions regain their health and quality of life.
There are a few different roles that graduates may hold within the Family Nurse Practitioner specialty. Some may work in clinics or doctor's offices, while others may work in hospitals or other healthcare settings. Many FNPs also work in rural and underserved areas, providing much-needed care to those who might not have access to it otherwise. FNPs can provide primary care to patients of all ages, from infants to seniors. They can diagnose and treat illnesses, order and interpret tests, prescribe medications, and provide education and counseling on various health topics. They also help patients manage chronic conditions like diabetes or heart disease.
Massachusetts Association of Advanced Practice Psychiatric Nurses (MAAPPN) is one of the professional nursing organization that is involved in the regulation of PMHNP nurses. This professional organization composed of psychiatric nurse practitioners and certified registered nurse anesthetists (Beck et al., 2020). The MAAPPN is the only statewide organization that represents advanced practice psychiatric nurses in Massachusetts. The MAAPPN provides advocacy, education, and networking opportunities to its members. It also promotes the role of psychiatric nurse practitioners and certified registered nurse anesthetists in the provision of mental health care in Massachusetts. To become a member of the MAAPPN, one must be a licensed psychiatric nurse practitioner or certified registered nurse anesthetist residing in Massachusetts (Beck et al., 2020). To join as an APRN, one must first verify their membership eligibility and then complete the online MAAPPN Member Application plus the required fees.
EXAMINING NURSING SPECIALITIES NURS 6003 References
Beck, A. J., Page, C., Buche, J., & Gaiser, M. (2020). The distribution of advanced practice nurses within the psychiatric workforce. Journal of the American Psychiatric Nurses Association, 26(1), 92-96. https://doi.org/10.1177/1078390319886366
Buppert, C. (2020). Nurse practitioner's business practice and legal guide. Jones & Bartlett Learning.
Cherry, B., Caramanica, L., Everett, L. Q., Fennimore, L., & Scott, E. (2019). Leveraging the power of board leadership in professional nursing organizations. JONA: The Journal of Nursing Administration, 49(11), 517-519. https://journals.lww.com/jonajournal/Abstract/2019/11000/Leveraging_the_Power_of_Board_Leadership_in.2.aspx
Echevarria, I. M. (2018). Make connections by joining a professional nursing organization. Nursing2020, 48(12), 35-38. https://journals.lww.com/nursing/FullText/2018/12000/Make_connections_by_joining_a_professional_nursing.12.aspx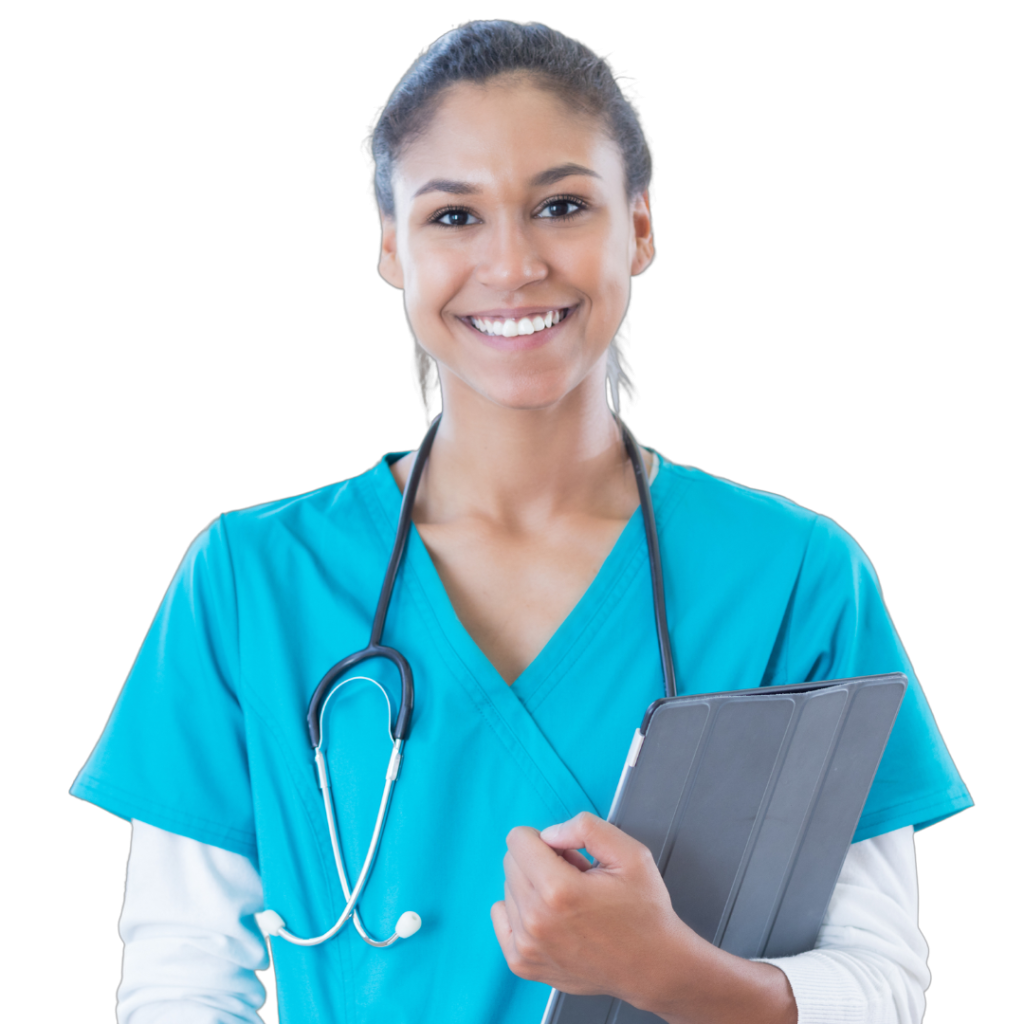 Don't wait until the last minute
Fill in your requirements and let our experts deliver your work asap.