Discussion: Examining Nursing Specialties NURS 6003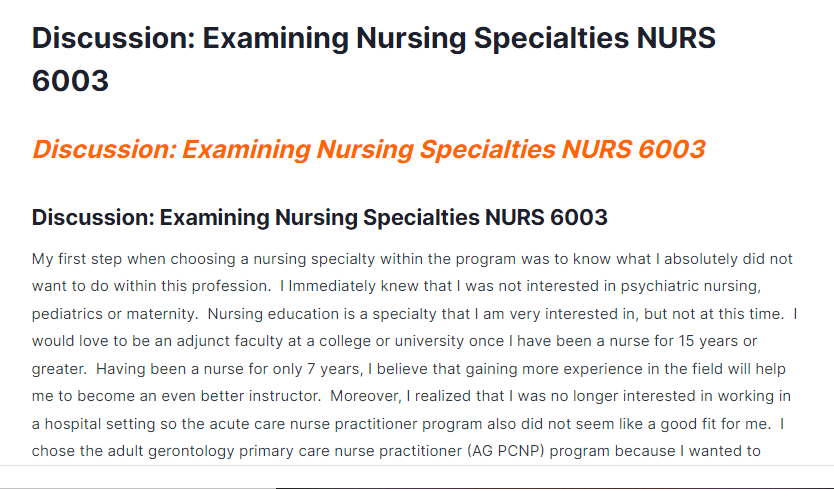 Discussion: Examining Nursing Specialties NURS 6003
Discussion: Examining Nursing Specialties NURS 6003
I have always been fascinated by Nursing Education and Leadership. As a teacher, I have the ability to breakdown complex concepts into small pieces of information, facilitating understanding and comprehension. Teaching, educating, and influencing future generations of healthcare professionals has been my imperative goal since I completed a master's program in Advance Nursing Education. However, with the transition from Jamaica to the United States, my teaching duties have been on hold to a certain extent. As a leader, I have found a way to convey my teaching skills into daily practice outside the classroom. Leaders mentor, coach, empower, motivate.
Although my passion for leadership and education goes hand in hand, the decision to pursue the Post Master's Certificate in Nursing Executive responds to a strategy I had to play to obtain an RN license in the state of Georgia. I am thankful that Walden University offers such a convenient program.  The post master's certificate adds greater depth and value to my portfolio, enhancing professional respect and recognition. (Walden University, 2020). In the end, the benefits of completing the post mater's certificate will be immeasurable.
Current Difficulties and Factors Driving the Decision
As an international nurse, the transition from Cuba to Jamaica to the United States has not been easy. Passing the NCLEX and obtaining the RN license endorsement in GA have been the two most difficult tasks I have ever faced. Not being able to obtain the endorsement is the driving force to pursue the postmasters' certificate. The Georgia Board of Nursing only accepts credential evaluations from the Commission on Graduates of Foreign Nursing Schools (CGFNS). This agency requires transcripts to be sent directly from the university where the applicant completed the program of study. Although I graduated with a master's degree from The University of the West Indies in Jamaica, and the CGFNS has already received the transcripts, they cannot issue the evaluation without the BSN documentation. Cuba is a particular country that, due to political reasons, does not release transcripts. Long story short, to qualify for license endorsement in GA, I decided to complete a program in this country to, basically, end the nightmare of transcripts. I also hold a multi-state license issued in FL, and even though GA is a member of the eNLC, many employers still require a GA license. I was surprised that after a year of sending countless applications and receiving no for an answer, I was accepted at a rehabilitation center. Without having previous experience in this area, I had to accept the offer.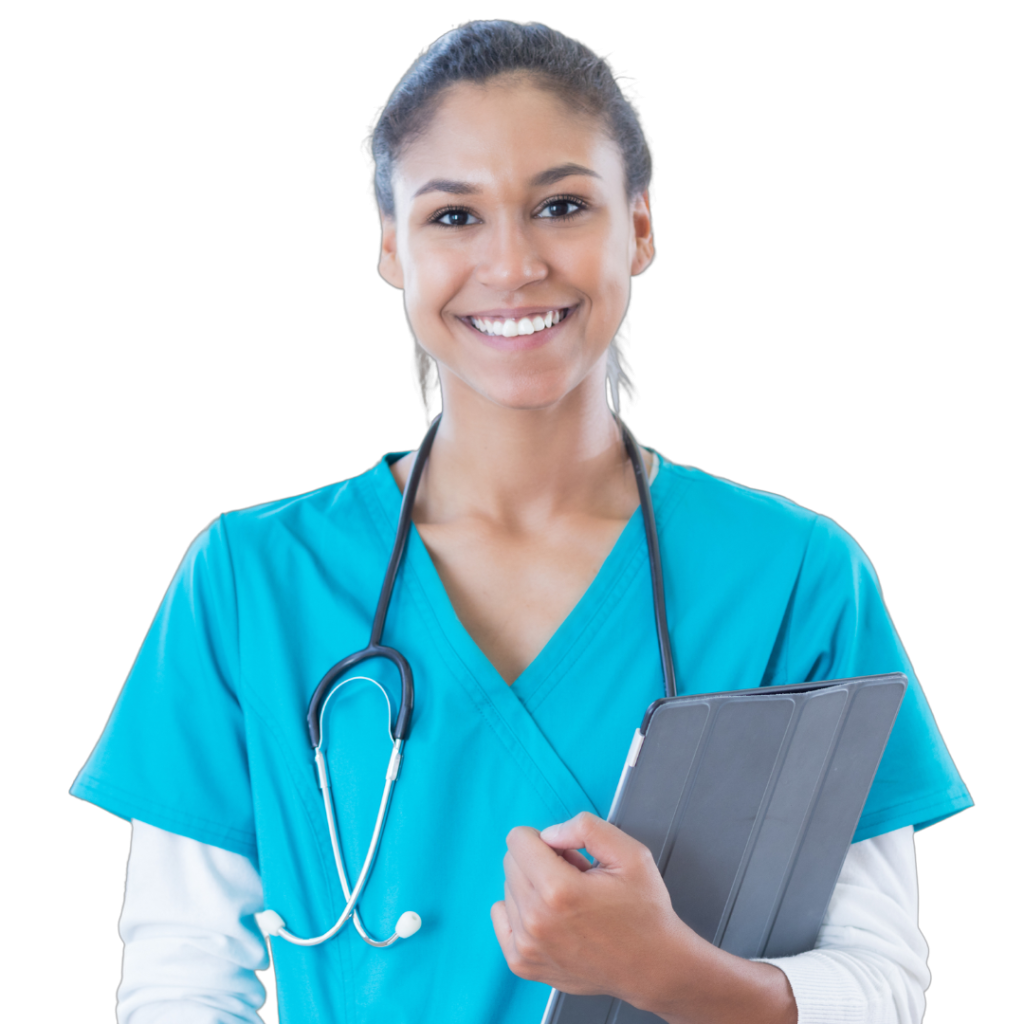 Struggling to Meet Your Deadline?
Get your assignment on Discussion: Examining Nursing Specialties NURS 6003 done on time by medical experts. Don't wait – ORDER NOW!
Professional Organization
The American Organization for Nursing Leadership (AONL) is one of the organizations that I plan to join. The AONL is the voice of nursing leadership and the only organization dedicated to this specialized field. Previously known as the American Organization for Nurse Executives (AONE), the AONL changed its name in 2019 to better reflect its core mission and vision. These statements resonate with my future professional goals. The AONL mission is "to shape health care through innovative and expert nursing leadership." Its vision is "Nursing leadership-one voice advancing health" (American Organization for Nursing Leadership, 2020a); among the benefits of joining this organization are networking and career development. The applicant can tailor his/her membership by selecting a specific type; for instance: full, associate, student, group and team, and international. I find this very flexible since nurse leaders are often appointed for a short period of time based on need instead of a career path. Additionally, the AONL offers the opportunity to professional nurses from other countries who support its mission and vision statements to become a member (American Organization for Nursing Leadership, 2020b).
Discussion: Examining Nursing Specialties NURS 6003 References
American Organization for Nursing Leadership. (2020a). American Organization for Nursing
Leadership. https://www.aonl.org/about/overview
American Organization for Nursing Leadership. (2020b). Become an AONL Member.
https://www.aonl.org/membership/join
Walden University. (2020). An Opportunity to Make a Difference.
https://www.waldenu.edu/online-certificates-programs/nursing-post-masters/nurse-executive
My first step when choosing a nursing specialty within the program was to know what I absolutely did not want to do within this profession.  I Immediately knew that I was not interested in psychiatric nursing, pediatrics or maternity.  Nursing education is a specialty that I am very interested in, but not at this time.  I would love to be an adjunct faculty at a college or university once I have been a nurse for 15 years or greater.  Having been a nurse for only 7 years, I believe that gaining more experience in the field will help me to become an even better instructor.  Moreover, I realized that I was no longer interested in working in a hospital setting so the acute care nurse practitioner program also did not seem like a good fit for me.  I chose the adult gerontology primary care nurse practitioner (AG PCNP) program because I wanted to work with the older population and build long-term relationships with my patients. I also like the fact that this specialty's scope of practice is based on patient needs rather than the setting itself (Adult-Gerontology NP Competencies Work Group, 2016).
Professional organizations seek to advance the profession and interests of its members.  However, the cost of membership can be a deterrent for many nurses especially if a nurse wants to become a member of multiple organizations.  Since membership to these organizations comes at a cost, it would behoove the nurse to take time choosing an organization to join.  Choosing the right organization includes ensuring that membership in a particular organization is in line with personal and professional goals (Echevarria, 2018).  As a future AG PCNP, I am interested in becoming a member of the American Association of Nurse Practitioners (AANP).  I believe that no matter the specialty, it is extremely important to build a solid foundation as I advance in the nursing profession in a new role.  This organization provides flexibility with membership, offering six options for membership based on where you are in your career.  For example, there is a student NP membership with an annual fee of $55.  This membership is made specifically for the student nurse practitioner who does not have experience in the role.  It provides opportunities for networking and free continuing education courses to facilitate career growth (American Association of Nurse Practitioners, n.d.).  In order to apply for membership, simply click the link that says "Join AANP" and the user will be redirected to another page for which they will be given prompts to join.  Licensing information is required and the annual fee is due at the time of registration (American Association of Nurse Practitioners, n.d.).
Discussion: Examining Nursing Specialties NURS 6003 References
Adult-Gerontology NP Competencies Work Group. (2016). Adult-gerontology acute care and primary care NP competencies. https://cdn.ymaws.com/www.nonpf.org/resource/resmgr/competencies/NP_Adult_Geri_competencies_4.pdf
American Association of Nurse Practitioners.  N.d.  Membership.  Retrieved November 1, 2021 from https://www.aanp.org/membership
Echevarria, I. M. (2018). Make connections by joining a professional nursing organization. Nursing, 48(12), 35–38.
You have probably seen one or more of the many inspirational posters about decisions. A visual such as a forked road or a street sign is typically pictured, along with a quote designed to inspire.
Decisions are often not so easily inspired. Perhaps you discovered this when choosing a specialty within the MSN program. This decision is a critical part of your plan for success, and you no doubt want to get it right. This is yet another area where your network can help, as well as other sources of information that can help you make an informed choice.
To Prepare:
Reflect on your decision to pursue a specialty within the MSN program, including your professional and academic goals as they relate to your program/specialization.
By Day 3 of Week 10
Post an explanation of your choice of a nursing specialty within the program. Describe any difficulties you had (or are having) in making your choice, and the factors that drove/are driving your decision. Identify at least one professional organization affiliated with your chosen specialty and provide details on becoming a member. 
I enjoyed your discussion post. I work in the emergency department (ED) and completely understand diagnosing patients in my head after triaging them. I believe the ED teaches one to be able to look at the whole picture of the patient's assessment. The Family Nurse Practitioner (FNP) track will be an excellent fit for you. An FNP demonstrates a commitment to family-centered care and understands the importance of the family's identified community in delivering family-centered care. This FNP program will prepare you to care for individuals and families across the lifespan. Also, joining the American Association of Nurse Practitioners will help empower you as a nurse practitioner to advance accessible, person-centered, equitable, high-quality health care for diverse communities through practice, education, advocacy, research, and leadership. I want to say congratulations on sticking with obtaining your master's degree (American Association of Nurse Practitioners, n.d.; Population-Focused Competencies Task Force, 2013).
By Day 6 of Week 10
Respond to at least two of your colleagues' posts by sharing your thoughts on their specialty, supporting their choice or offering suggestions if they have yet to choose.
Standards of Practice: Examining Nursing Specialties
Nursing is more than a profession; it is a calling. In the early years of my career, I remember carrying that innate desire to provide care for my family and I have always had compassion for those who are sick and suffering. Completing my bachelor's degree in nursing has helped me conceptualize the feelings I had and gave more meaning and purpose to providing care to patients and their families. The nursing profession is very dynamic, we must keep pushing forward carrying an organized plan and keep pushing through (Laureate Education, 2018). This has always been my mantra that drives me to move forward and progress in what I do. The first decade of my career was the transition phase. I ventured into the different aspects of the Nursing profession seeking for the specialty that I really want to put my heart into.
Challenges. The journey in advancing my career has been long and interesting. It took me almost a decade to decide what field of specialty I really wanted to focus on. I started my career in the Philippines and I can say the work condition has made my choice challenging. There was shortage of staffing, and the workload was tremendous. This pushed the nurse turnover rate to be high because of poor working conditions. The turning point of my career was when I got active in joining nursing organizations. Echevarria (2018) said that professional organizations promote improvement in a profession and heightens the interest of the members it serves. When I worked in the operating room, the surgical organization I attended gave a lot of opportunities to learn and grow in that specialty. It was then that I realized the relevance of joining nursing organizations in further enhancing my knowledge and skills. Cherry, et al. (2019) supported this idea by emphasizing that professional organizations support nursing practice by improving nursing values and stimulate self-regulation. The article further said that the membership in an organization serves as an investment in professional development. My membership to professional groups has indeed propelled my career to greater heights, focusing on the field of specialty I am really interested in.
In the course of my career, I had numerous opportunities to provide education to students and colleagues. I soon realized that teaching and education is the field of nursing that I got really interested in. This drove me to work as a clinical instructor in a local nursing school, and that was the culmination of my specialty in Nursing education. The National League for Nursing (NLN) is one organization that fully supports my field of interest in nursing education. NLN seeks to improve nursing education by focusing on professional advancement activities, research, certification, and networking (National League for Nursing, 2019). The second half of my career has been spent specializing in teaching in the baccalaureate and graduate level. The mission and vision of NLN fully supports my personal goal to improve my teaching strategies. The organization currently has 40,000 individual and 1,200 institutional members from different nursing programs across the nation. This will give me a great opportunity to network with colleagues in the field of nursing education. The NLN website offers individual membership opportunities with a very minimal fee. Membership benefits provide opportunities for growth and promotes excellence in nursing education. I will work on being a member of this organization to further enhance my specialty in nursing education.
Discussion: Examining Nursing Specialties NURS 6003 References
Cherry, B., Caramanica, L, Everett, L. Q., Fennimore, L., & Elaine, S. (2019). Leveraging the power of board leadership in professional nursing organizations. JONA: The Journal of Nursing Administration, 49(11), 517-519.
Echevarria, I. M. (2018). Make connections by joining a professional nursing organization. Nursing, 48(12), 35–38.
Laureate Education (Producer). (2018). The Walden Journey to a Masters in Nursing: Standards of Practice [Video file]. Baltimore, MD: Author.
National League for Nursing. (2019). Nurse educator core competency. Retrieved from http://www.nln.org/professional-development-programs/competencies-for-nursing-education/nurse-educator-core-competency
Related Posts:
NURS 6003 Discussion: Using the Walden Library
NURS 6003 Assignment: Academic Success and Professional Development Plan Part 3: Research Analysis
NURS 6003 Discussion: Strategies for Academic Portfolios
Hi Solange, I agree with your post that the field of healthcare continuously changes. Provision of quality care remains a priority thus acts as a drive to the many changes. The nursing profession is the central platform of all the changes and implementations in healthcare institutions to improve the quality of services for the patients (Boehm et al., 2019: Kristensen et al., 2015). According to Price & Reichert (2017), the primary responsibility of nurses requires them to continue advancing their skills and knowledge in the field. Choosing to specialize in psychiatric nursing is challenging as it involves dealing with unstable-minded people and people who cannot express themselves without the help of others. Additionally, it is a specialization that needs a dedicated and willing person. With your undergraduate degree and experience in the psychiatry unit, blending into your profession will be easier. Joining professional bodies enables a nurse to employ their skills and knowledge to better their practice. For example, the American Psychiatric Association helps nurses uphold and improve values such as integrity and transparency (American Nurses Association, 2016).
Discussion: Examining Nursing Specialties NURS 6003 References
American Nurses Association. (2016). Registered nurses are leading innovative changes. OJIN: The Online Journal of Issues in nursing. https://ojin.nursingworld.org/MainMenuCategories/ANAMarketplace/ANAPeriodicals/OJIN/TableofContents/Vol-21-2016/No3-Sept-2016/Registered-Nurses-Leading-Innovative Changes.html.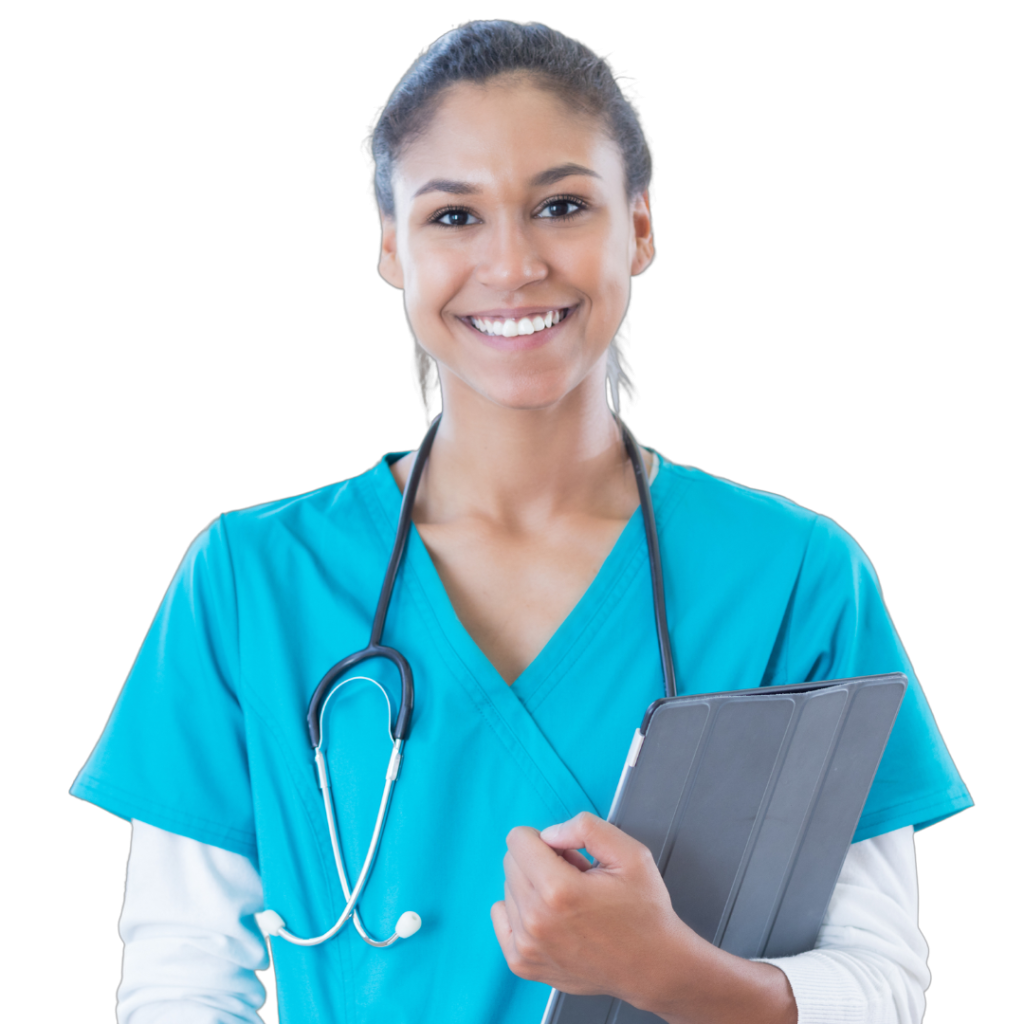 Don't wait until the last minute
Fill in your requirements and let our experts deliver your work asap.