Application of Statistics in Health Care Essay Assignment
Application of Statistics in Health Care Essay Assignment
Application of Statistics in Health Care Essay Assignment
ORDER NOW FOR AN ORIGINAL PAPER ASSIGNMENT: Application of Statistics in Health Care Essay Assignment

Application of Statistics in Health Care
Healthcare, especially nursing, entails the application of different theoretical models and concepts focused on studying principles of assisting patients and analyzing potentially successful interventions. These processes and operations require calculations and making correlations, making statistics a valuable tool and approach for estimating the required data and information for interpretation and decision-making (Fowler et al., 2021). The purpose of this paper is to discuss the significance of statistical application in healthcare. The paper discusses the significance of statistics to quality, safety, health promotion and leadership. In its final part, the paper considers a specialty area or organization and use of statistical knowledge in such situations.
Application of Statistical Knowledge
The use of statistical knowledge allows help providers and leaders to enhance quality care standards, enhance safety by minimizing adverse events and poor performance by providers, and health promotion through providing education based on data concerning the prevention of non-communicable and lifestyle diseases like obesity.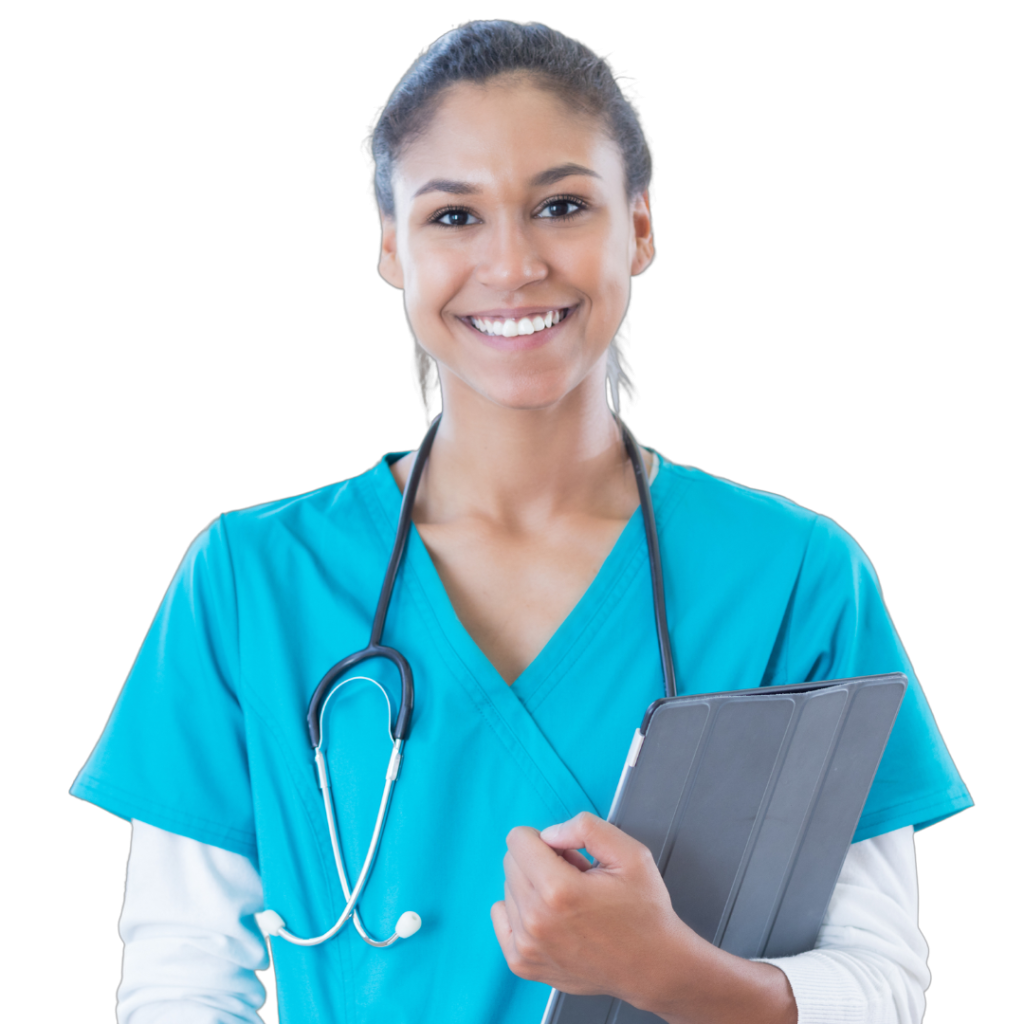 Struggling to Meet Your Deadline?
Get your assignment on Application of Statistics in Health Care Essay Assignment done on time by medical experts. Don't wait – ORDER NOW!
Quality Care and Improvement
Hospitals and healthcare providers like nurses use statistics to assess quality measurement and improvement to enhance systematic processes focused on better care. Data measuring performance and quality indicators like on process and outcome measures is gathered over time and analyzed to identify certain trends and responses to interventions. For instance, the use of innovative models like evidence-based practice (EBP) and value-based purchasing are products of statistical data and knowledge that providers and organizations possess (Kim et al., 2020). Quality, outcome and process measures are data-driven measures that rely on statistics. Statistical data can be patient-related like diagnoses and mortality, hospital-based like readmission rates and process of care like the utilization of beta-blockers as well as adverse events like falls and hospital-acquired infections (HAIs).
Safety
Statistical information and data is critical in improving patient and provider safety in healthcare setting. For instance, each year, the U.S healthcare system records over 2 million cases of hospital-acquired infections that lead to over 100,000 deaths. Without effective statistics, it would be impossible to get such critical information to develop better intervention to reduce adverse events that impact patient safety and quality outcomes. The financial costs associated with safety issues in healthcare run into over $20 billion each year (Fowler et al., 2021). Therefore, the use of statistics is critical in enhancing patient safety by preventing the occurrence of adverse events like falls and HAIs. Statistical data is essential as it also helps understand trends and issues concerning medical expenditure and monitoring safety measures to enhance public health offering.
Health Promotion
Health promotion is essential for communities and individuals to prevent, reduce, and eliminate susceptibility to chronic illnesses and improve the overall quality of health. Health promotion is important in public and primary health as it assists in developing health interventions for adoption in combating illnesses and ensuring that the system lowers its expenditure. By leveraging statistical information and knowledge, health organizations and even government agencies can track population data to identify large-scale indicators and patterns.
Through this tracking and evaluation, they can know most appropriate intervention and outcomes (Lin et al., 2018). Statistics, for instance, ones on COVID-19 pandemic, helps governments to track the infection rates, outbreaks and vaccination rates. Governments also relies on health statistics to identify health hazards like alcohol and even motor vehicle deaths. Through statistics, the government can increase the rate of immunization and roll out other public health measures to lower disease prevalence in an area. Government uses statistical data to create agencies through which it modifies practice, policies and legislations aimed at health promotion.
Leadership
Leaders in healthcare benefit from using statistics as well in managing certain processes and purpose. For instance, using quality and safety indicators, healthcare leaders can set goals to enhance quality through the application of numerical statistical data. The management also benefits from statistical data as leaders can analyze staff diversity, need for training, and aspects like turnover rates and retention of better and dedicated nurses to improve overall care quality and patient satisfaction (NCHS, 2019). By studying components like hours worked and nurse-to-patient ratio, leaders in healthcare can relate the information to other quality indicators to make conclusion and attain meaningful changes.
Obtaining, Application & Use in Decision-Making
Nurse practitioners are taught to depend on objective, evidence-based data in research and practice. Statistical knowledge entails a significant part of the evidence-based model that one takes when working in a large metropolitan institution (Ocakoğlu et al., 2019). Further, in such facilities, one gets statistical data from medical records, claims and disease registries as well as peer-reviewed literature. Further, as a large metropolitan facility, statistics come from emergency room visits and through patient charting. The use of system-wide computer programming and databases to share information allows healthcare providers to access information and statistical data for effective decision-making.
The collected data is critical in analysis and sharing with multidisciplinary and inter-professional collaboration teams. The data ensures that the facility understand trends and patterns among its clients to develop effective diagnostic and prognosis interventions (NCHS, 2019). The analyzed data is formatted into reports and give to the administration and management for effective decision-making and planning to enhance care quality in the facility.
As a nurse practitioner, health care statistics are essential for quality care delivery and planning, especially when dealing with patient safety issue. The use of seasonal data trend on certain condition or disease affecting patients can inform if there is need for diagnostic testing. The insight from such analysis also helps formulate effective non-pharmacological interventions to enhance preventive care.
Conclusion
Statistics are an important part of healthcare delivery and allows providers, management and patients to make informed decisions on the most effective interventions to deal with a disease or condition. Healthcare providers like physicians and nurses leverage statistics to improve care quality and reduce the prevalence of certain disease conditions. Statistical knowledge and understanding enables such entities to address challenges in care delivery and improve health promotion practices.
References
Fowler, J., Jarvis, P., & Chevannes, M. (2021). Practical statistics for nursing and health care.
John Wiley & Sons.
Kim, M., Mallory, C., & Valerio, T. (2020). Statistics for evidence-based practice in nursing.
Jones & Bartlett Publishers.
Lin, L. Y., Warren-Gash, C., Smeeth, L., & Chen, P. C. (2018). Data resource profile: the
National Health Insurance Research Database (NHIRD). Epidemiology and health, 40.
doi: 10.4178/epih.e2018062
National Center for Health Statistics (NCHS). (2019). Health, United States, 2018. Hyattsville
(MD): National Center for Health Statistics (U.S).
https://www.cdc.gov/nchs/data/hus/hus18.pd
Ocakoğlu, G., Kaya, M. O., Can, F. E., Atış, S., & Macunluoğlu, A. C. (2019). Nursing
professionals' attitudes toward biostatistics: an international web-based survey. The European Research Journal, 5(2), 326-334. https://doi.org/10.18621/eurj.383180
Question Description
Can you help me understand this Nursing question?
Statistical application and the interpretation of data is important in health care. Review the statistical concepts covered in this topic. In a 750-1,000 word paper, discuss the significance of statistical application in health care. Include the following:
Describe the application of statistics in health care. Specifically discuss its significance to quality, safety, health promotion, and leadership.
Consider your organization or specialty area and how you utilize statistical knowledge. Discuss how you obtain statistical data, how statistical knowledge is used in day-to-day operations and how you apply it or use it in decision making.
Three peer-reviewed, scholarly or professional references are required.
Prepare this assignment according to the guidelines found in the APA Style Guide.
______________________________________________________________________________________________
Topic: Article Analysis 1
The interpretation of research in health care is essential to decision making. By understanding research, health care providers can identify risk factors, trends, outcomes for treatment, health care costs and best practices. To be effective in evaluating and interpreting research, the reader must first understand how to interpret the findings. You will practice article analysis in Topics 2, 3, and 5.
For this assignment:
Search the GCU Library and find three different health care articles that use quantitative research. Do not use articles that appear in the Topic Materials or textbook. Complete an article analysis for each using the "Article Analysis 1" template.
Refer to the "Patient Preference and Satisfaction in Hospital-at-Home and Usual Hospital Care for COPD Exacerbations: Results of a Randomised Controlled Trial," in conjunction with the "Article Analysis Example 1," for an example of an article analysis.
While APA style is not required for the body of this assignment, solid academic writing is expected, and documentation of sources should be presented using APA formatting guidelines, which can be found in the APA Style Guide.
You must proofread your paper. But do not strictly rely on your computer's spell-checker and grammar-checker; failure to do so indicates a lack of effort on your part and you can expect your grade to suffer accordingly. Papers with numerous misspelled words and grammatical mistakes will be penalized. Read over your paper – in silence and then aloud – before handing it in and make corrections as necessary. Often it is advantageous to have a friend proofread your paper for obvious errors. Handwritten corrections are preferable to uncorrected mistakes.
Use a standard 10 to 12 point (10 to 12 characters per inch) typeface. Smaller or compressed type and papers with small margins or single-spacing are hard to read. It is better to let your essay run over the recommended number of pages than to try to compress it into fewer pages.
Likewise, large type, large margins, large indentations, triple-spacing, increased leading (space between lines), increased kerning (space between letters), and any other such attempts at "padding" to increase the length of a paper are unacceptable, wasteful of trees, and will not fool your professor.
The paper must be neatly formatted, double-spaced with a one-inch margin on the top, bottom, and sides of each page. When submitting hard copy, be sure to use white paper and print out using dark ink. If it is hard to read your essay, it will also be hard to follow your argument.
ADDITIONAL INSTRUCTIONS FOR THE CLASS
Discussion Questions (DQ)
Initial responses to the DQ should address all components of the questions asked, include a minimum of one scholarly source, and be at least 250 words.
Successful responses are substantive (i.e., add something new to the discussion, engage others in the discussion, well-developed idea) and include at least one scholarly source.
One or two sentence responses, simple statements of agreement or "good post," and responses that are off-topic will not count as substantive. Substantive responses should be at least 150 words.
I encourage you to incorporate the readings from the week (as applicable) into your responses.
Weekly Participation
Your initial responses to the mandatory DQ do not count toward participation and are graded separately.
In addition to the DQ responses, you must post at least one reply to peers (or me) on three separate days, for a total of three replies.
Participation posts do not require a scholarly source/citation (unless you cite someone else's work).
Part of your weekly participation includes viewing the weekly announcement and attesting to watching it in the comments. These announcements are made to ensure you understand everything that is due during the week.
APA Format and Writing Quality
Familiarize yourself with APA format and practice using it correctly. It is used for most writing assignments for your degree. Visit the Writing Center in the Student Success Center, under the Resources tab in LoudCloud for APA paper templates, citation examples, tips, etc. Points will be deducted for poor use of APA format or absence of APA format (if required).
Cite all sources of information! When in doubt, cite the source. Paraphrasing also requires a citation.
I highly recommend using the APA Publication Manual, 6th edition.
Use of Direct Quotes
I discourage overutilization of direct quotes in DQs and assignments at the Masters' level and deduct points accordingly.
As Masters' level students, it is important that you be able to critically analyze and interpret information from journal articles and other resources. Simply restating someone else's words does not demonstrate an understanding of the content or critical analysis of the content.
It is best to paraphrase content and cite your source.
LopesWrite Policy
For assignments that need to be submitted to LopesWrite, please be sure you have received your report and Similarity Index (SI) percentage BEFORE you do a "final submit" to me.
Once you have received your report, please review it. This report will show you grammatical, punctuation, and spelling errors that can easily be fixed. Take the extra few minutes to review instead of getting counted off for these mistakes.
Review your similarities. Did you forget to cite something? Did you not paraphrase well enough? Is your paper made up of someone else's thoughts more than your own?
Visit the Writing Center in the Student Success Center, under the Resources tab in LoudCloud for tips on improving your paper and SI score.
Late Policy
The university's policy on late assignments is 10% penalty PER DAY LATE. This also applies to late DQ replies.
Please communicate with me if you anticipate having to submit an assignment late. I am happy to be flexible, with advance notice. We may be able to work out an extension based on extenuating circumstances.
If you do not communicate with me before submitting an assignment late, the GCU late policy will be in effect.
I do not accept assignments that are two or more weeks late unless we have worked out an extension.
As per policy, no assignments are accepted after the last day of class. Any assignment submitted after midnight on the last day of class will not be accepted for grading.
Communication
Communication is so very important. There are multiple ways to communicate with me:
Questions to Instructor Forum: This is a great place to ask course content or assignment questions. If you have a question, there is a good chance one of your peers does as well. This is a public forum for the class.
Individual Forum: This is a private forum to ask me questions or send me messages. This will be checked at least once every 24 hours.
You are absolutely right that statistics is an invaluable tool for monitoring health performance and informing decision making in healthcare. It is clear that Florence Nightingale's pioneering work of gathering, compiling, analyzing, and graphically presenting data was absolutely critical in revolutionizing healthcare (Khan, 2020; Ullah et al., 2018). It is inspiring to think of how much a single individual was able to achieve with the power of data!
Today, healthcare organizations use statistical analysis to guide their development in a variety of ways. One of the most important applications of statistics in healthcare is in quality measurement and improvement. According to the journal Quality Management in Healthcare, quality improvement initiatives that rely on statistical analysis often involve monitoring of performance and quality indicators over a period of time in order to identify trends or measure the impact of new initiatives (Ullah et al., 2018). For example, the journal states that statistical process control (SPC) is an important tool for ensuring the effectiveness of quality improvement initiatives. SPC involves the use of statistical methods to analyze process variability and detect any changes in the process that could lead to quality or safety issues. This type of analysis helps healthcare organizations identify areas of improvement and take corrective action when necessary.
Overall, it is clear that statistics plays a vital role in improving healthcare outcomes and helping healthcare organizations meet their goals. We have Florence Nightingale to thank for her pioneering work in this field.
Application of Statistics in Health Care
Statistics refers to the science concerned with studying and developing procedures or methods gathering, analyzing, interpreting, and presenting empirical data for decision-making purposes. Statistics is applied in different sectors to determine trends and predict the future performance of different processes. In healthcare, statistics serve different purposes, including measurement of quality improvement processes, measuring performance, predicting the future trends in the healthcare delivery processes, enhancing research and evidence-based practices. Statistics has become a cornerstone of healthcare companies in measuring the failures and success of different processes. Therefore, the purpose of this assignment is to discuss the application of statistics in healthcare.  
Application of Statistics in Healthcare
The information drawn from the studies involving statistics is often used to guide decision-making processes in healthcare organizations. Today, healthcare organizations widely apply statistics to determine the level of performance and the outcomes of different processes. Governmental institutions, particularly those involved in the development of healthcare policies, rely on statistical data to determine the population's overall well-being (McGee et al., 2018). To enhance the delivery of quality care, healthcare institutions and pharmaceutical companies ought to understand patients to evaluate the risks associated with them and institute the best treatments for effective outcomes. Statistical information is therefore essential in the assessment or evaluation processes for better treatment procedures to be conducted.  
Due to increased competition in the healthcare sector and the increased number of patients, healthcare companies continue to struggle to efficiently quality healthcare services. As a result, research processes are always needed to determine successes and failures. The research processes often rely on the data/information collected and stored in the healthcare databases. The application of statistical knowledge to analyze, interpret and present data is necessary to determine possible areas of weaknesses in healthcare systems.
Valid and applicable statistical information can be applied to determine future outcomes in healthcare delivery processes as a scenario that may inform possible changes required to ensure continuous quality performance. Most healthcare institutions are involved in the collection and storage of data at every stage of treatment processes. Capture and storage of these data require the application of statistical knowledge (Marques et al., 2018). Besides, the data gathered can be applied in clinical trials to determine quality treatment approaches that can be applied to reduce errors and increasing problems such as healthcare-acquired infections. Through clinical trials, medical researchers have been able to identify the adverse effects of drugs and some procedures used in the treatment of patients.        
The understanding of the prevalence of diseases requires statistical methods. Healthcare institutions require advanced information on how to manage different forms of diseases. For instance, when there is an outbreak of infectious diseases, healthcare institutions often engage inadequate preparations for the management of possible patient influx; they mostly utilize the knowledge of statistics to determine trends or the levels of infections. Further, epidemiology, which is a major area of medical research, entirely relies on statistical knowledge. Epidemiology, also referred to as biostatistics, is an integration of statistics and microbiology to facilitate studies of diseases among populations.   
The knowledge of statistics is significant to quality improvement, the safety of healthcare delivery, health promotion, and leadership. Quality improvement processes rely on statistical knowledge to determine the evaluation of the outcomes and the procedures that can be undertaken (Ekin, 2019). Setting safety standards in healthcare facilities rely on the data analysis outcomes and the interpretation of possible procedures that may lead to unsafe delivery of healthcare services. Finally, the knowledge of statistics in healthcare has great significance in leadership and management. To make correct decisions, leaders and healthcare managers rely on the outcomes of the statistical research outcomes. Leaders also apply statistical knowledge to predict results, address complex or technical issues, and provide an elaborate solution to general problems impacting healthcare institutions. 
How Statistical Knowledge Is Utilized in My Healthcare Organization
In my organization, statistical knowledge is applied to determine trends in patient admission and nurse-to-patient ratio. The trends are always determined after careful analysis of medical information or data that have been collected for a given period. For my organization, the presence of statisticians who are continuously involved in the research processes has been a blessing to the organization, particularly setting operational standards and recruiting enough nurses for better services amidst the increasing number of patients. 
Moreover, data collection processes in my healthcare organization involve the use of technology. There are well-established EMR systems and databases that facilitate the capture and storage of clinical data. Patient information/data are always taken from the point of admission, treatment processes, and discharge. Healthcare professionals are well trained on how to apply the EMR systems to capture patient data. At the moment, the organization has a wide array of data that can be analyzed and the outcomes used in the decision-making processes.   
Conclusion
Statistics refers to the science concerned with studying and developing procedures or methods gathering, analyzing, interpreting, and presenting empirical data for decision-making purposes. The knowledge of statistics is important in different sectors. Today's operational processes rely on data that can only be generated and analyzed by those with knowledge of statistics. Today, statistics is widely applied by healthcare organizations to determine the level of performance and the outcomes of different processes. Governmental institutions, particularly those involved in the development of healthcare policies, rely on statistical data to determine the population's overall well-being. 
References
Ekin, T. (2019). Health care systems and fraud. Statistics and Health Care Fraud, 1-30. 
Marques, C. S., Santos, G., Marques, V., & Ramos, E. (2018, September). The impact of knowledge creation, acquisition, and transfer on innovation in the healthcare sector. In European Conference on Knowledge Management (pp. 494-502). Academic Conferences International Limited. https://www.proquest.com/openview/56146799514cd6f30fadfe7f6739975b/1?pq-origsite=gscholar&cbl=1796412 
McGee, D., Lorencatto, F., Matvienko-Sikar, K., & Toomey, E. (2018). Surveying knowledge, practice, and attitudes towards intervention fidelity within trials of complex healthcare interventions. Trials, 19(1), 1-14. https://trialsjournal.biomedcentral.com/articles/10.1186/s13063-018-2838-6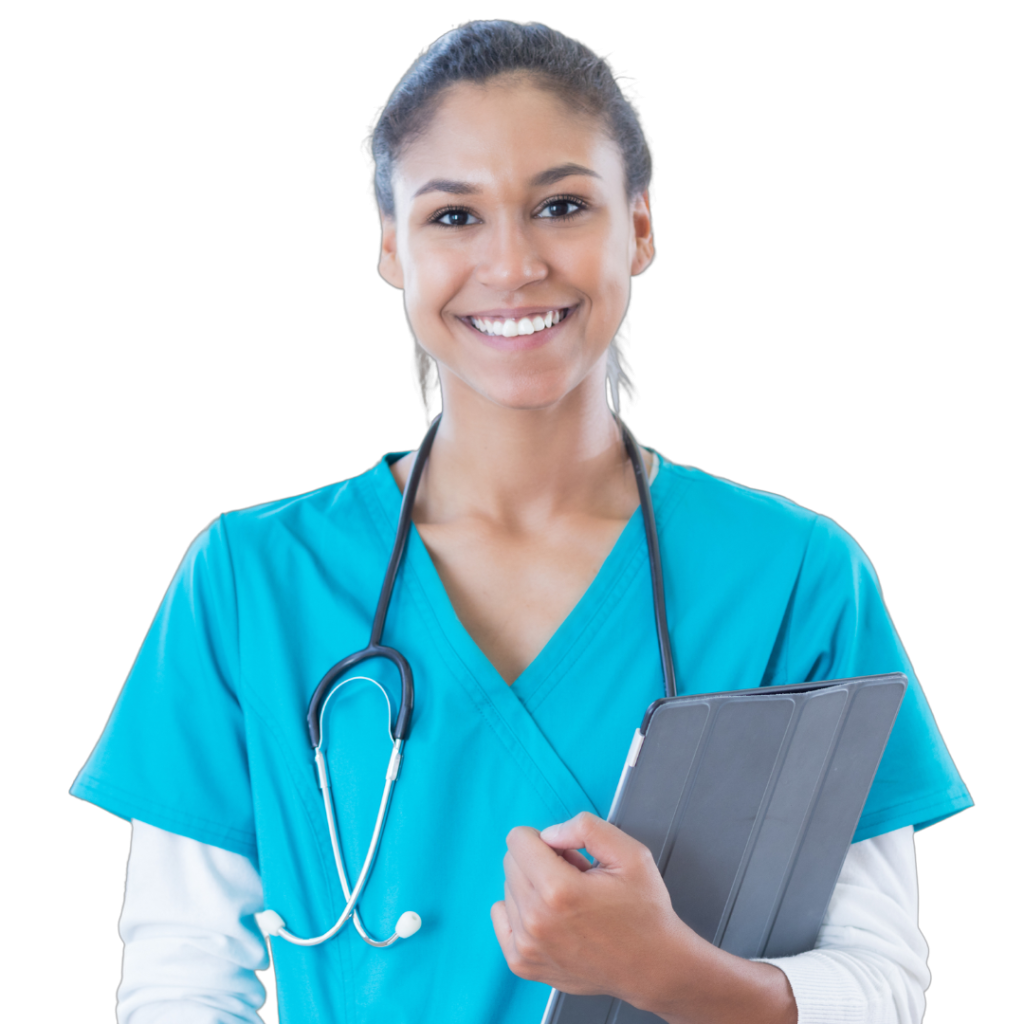 Don't wait until the last minute
Fill in your requirements and let our experts deliver your work asap.