APA ASSIGNMENT: LEADERSHIP STYLE REFLECTIVE ESSAY NUR 514
APA ASSIGNMENT: LEADERSHIP STYLE REFLECTIVE ESSAY NUR 514
APA ASSIGNMENT: LEADERSHIP STYLE REFLECTIVE ESSAY NUR 514
The success of many healthcare organizations globally depends on their nurse leadership. Effective nurse leadership guarantees positive results while poor nursing leadership styles result in organizational failure. Therefore, as a leader, one must assess his or her qualities and determine whether they align with the organizational needs, especially in the current globalized world. The purpose of this leadership assessment exercise is to discover one's strengths, weaknesses, and areas of improvement in leadership practice.
Self-Assessment Summary
Building and sustaining relationships is important for social interactions as well as in professional practices and depends on the psychological skills. It is for these reasons that I selected the psychological assessment. From the assessment that I conducted, my emotional identification, perception and expression score was 64. Also, I was impressed with the score in emotional management scale (74). The assessment results indicated that I have basic skills in identification, perception, and expression of the emotions in other people as well as mine. On the other hand, there are areas that I need to improve on and they mainly fall within the abilities to interact and communicate with others. In as much as identifying people's moods and emotions is essential, it will be more reputable if I develop the interaction skills so that I can be able to help them out of the emotional distress and frustrations in case that is what they feel. Further, leaders who manage their emotions accordingly are able to handle difficult and technical issues emerging in the course of their leadership practices accordingly (Hao & Yazdanifard, 2015).
The second assessment that I undertook was the personality assessment, which focused on various aspects including energy, nature, mind, tactic and identity. As such, it was important for stress management in nursing leadership practice and thus worth exploring in this self-assessment. The highest score was recorded under nature and this meant that I effectively manage situations, make decisions and cope with emotions. Also, I tend to be observant and critically think about issues at hand before making the decision. In terms of mind, the assessment results indicated that I am 54% introverted and 44% extroverted, which I think truly represent my personality. On the other hand, I was surprised to learn that I am judgmental. The score under this aspect was 68%, which I feel could not be true. However, building on the results from the assessment, I am able to work on my weaknesses and develop competent leadership qualities.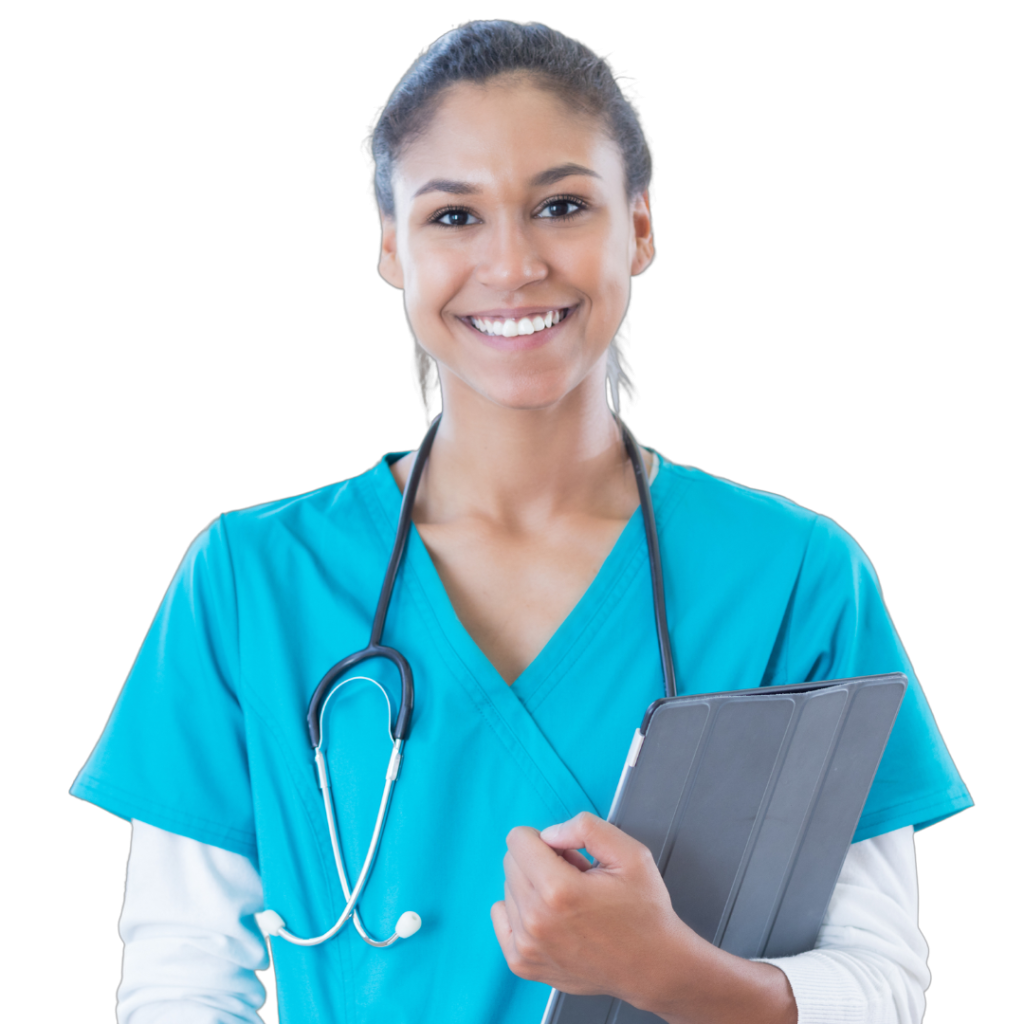 Struggling to Meet Your Deadline?
Get your assignment on APA ASSIGNMENT: LEADERSHIP STYLE REFLECTIVE ESSAY NUR 514 done on time by medical experts. Don't wait – ORDER NOW!
Click here to ORDER an A++ paper from our Verified MASTERS and DOCTORATE WRITERS: APA ASSIGNMENT: LEADERSHIP STYLE REFLECTIVE ESSAY NUR 514
The third assessment was on the learning styles assessment; this was important because it determines an individual's ability to discern the prevailing situations and provide timely solutions as a leader. The assessment mainly focused on visual, aural, reading, writing and kinesthetic skills. The highest score was in the visual category (6) while the least score was in the kinesthetic. The VARK profile analysis basically focused on the learning styles where some people prefer the practical approach to learning while others do theories. As a leader, working with other experienced leaders has positively influenced my leadership skills development (Hao & Yazdanifard, 2015).
Leadership Style
My philosophy of care is premised on having the ability to help other people using my influence in a positive manner. One of the leadership styles that closely aligns with that philosophy is the transformational leadership. Transformational leadership style is based on the ability of the leaders to empower their subjects and work jointly with them to realize the set goals and objectives. As a nurse leader, transformational leadership is appealing since it enables me to transform the manner in which the team under me works (Reid & Dold, 2017). One of the ways that this occurs is through influencing them to adopt my personal philosophy of care for the betterment of patient health.
Incorporating Elements
Transformational leadership has several elements that might become incorporated into my practice. Through my nursing leadership practice, I would encourage individualized consideration for team members in order to allow them to transform not only their philosophies but make them align to mine. In addition, I would ensure that I offer inspirational motivation to all team members to transform patient experiences at the facility (Khoshhal & Guraya, 2016). Lastly, via transformational leadership, my team members will be allowed to intellectually examine aspects of care to elicit positive experiences from patients.
Areas for Improvement
On the other hand, despite having admirable leadership skills as per the assessment results, there are few areas that need improvement. First, the assessment results indicated that I am judgmental and I believe this is not recommended for a leader. Therefore, I will have to learn to appreciate people's values and embrace diversity. Transforming my attitudes towards diversity will help me overcome the issue of being judgmental and equip me to be a better leader (Hiller, Novelli, & Ponnapalli 2016; Hassanzadeh, Silong, Asmuni & Wahat, 2015). Also, I will work with other leaders to learn from them in terms of how they handle stressing and most challenging experiences; this will help me address the issue of emotional influence on the decision-making process which also identified as a significant drawback from the assessment outcomes. Thirdly, I will work to improve my interpersonal and socialization skills; through this, I will emerge as a courageous leader who is able to interact with other people without fear. Leadership is all about working with others and this requires a lot of courage and socialization skills.
Conclusion
The leadership assessment results confirmed that I am a good leader with quality skills. It revealed that I am observant and think critically into issues before making decisions. Additionally, I tend to learn other people's emotions easily and this means I can easily handle people based on their presentations. On the other hand, I tend to be judgmental, and introvert and these are the major weaknesses that I need to address to become a better leader.
APA ASSIGNMENT: LEADERSHIP STYLE REFLECTIVE ESSAY NUR 514 References
Hao, M. J., & Yazdanifard, R. (2015). How effective leadership can facilitate change in organizations through improvement and innovation. Global Journal of Management And Business Research.
Hassanzadeh, M., Silong, A. D., Asmuni, A., & Wahat, N. W. A. (2015). Global leadership competencies. Journal of Educational and Social Research, 5(2), 137.
Hiller, N., Novelli, S. Ö., & Ponnapalli, A. R. (2016). Leadership competency builder.
Khoshhal, K. I., & Guraya, S. Y. (2016). Leaders produce leaders and managers produce followers: a systematic review of the desired competencies and standard settings for physicians' leadership. Saudi medical journal, 37(10), 1061.
Reid, W. M., & Dold, C. J. (2017). Leadership training and the problems of competency development. Journal of Public Health Management and Practice, 23(1), 73-80.
APA Assignment: Leadership Style Reflective Essay
Description:
The purpose of this assignment is to assist learners in developing effective communication by emphasizing the proper application of APA style. APA style is required for the graduate program.
Refer to the resources in the course materials and Student Success Center for assistance with APA. Use the APA Style Guide resource, located in the Student Success Center, to complete this assignment.
For this assignment, complete the following:
Self-Assessment
Self-awareness is essential for developing leadership skills. Recognizing your own strengths, weaknesses, and values, and understanding emotional intelligence and learning styles can help you to be a more effective nurse leader.
For this assignment, you have the opportunity to take a variety of self-assessments to learn more about yourself and identify your assets and weaknesses as a leader. This will assist you in discovering how you can improve your own self-leadership skills. You will be asked to think critically about your results and submit a reflection as directed below.
Refer to the study materials. Select and complete three self-assessments. Be sure to document the results of each assessment to assist you in completing the reflection portion of the assignment below.
Self-Assessment Reflection
Becoming self-aware is an ongoing process requiring introspection. The more often people practice self-reflection, the more opportunities they have to understand their own behaviors and adapt their approaches to working with other people, which can improve both your own and other's abilities to meet their professional goals.
In a 1,000-1,250 word reflective essay, address the following:
1. Provide a rationale and brief summary for selecting each self-assessment. Summarize the results you obtained on each assessment.
2. Identify the leadership style that closely aligns to your philosophy of care and explain what appeals to you about that style.
3. Reflect on how you might incorporate elements of that particular style as you exercise leadership in a practice or health care organization setting.
4. Discuss any particular areas for improvement the assessments helped you identify and some steps for improving your leadership capabilities.
5. Analyze the characteristics of an effective professional nurse leader, or individuals in nursing leadership. Discuss the characteristics and explain why they are effective for leadership in nursing.
6. Analyze different leadership theories and leadership styles. Select one theory and leadership style, different from your own, and explain how they each support a professional nurse leader or individual in nursing leadership. Consider how the theory shapes the nurse leader in such things as collaboration, conflict resolution, decision making, and negotiation.
You are required to cite three to five sources to complete this assignment. Sources must be published within the last 5 years and appropriate for the assignment criteria and nursing content.
Complete the "APA Writing Checklist" to ensure that your paper adheres to APA style and formatting criteria and general guidelines for academic writing. Include the completed checklist as an appendix at the end of your paper.
Prepare this assignment according to the guidelines found in the APA Style Guide, located in the Student Success Center.
This assignment uses a rubric. Please review the rubric prior to beginning the assignment to become familiar with the expectations for successful completion.
You are required to submit this assignment to LopesWrite. A link to the LopesWrite technical support articles is located in Course Materials if you need assistance.
Reflective practice is an important part of the nursing profession and leadership as it allows nurses and their leaders to acquire leadership attributes and understand their style of leadership. Reflection enables nurse leaders and practitioners to learn from their experiences and know weak areas and the need for future improvement (Porter-O'Grady et al., 2019). Reflective practice shows one's strengths and initiatives that one can take to improve so that one succeeds in their assigned roles, duties, and responsibilities (Barker, 2021). The purpose of this paper is to offer a reflective account of myself based on three different assessment tools that I have taken. The paper also identifies a leadership style that aligns with my care philosophy and highlights elements of the leadership model that I should incorporate as well as areas of improvement. The paper also analyzes the features of an effective professional nurse leader and different leadership theories and styles.
Rationale and Brief Summary of Self-Assessment
Nurse leaders must be self-aware to improve overall care provision as they deal with patients in different areas. consequently, I took three tests that include a personality test, an emotional intelligence test, and a learning style assessment. The rationale for the personality test allows one to ascertain the effect of their personality on the perception of nursing situations and the environment. I wanted to know if my personality has an impact on the decisions that I make in care provision. The personality test revealed that I have a significant percentage of extraversion at about 68% and introversion at 32%. The personality test also showed that my energy is 57% observant and 43% intuitive. The test also showed that I rely on feelings at 68% compared to 32% prospection. The test also showed that my identity is 62% assertive and 38% turbulent.
The emotional intelligence test is critical as it allows nurses and nurse leaders to understand their ability to deal with a host of situations. I wanted to gain insight into my ability to respond to critical moments that require the use of critical thinking and problem-solving abilities. Emotionally intelligent nurse leaders and nurses are effective in their work as they understand the implementation of better interventions to attain quality outcomes and accomplish their tasks. The emotional intelligence test showed that I had 69% implying that I am soundly skilled in the identification, perception, and expression of emotions in others and even myself.
The learning style test was essential as it allows one to understand their ability to learn in a host of environments. Studies show the need for nurses to embrace lifelong learning to transform the healthcare industry by adopting best practices from research and clinical experience as well as patient preferences (Porter-O'Grady et al., 2019). The assessment of my learning style revealed that I had ten in kinesthetic, two in reading and writing, five in aural, and one in zero. The implication is that I learn mainly through observation.
Leadership Style Aligning with my Care Philosophy
Through intense analysis and self-reflection, I have realized that the servant leadership and transformation leadership models are the ones that align with my philosophy of care. Servant leadership means seeking the good of others at the expense of self. Servant leaders focus on improving the welfare of their followers and serving them. Transformational leaders focus on changing the status quo and improving care delivery (Barker, 2021). Therefore, these styles are essential for nurse leaders to impact their subordinates and inspire them to offer quality care.
My philosophy of care entails serving others using the best possible interventions to meet their preferences and conditions. servant and transformational leaders have a strong sense to serve and change their followers while ensuring the best interactions and relationships among members of their teams. These leaders listen, empathize, and uphold integrity as well as values and ethics to attain better patient outcomes. Therefore, these styles are essential in ensuring that I attain the expected patient care outcomes.
Incorporation of Elements of the Leadership Style
One needs to understand their strengths and weaknesses to make an effective leader. The use of these assessments allowed me to understand that I lacked self-reflection, and emotional intelligence and was not aware of my actions and decisions. As an effective leader, the lack of these aspects impairs my ability to offer remedies and solutions to issues in the practice environment and among the team members (Kibbe & Chen, 2019). Therefore, enhancing listening, building communities and effective learning from all members and other stakeholders would be critical in improving my leadership attributes and hence effective delivery of quality care to patients.
Areas of Self-Improvement and Steps to Enhance Leadership Capabilities
Self-awareness requires one to have a better understanding of leadership abilities and capacities. The assessment helped identify certain areas that need improvement. These include communication, the development of the relationship with team members and all stakeholders, as well as being empathetic to situations. The assessments also showed the need to incorporate emotional intelligence in situations that patients and other providers can face in care provision and delivery (Thomas, 2018). The assessment also showed the need for me to improve my personality by developing a more assertive identity through confidence-building, particularly when making decisions that support a patient's life. I should also improve on how I handle colleagues and avoid being judgmental. More specifically, I should avoid using intuition when making a judgment in health situations. Situations require contingent approaches as opposed to being rigid in decision-making.
Characteristics of Effect Professional Nurse Leader
An effective nurse leader assists in the development of a common or convergent approach to care provision through the use of systems and employees. The nurse coordinates, integrates, and facilitates different services and applications to help patients. Individuals seek meaning in their lives and purpose at work. Effective nurse leader has to constantly reflect on their character and quality of work (Kibbe & Chen, 2019). The sustainability and success of an organization arise from individual and collective responsibility and the performance of all people. The leader must demonstrate openness and transparency to be a valued leader. The leader must be a role model to inspire and motivate their team to perform and be productive. They must show their commitment and engagement with their employees, be transformative, and be observant to avoid any situations that may affect the overall care delivery among the nursing staff members (Barker, 2021). An effective leader should also be reflective, serve the followers, and be transformative to improve the quality of care offered to patients. More importantly, an effective leader must bear the vision and mission of their organization and strategize while advancing the meaning and purpose as well as better welfare of the employees.
Application of Leadership Theory and Style
Different leadership models continue to emerge since the 1930s. However, the transformational leadership style is the most appropriate in modern health settings. The style is the most effective in a health care setting since it is founded on teamwork and focuses on the attainment of a common goal irrespective of individual concepts that may arise. The leadership model embeds honest, open, and effective communication to build positive interpersonal relationships among team members. The style entails team leaders communicating the team vision in a manner to motivate and empower the followers or subordinates (Gandolfi & Stone, 2018). The team leader inspires better loyalty and confidence resulting in increased levels of engagement, achievement, and performance.
The theory shapes the nurse leader to develop a collaborative approach to care delivery and seek consensus when a conflict arises to attain a resolution. It also helps nurse leaders develop better ways to decide on engagement and involvement. The model ensures that leaders can negotiate by inspiring and motivating the team members to be effective and perform better to deliver quality care.
Conclusion
Understanding one's attributes based on their strengths and weak areas is essential for nurses and nurse leaders. The paper shows that personal assessments based on three different tests are essential for one to develop better leadership attributes and improve on areas that have weaknesses. The implication is that these tests ensure that one can adopt a leadership style and attributes to be better nurses and nurse leaders to offer quality care to patients.
APA ASSIGNMENT: LEADERSHIP STYLE REFLECTIVE ESSAY NUR 514 References
Barker, A. M. (2021). Influencing and leading change in the complex healthcare environment:
The role of the advanced practice nurse. In S. M. Denisco (Ed.), Advanced practice
nursing: Essential knowledge for the profession (4th ed., pp. 149–163). Jones & Bartlett
Learning
Gandolfi, F., & Stone, S. (2018). Leadership, Leadership Styles, and Servant Leadership.
Journal of Management Research, 18(4), 261-269. https://search-ebscohost-com.lopes.idm.oclc.org/login.aspx?direct=true&db=bth&AN=132968632&site=eds-live&scope=site
Kibbe, M. R., & Chen, H. (Eds.). (2019). Leadership in surgery. Springer International
Publishing. https://doi.org/10.1007/978-3-030-19854-1
Mansel, B., & Einion, A. (2019). 'It's the relationship you develop with them': emotional
intelligence in nurse leadership. A qualitative study. British Journal of Nursing.
Thomas, J.S. (2018). Applying servant leadership in practice. Nursing Leadership and
Management: Leading and Serving. 1, Ch. 3. https://lc.gcumedia.com/nrs451vn/nursing-leadership-and-mangement-leading-and-serving/v1.1/#/chapter/3
Porter-O'Grady, T., Weberg, D. R., Mangold, K. & Malloch, K. (2019). Leadership in Nursing
Practice: Changing the landscape of health care. Burlington, MA: Jones & Bartlett.
PsychTests AIM Inc. (2022a). Big five personality test [Measurement instrument].
To be an effective leader, one should have empathy. In my nursing experience, we had a Nurse officer on duty who exhibited an autocratic leadership style. She manages to staff; however, she does not listen to the staff, and always her decisions will be followed. When she does staffing assignments, she has her favorite unit that she fully staffs and sacrifices other floors short. We have team meetings scheduled to discuss the full staffing from all different units, from the Emergency Department to ICUs, utilizing the NHPPD methodology and attended by charge nurses from each additional unit, so there is transparency in staffing. The total census includes COVID patients, the number of patients requiring physical sitters, and the staffing involved per department. This particular NOD does not balance well with her staffing, and when other charge nurses bring up concerns, she has a defensive response. Chaos often happens, as evidenced by a float NA or RNs being assigned to two floors simultaneously with a unit ending short. Cantes (2014), describes the autocratic leadership style as having no consultation and liking that all their subordinates follow what they say and like to be in control. She manages the staffing the way she wants it but not leading. Nurses will stay quiet, knowing that whatever suggestions they will bring up, nothing will be done. Her famous line, "I am sorry, everybody is short. The unit can manage with the staffing you have."
On the other hand, the incoming NOD following her has a situational leadership style. The night NOD will adjust staffing based on the situation. He will redirect staffing appropriately based on some of the unit's acuities and needs and, simultaneously, a balance that each team is adequately staffed. He listens and will take suggestions. He leads if any concerns are brought up in the unit and will oversee the unit's situation by making his rounds. He will offer help and utilize resources available in his shift while simultaneously anticipating the needs of the incoming shift change. I was once a unit supervisor and considered myself a transitional and servant leader. I felt the love of my subordinates, and when I left that unit, many of my colleagues left as well. They felt safe with me because I advocated for them. I am more of a servant leader as I help on the floor, taking vital signs if we are short of CNAs. I picked up a patient's assignment if a nurse is drowning. I listen to their concerns and bring them up to management. I acknowledge hard work as I nominated my subordinates for the DAISY nomination; one got the actual DAISY award, and three of my nominees got the employee of the quarter award. We had high satisfaction patient scores as I helped answer call lights. I promote a close relationship through team building with potlucks during holidays and the celebration of each member's birthdays.
It was a rewarding feeling when I heard the feedback from my colleagues and patients, but eventually, it was taxing my health because of the stress. That is why I decided to go bedside. With further education and exposure to more leadership and management styles, I plan to handle stress better, control my emotions, and become a leader again. Leadership and management are both fundamental skills, and these two elements correlate to becoming successful in one's profession (Cantes, 2014).
PsychTests AIM Inc. (2022b). Emotional intelligence test [Measurement instrument].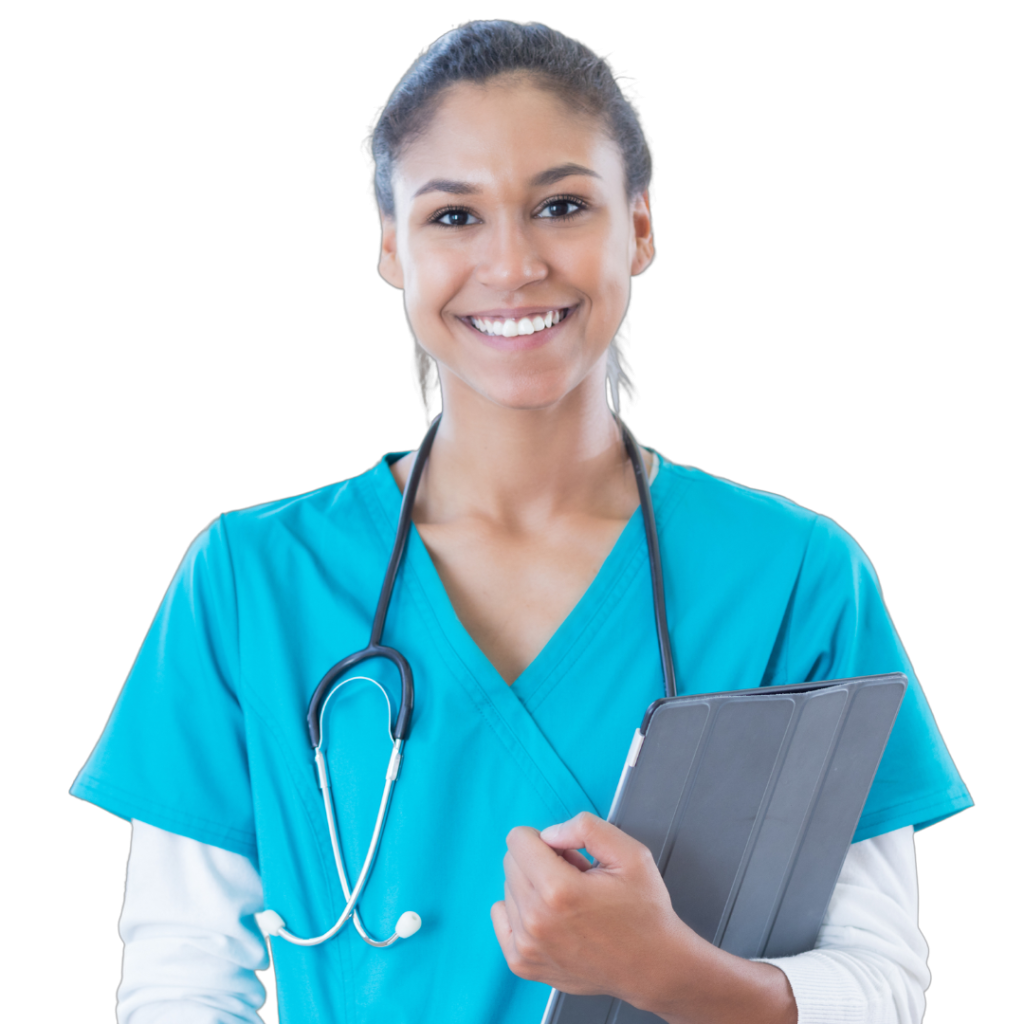 Don't wait until the last minute
Fill in your requirements and let our experts deliver your work asap.